Unveiling the Trends in Kitchen Design for 2023
2023 may be the first year after the height of COVID where we can see the light at the end of the tunnel. Design trends over the past few years have been closely tied to the immense changes in our priorities and day-to-day living. If there is a normal, it feels like we're on the way back to it.
With that in mind, here are a few kitchen design trends that we think will be popular in 2023:
Sleek and Minimalist
After living most of our lives within the confines of our abodes, many homeowners have found that minimizing clutter is soothing when the world is chaotic.  A minimalistic approach to kitchen design, with clean lines, smart storage solutions, and a focus on function has risen to the top of the "want" list. Things like hidden appliances, built-in storage solutions, and single-level islands will continue to be popular.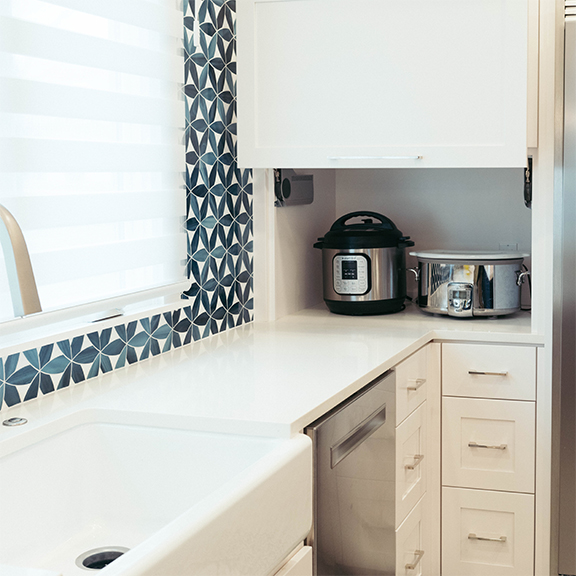 Sustainable and Health-Conscious Products/Materials
Sustainability is becoming increasingly important to homeowners, and this trend is reflected in kitchen design as well. Look for kitchen features made from sustainable materials like bamboo, recycled glass, and low-VOC (volatile organic compound) paint. Products that inhibit the spread of germs, such as touch-less faucets and the use of non-porous quartz on countertops, continue to be in strong demand.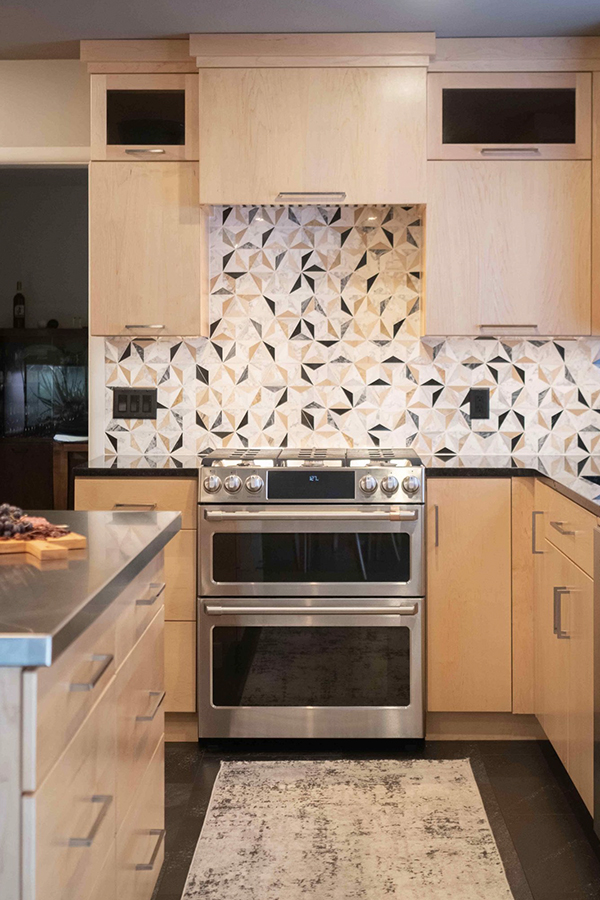 Biophilic Design
As we wrote about a while back, the biophilic design trend, which incorporates elements of nature into interior spaces, is also continuing to be popular in kitchens. This could mean adding colors that invoke nature (think blues and greens), incorporating natural wood or stone finishes, and using materials like rattan or wicker for a natural look.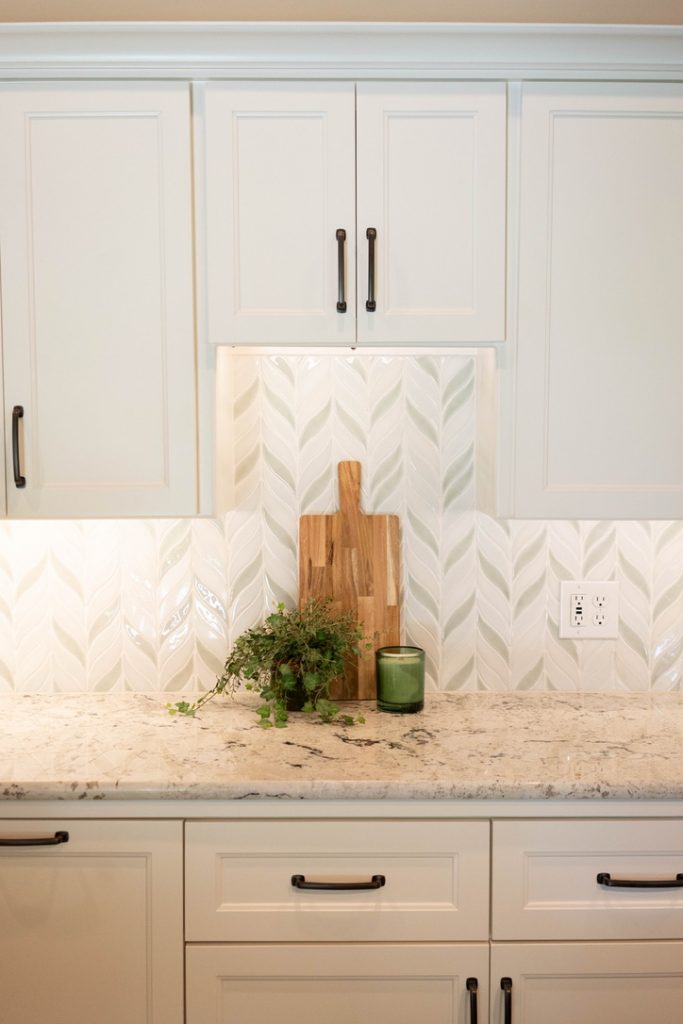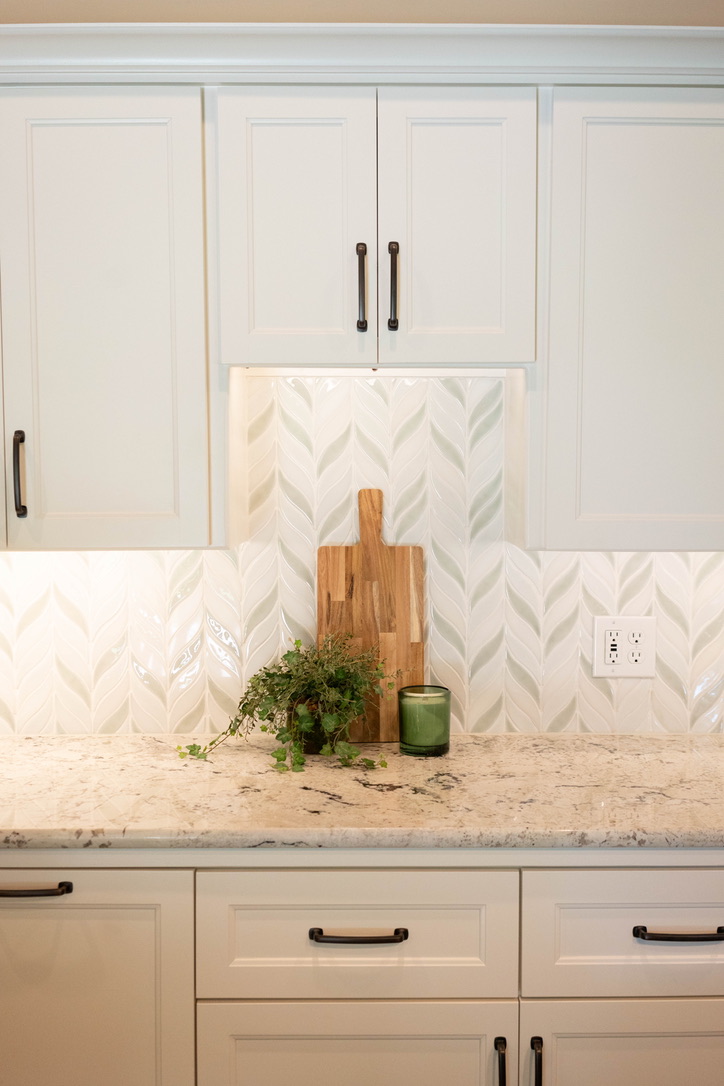 Colorful Accents
While grey and white are still popular, there is also a trend towards adding pops of color to the kitchen. Greys are trending warmer, such as the grey/beige tone known as "Greige". This could be accented with colorful appliances, backsplashes, or painted cabinetry. Hot colors for the coming year are bright pinks, like the Colors-of-the-Year for Pantone (Viva Magenta) and Benjamin Moore (Raspberry Blush), bold reds, and all shades of blue and green.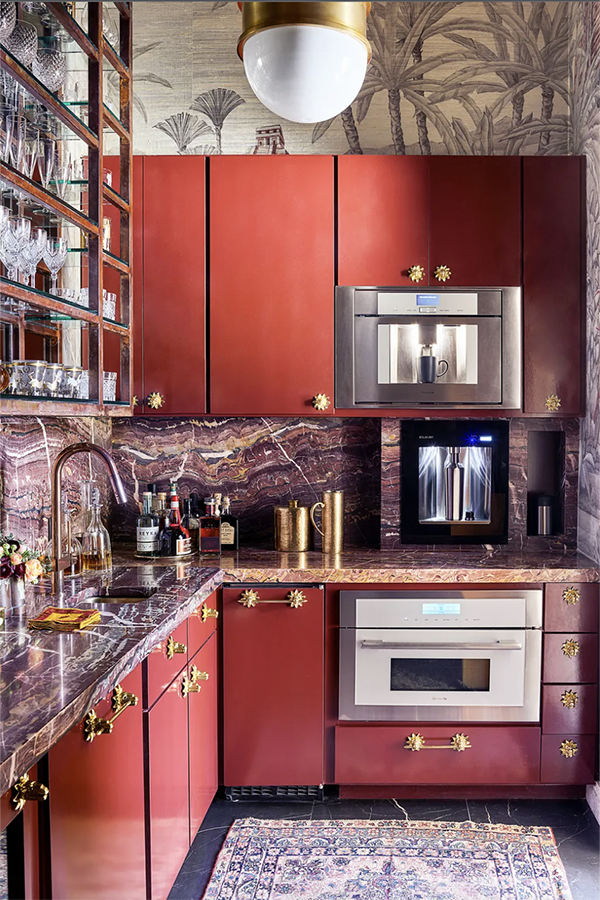 Smart Appliances
The use of smart home technology is becoming more and more common, and the kitchen is no exception. Look for appliances that can be controlled through an app or voice assistant, as well as features like hands-free faucets and touchless trash cans.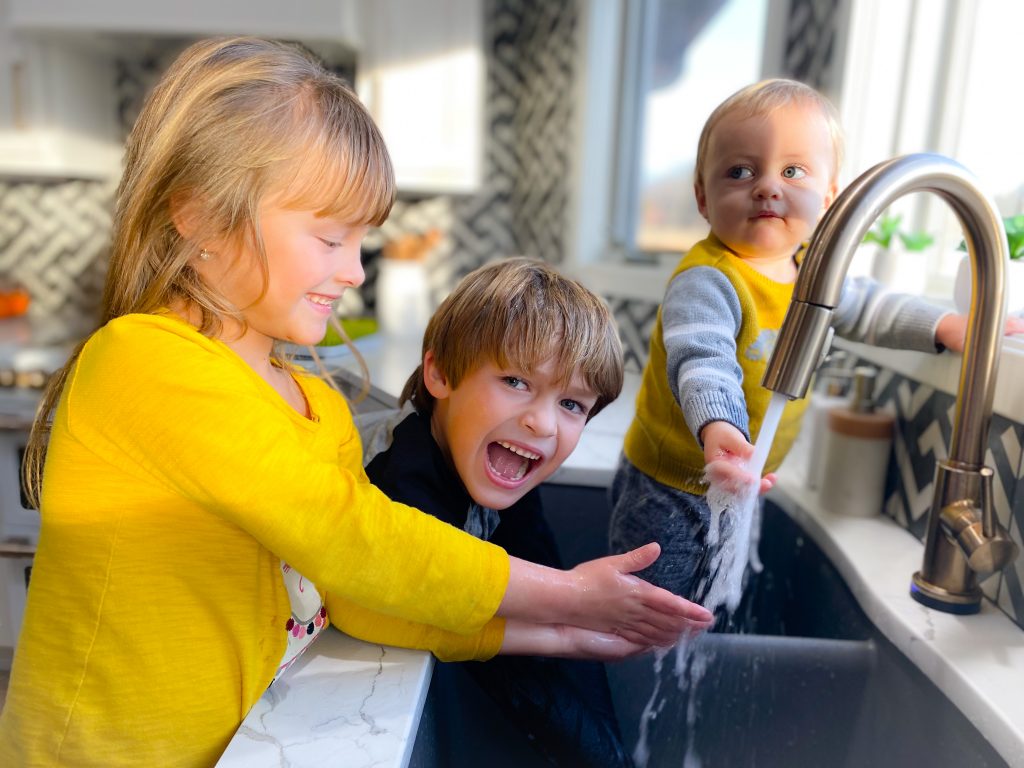 Overall, it seems that kitchen design in 2023 will continue to focus on simplicity, sustainability, health & wellness, and technology. As with any design trend, it's important to choose elements that reflect your personal style and meet your functional needs.