We are delighted to offer you a personalized approach to
interior design with our
"DESIGNER BY YOUR SIDE" service.
With "DESIGNER BY YOUR SIDE", you can expect a more collaborative and hands-on approach to your design project, with our designers guiding you through the process of your remodeling, redecorating or new construction project.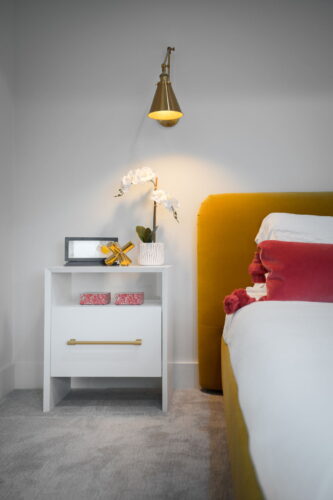 So, what makes "DESIGNER-BY-YOUR-SIDE" stand out from other design services?
This service begins with an initial consultation to discuss your vision, style, and design assistance needs. From there, your designer will work closely with you to create a comprehensive design plan that could include everything from furniture selection and space planning to color schemes and lighting design. You are in control of how much or little we assist you through your project.
Throughout the project, the designer will be available to answer any questions, provide feedback, and guide you through the decision-making process. The designer could even oversee the installation process and ensure that everything is executed according to plan.
"DESIGNER BY YOUR SIDE" packages are ideal for individuals who value collaboration, creativity, and attention to detail.
Overall, this service provides a stress-free and enjoyable interior design experience that results in a beautifully designed space that meets your needs and exceeds your expectations.






In short, DESIGNER-BY-YOUR-SIDE packages are a way to bridge the gap between what you have envisioned for your home and what is selected and implemented.
If you're ready to take the next step in your interior design journey, schedule a consultation to start your DESIGNER-BY-YOUR-SIDE service today! Our team is ready to work with you!