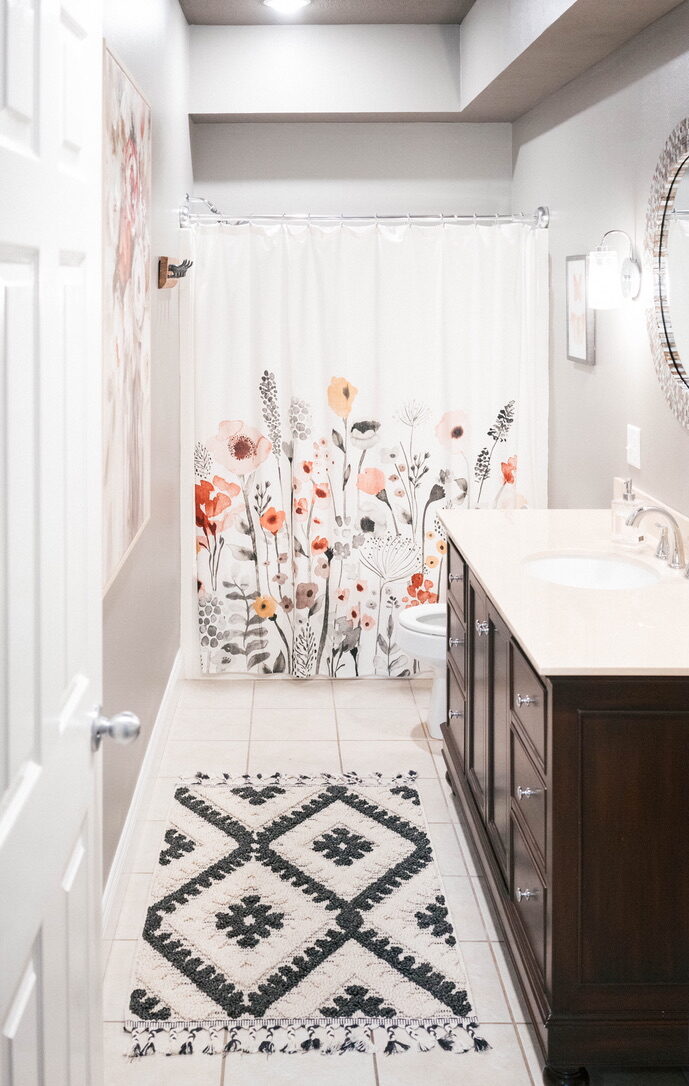 eDESIGN is an innovative way to create a custom interior design plan that fits your specific needs, preferences, time-frame, and budget.
Our eDESIGN Plans offer a simple, affordable, and convenient alternative to traditional interior design services for do-it-yourself projects.
Our team of experienced designers will be working on your eDESIGN plan with the same level of detail and attention as a Full-Service client, within a 3-5 week time frame!
Once you've purchased your specific eDESIGN Plan, here are a steps that will help us get started right away:
FILL OUT YOUR

DESIGN QUESTIONNAIRE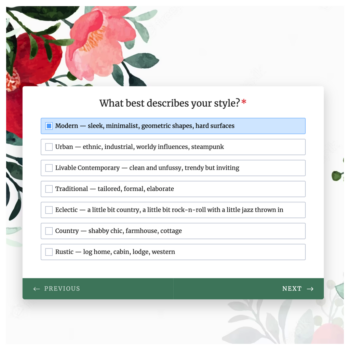 Here you will tell us your likes, dislikes, problem areas, budget and goal for the space.  You can also send us links to Pinterest boards or Houzz folders so we can get a better feel for the look you like!
SEND US PHOTOS OF YOUR SPACE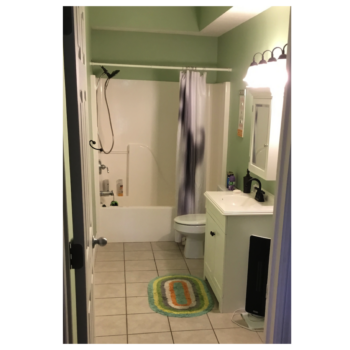 Using our online portal, upload 5-6 pictures of your space.  Be sure to capture any furniture you want to reuse.  Feel free to send us any inspiration photos you have found—it will help our designers customize your plan to your tastes.
SEND US A SIMPLE DRAWING OF YOUR ROOM WITH MEASUREMENTS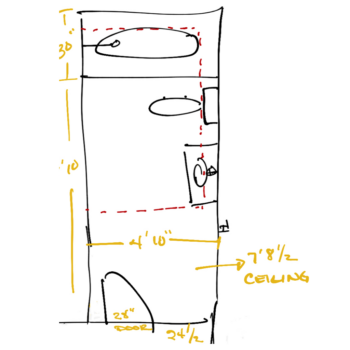 Measure the width and length of the room, as well as the ceiling height.  Be sure to measure windows (we'll provide a guide) and mark any doors or special considerations in the room…such as niches, columns, fireplaces, etc.  You will find an example of how to measure your room, as well as blank grid, in your plan.
Once we have received your questionnaire, photos and drawings, we can begin on your plan!  Our designers will select furnishings based on your questionnaire and inspiration photos, so please…the more detailed the better! Communication is the key to any good design, so if we have any questions, or need clarification we will be in contact with you during the this process. 
In a few weeks, once all the bits and pieces of your customized eDESIGN plan have been selected, our designers will put these into your design folder in our online studio.  Depending on the level of eDESIGN plan you choose, you can find: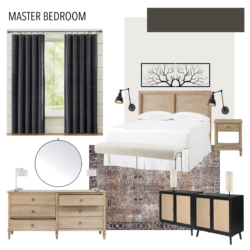 Your inspiration board gives a quick overview on the products that are used in your plan.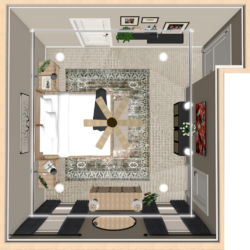 Because proper space planning is half the battle in design, we will give you a top-down look at how to arrange your furnishings, giving you the best traffic flow and balance to the room.
This full-color 3D elevation of a key area of your space enables you to  visualize how items work together and offers some specific placement ideas in a visual way.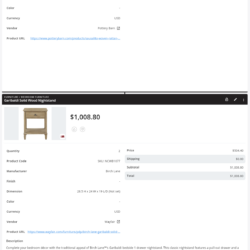 A CUSTOMIZED SHOPPING LIST & STYLING NOTES
You will be able to purchase the products we have selected for you right from your plan quickly and easily! Plus, we will add notes to these items to help you in stylizing your room…such as how to arrange a photo wall or how high to hang your shelves.







Our eDESIGN Plans
Have a problem area that you just don't know how to style? This plan is for small vignettes or super-small spaces that need some help. Examples would be entryways, mantles or bookcases, or maybe you just want to have a magazine-worthy coffee table setting!
PLANS MAY INCLUDE:
(SEE PLAN DESCRIPTION FOR DETAILS)
Simple Questionnaire
Mood Board
Color Palette
Shopping List
Styling Suggestions

Styling of Small Areas, such as a Mantle, Bookcase Styling or Coffee Table • Quick Renderings • Color Palettes
Maybe you need more than just a little help. This plan provides everything from the Silver level, but goes just a bit further with furnishings and styling aids. This plan will create a completed space at the best design price point.
PLANS MAY INCLUDE:
(SEE PLAN DESCRIPTION FOR DETAILS)
More In-Depth Questionnaire
Mood Board
2D Floor Plan
3D Elevation of Key Area
Shopping List
Styling Suggestions
One Design Revision

Redecorating Projects • Simple DIY Remodels • Holiday Decorating Inspiration
Or perhaps you're ready to go full-monty on your space! You want your space to shine (on your budget and time frame, of course). This package give you the most in-depth plan for redesigning your space. PLUS, it comes with a 30-minute virtual visit with one of our designers!
PLANS MAY INCLUDE:
(SEE PLAN DESCRIPTION FOR DETAILS)
30 Minute Virtual Consultation
Comprehensive Questionnaire
Mood Board
2D Floor Plan
Multiple 3D Elevations
Cabinet/Built-In Plans (as needed)
Shopping List
Styling Suggestions
Two Design Revisions

DIY Remodels • Self-Contracted Remodels • Remodels with your own Contractor • New Builds Out of GMI Design Group's Area • Extensive Rendering or 3Ds of Building Plans
Supplement your eDESIGN Plan with these options:
Trade-only Products: Furniture, Lighting, Accessories, Rugs, etc.
Custom Drapery, Shades/Blinds, Bedding, Pillows
Unique Art Selection that is specific to your space and your tastes
(by quote only)
We also highly recommend…
Setting up a 30-minute Virtual Consultation so we can see your room and its specific needs.
A Few FAQs for our eDESIGN Services:
All payment is due in full up front on our MyDoma Studio portal through Stripe and is non-refundable.
Once payment has been received, you will receive your design questionnaire password to complete your purchase.
Once all measurements and photos have been received, and any extra questions have been addressed via our MyDoma Studio portal or by phone at (417) 512-5726, you can expect to wait approximately 3-4 weeks per room for your eDESIGN plan to be completed.
Plans includes revisions as stated in the category descriptions.  If you need more assistance, or need help implementing your plan (and you are local), standard design time will be charged.

Here are some eDESIGN final photos from our clients…

What our clients are saying about their eDESIGN experience…
My husband and I are DIY'ers, but we need help with design and creativity. That's why we loved working with Gina. She created an amazing eDESIGN plan for our remodel project and we got to execute it at a pace that worked with our schedule and budget. During the walkthrough of our spaces, Gina truly listened to our goals and immediately understood the functional uses of the areas that we wanted to transform. We were thrilled with the design ideas that we received and the project software made is SO easy for us to access the recommended products for the project. I highly recommend Gina – she is a wonderful "designer by your side."
We renovated our master bathroom using the design plans created by GMI Design Group. We knew we didn't like our current bathroom and wanted to update the space so that it worked functionally for us. I worked with Gina and she created multiple solutions and also let us know what wasn't possible (which we found to be extremely helpful). The best part about having a design before contacting contractors was that we, not only knew what we wanted but, we had 3D images with dimensions that we could show our contractors and not worry about something getting lost in translation. Some of the contractors we worked with did not speak English as their first language and this helped us both feel comfortable in the quoted work and outcome. We could not be happier with how everything turned out!
Gina and her team did a wonderful job of recommending the design elements. We have used GMI Design Group on several projects including our remodel of Yocum Automotive we are always very pleased with the final product. Thank you Gina McMurtrey!
Worked with Gina McMurtrey on a whole house remodel. One of our favorite things was her vision of the the project and her ability to put it on the computer and give us a visual of our project. She took the guess work out of the space. She suggested open shelving in our kitchen in which we never would have thought of before, and we love it! She took the time to figure out our "style" and made suggestions accordingly. She is a great decision maker and is confident in her abilities. We would definitely work with Gina again!
I worked with Gina McMurtrey Interiors on both a bathroom and kitchen remodel with an eDECORATING Plan, as well as staging before selling our home. It made all the difference. Gina offers affordable design options and great product selection while staying within your budget! Gina is personable, creative, and quickly understood my vision. I highly recommend Gina McMurtrey Interiors!
Using Gina McMurtrey Interior's eDECORATING services has been one of the best experiences!  She not only developed a fabulous decorating plan, she helped us turn our house into a home!  We can't wait to have her decorate our next room!
Gina McMurtrey Interiors' eDECORATING Plan was just what I was looking for to help me get the look I wanted in my new home. Gina let me explain my style and went to work organizing and getting a plan specifically tailored to my family's needs. She came up with a design for my family room that is beautiful and functional. I received a detailed floor plan with a visual that allowed me to see exactly how my design would look. I also received a detailed list of the items she selected for my home along with suggestions to make carrying out the plan easier for me using many of her resources. eDECORATING was very convenient and a valuable timesaver for me. I got the "wow" factor of a designer's touch and all within my budget!
When my husband and decided to sell our house we knew it was important that it sell as quickly as possible in today's market. However, we also knew we needed a professional's expertise to guide us in the preparation and staging for it to look its best. Gina McMurtrey was the first person on our list. Gina arrived completely prepared to guide our decision making for fresh paint colors, as well as cost effective staging tips to transform our home into an inviting space where other's could see themselves creating memories of their own. We listed our home on a Friday, and the following Thursday we had a signed contract in our hands. Giving credit where credit is due, thanks Gina. We could not have done it without your expertise!