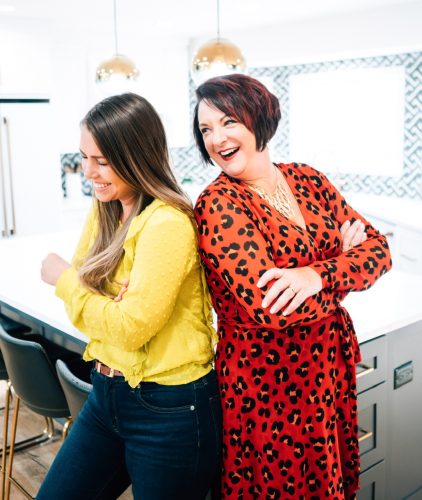 Starting a new remodel or building a home can be intimidating.
We want to make it a fun, collaborative experience where you feel confident making decisions with our professional guidance.
We have several options to help you based on your level of need for project management and product selection.

Creating your dream space can be overwhelming sometimes. So many choices!
Who do you choose to complete the work? Can you make this happen by yourself and, more importantly, do you even have time for that?
With Full-Service Interior Design Services, we will put together a comprehensive design concept, establish a project budget, map out a timeline for construction, and select the contractors and trades that will best bring the plan to a beautiful completion. We take on the project management during implementation so you can find the process stress free and enjoyable!
Full-Service Interior Design includes to-scale drawings, 3D elevations, product selection and acquisition, and all the final details that make a room spectacular.

"I know what I want, I just don't know how to get there!"
"My family is pretty handy, so we can do whatever is needed.  I just need a plan!
eDESIGN is an online-based decorating package with the DIY'er in mind. This is a perfect option for clients who want to have a professionally-designed, concise room plan to execute in a way that works for their budget.
The client provides Gina McMurtrey Interiors with photos, room drawings with measurements, and answers a detailed questionnaire that outlines your needs, design preferences, and budget limitations.
This one-time fee package includes to-scale floor plans, 3D elevations, a color inspiration board and a detailed, clickable shopping list, so you purchase any product in your own timeframe.

Designer-by-your-Side Packages
Sometimes, all you need is confirmation…confirmation that your choices are the right ones based on the needs of your family and the style of your home.
These packages are perfect for new construction projects, or for those who have a good eye on their own, but need just a little help here and there.
We will work alongside you as you make the choices—visiting vendors, having shopping days…whatever you need to finalize your decisions. How you use this time is completely up to you!
Here are just a few ways we can help you…
Interior Design Consulting

Space Planning

Kitchen Remodeling

Bathroom Remodeling

3D Rendering

Design Project Coordination and Budgeting

Color Consultations for Interiors and Exteriors

New Construction Specification

AirBnB/VRBO Consulting & Design

Real Estate Pre-Listing Consulting & Design

Package Plans for DIY

Custom Cabinetry Design

Custom Window Treatment Design

Custom Bedding Design

Custom Furniture Design

Specialty Architectural Elements

Selection and Management of Contractors and Craftsmen

Personal Shopping
In addition, Gina McMurtrey Interiors Assists with the Planning for and Selection of:
Furniture

Lighting

Area Rugs

Window Treatments (Drapery, Shades, Shutters, Blinds)

Bedding

Pillows and Cushions

Fabrics

Door & Cabinet Hardware

Wood Flooring

Carpeting

Tile

Appliances

Countertops

Plumbing

Showers and Tubs

Bath Accessories

Appliances

Wall and Paint Finishes

Wallcovering

Mirrorwork and Custom Glass

Window & Wall Treatment Installation