PRODUCT REVIEW: Yala Bamboo Twill Sheets
Hey, style savvy friend! When you jazz up your space with the chic stuff we suggest at GMI Design Group, we might snag a small bonus. But don't fret, your living room makeover won't cost you an extra throw pillow – it's all about making homes beautiful, one click at a time!
You know that feeling when you find a product that is so great you just have to tell people?
Well, this is exactly that.
Back in my post about finding the best sheets for hot sleepers, I referenced Yala's BAMBROODREAMS® Twill sheets. I just received my own set of these sheets in Juniper and I think my hot sleeping days may be limited.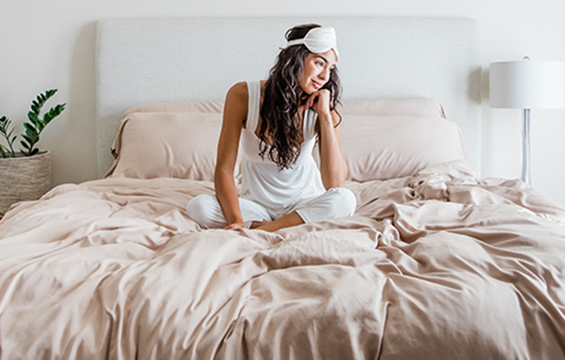 I had first learned about Yala back in my days at a luxury linens and lingerie boutique. The smells of the most amazing soaps and perfumes mingled to create a heavenly memory that I'm pretty sure I dream about. This was pre-online shopping, so the cute little store was the only place in the region to get truly exquisite en suite ammenities.
In addition to high end linens and bedding, like Yves Delorme, SDH, Scandia Down, Sferra and Peacock Alley, we carried lovely women's sleepwear. When the Yala gowns arrived, I was instantly in love with the almost liquid-like soft bamboo material. And, the cut was made for actually sleeping. It was my very favorite gown.
So, as I have aged (just a little), my needs have changed to needing cooling vs. warmth in just about every area.
Can I get an 'amen' from the women of a certain age?
As I mentioned in my aforementioned blog post, percale weave is best for hot sleepers. But even better is having them made of the naturally cooling and buttery-soft feel of bamboo.
My sheets arrived and I tore into the box like it was Christmas day. They were packaged in a drawstring bag of the same material—for which I'm removing the tags to use as a dirty laundry bag for travelling (PRO TIP!)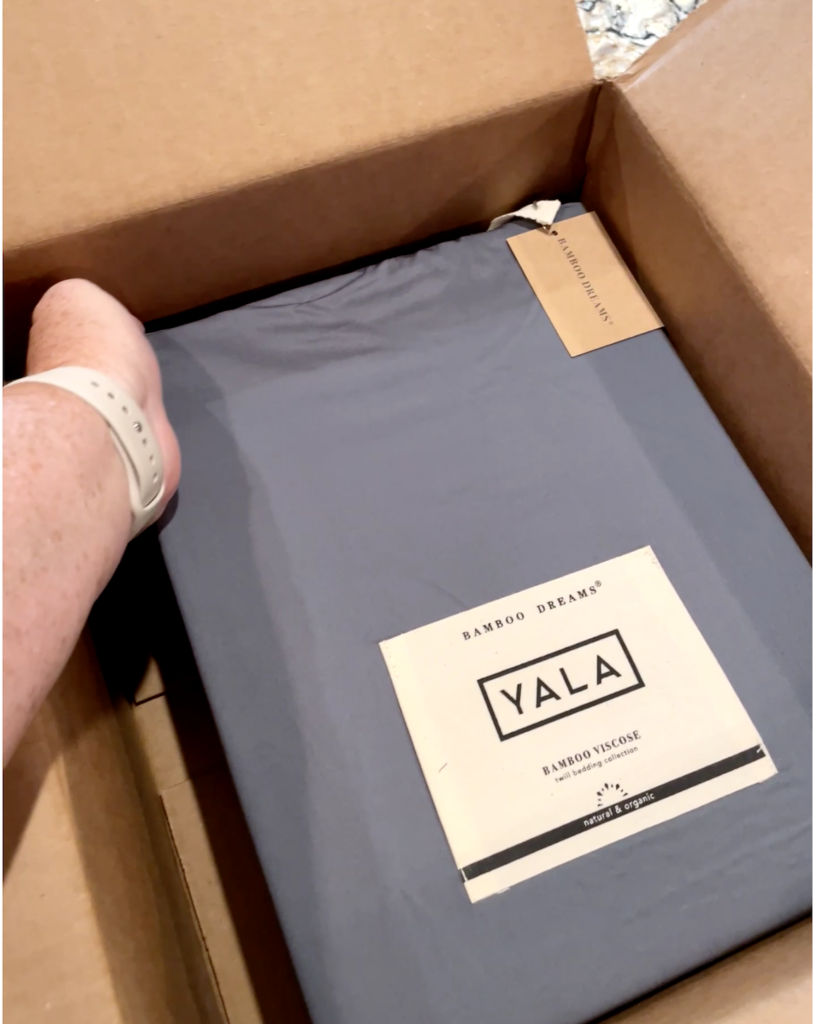 Like any new sheets, into the laundry they went.
Now, I need to give you fair warning. The sheets before they went into the washer were super soft and silky. When wet, they are very stiff and crisp. DO NOT FEAR! That is the percale weave. As they dry, the material relaxes back to its super-soft self.
Bonus: bamboo percale does not have the problem with wrinkling unlike cotton percale, which is a crease-y mess unless you get them right from the dryer. Which is great if you tend to hit "wrinkle release" at least twice because you forgot you had clothes in there.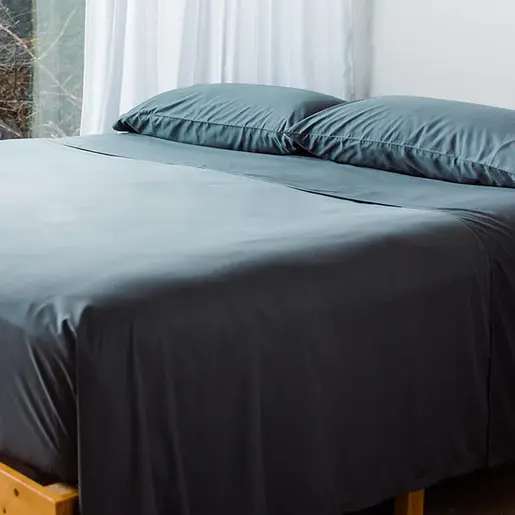 These sheets fit perfectly on our bed. Like, militarily snug. Just like I like them. Plus, it seemed like the top sheet (if you're into that) was generous, which HOPEFULLY means no more tug-of-war in the middle of the night with the hubs. I kept marvelling at how soft they are, but not slick-feeling like a lot of sateen sheets.
Then came the true test…the sleeping test.
In short, I slept GREAT! I could easily tell that these were high quality sheets because they felt solid and tightly woven. They are soft, but not paper-thin-feeling like some budget sheets. Again, velvety, but not slippery. Even in a warm room, I felt very comfortable as I slept. I'm a little on the sensitive side as far as texture, and there was no issues here with my body or my face on the pillow case. And, as a side note, the curls in my hair I had when I went to bed were still fairly intact, so that was a nice bonus!
So, if you are looking for a quality set of sheets (yes…it matters!) that help you keep cool and not succumb to night sweats, the Yala BAMBOODREAMS® Twill sheets are a great option for sleeping comfortably. Take it from me! :)
---