Welcome to our award-winning
full-service interior design services!
We are dedicated to providing

best in class interior design services,

with a focus on quality, creativity, and customer satisfaction.
Our team of experienced designers are committed to providing you with the best possible experience from start to finish.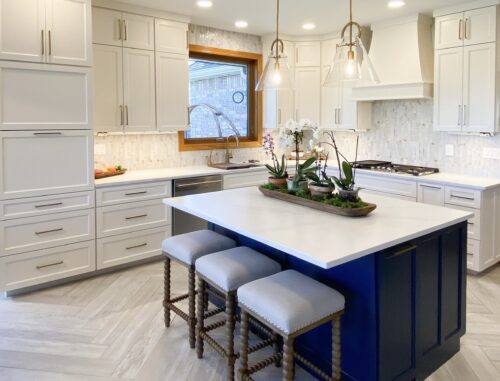 At GMI Design Group, we are committed to providing the highest level of customer service. We believe that a successful project is built on trust, communication, and collaboration. From the initial consultation to the final installation, we work closely with you to ensure that your vision is realized.
While we specialize in kitchen and bath design, we are experienced in redefining the whole home's interior. And, to help you visualize what can be, we use realistic 3D renderings in each project to bring our designs to life!

GMI Design Group's commitment to customer service is centered around you having a positive and stress-free remodeling or new construction experience, and that your project will be completed to the highest standards of quality and creativity.
We take the time to listen to your needs and preferences, and work with you to create a design plan that fits your lifestyle and budget.
We keep you informed throughout the design process, and ensure that you understand each step of the project.
We strive to use the highest quality materials and workmanship, ensuring that your project will stand the test of time.



See what our clients have to say about us!
Gina was so responsive during our remodel. I really appreciated being able to text her and get a prompt response to questions. Gina's design was exactly what we hoped for when considering updates to our…read more →
My wife and I bought a new house that needed some updating. Gina was able to design a concept that worked well with the house. She oversaw the whole process from demo to move in…read more →
Gina did an excellent job. From start to finish she made the process extremely easy. After the initial visit, she provided us with a digital preview of what the space would look like which allowed…read more →
Fernanda Edwards is amazing with designing and style. Absolutely what I was looking for and so easy to deal with. She helped with the new design at Nonnas Italian Cafe downtown Springfield. Thanks team!