This year's hot color may give you the blues (but in the best way!)
I called it.  Kind-of.
Remember back in November when I was anticipating the release of Pantone's Color of the Year?   Out of the colors that Pantone had selected for the 2016 apparel forecast, I predicted that Snorkel Blue would be chosen as the "it" color for interiors for 2016, due in part to the trends in trade catalogs and market showings.
They chose Serenity (baby blue) and Rose Quartz (baby pink.)
HOWEVER…
apparently many in the industry also preferred the rich, vibrant blue because the color is everywhere!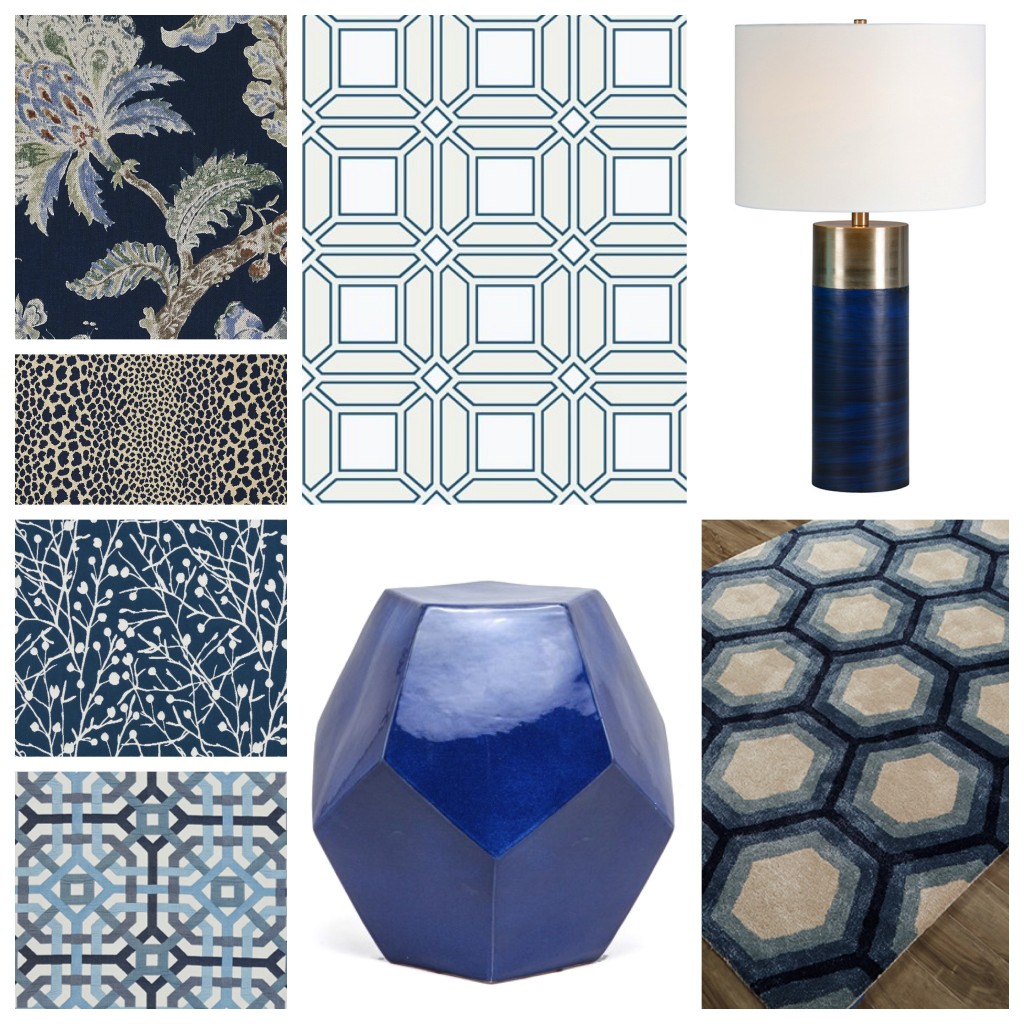 New releases in fabric, wall covering, rug, furniture and lighting lines are featuring products from bold, sapphire blue to warm, rich navy…and a mix in between.  This deep sea color is showing up in all design styles, from geometric contemporary to ornate traditional to rustic lodge.
The azure hue mixes well with the real colors-of-the-year. Plus, it adds the depth needed to make the official duo more mature and timeless.
I've long loved this color (my favorite color in the Crayola 64-count box was "Midnight Blue.")  As a matter of fact, that's what I painted a wall in my current office!
•
Need a color consultation so you can incorporate this color in your home?

  Contact us today to set up your appointment!