Solid vs. Engineered Wood Floors: Which is best for your project?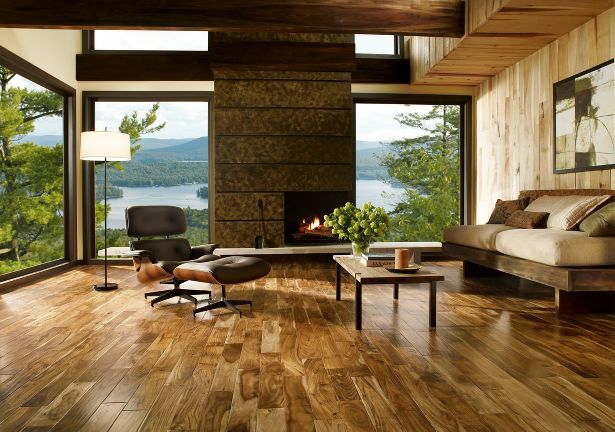 There's no denying the beauty and warmth a wood floor can bring to a room.  When consulting with clients on their wood flooring choice, we always discuss if solid wood (which is what most people think they want) or engineered wood (which ends up being a more suitable choice in many cases) would be best for their project
Engineered wood floors are planks or strips that have a layer of real hardwood, in a variety of species, that is laminated with adhesives and heat over multiple layers of either plywood, MDF, or even a core of hardwood.  The result is a very dense, very stable product that says straight and is more suitable for damp locations.  Engineered wood floors are not to be confused with laminate wood flooring, which uses a digital image of wood grain for the top layer and often looks artificial (although there are some companies who are making laminate options in recent years.)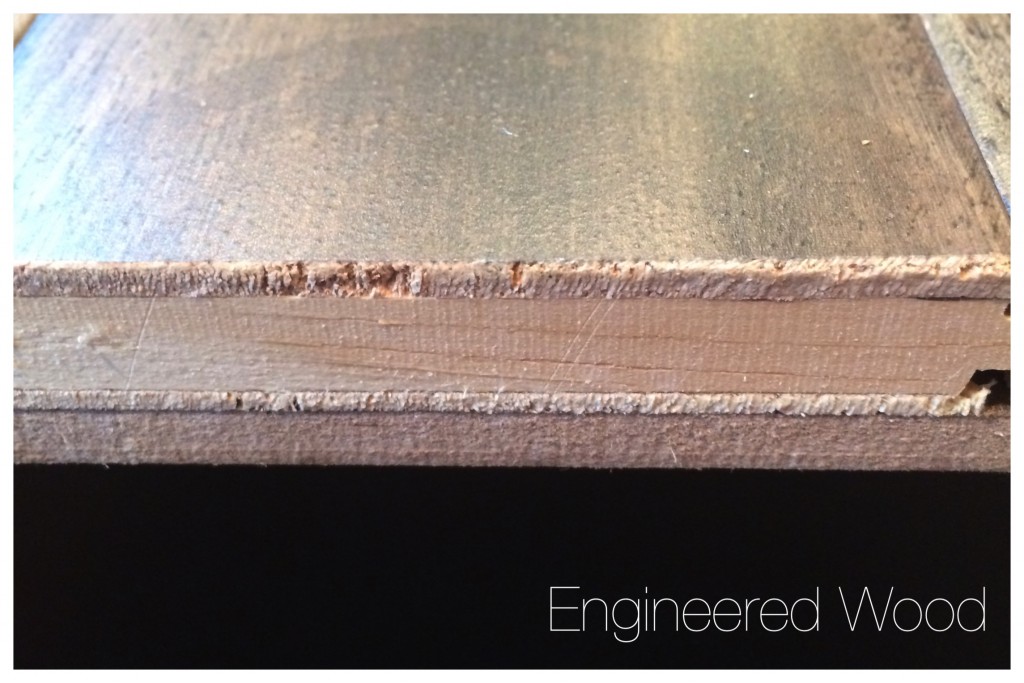 Solid wood floors are made entirely of one species and usually milled in uniform lengths and widths.  These floors can be sanded and refinished many times over their lifetime.  However, moisture content in the wood can cause shrinking, bowing or splitting, and solid wood floors cannot be used in every room scenario.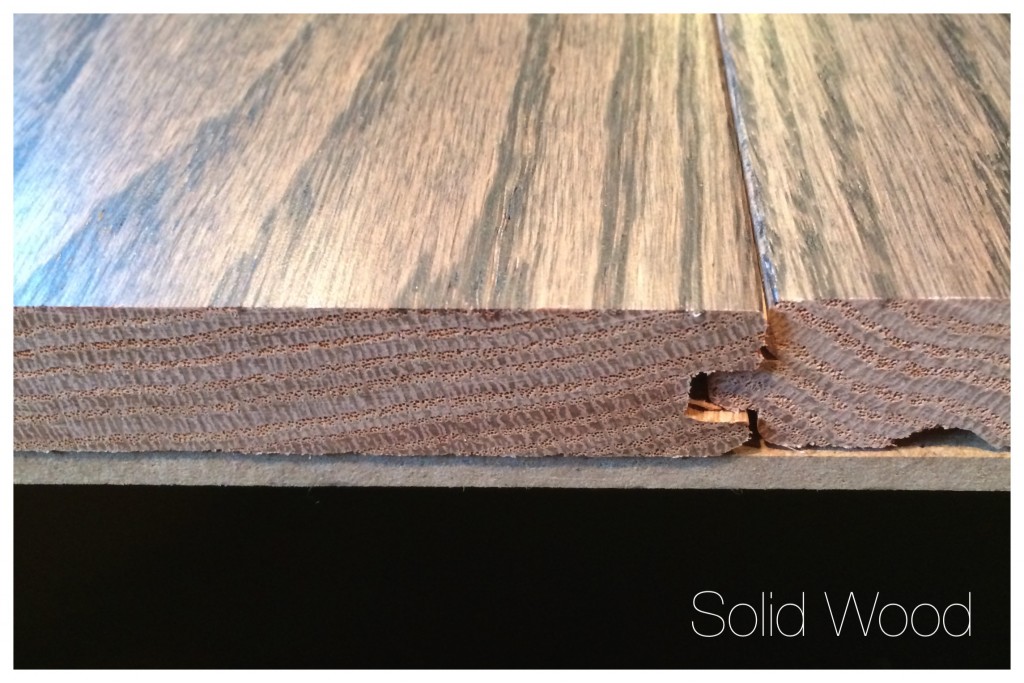 Aaron Paddock, Residential Sales Manager for The Carpet Shoppe, shares some tips for knowing what option is best for your home:
There's a lot to look at when thinking about putting a new hardwood floor in your home. It's key to measure the relative humidity in the home before making any decisions to determine if your home's environment is suitable for hardwood. If found to be too high, there are things that can be done to remediate it such as installing a plastic vapor barrier in your crawl space (if one is not already present) or installing a home de-humidifying system in your HVAC system to monitor and control the moisture content in your home's air.
INSTALLATION
Installation considerations vary between engineered and solid wood flooring as well.  From where the wood flooring will be placed in the house to the sub-floor, your installer will need to assess some of these issues prior to making a product choice:
Subfloors are critical; almost every manufacturer will not warranty their product being placed over a particle board or OSB subfloor so if your home has one, it will need to be replaced with a ½" or better plywood or advantec prior to your hardwood being installed.

Once your new floor is installed, keep in mind that although it is a hardwood, it is still somewhat soft and will scratch, dent and nick during the course of its' life. These can easily be touched up with something as simple as a kids' crayon or a bit of stain on a rag and if the damage is more than can be touched up, a board replacement is always possible.
CLEANING
Cleaning your wood floors, whether it is engineered or solid wood, is very important to ensure the longevity of your flooring.  Daily cleaning can be done by using simply a damp micro-fiber mop (be sure to wring the mop head well so you don't leave water standing on the floor!)  However, sometimes a more substantial cleaning is needed.  Aaron has these suggestions as well:
When it comes to cleaning, make sure to use a cleaner that is rated for hardwoods and will not leave a soapy residue on your floor as this will cloud the finish of your floor and make it look dull and streaky. A good way to test your cleaner is to spray a bit on a mirror or window, if it leaves streaks and a residue when wiped from the window or mirror surface, it will leave that same residue on your floor. A great cleaner that is natural and soap residue free is Pallmann's Hardwood Cleaner.
Whether you use engineered wood or solid wood for your home, you are sure to get years of enjoyment and durability.
Here is a quick reference chart for the advantages and disadvantages of engineered and solid wood floors for your decision making process.
Engineered Prefinished Hardwoods
| | |
| --- | --- |
| Pros | Cons |
| More stable during environmental changes (i.e. less expansion or contraction due to the cross dimensional core). | Due to a thinner profile, transition trims are usually needed where the hardwood meets another type of flooring. |
| Able to span widths wider than 5" due to stability. | Due to the veneer construction, most engineered styles cannot be sanded and refinished (3mm veneers and thicker can be refinished once) |
| Usually a more price conscious option | Most engineered styles lose the true "random" length appearance as the board lengths are specified (typically in up to three or four lengths) |
| Installation methods include floating for most engineered hardwoods, which can prove beneficial depending on the installation scenario. | Baseboard heights need to be addressed as setting the baseboards to the new hardwood typically leaves an unpainted strip since the height drops. Installing quarter-round trim at the base can solve this problem. |
| Manufacturer warranties cover engineered flooring installed below grade (i.e. Basements). | |
Solid Prefinished Hardwoods
| | |
| --- | --- |
| Pros | Cons |
| ¾" height meets up nicely with most other floors and eliminates the need for a transition trim. | More unstable during climate changes (expansion and contraction are more evident in the visual of the wood. I.e. gapping). |
| Can be sanded and refinished multiple times. | Cannot be floated as a method of installation so proper subfloors are key. |
| A more random length appearance is possible, as board lengths are not standardized. | Cannot be installed below grade and maintain any kind of manufacturer's warranty. |
| | Cannot usually span widths wider than 5" (there are a few that are but are strips joined and planed, creating a very specific look). |
| | Usually a higher cost option. |
|   | |