Lighting Beyond the Incandescent Bulb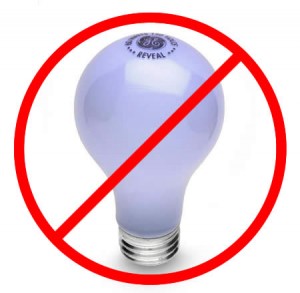 Understanding lighting…and by lighting, I mean bulbs (also called "lamps")…can be confusing on a good day. However, as the government is moving forward with phasing out the incandescent bulb in an effort to become more energy-efficient, starting with the 100W bulb, many consumers are faced with the task of finding an option that provides the right amount of light, the correct color of light, and still have the option to make that light dimmable.
Familiar terms that you may hear are florescent, halogen, and LED. Yet other, not so widely known or understood terms such as lumens are now on the face of bulb packaging and therefore your choice can be made more difficult. Plus, even though you can still find 100W bulbs in the store, they are no longer being manufactured and this action will progress to include all incandescents over the course of the next few years.
What does this mean for you? When choosing lighting, you need to think ahead about if you will be able to purchase a similar bulb to replace your current ones that will behave the same way. I recently experienced this problem when specifying lighting for a church building project. Simply replacing a standard light bulb with a standard florescent coil-type bulb will not look, feel or react the same. Fluorescents are not dimmable and are notorious for having a cold, harsh light.  LED bulbs can be expensive and halogen tend to run hot.
Take heart—there are options. This video from The Today Show that aired this week did a great job of explaining your options, the advantages, and the savings that moving to the more energy efficient bulbs can provide.  If you have questions when it comes to what bulb is best for your needs, contact a lighting showroom representative rather than a sales associate at a big box store.  While the choices at the big box stores are numerous and can be cheaper, as this video explains you're not always getting the same quality product that a reputable brand name can provide and the associates may not be the most educated on the options and pros/cons that can surround your particular needs.
I'd love to see your comments below regarding this new legislation.  Do you feel it's a good move towards efficiency or an unnecessary requirement?  If you've already made the switch, how have you noticed a difference in light and energy usage?
(If you experience problems with the video player loading, click here to view video on the Today Show site.)
Visit msnbc.com for breaking news, world news, and news about the economy