The remodel is going strong, things are moving and now some decisions need to be made by me. What decisions do you ask? Well, the best part of design… THE FINISHES!!
This is the phase of the design process where the fun begins, in my mind it's like a huge puzzle that I have to put together. Every little piece matters, every move affects the other, so everything needs to be carefully considered. NO PRESSURE RIGHT?!
Remember my sugar skull? Well, that skull is the first piece of the puzzle; it's where I begin. From there I start to look for finishes that complement and enhance that specific piece. I love how the skull is rock and roll, out of the box, a little glitzy and also sophisticated. So I started looking for products that followed those characteristics.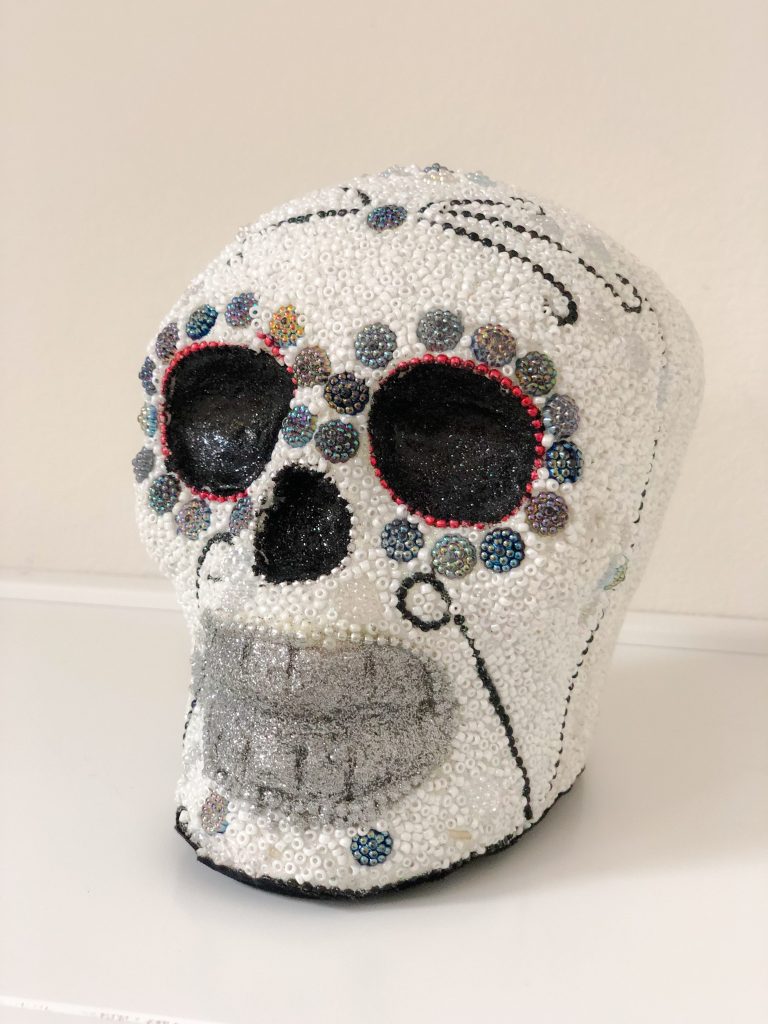 I decided to go with a neutral background to my space, just like the skull, I choose an off-white paint color. As for the specific color here comes a DESIGNER TIP: 
First choose a product that you want to use that will be a big component of the room, it could be the backsplash tile, a rug, couch. Then, you pull a color from that object to be the wall paint color. This way you assure that things coordinate and complement each other and do not clash.
To me, this object was my kitchen backsplash. I wanted to go bold on the backsplash and make a statement with pattern, so when I found a back and white geometric concrete distressed looking tile, I was hooked! From the colors of the backsplash tile and choose the colors for the walls and cabinets, both island and perimeter.
Talking about kitchen cabinets. I decided to go bold on the island and settle on the perimeter. Since the whole space is now an open-concept room, I wanted to give the space enough contrast from living room to kitchen to dining room. Using color I created separate spaces visually, but not physically.
For the countertops I also went simple. A warm marble look quartz was my choice. Quartz is such a great alternative for those that, like me, love marble but understand that marble in a kitchen is just suicide! It's too much maintenance, stains, and sincerely… headaches. Quartz is more durable than marble and granite, and because it's man-made it comes in tons of options and price points.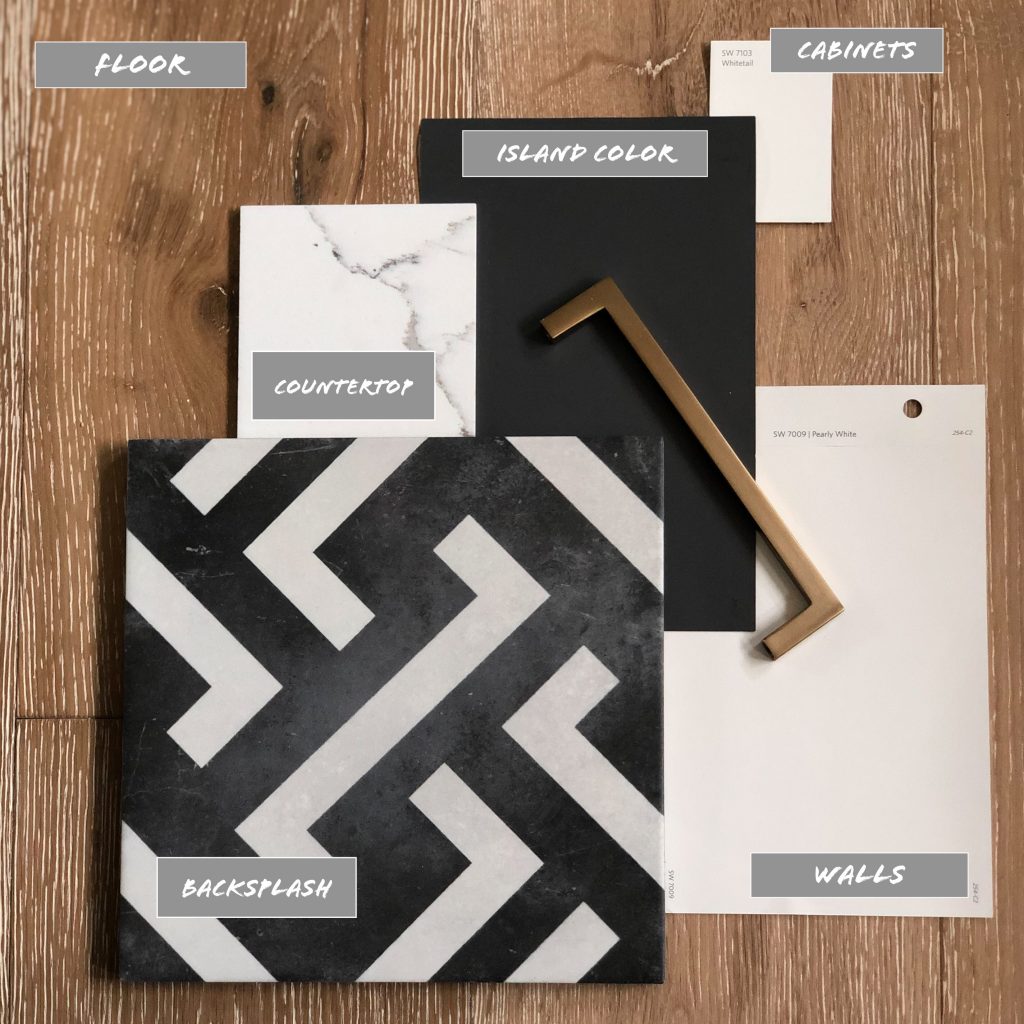 Now as for the fireplace, I wanted to create a "BANG". How did I do that? Contrast! I started with a custom concrete fireplace surround. I've always loved very sleek and contemporary aesthetics. With a concrete custom fireplace that I designed with the collaboration of Tom Ehlers from Stone Effects, I was able to achieve just that.  The contrast of the light concrete and a dark wall is going to create a beautiful focal point to the living room. And let me tell you, when it comes to stone and cast concrete projects, Stone Effects is the place to go. They are great professionals and are experts in what they do. I also chose a fun triangle natural marble mosaic tile to go in between the fireplace box and the concrete mantle, to give just enough glitz and sparkle to complete the fireplace.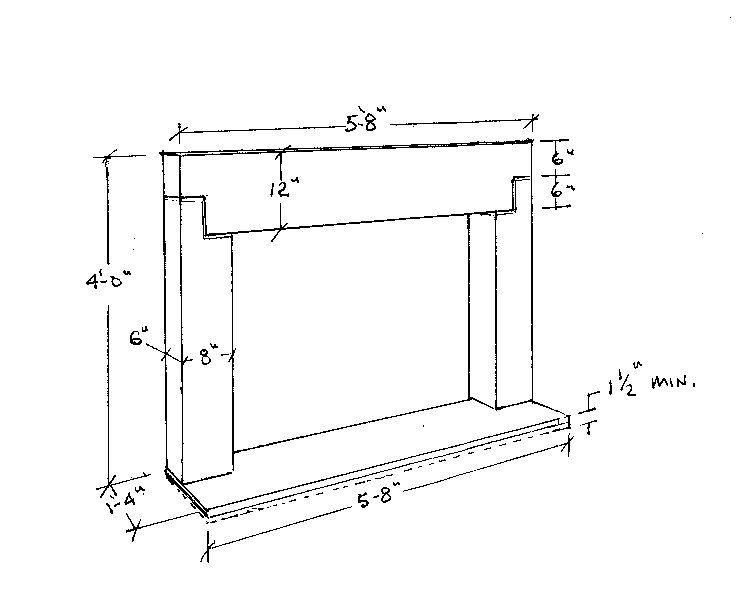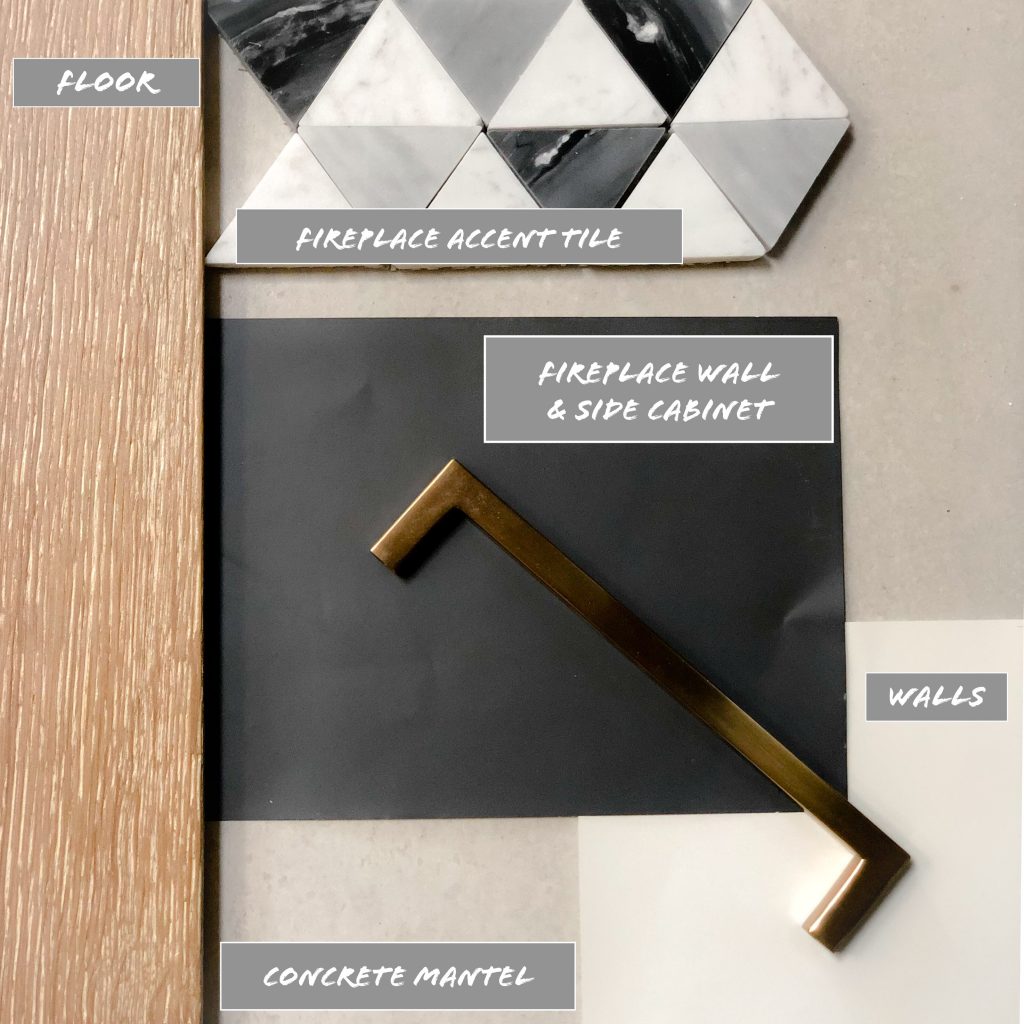 Do you see how the skull has come touch of golden tones here and there? Well, that drove me to go with brushed gold for the cabinetry hardware. Did I just say "gold"? Yes, gold! But this is not your grandma's gold. Brushed gold is back in full force and I love it!!
Guys! I'm super excited to see these finishes in their respected places! But wow! I need to make a confession: making decisions for my clients is so much easier then making decisions for my own home. Of course I take the decisions I make for my clients very seriously and they are carefully considered, but decisions for myself?! Soooo hard! My husband was about to check-in a mental facility because of my indecision! Poor Ryan, he's a saint for putting up with the crazy pregnant hormonal interior designer!
The good news is that we survived this phase of decisions; now wish us luck for the next round! I'll keep you all in touch!