I am over the moon! Lot's of progress is happening in our home remodel! The last two weeks have been great! Work is getting done, things are moving along, and my pregnant self is feeling less anxious for this to be over! 
So let me recap all that have been going on.
The drywall is finished, both the walls and the ceiling. And boy oh boy, what a difference finished drywall makes in a space. With the drywall done, it was time for my painter to come in and paint the walls and windows BEFORE the hardwood was installed.
PRO TIP: I always prefer to paint before the flooring is installed. This saves the homeowner and the painter many possible headaches. 
There are so many things that can go wrong when you are dealing with gallons ands gallons of paint and a brand new floor. So save yourself from possible problems and paint before the floor is installed. Shout out to my painter Hyrum Adams, from Adams Family Painting. He did great getting the job done and hitting the sharp lines that contrast walls require. As you can see in the picture, I have a dark charcoal fireplace right up against crisp white walls. 
After the paint it was time for my showstopper to make an appearance…the FIREPLACE!
Wow! I just absolutely love my custom concrete fireplace surround from Stone Affects! The install went flawlessly, it's sleek and smooth and just the perfect size. Now, I am still missing the decorative marble tile to go over the existing brick, but the difference is dramatic from before.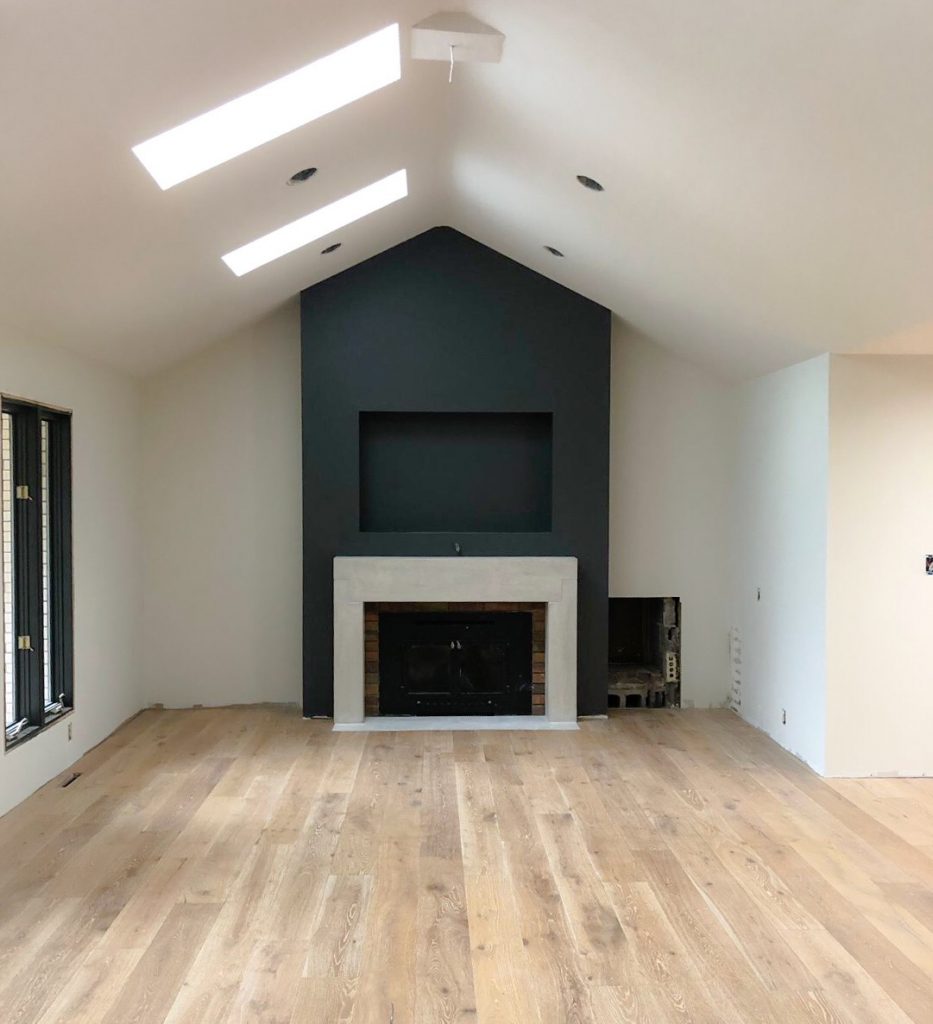 Drywall, check, paint, check, fireplace, check, now here comes the hardwood floor. And they couldn't be better! My installer David Wilden, knocked it all out in one day and I could not be more pleased. The floor creates the perfect contrast between sleek (from the fireplace) to cozy.
Tons of progress and I couldn't be happier!! What do you guys think?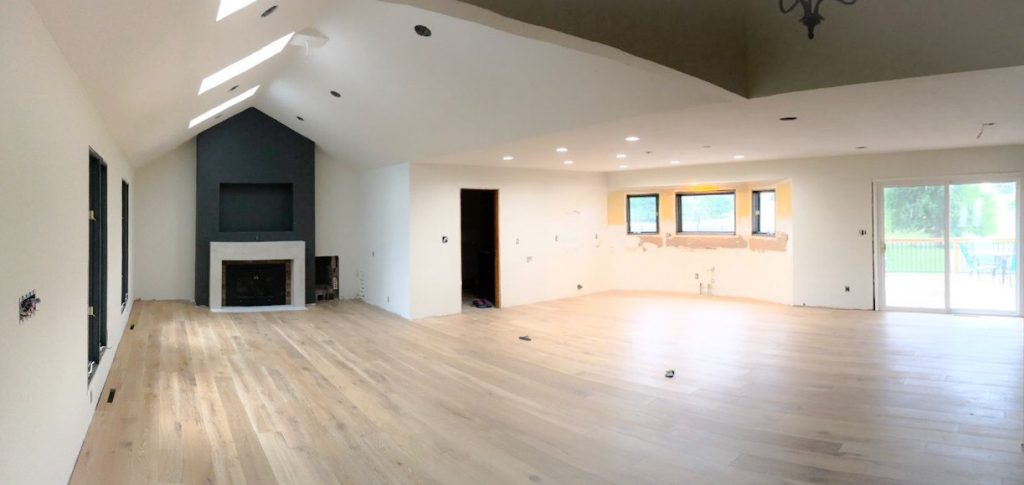 We will keep pressing on the progress, and you guys keep in touch, because guess what? The cabinets, countertops, and appliances come next week!
But just to finish, I can't resist this cute picture of my twins! Enjoy!