How Marketing Principles Have Influenced My Interior Design Philosophy: Content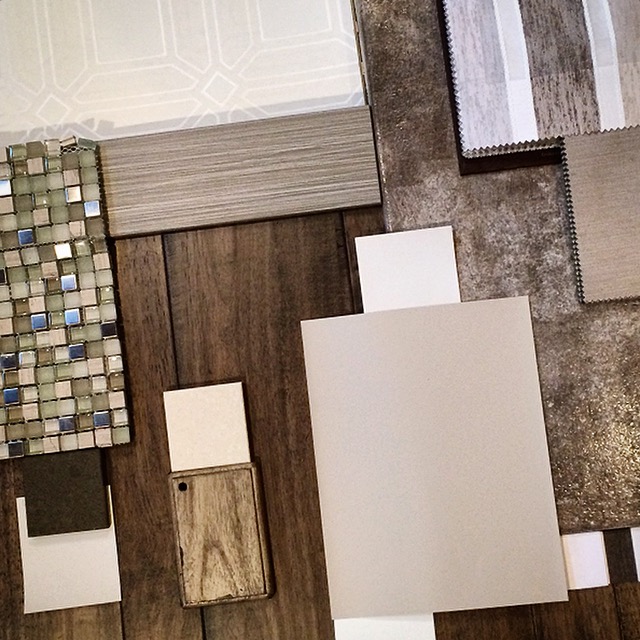 As a girl from a very small, rural town in the 1970s-80s, my exposure to career paths was pretty limited.  I had no idea Interior Design was a thing.  All I knew was that I wanted to do art and actually find a job.  So, a degree in marketing and career as a graphic designer and creative director for a medical marketing firm became my path.
Fast-forward about 10 years and the mass public exposure of interior design through shows like "Trading Spaces."  I remember thinking, "You mean people PAY other people to do this?"  Friends and family had often complimented me on my ability to create comfortable and creative interior environments, whether at my own home or through events.  Thus, I began pursuing a new career in Interior Design.  I enrolled in the interior design program at a local university.  I got some valuable practical opportunities from working as an interior painter through a small decor storefront, and then broke into client-based design services through a luxury bed and bath boutique.
I approach Interior Design as an art expression, just as I did in the graphic design world.  What I love best about interior design is that I can incorporate 3-dimensional, fully-sensual aspects, such as texture and space and scent, where in a 2-dimensional print ad these effects could only be achieved visually and with tricks of shading and verbiage.  The basic concepts of creating an effective and appealing print ad are the same as creating an effective and appealing interior space.
Over the next few weeks I'll talk about each of these areas (content, balance, scale, white space and call to action) and how I have used each of these basic principals in both the 2D print and 3D interior design realm.
CONTENT (MESSAGE)
Probably the most important questions that need to be answered when I meet with a client for the first time is What are you trying to say in this space?  Is your family fun loving and whimsical?  Do you like travel and culture?  Is your purpose in entertaining to impress or for your guests' comfort and to nurture relationships?  Do you want to invoke a particular emotion?  Do you favor a contemporary style or do you like the farmhouse cottage look?
All of these questions need to be addressed visually through both overall design and functionality.  Sometimes the message is registered psychologically—like when you intrinsically feel the warmth and welcome of a room.  Sometimes it is literal—like bringing in art and specific decorative elements that were a part of a treasured travel experience or even period of time.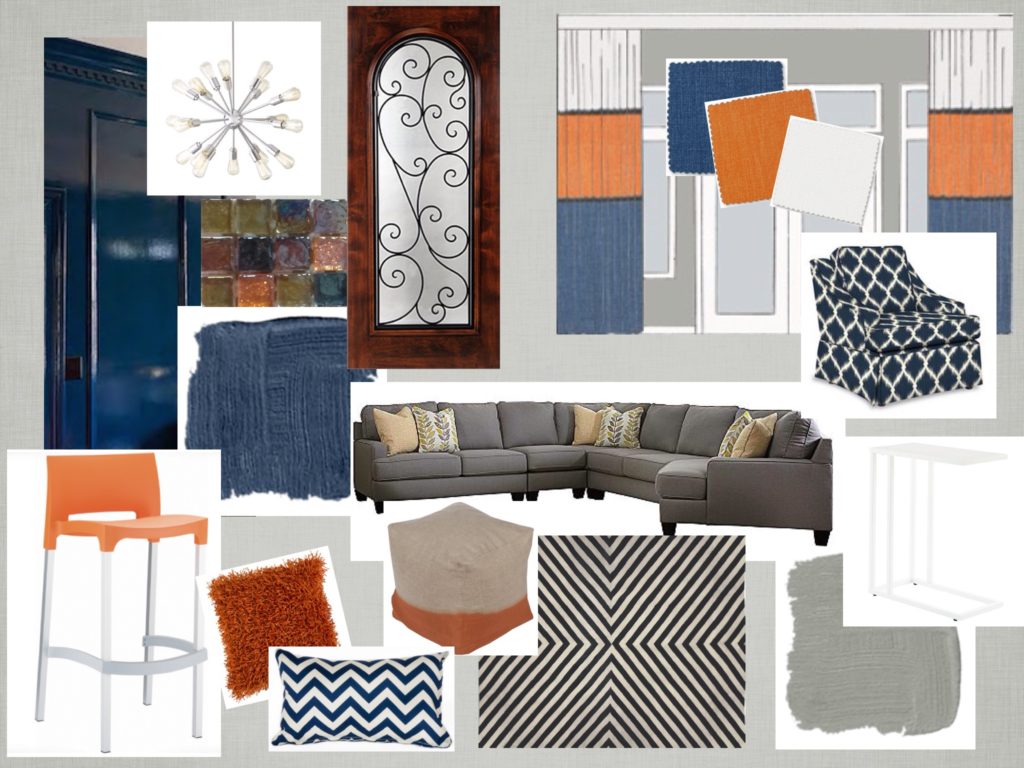 The choice of products and furnishings must relate to the message.  If the message is "a warm place for everyone to feel relaxed" and there are children or pets in the house, certain fabrics and flooring and accessories will or will not be recommended.  Likewise, if the message is that a couple wants to age in place… which means to continue to live in their home even if there are medical or physical difficulties down the road…certain finishes and products would be used that wouldn't be considered otherwise.
•
Continue on with this series:
How Marketing Principles Have Influenced My Interior Design Philosophy: Balance

How Marketing Principles Have Influenced My Interior Design Philosophy: Scale & White Space

How Marketing Principles Have Influenced My Interior Design Philosophy: Call-to-Action (Functionality)