8 Favorite Hair-On-Hide Products In Honor Of "No Shave November"
"No-Shave-November" is already half over and many men who have balked at the hipster beard trend have temporarily embraced their hairy chins.
This fuzzy annual tradition may have its roots stemming from fall hunting seasons, so images of deer and bear and other rural-life creatures may come to mind.  However, I thought I'd share some of my favorite hair-on-hide products that transcend the rustic design vibe and are about as contemporary and eclectic as you can imagine.
The tri-color cowhide give this sleek sling chair warmth.  Thoroughly modern, yet suprisingly rustic.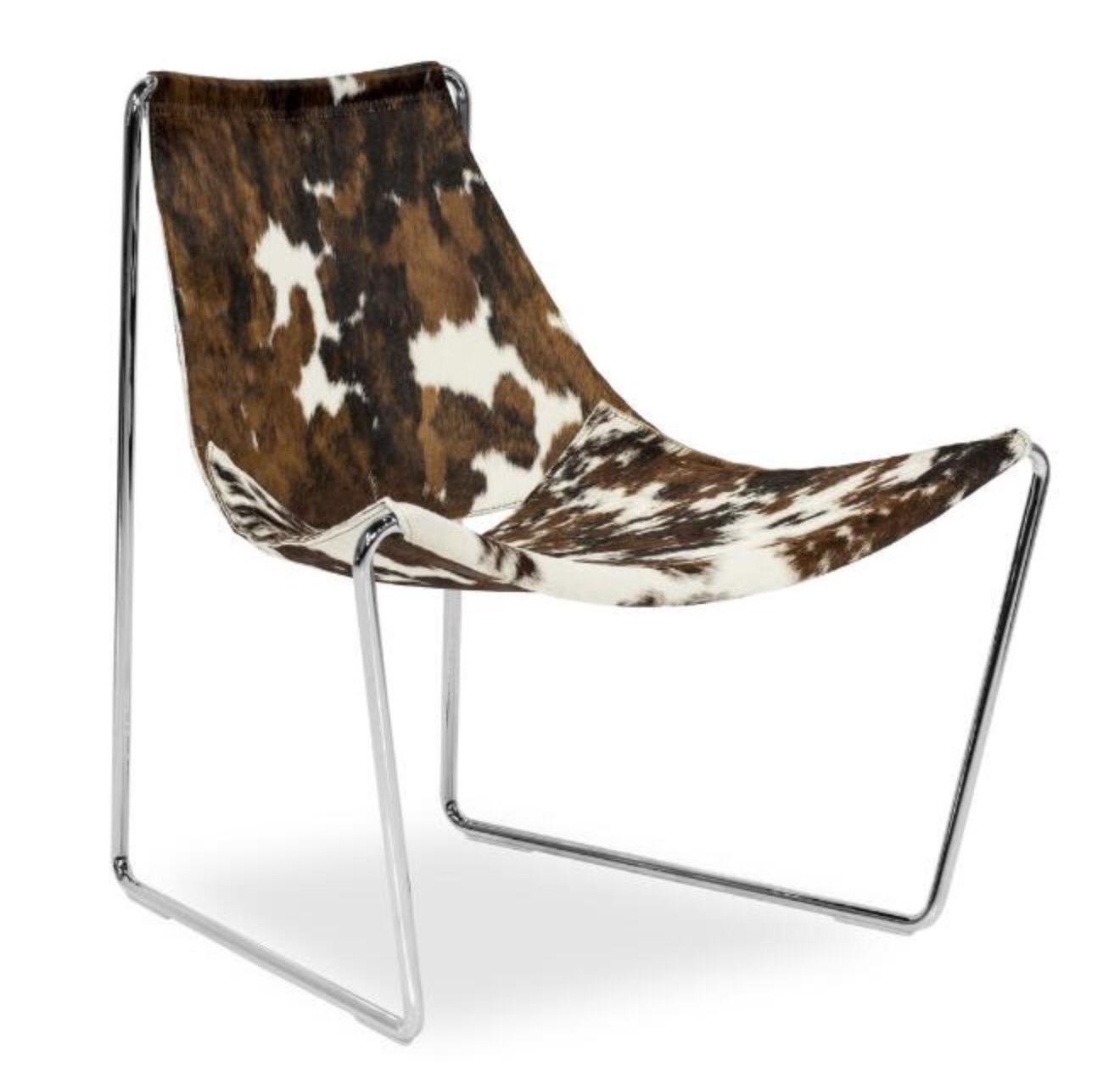 Many rug companies have introduced patchwork hair-on-hide rugs, creating modern geometric patterns from an ageless material.  I particularly like how this rug incorporates cool greys and warm tapes with pops of black.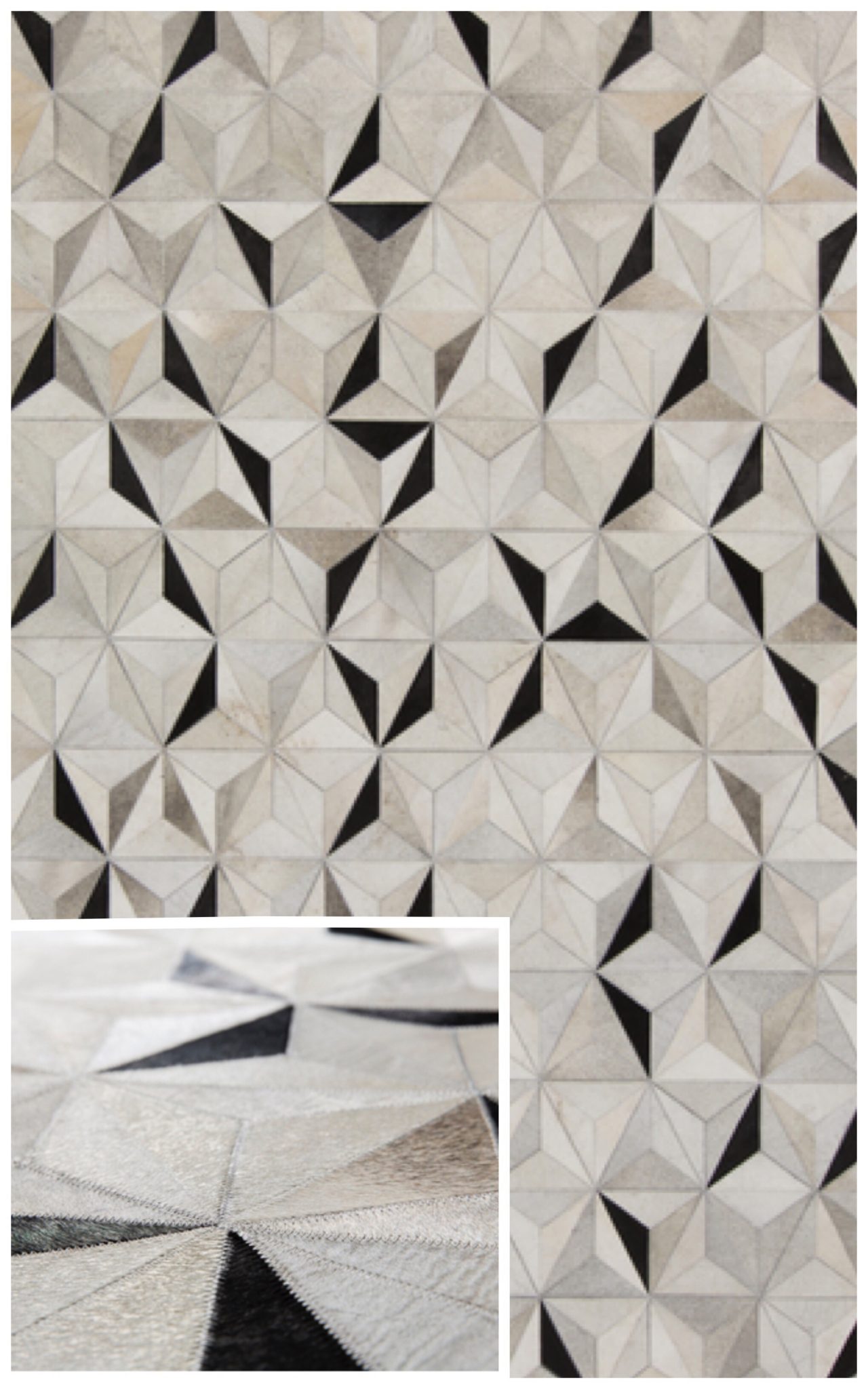 3) Ombré Wool Pillows
These shaggy wool pillows are nothing new, but the subtle ombré effect is.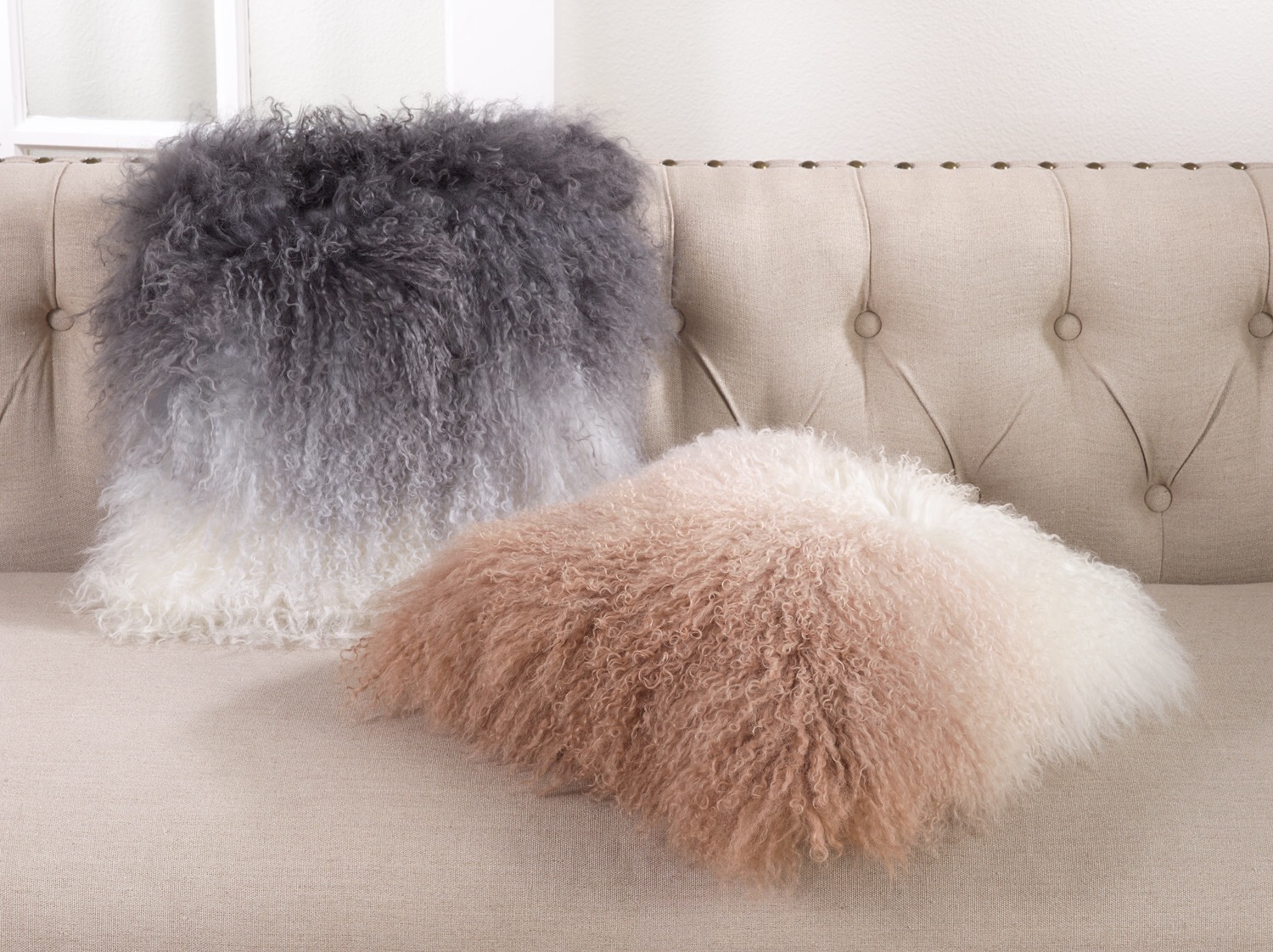 4) Bernhardt Mansfield Bench with Custom Hide
This was actually a part of one of my more recent projects.  The sleekness of the Mansfield iron bench was a perfect base for the highly textured brindle hide.
Hold on to your maragarita glass.  These funky chairs are making a statement, from the colorful bird motif fabric to the bold black-and-white hide on the back to the bright fuchsia trim with chrome nail heads.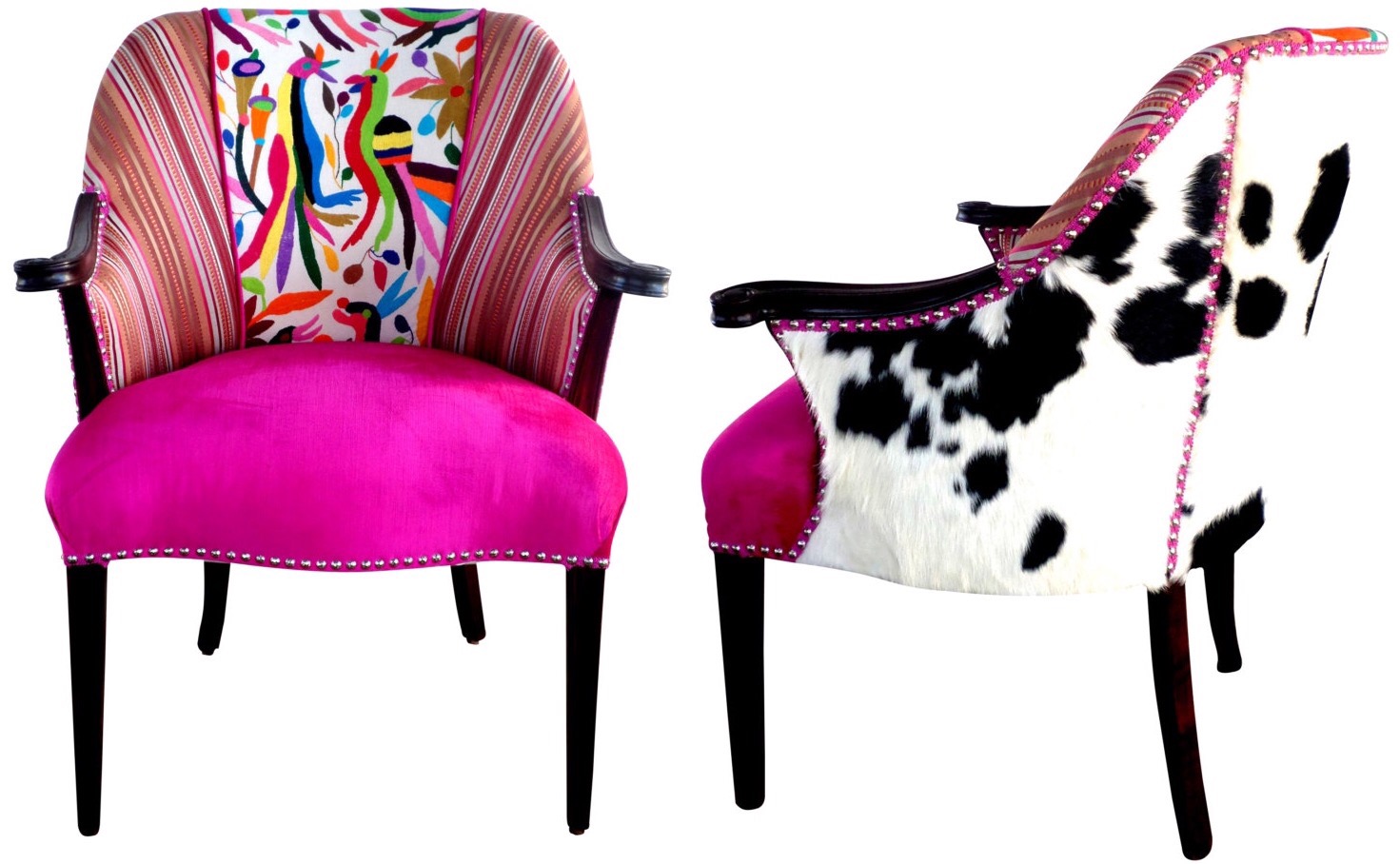 Seriously.  This bed is AH.MAZ.ING!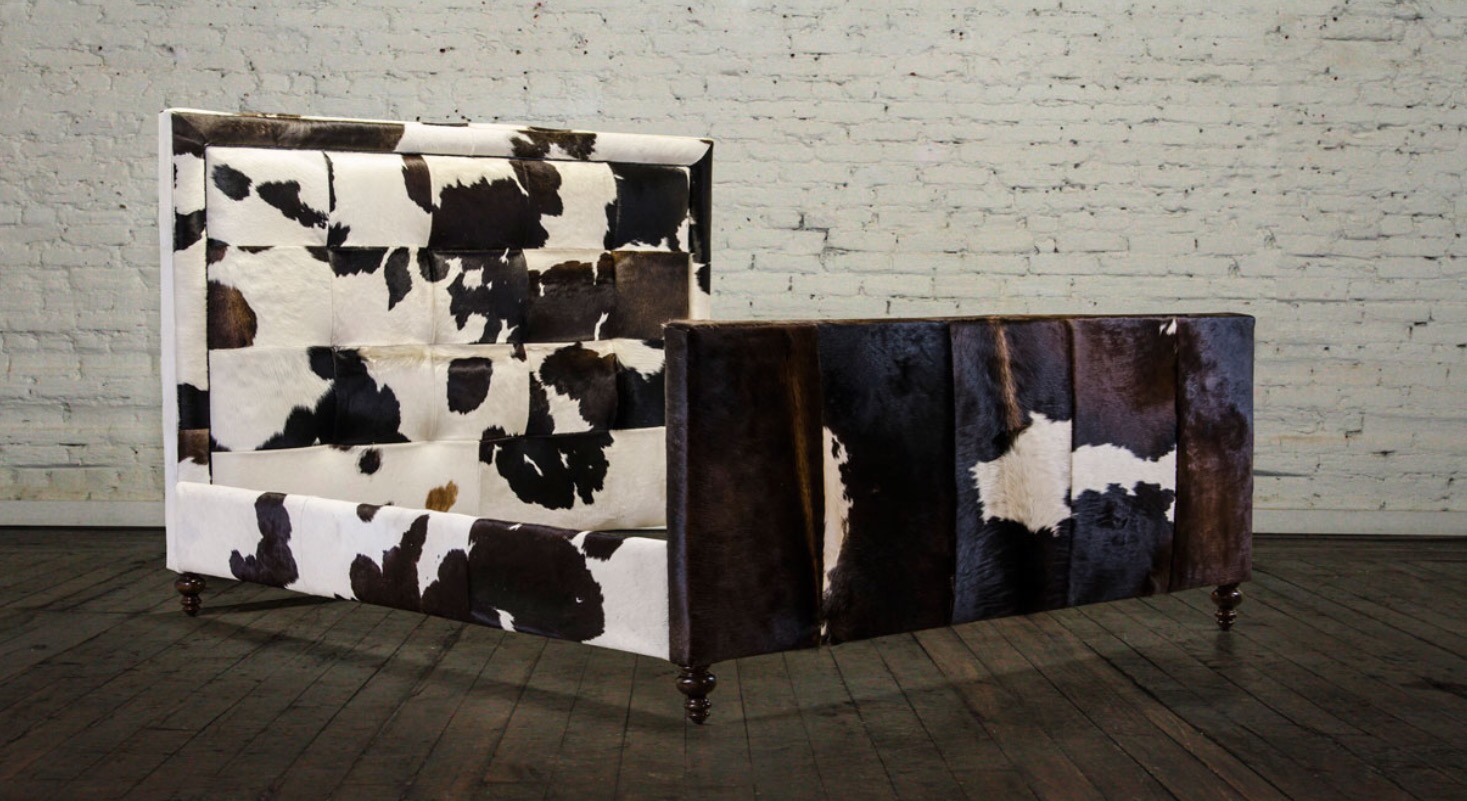 7) Metallic Hide Upholstered Cube
Hide that has been accented with metallic accents in gold, copper and silver have been popping up quite a bit, but upholstered cubes are so versatile they can go in any room.  And gold is hot, hot, hot!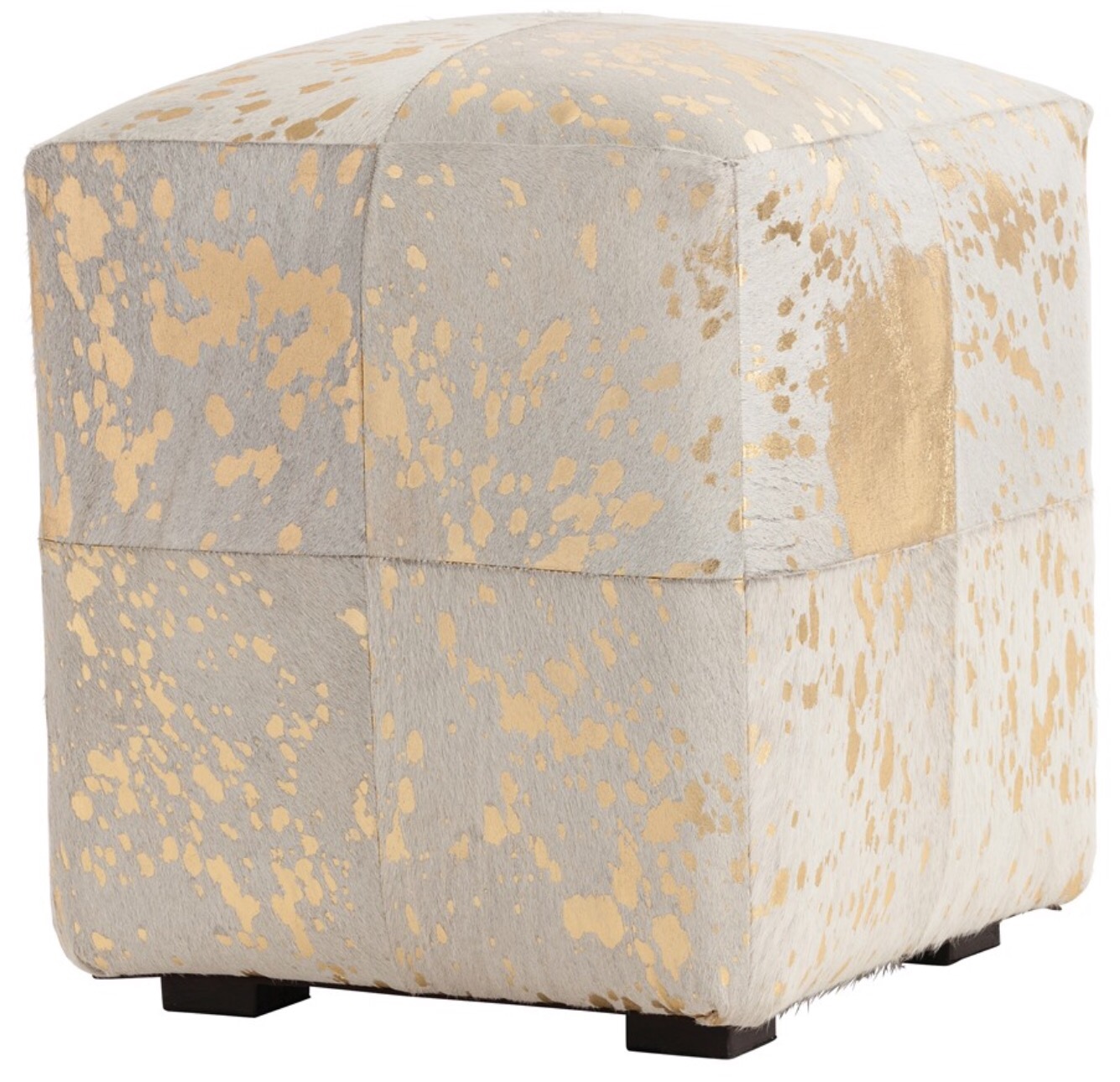 8) Hair-on-Hide Wall Tiles
If you haven't seen Kyle Bunting's work, you need to go look at it now.  Mosaic wall tiles in both natural and brightly dyed hair-on-hide create the most incredible accent walls.  This gorgeous wall bedroom design was installed by Erin Martin Design from St. Helena, CA.