Adding Unexpected Color In The Kitchen
I learned something new at a design association meeting last night.  I can't believe I had never considered this before.  I mean, I'm a color person!  Why it had never dawned on me to use color in the kitchen like this surprised me, but now a whole world has opened up.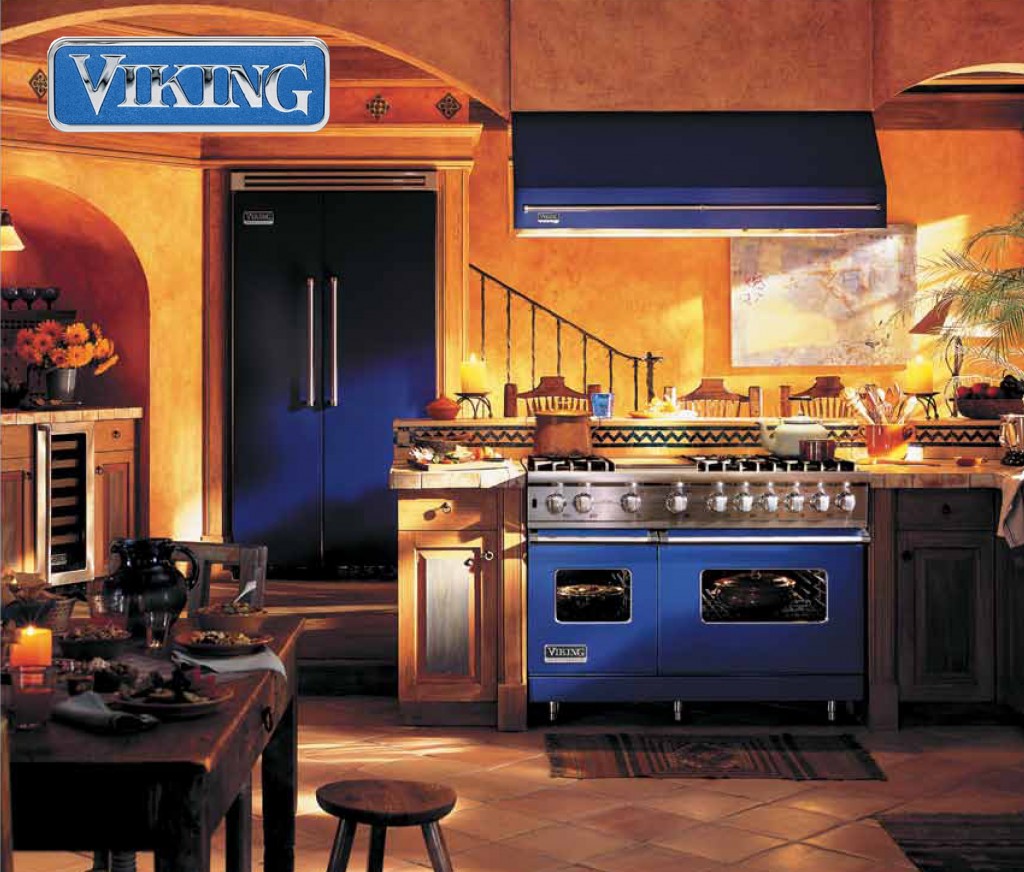 The Viking Range Corporation, a long-standing leader in professional grade appliances for the home, offers a wide variety of bold to subtle colors for their ranges, hoods, dishwashers, refrigerators, and more.  It was the above photo that got me.  That bright, cobalt blue set in the warm Mediterranean golds and terra cottas…the sleek glossy steel set against rough wood and wrought iron.  Gorgeous!
Why, when planning a kitchen, had I limited myself to what was widely seen:  brushed stainless steel, black, or white (which, by the way, I would almost NEVER choose)?  Why had I only considered a cabinet face as the preferred "custom" option?  Why, when there so many beautiful ways to make a statement with the very thing that most people try to minimize!  Granted, if you have a Viking, you're going to want to show it off because they are the statement in themselves.

Check out these colors!  Even the craziest ones…orange, purple, teal…I can envision in the most amazing ways in all kinds of design styles and kitchen sizes.  Dang!  I love what I do! <gush!>
So what exactly did I learn?  To stop thinking in the box.  Shift from the expected to the unexpected and get the reward of a dynamic room.
•
Are you planning kitchen or house remodel?
Contact me today for a consultation to help you incorporate color into your home!