You have the freedom to create a beautiful home!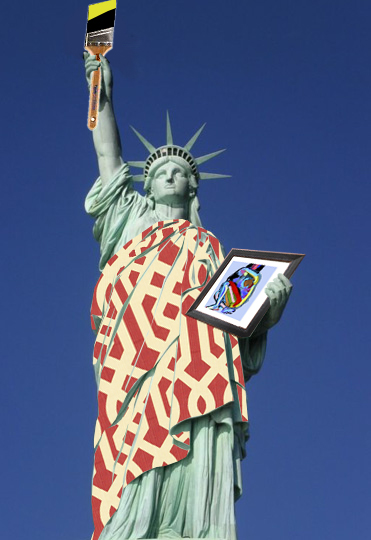 In honor of our Independence Day, know that you have the FREEDOM to:
• Use bold colors in unexpected places…paint a bathroom ceiling hot pink!
• Create new uses for ordinary items…make a side table out of a birdbath!
• Mix patterns within a room…create interest and variety by mixing floral and plaids!
• Choose accents that cross styles…put contemporary lamps with an antique sideboard!
• Use family photos as "art"…frame with large matting and complimentary frames!
• Repurpose rooms, renovate spaces, and reuse old furniture…use an enclosed patio as a warm weather bedroom!
• Select attractive accents that are within your budget…even if shopping at Walmart!
• Hire a designer and not break the bank…use eDECORATING for your next project!
–and most importantly–
• Stop and appreciate that this is an amazing country to live in and be thankful that we are able to choose our interior environments!
GOD BLESS THE U.S.A.!