Why I will never choose flocked wallpaper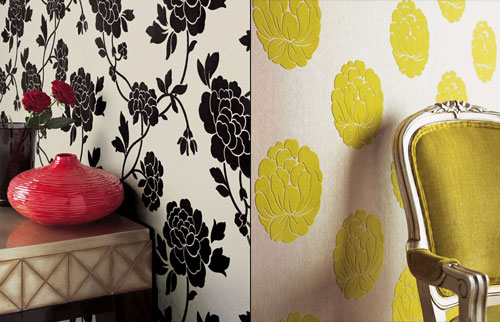 While looking through wallpaper books for a client today, I ran across some bright, bold metallic papers with technicolor flocking.  It instantly took me back to a conversation I had a few years ago with my cousin.
She had told me that she was watching a modern Western movie that past weekend.  Then, all of a sudden, the gold metallic with crimson-red flocked damask wallpaper we knew so well from our beloved Grandma's living room was shown on the walls of the downtown bordello!
So now, as interesting as it would be in a boutique hotel or swanky club, I just can't go there.
True story!