Reflections on a designer's kitchen (mini-)remodel
Back in January, I posted about our upcoming mini kitchen remodel, followed closely by tips on "How to have a successful kitchen remodel without losing your mind."
Well, it's done.  Or, at least as done as it's going to be for a while.  As a designer, it's hard to really stop any home project.  I'd still like to add a few things — like a shade for the window and a new desk chair. And new pendants.  And new tableware.
But I digress…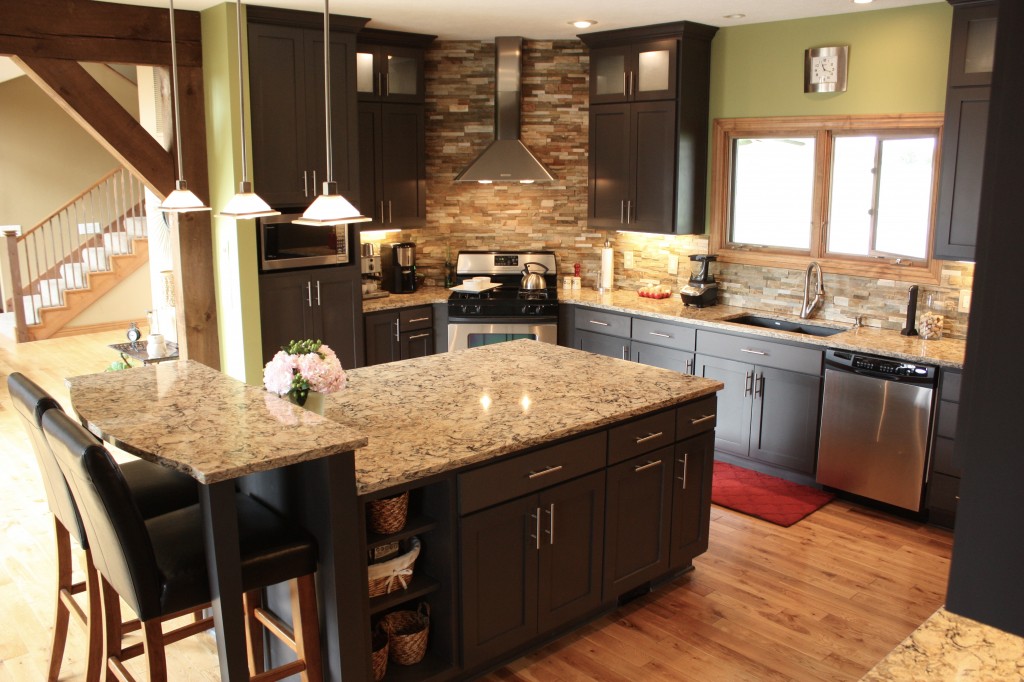 Our kitchen mini-remodel consisted of:
Painting the existing cabinets
Replacing the countertops with quartz
New backsplash
Replacing the hardware
Replacing the top-mounted stainless sink with an under-mount Silgranit sink
New under-cabinet lighting
Let me tell you, I had to go back to my own list of tips time and time again during this project.  Why?  Because there's nothing magical about being a designer in your own project.  Delays do happen. Challenges do arise.  And the best thing I could do was 1) Be flexible  2) Be flexible, and 3) Be flexible.
If you remember, the countertops were removed the day before a major winter storm.  Enter delay #1.  A week went by before our contractor was able to return to the house to start the project, so our journey without a functioning kitchen began earlier than needed.
Then, within a week or two of prepping the cabinets for painting, our contractor (who was also our painter) had a major health issue that required emergency surgery and several weeks of recovery, an additional surgery, and even more recovery.  Enter (substantial) delay #2.  While we were completely understanding that this was not his fault, and that time would need to be taken for his healing, the going without a dishwasher or stove was starting to take it's toll.
Our contractor had a "partner" that he handed the job over to in the interim, but the quality just wasn't the same and all his work had to be re-done.  Enter delay #3.
All grand ideas I had of healthy, pseudo-gourmet meals via the crock-pot and electric skillet pretty much went out the window on Day 4.  We were in survival mode and my waistline is still paying the price.
Again, I had to repeat to myself, "Be flexible.  Be flexible.  Be flexible!"
However, like many major projects, the end result was well worth the delays and inconveniences!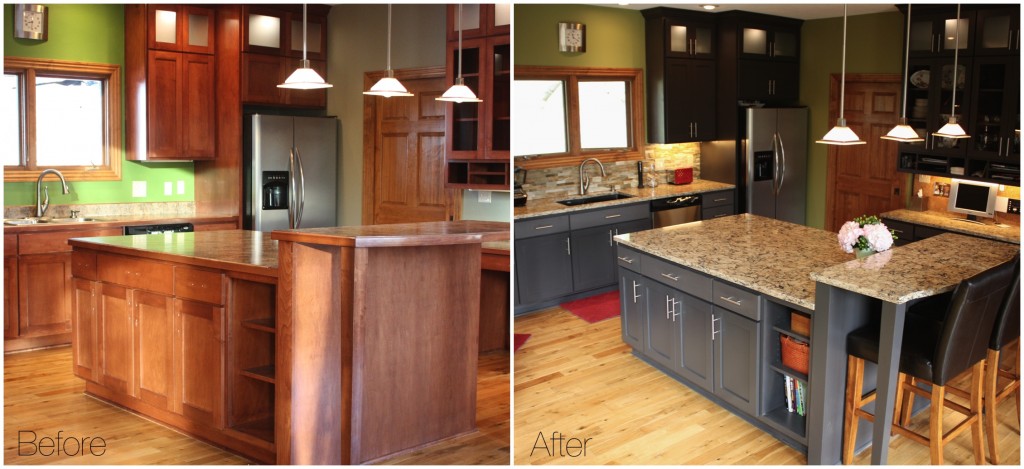 I am totally in love with our quartz countertops!  They're Cambria's "Bradshaw" had have copper and mica flecks mingled in with swirls of caramel and charcoal.  As a friend stated, our countertops are "blingy!"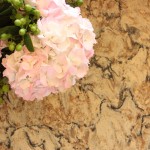 One thing I wanted to accomplish was to improve the contrast of the cabinets and the wood floors and trim work.  The greyish-brownish-black paint (Valspar's "Safari Brown") is the perfect dark neutral, taking on both warm and cool tones with a shift in the lighting.  In the bright morning light, the cabinets look quite grey, as light from the multi-story living room windows pours in from the East.  By the evening, however, when limited sun makes it through the small kitchen window above the sink, the cabinet look almost black/charcoal.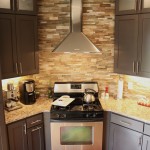 But perhaps the most striking change in the kitchen is the cut-stone backsplash by East West Stone.  These are actually sheets of multi-dimensional real stone set on a webbing for easy laying.  I love the almost rustic feel of the stone against the grey cabinets and stainless hood.  The visual change was so dramatic that several people have asked if I got a new range hood, which I did not!  The stone simply sets it apart!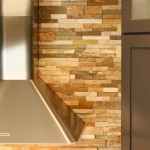 I'm extremely happy with the results, and my husband is just extremely happy that it's done.  Tons of kudos and thanks to our contractor Kevin, the guys who set the very heavy, and very cold, quartz from Unique Tile, and our tile guy, Brandon from Cornerstone Flooring.
Here are some more pictures of the final product!
Oh, one more thing…the iPhone/iPad charging outlets were a last minute add…and well worth it!