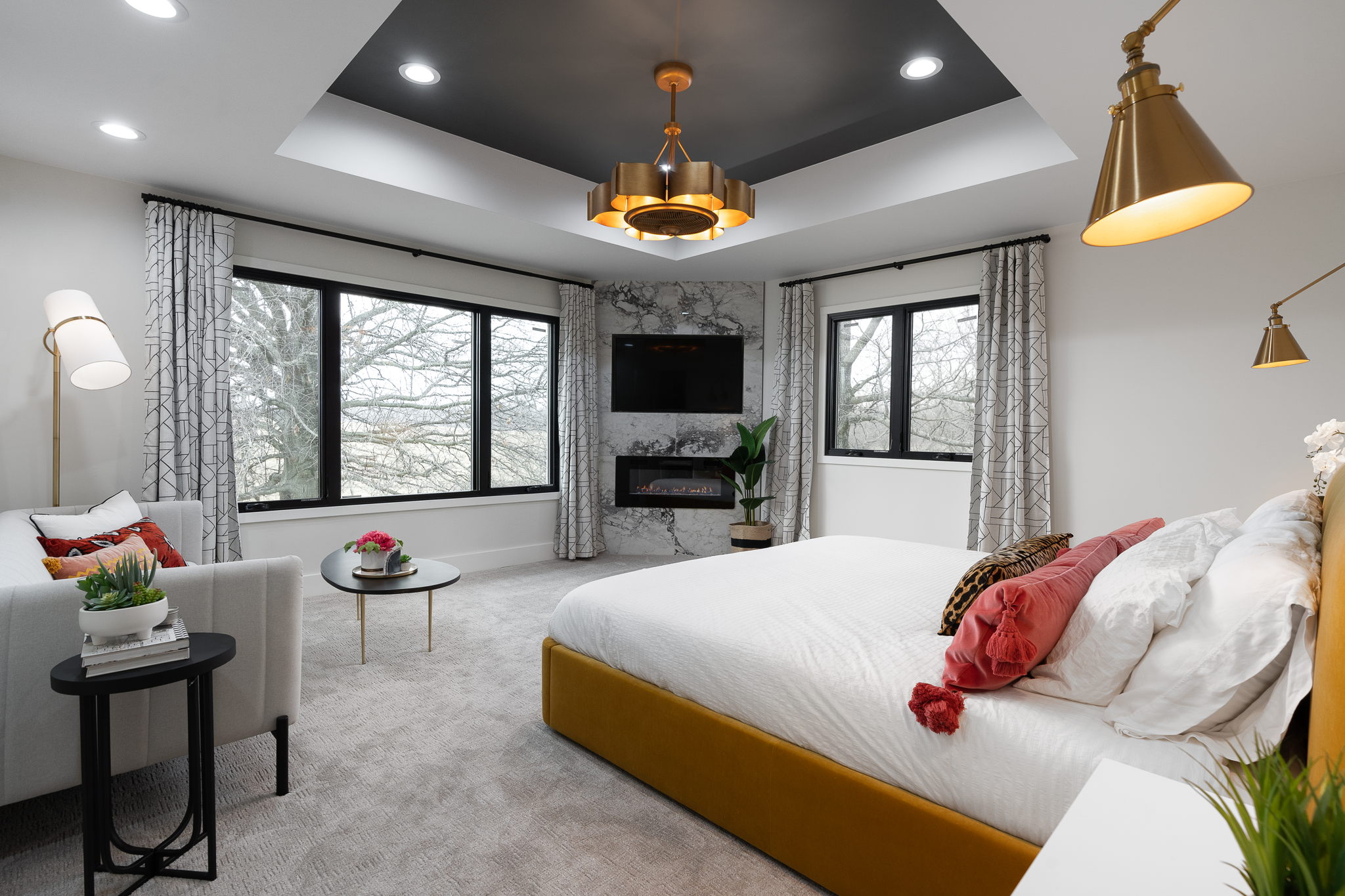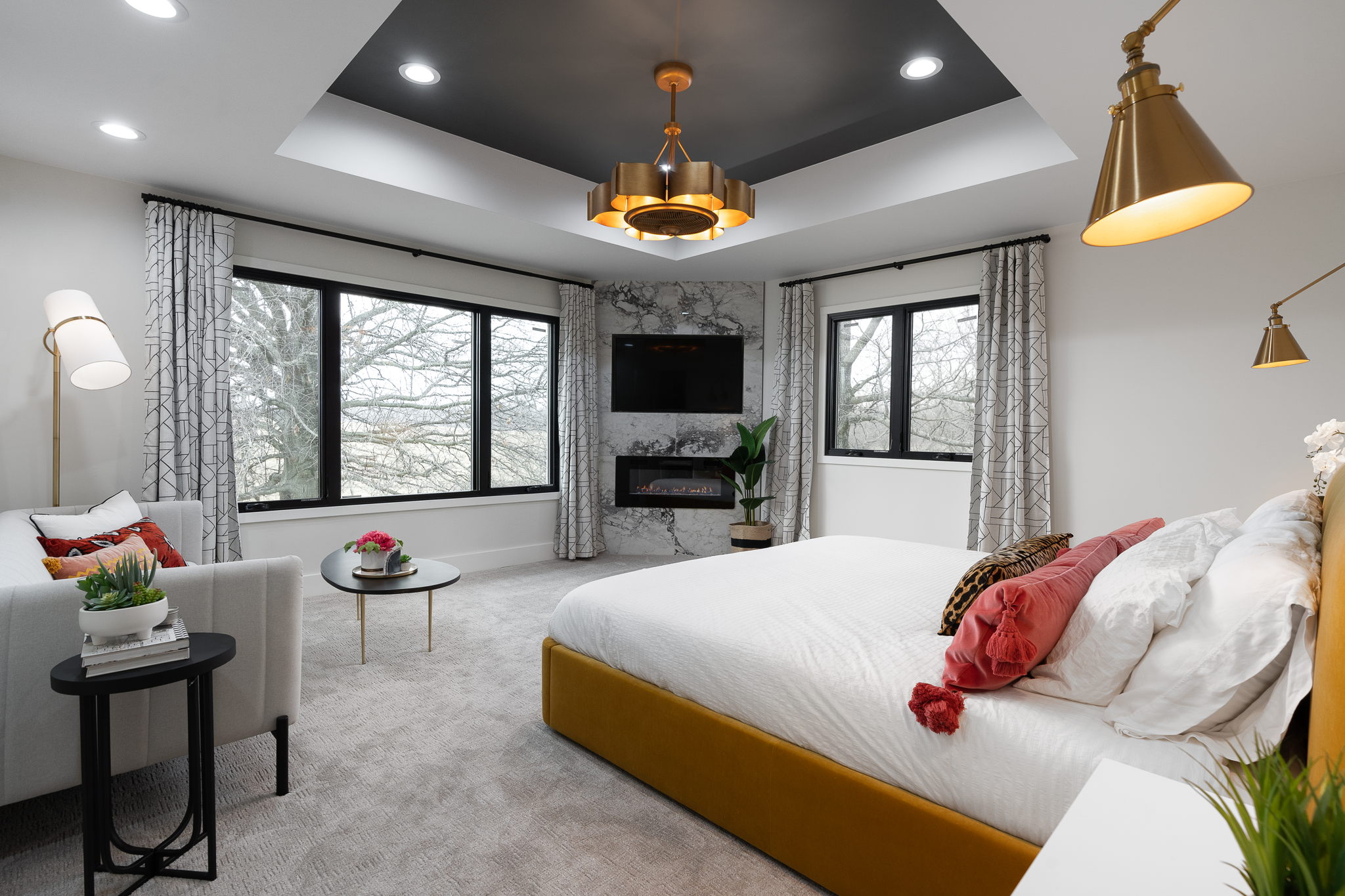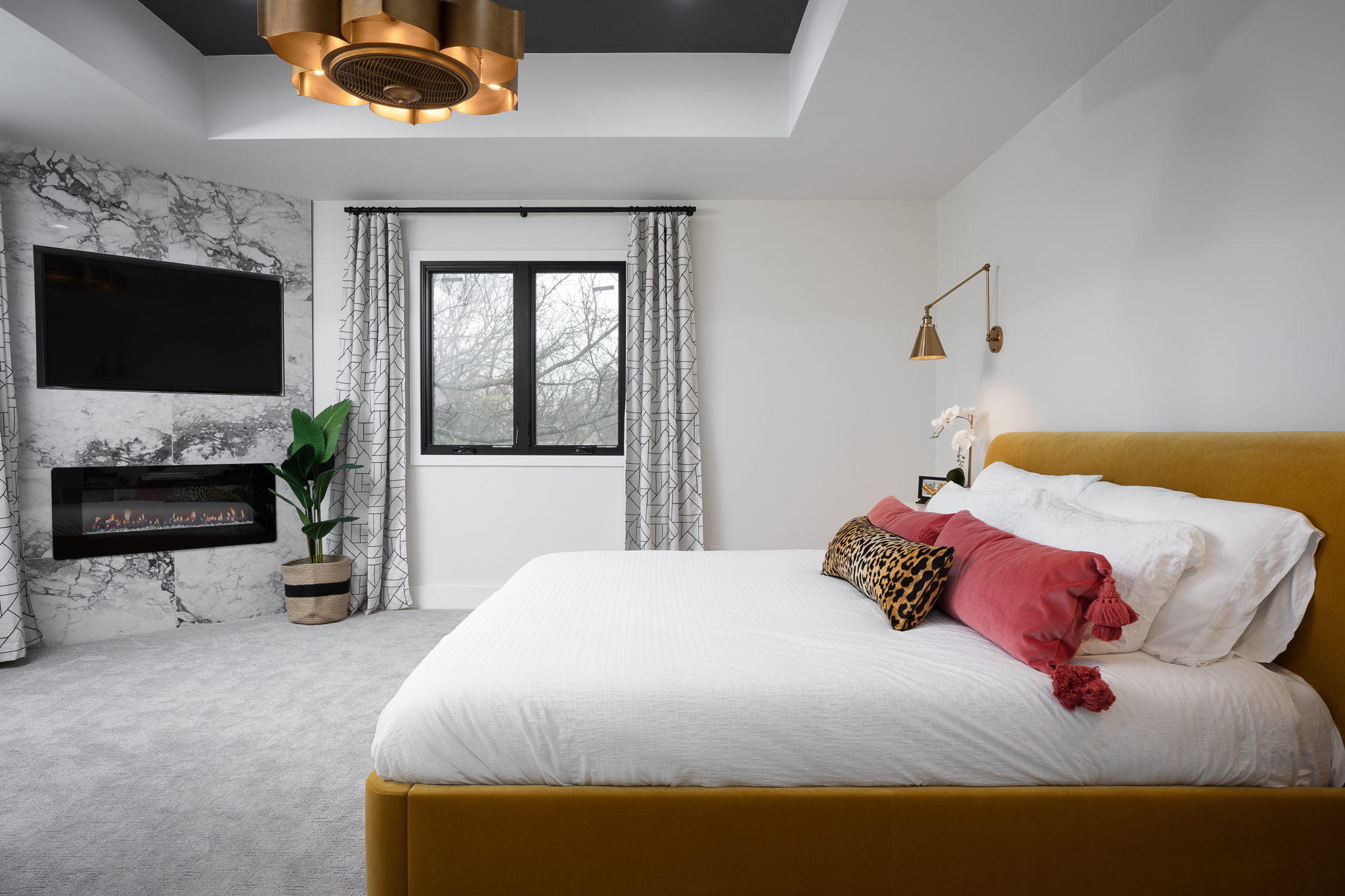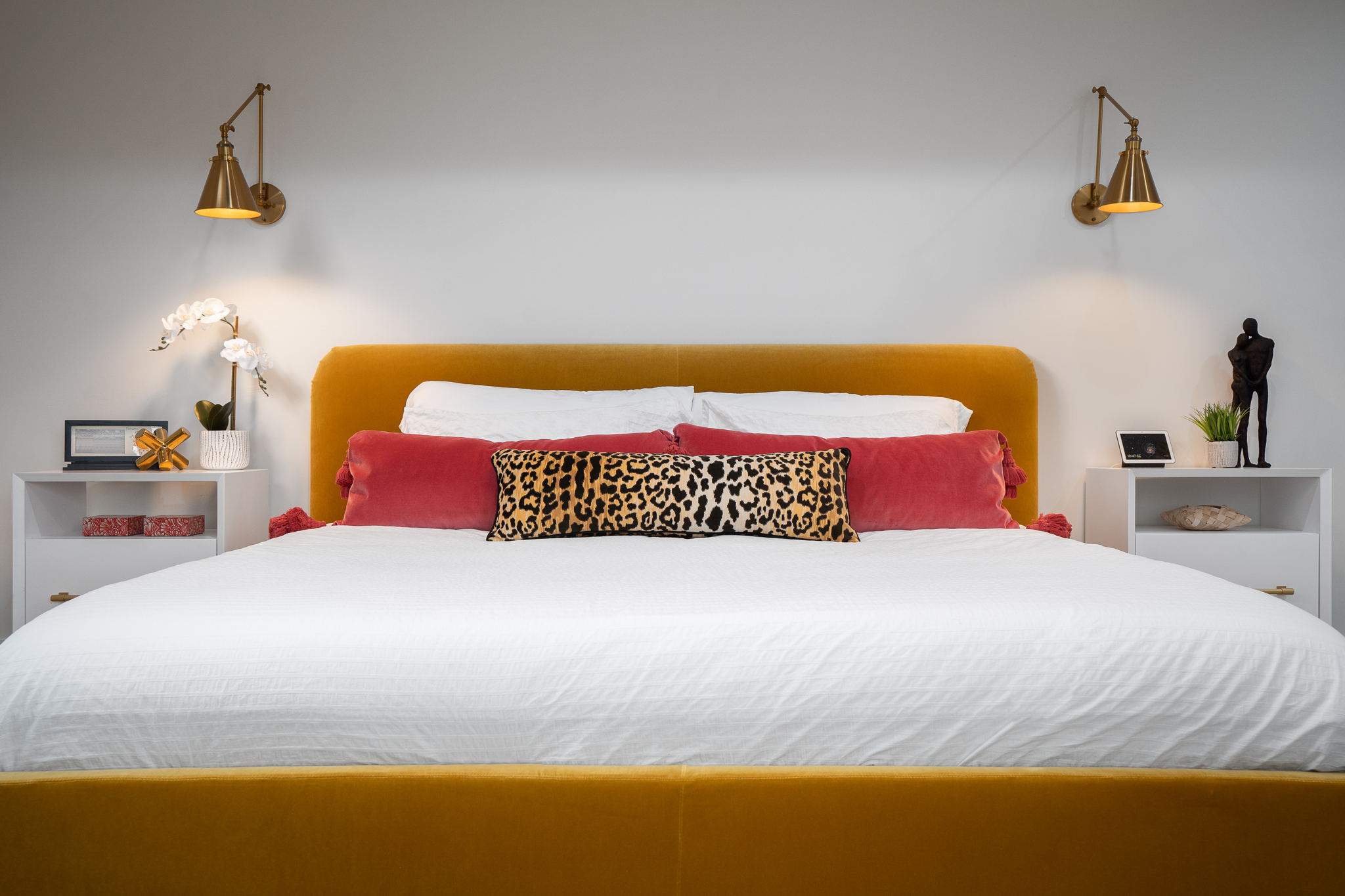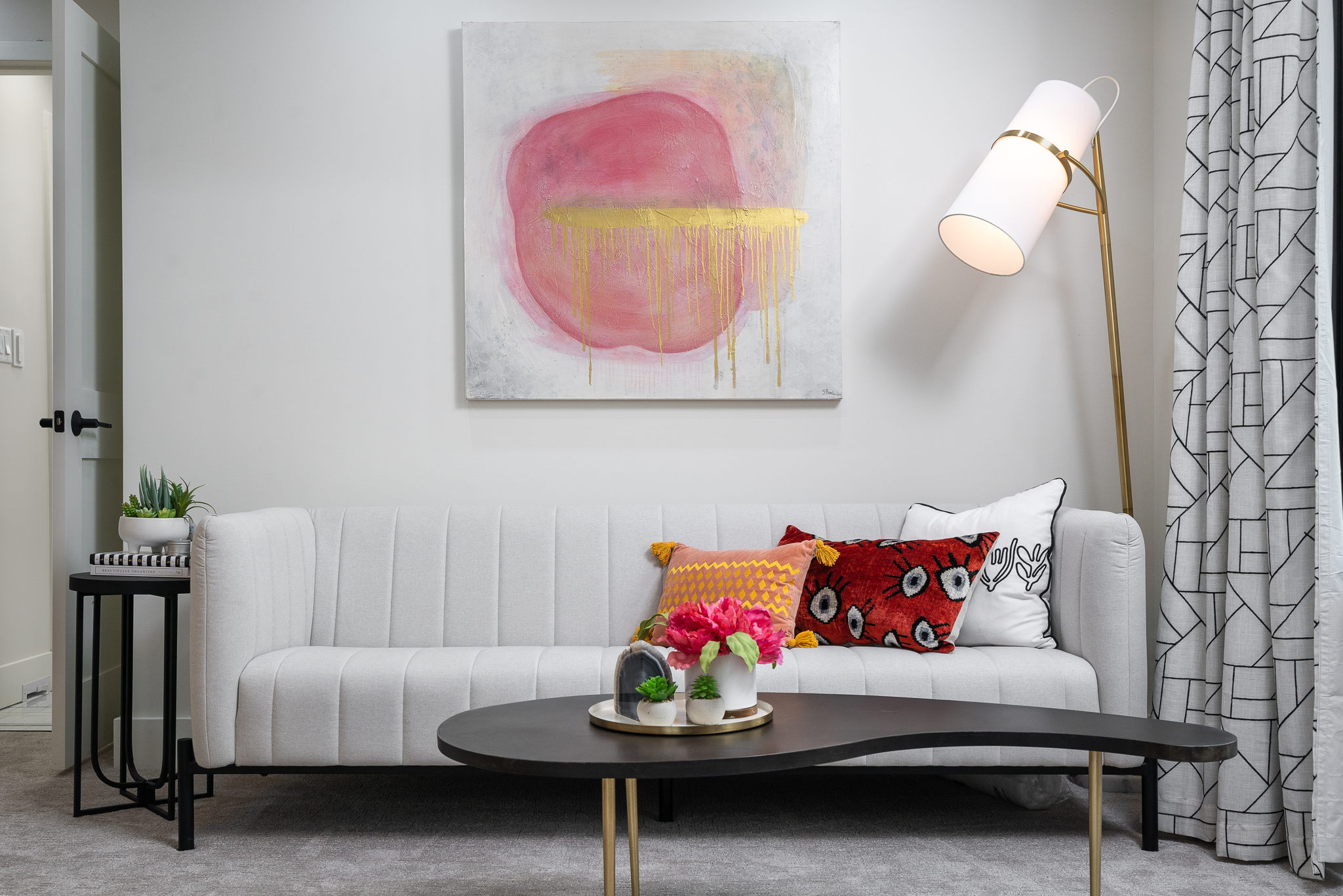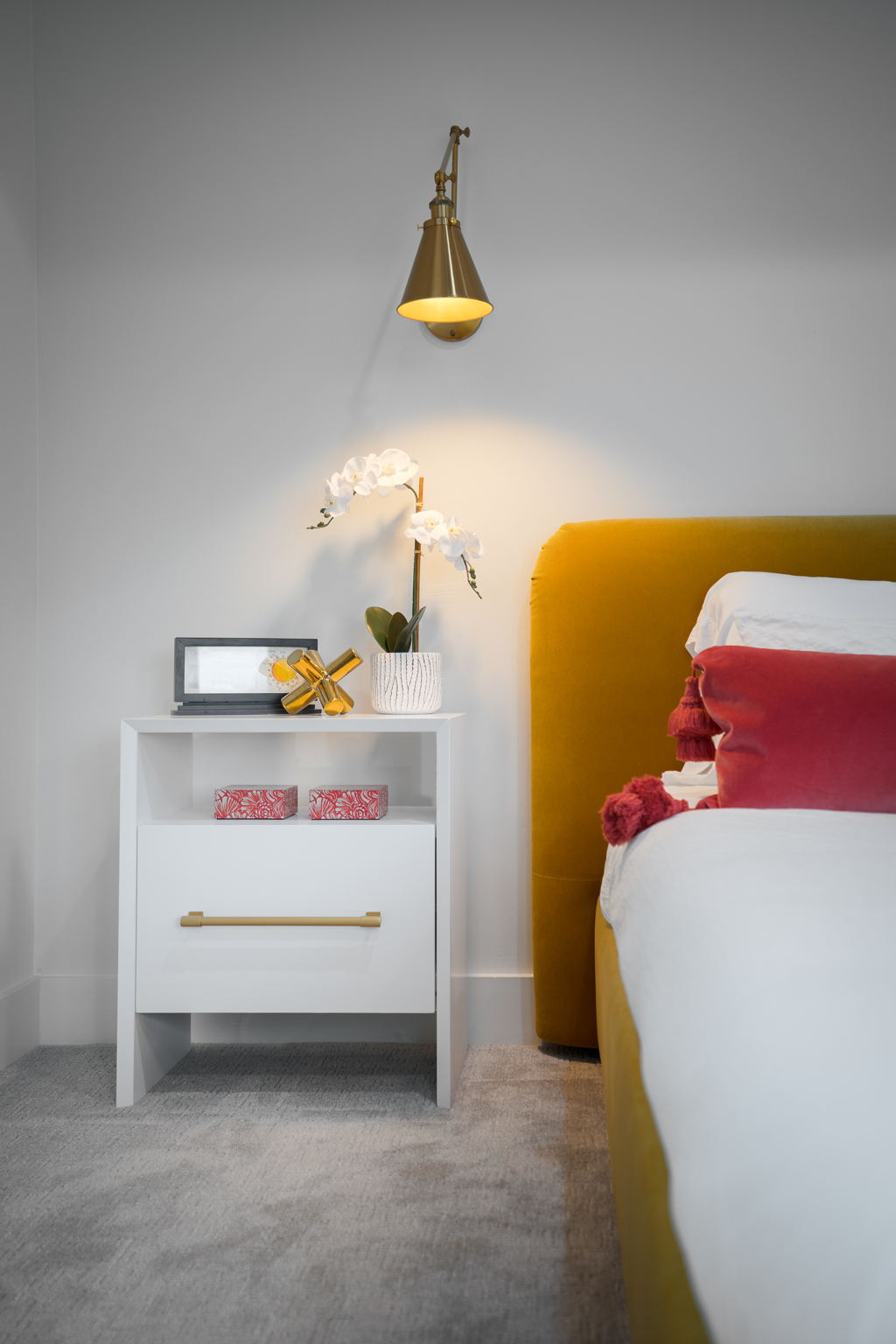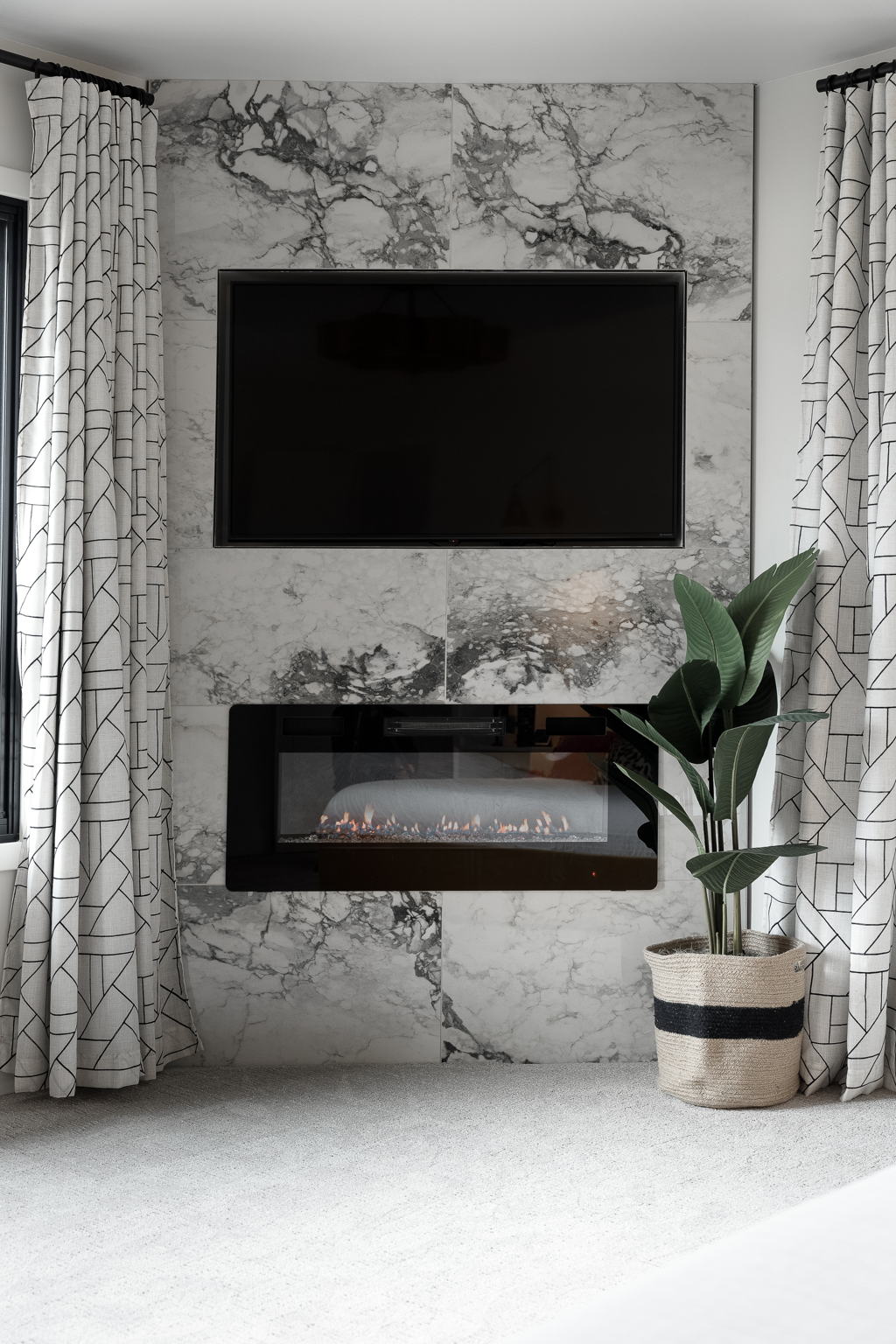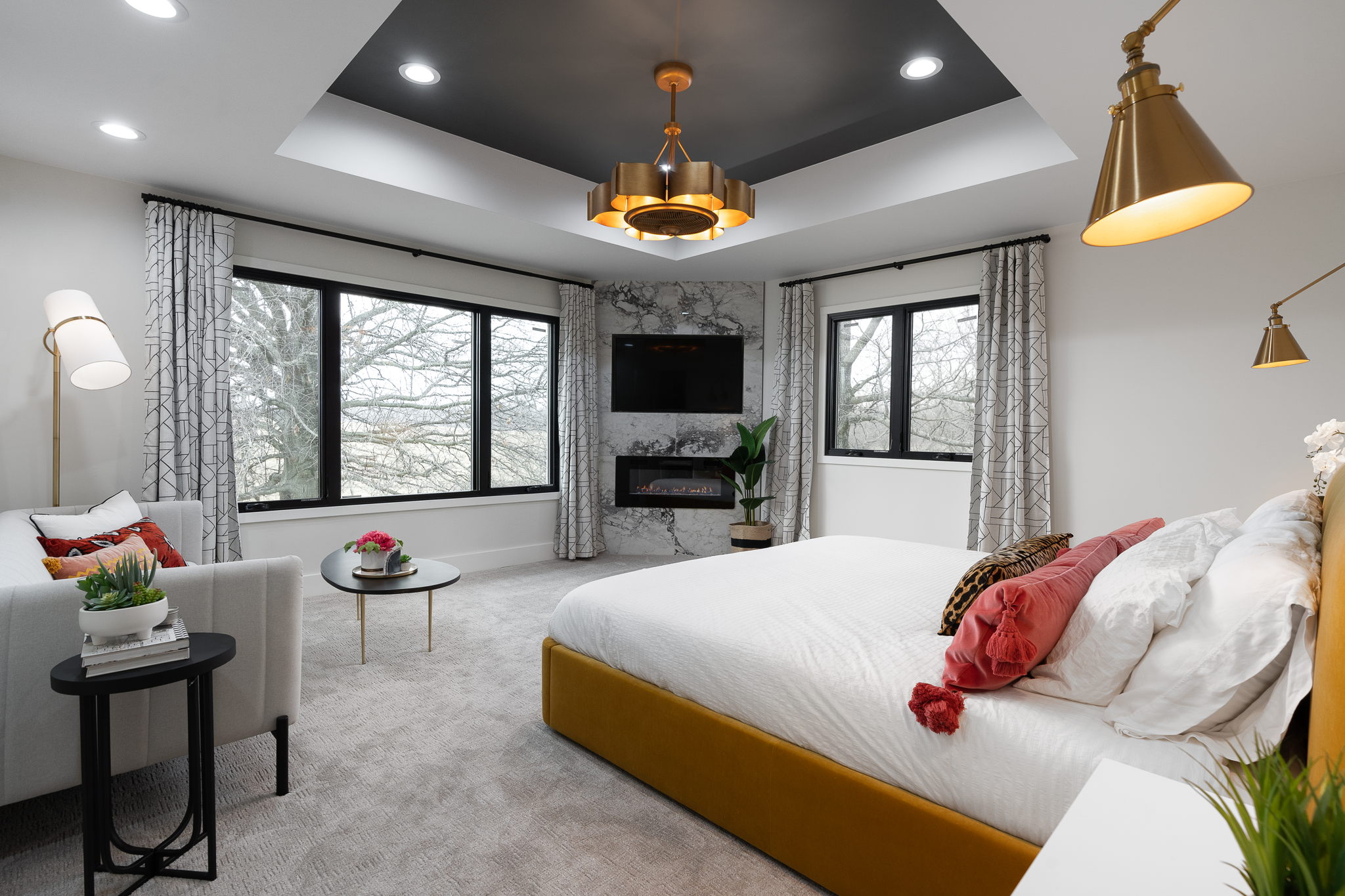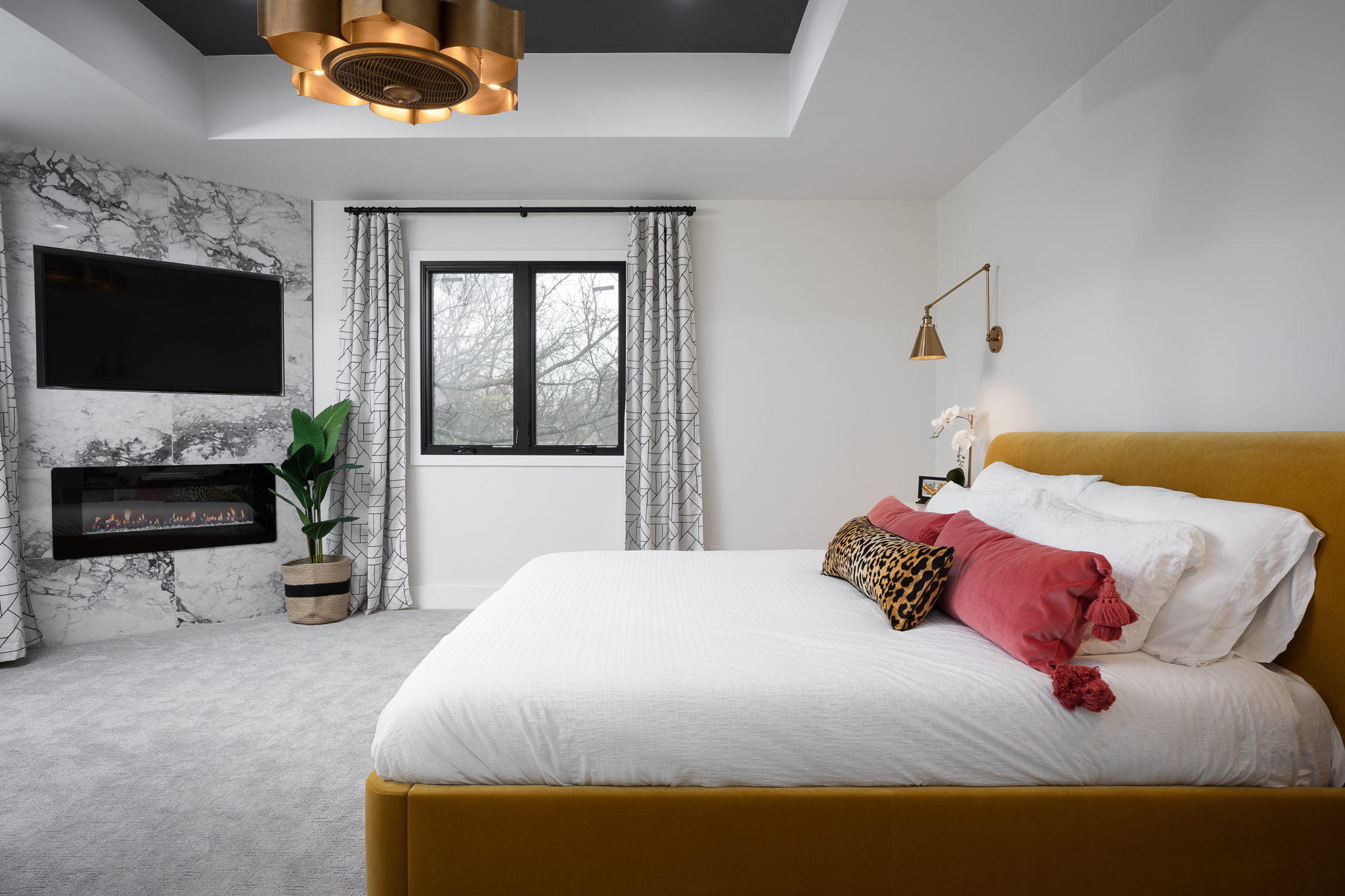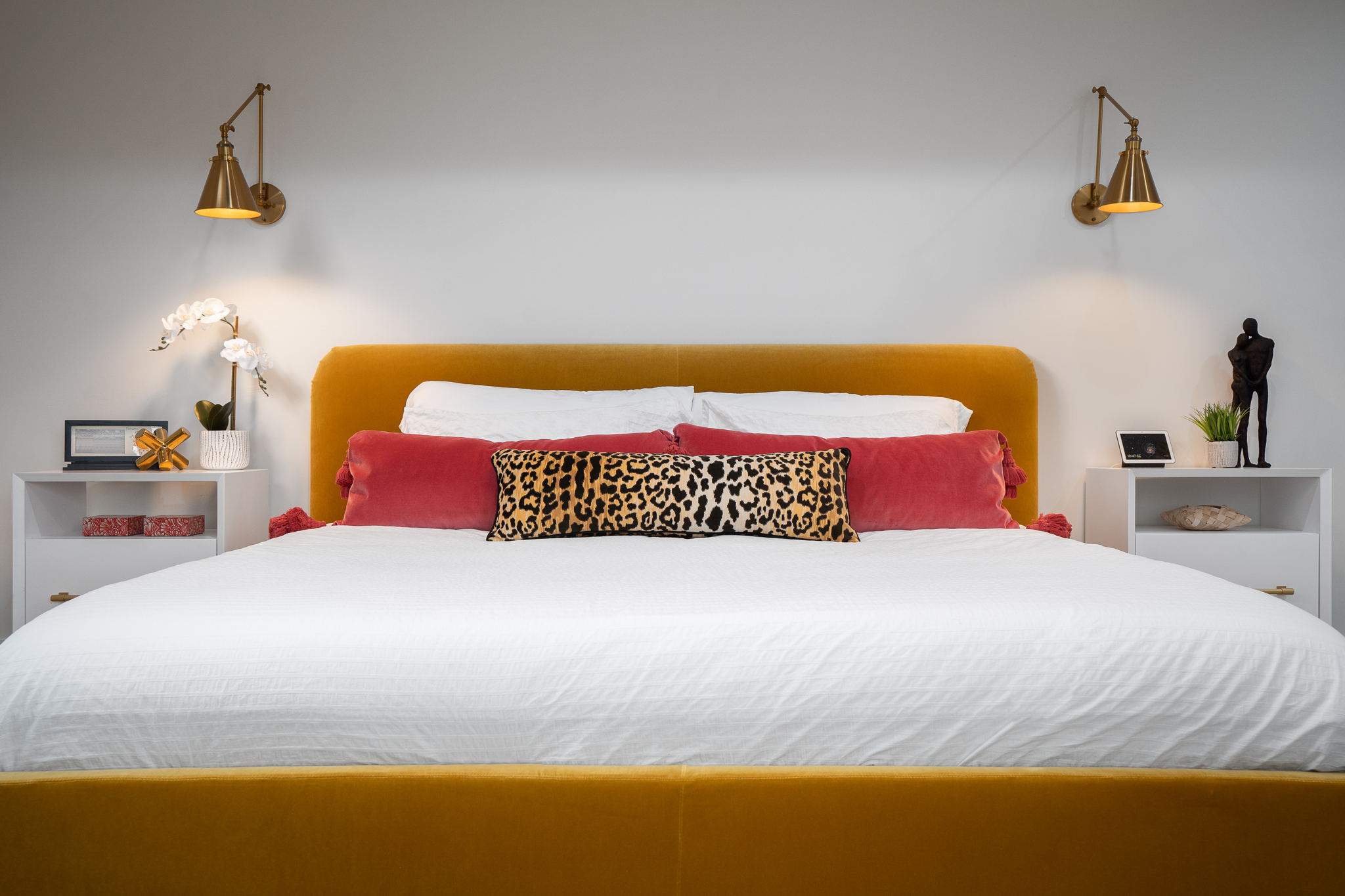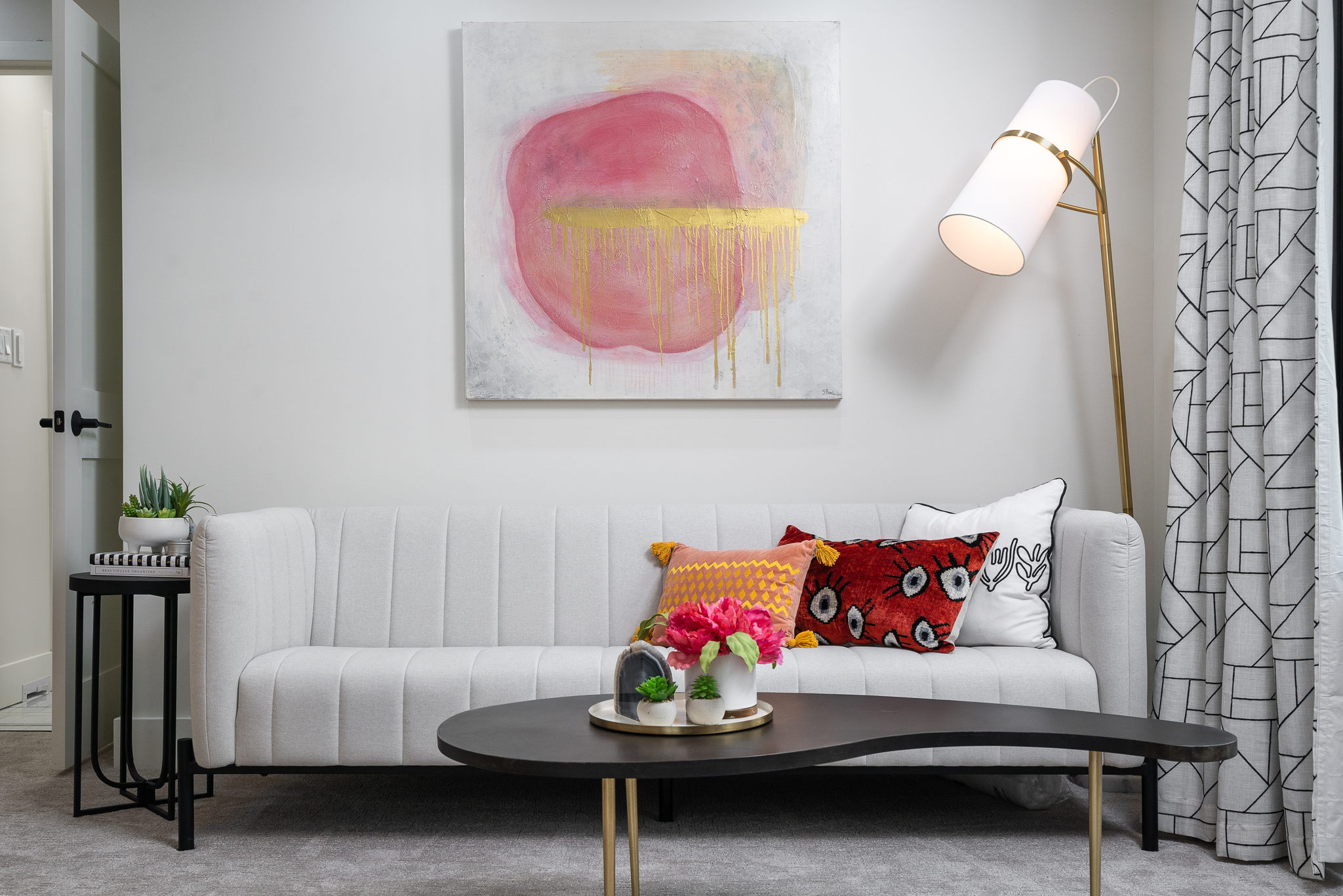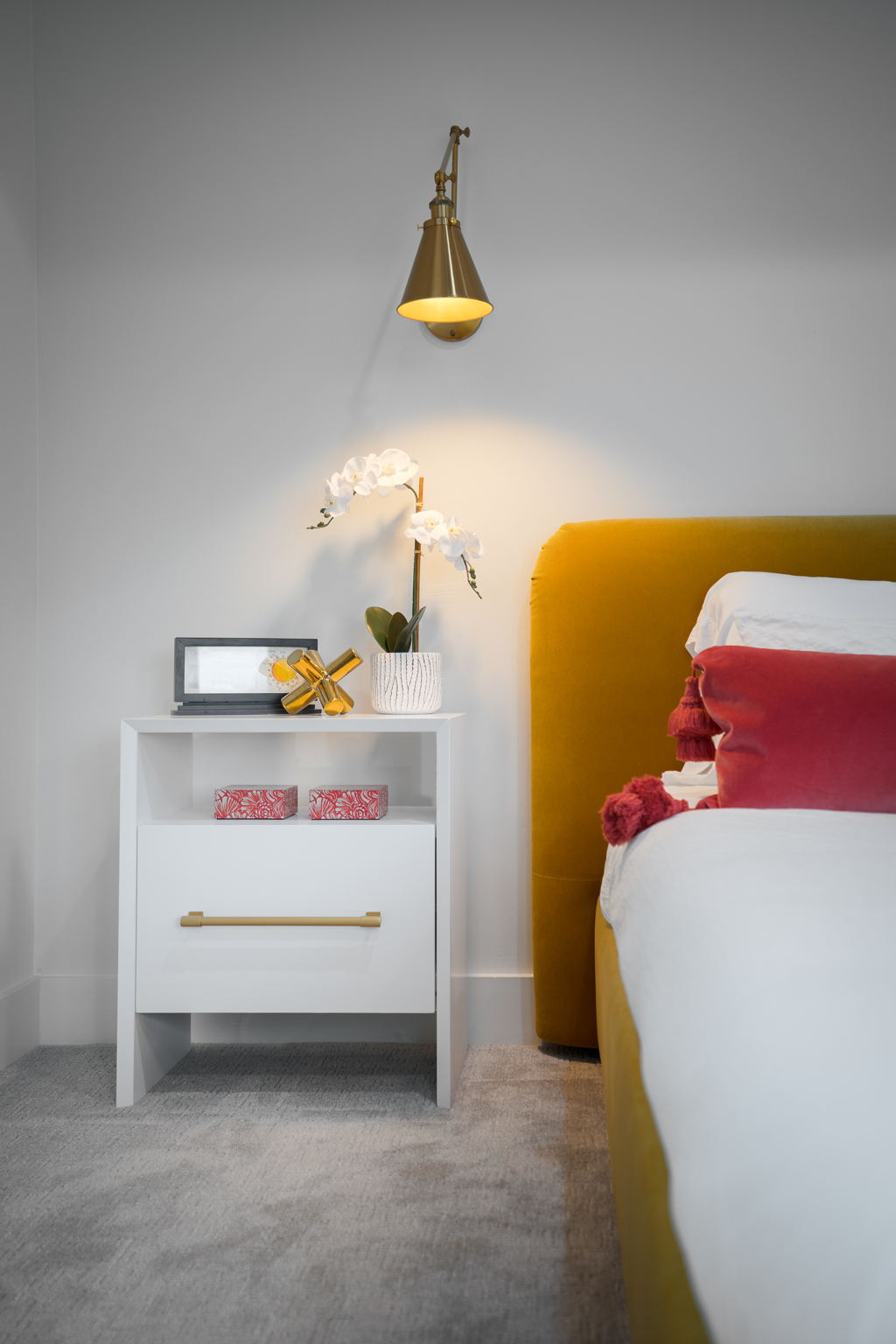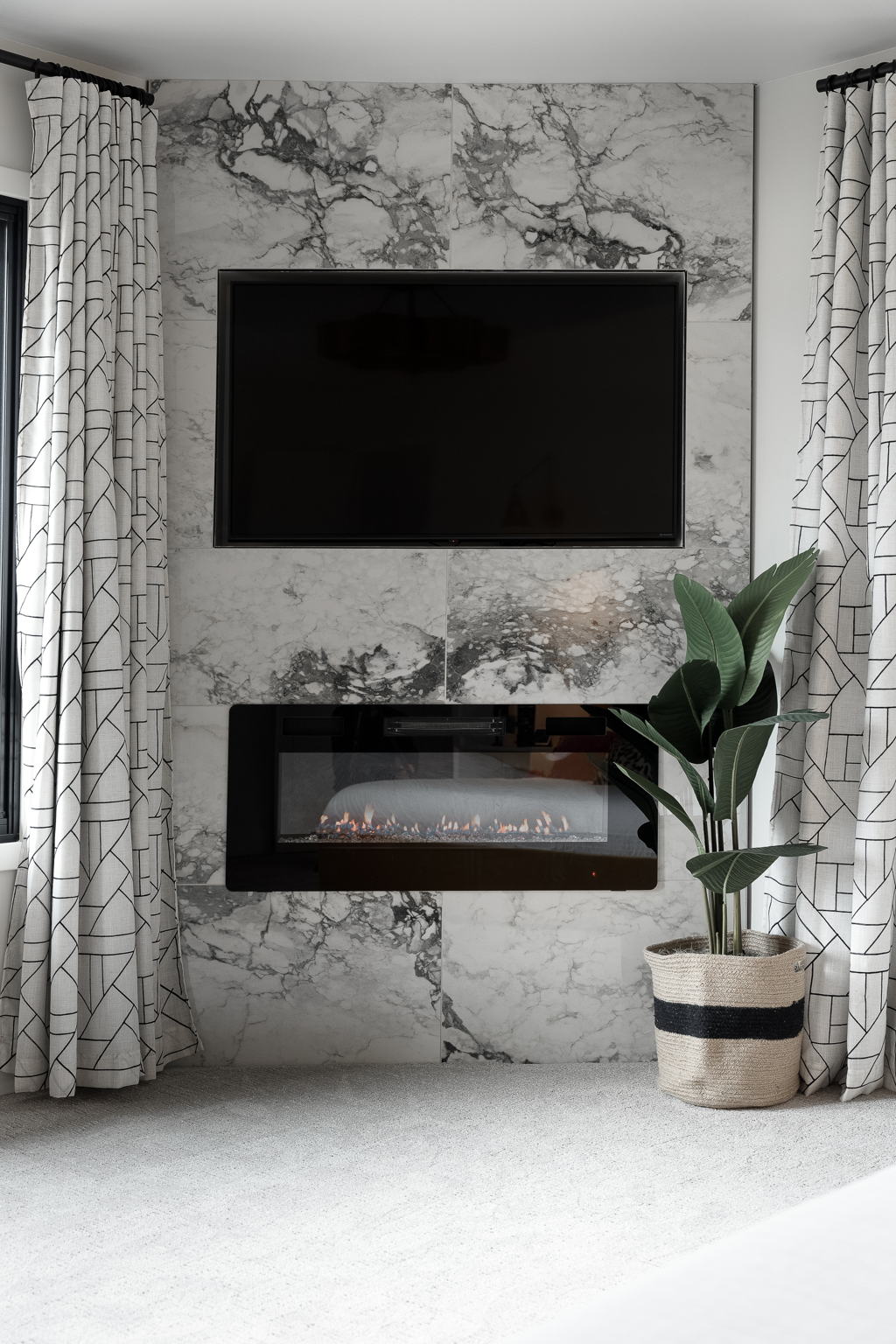 DESIGNER: Fernanda Edwards
This primary suite needed some major attention. The words that the client used to describe it were "outdated" and "dark."  This bedroom was a good size but lacked appropriate wall space for the placement of the bed, making the furniture arrangement awkward and wasteful. The goals for the space were to create a furniture placement plan that made sense, add a seating/lounge area where this couple can relax away from their young children, plus make it bright, light, modern and a little fun! 
We started by reconfiguring a closet to create a continuous wall that would be the new place for the bed. Next, we increased the size of the window that the bed faces, maximizing the view. The new bed is a fun yellow velvet that sits in between two brushed brass sconces and nightstands, sprinkled with colorful custom pillows. The plan was to use a soothing color scheme with pops of bold colors. 
The opposite corner felt like a very appropriate place to create a sleek marble-look statement fireplace that adds character and mood to this master. To increase the spacious feel in this room, we raised part of the ceiling and painted it in a rich charcoal color that contrasts beautifully with the brushed warm brass "fandelier" (yes, it's a fan hidden within a chandelier). To finish off, the seating area is simple but impactful. A modern muted colored low-profile sofa is filled with assorted Turkish Ikat pillows that play with the colors of the oversized contemporary art piece that sits above the couch. The funky shaped metal coffee table is just another twist that makes this master bedroom so fun, cozy and special.