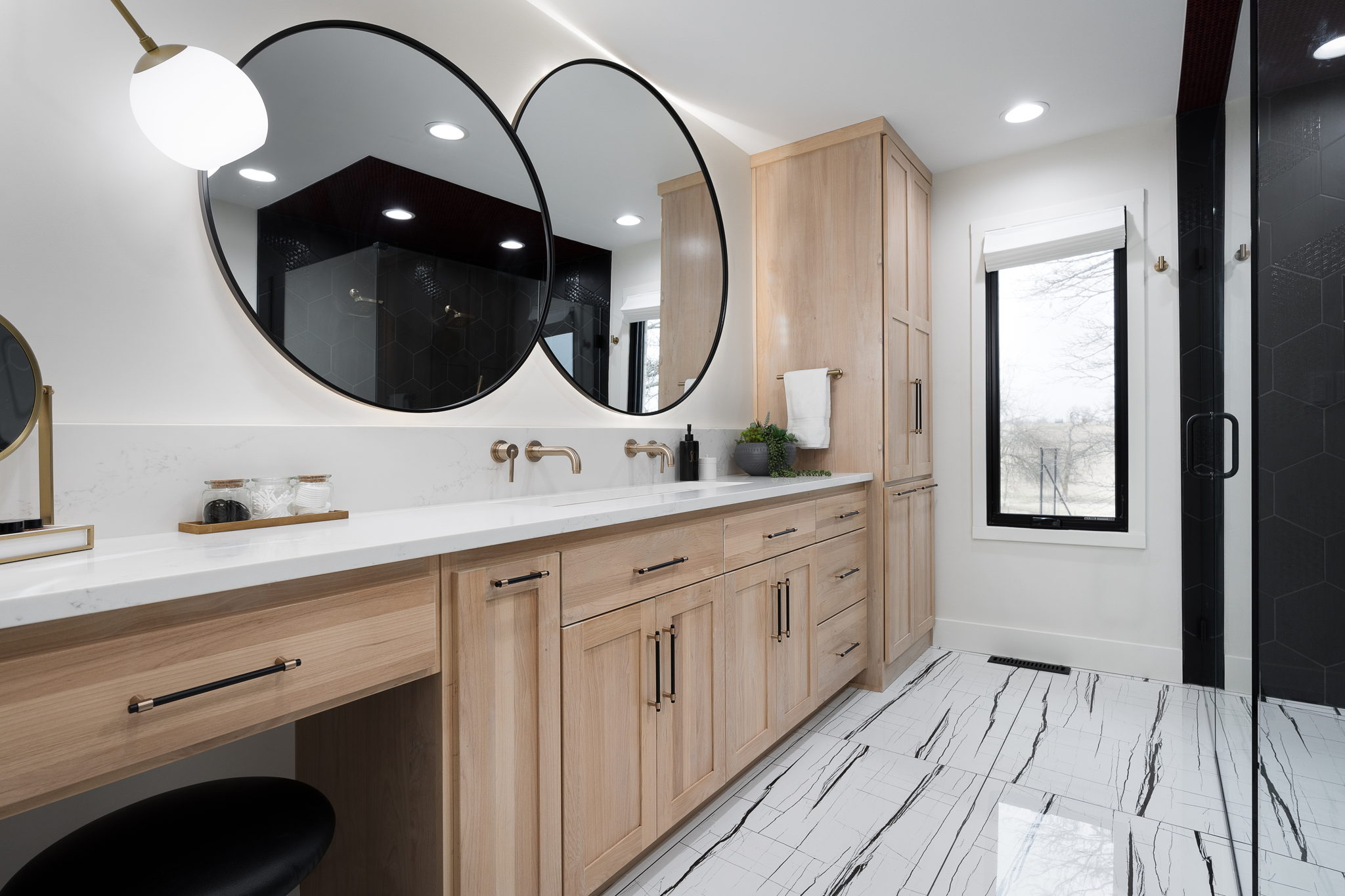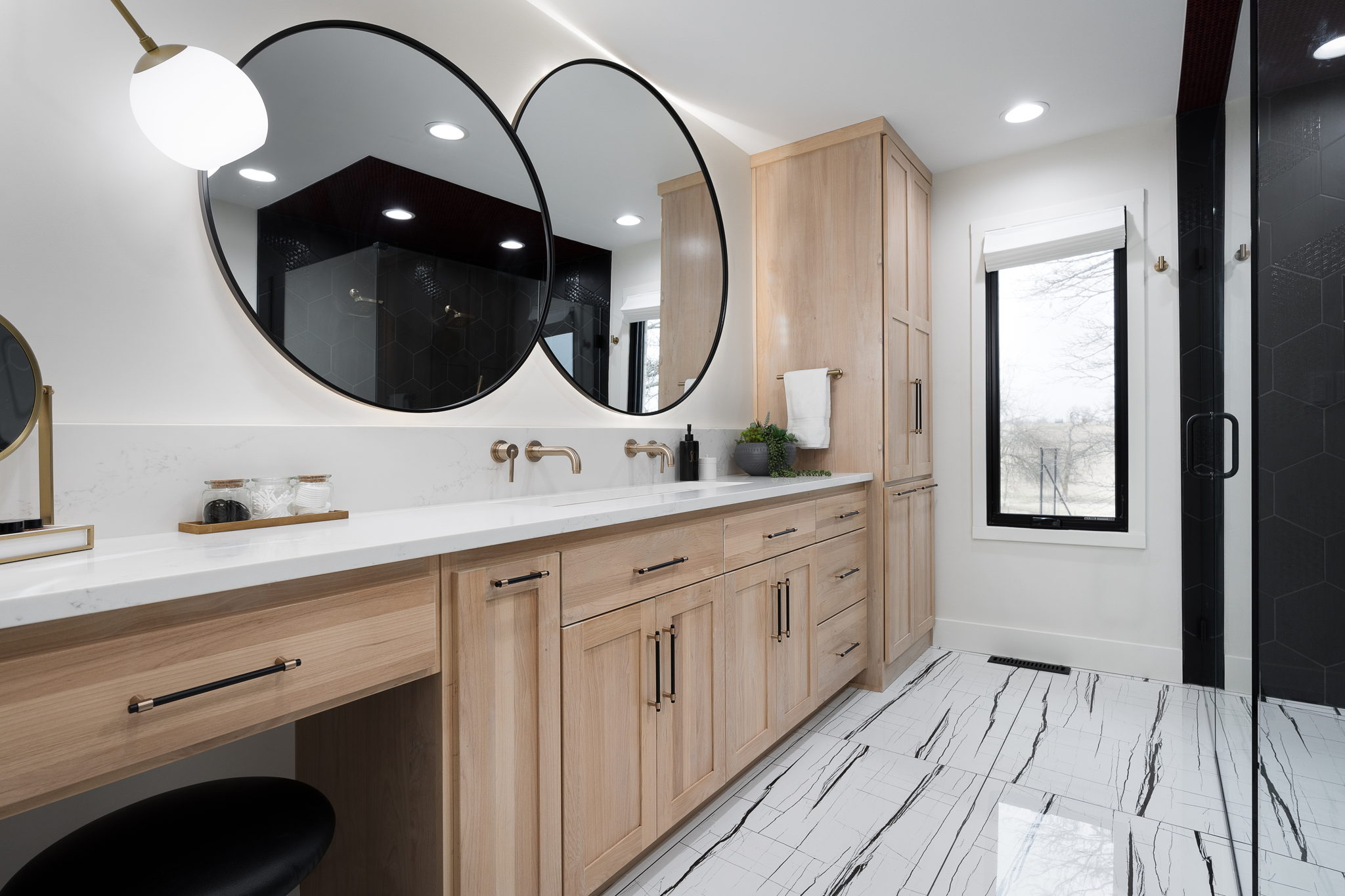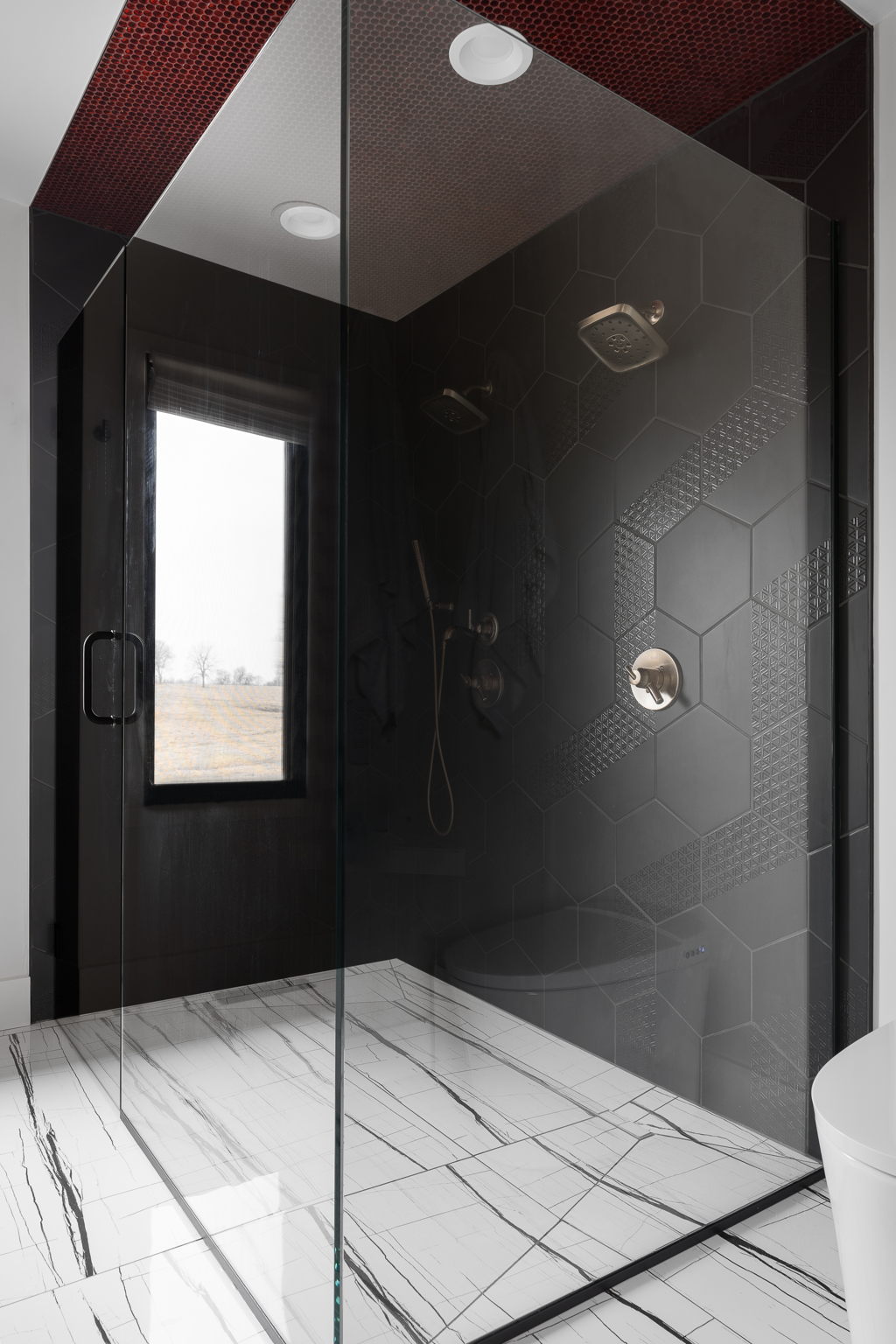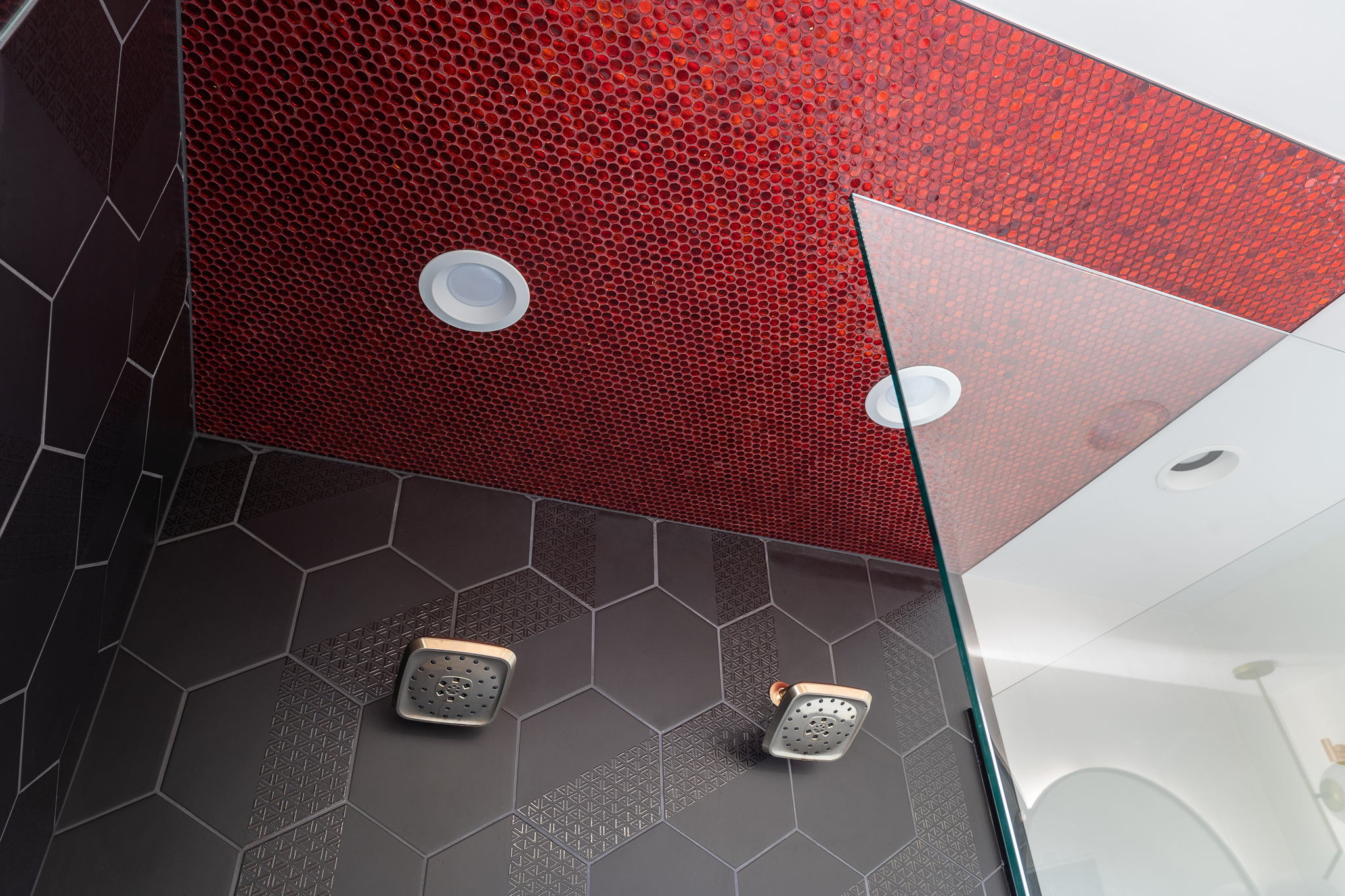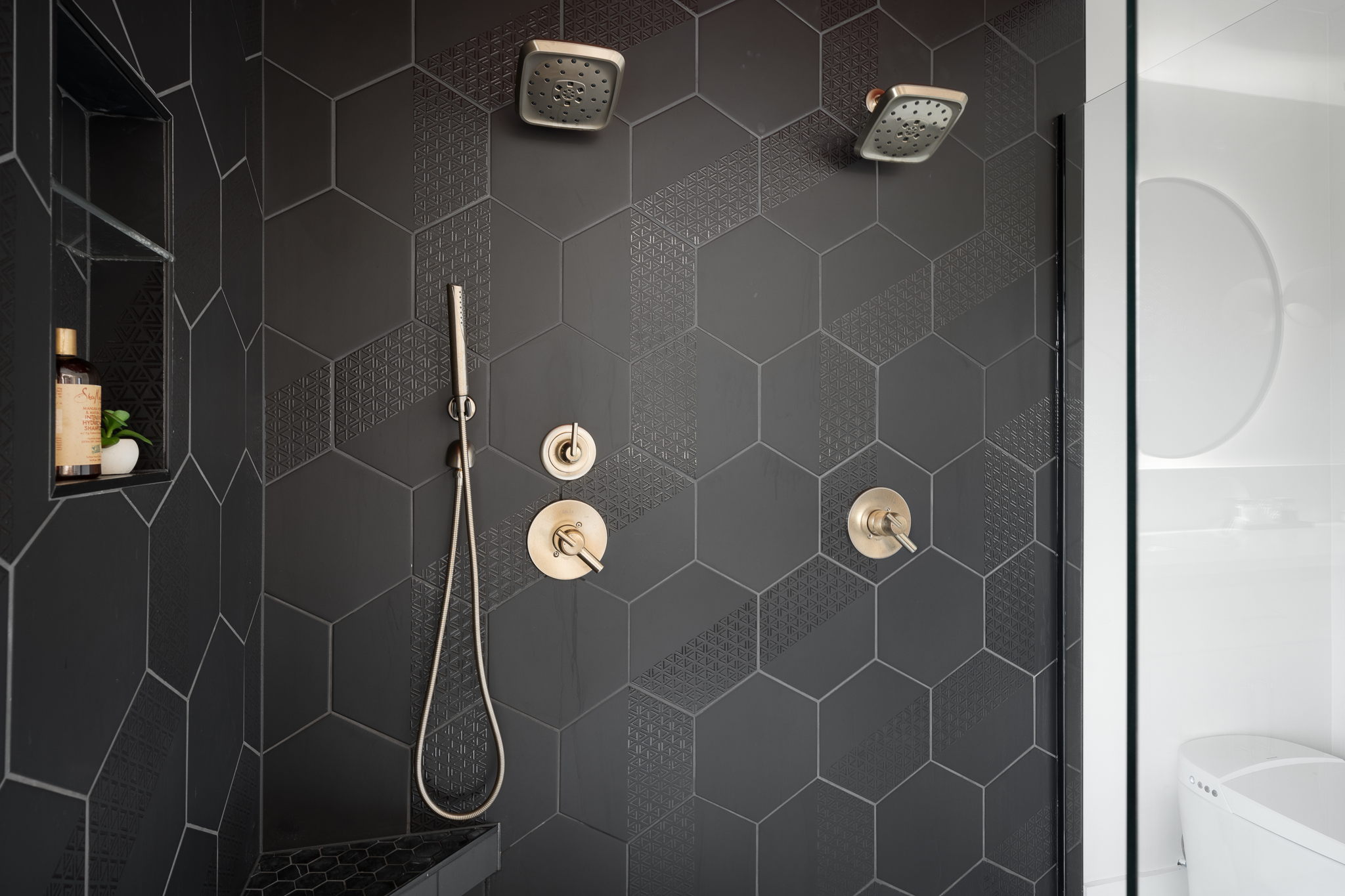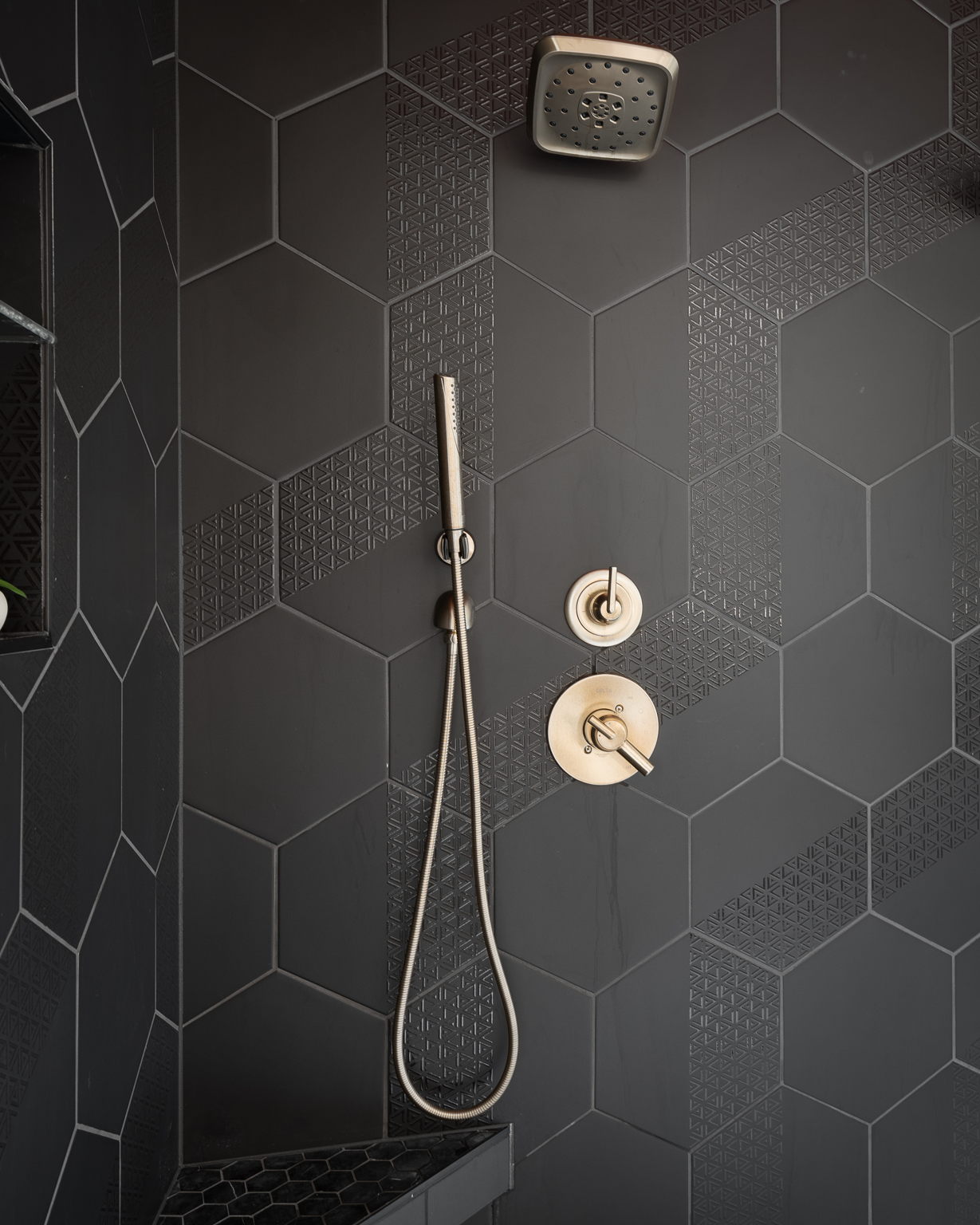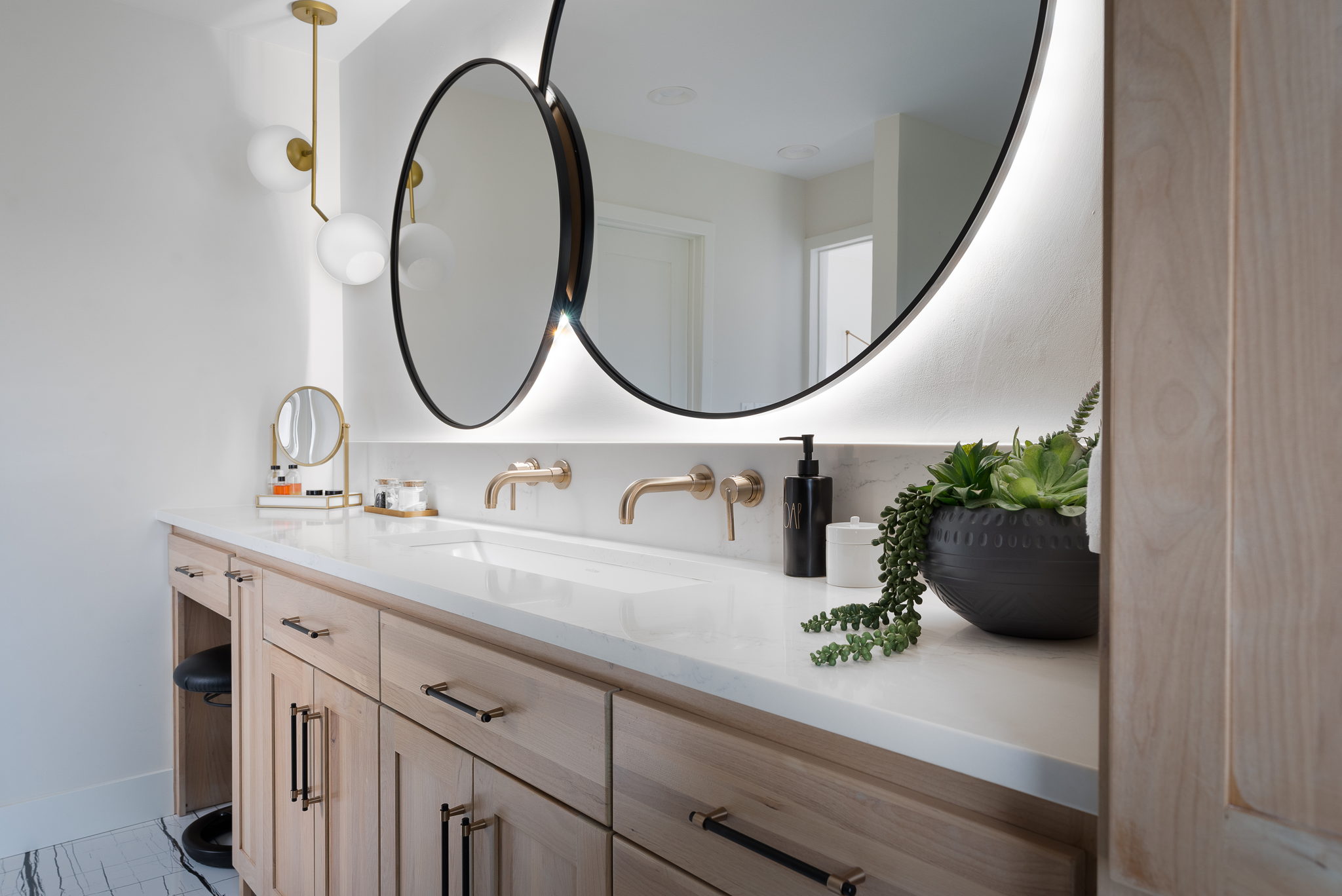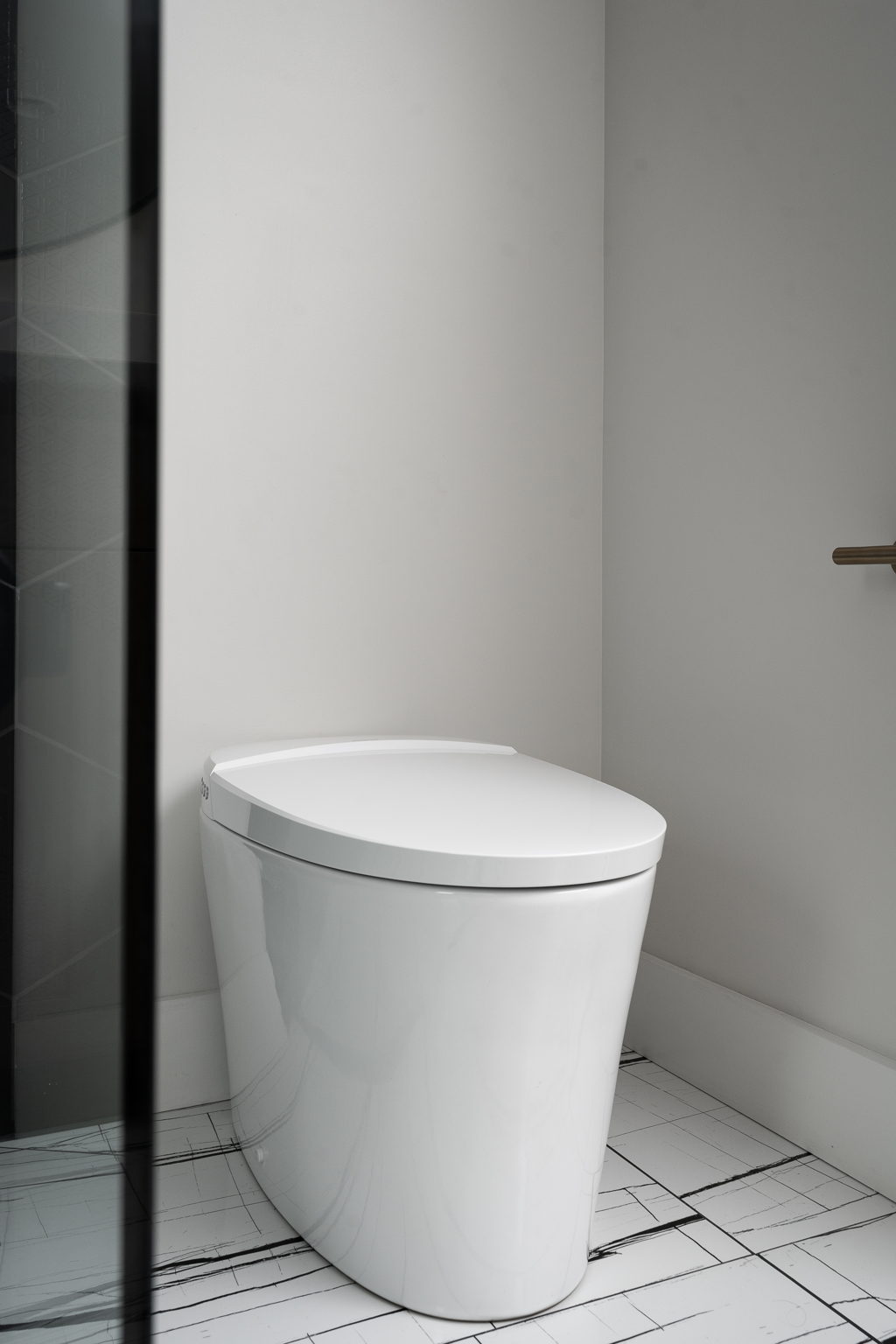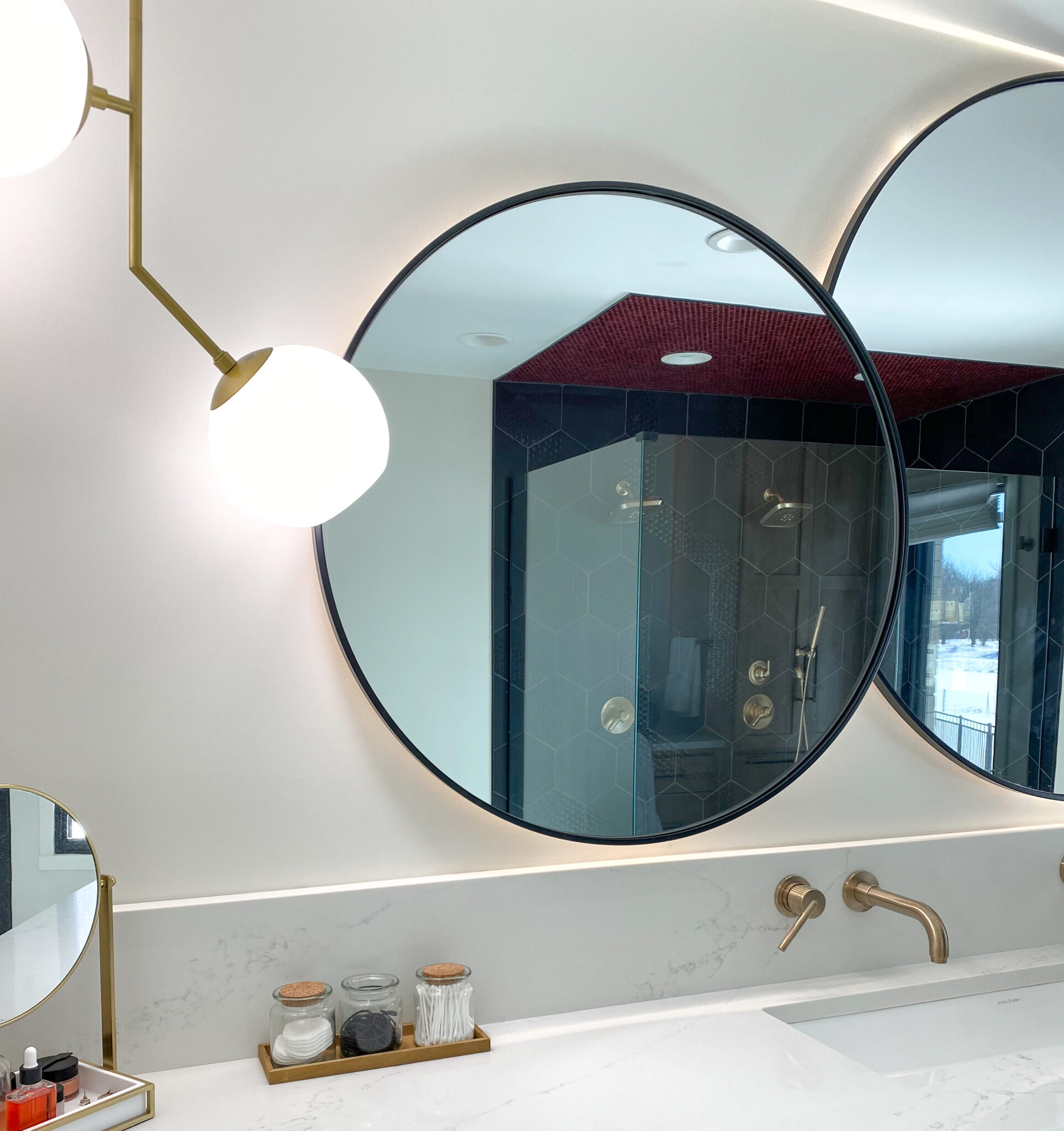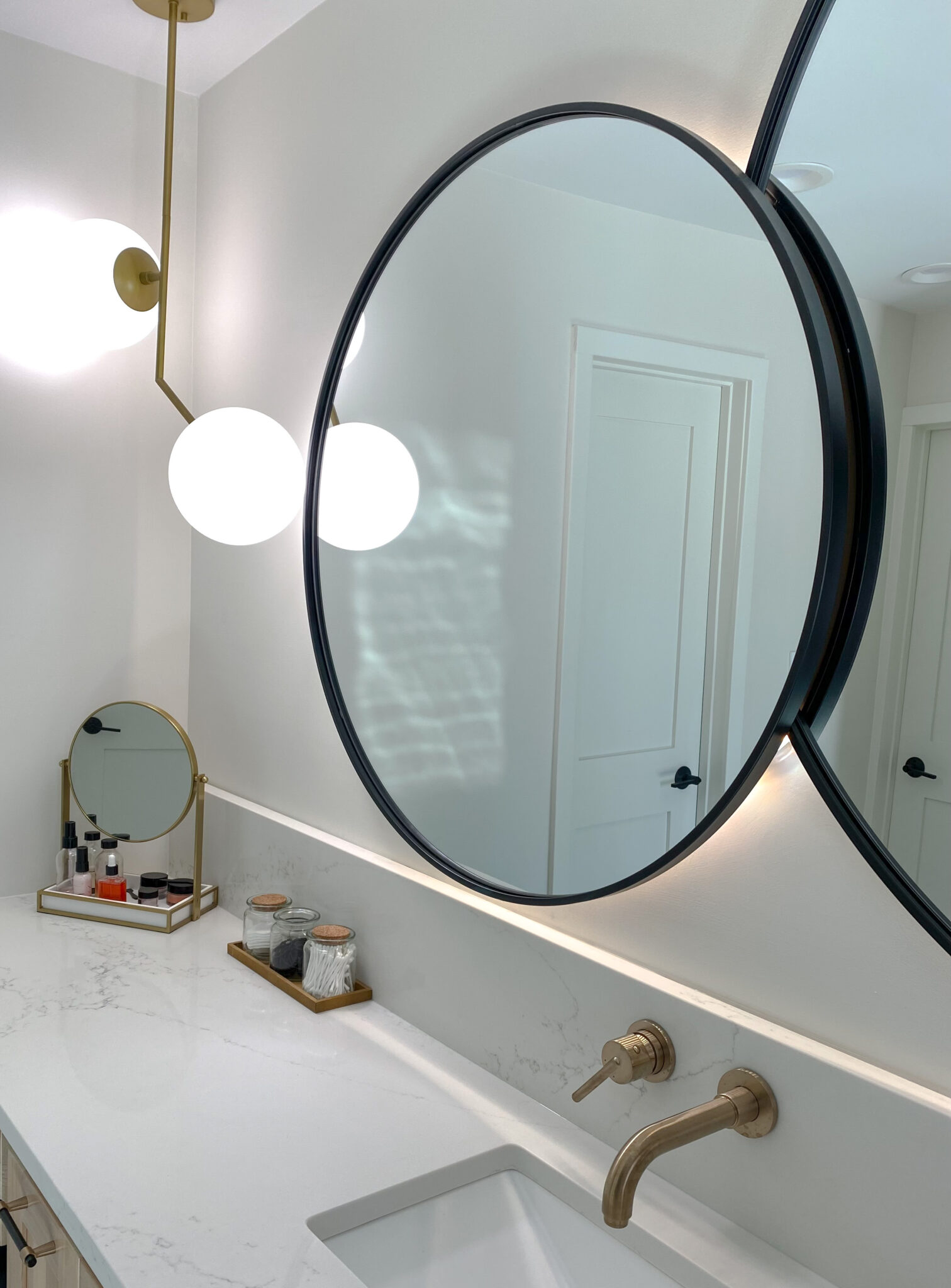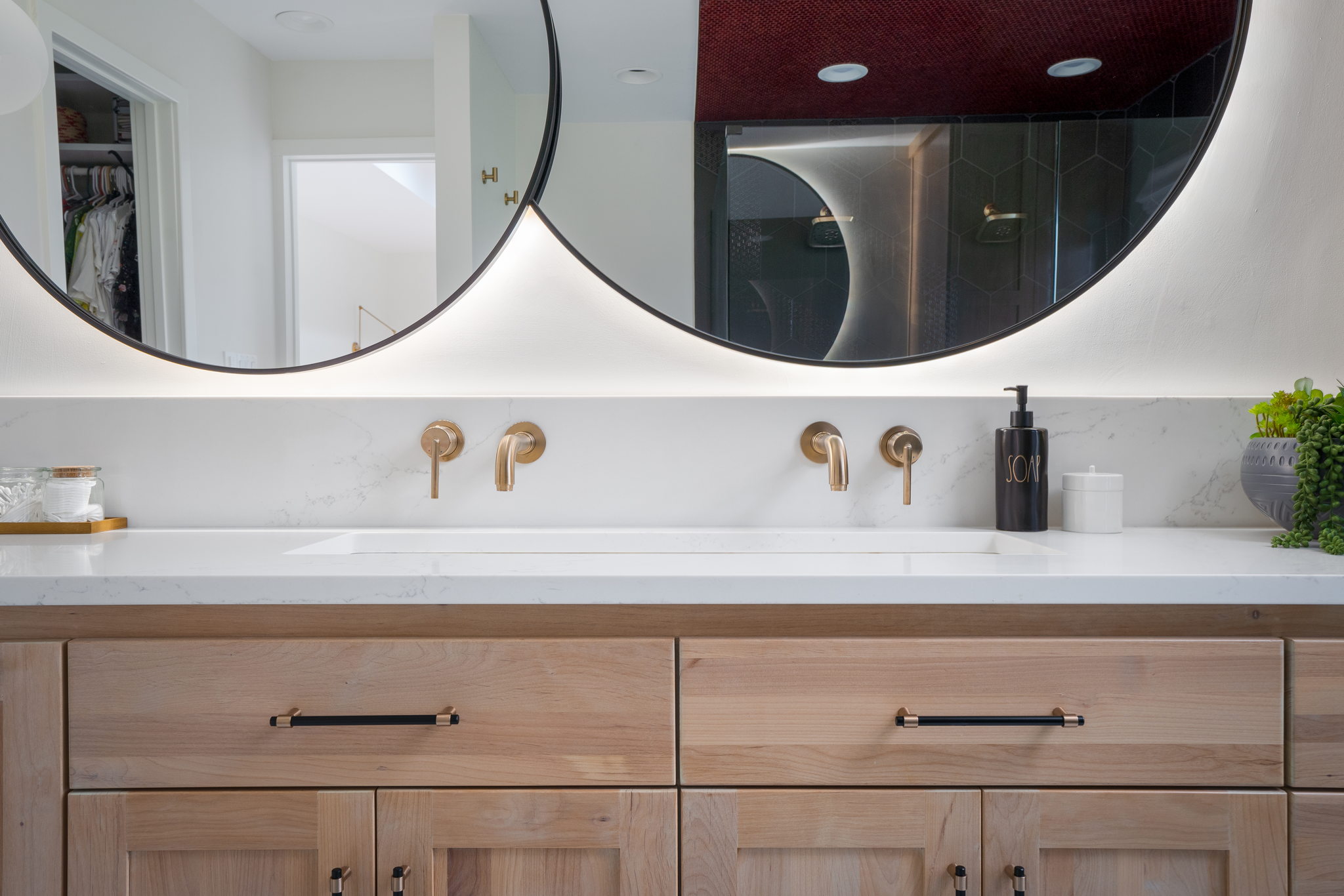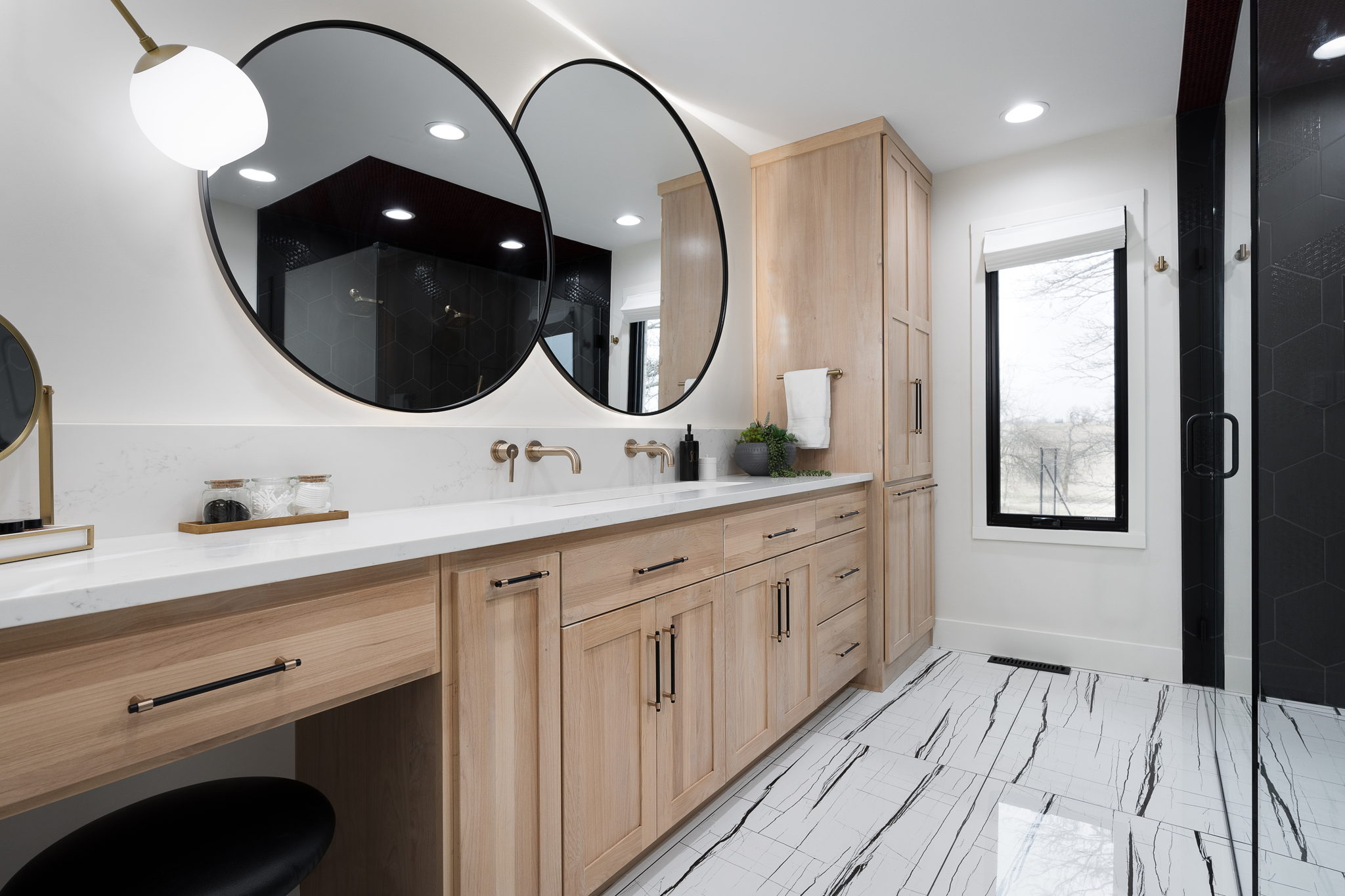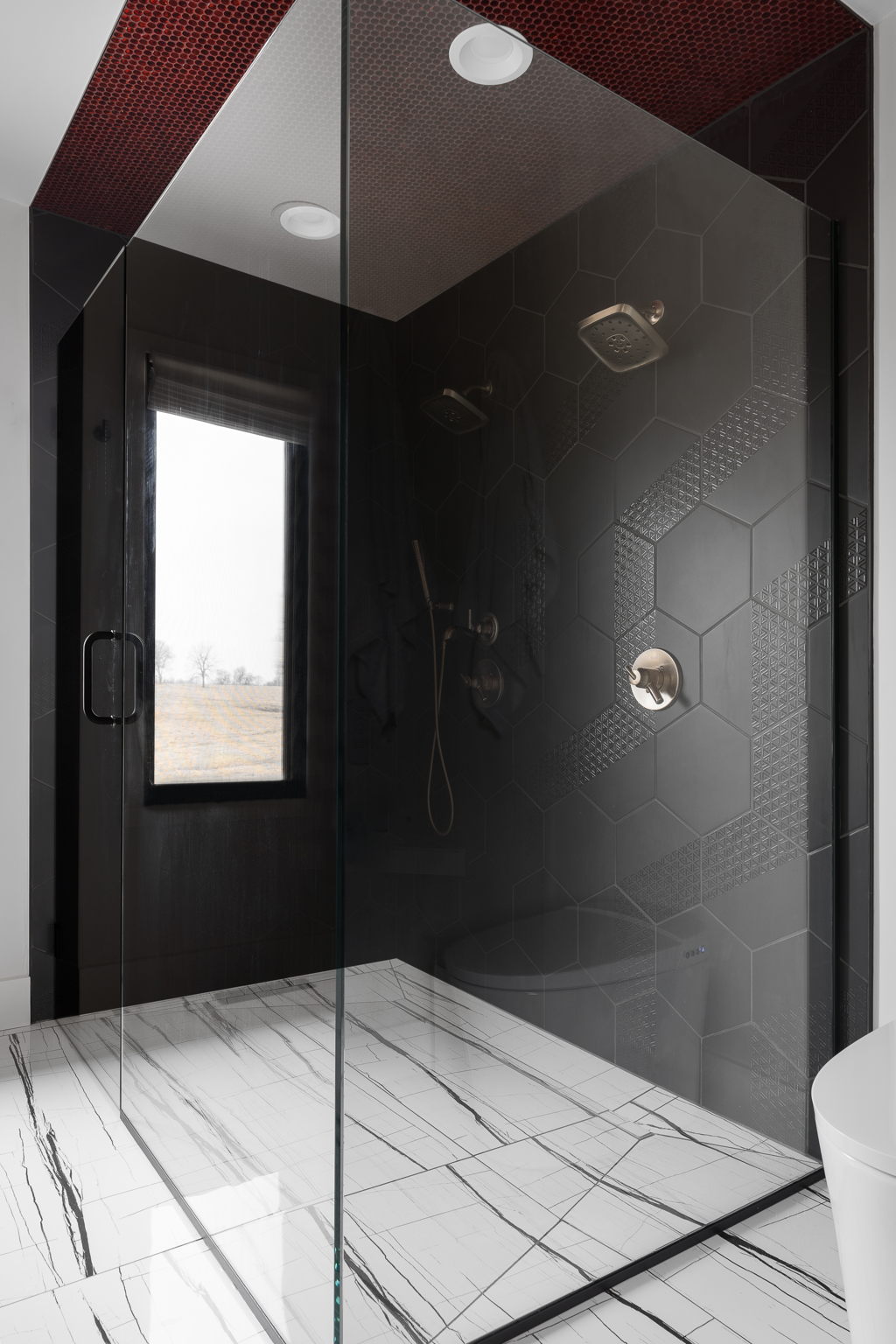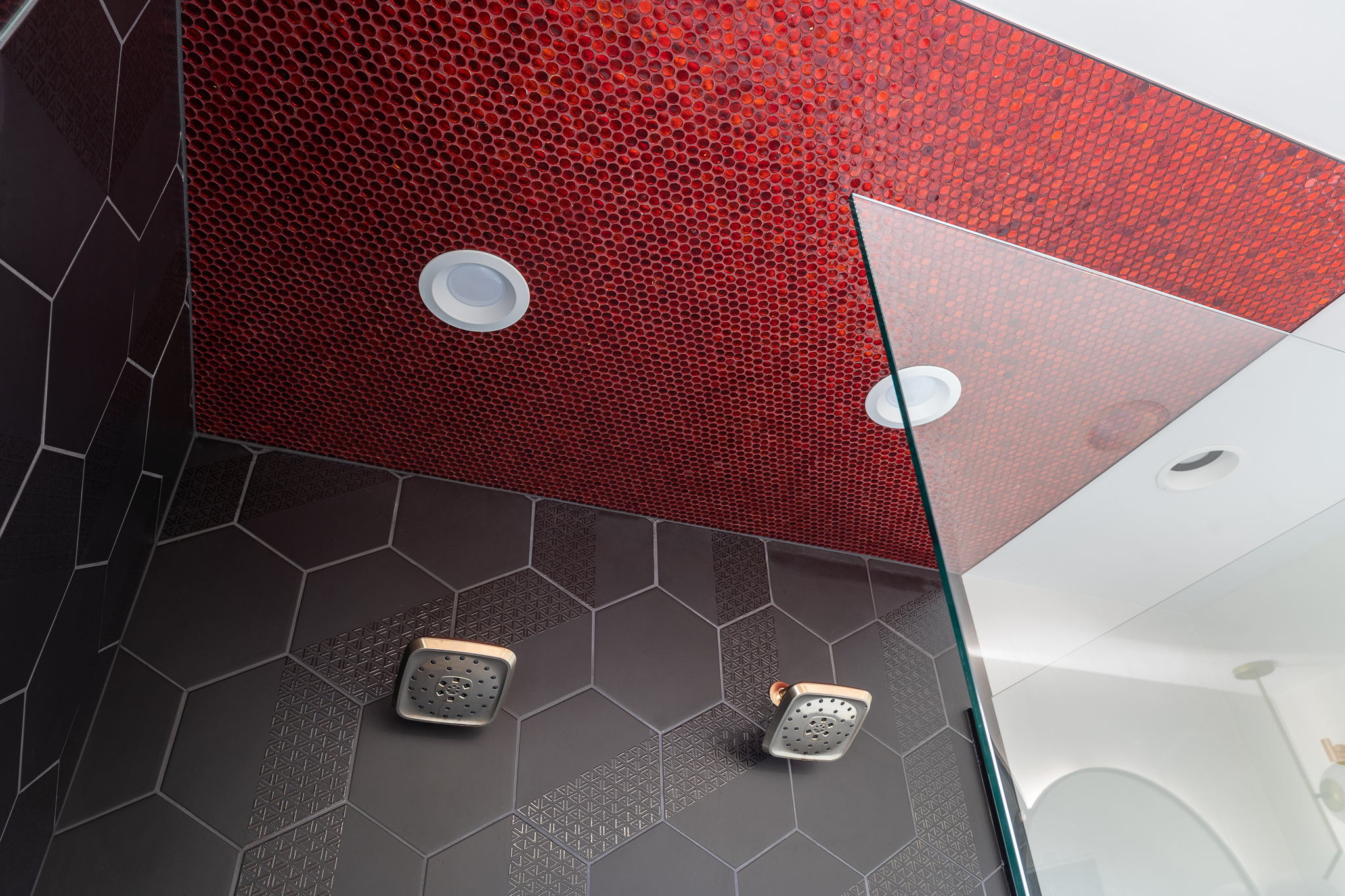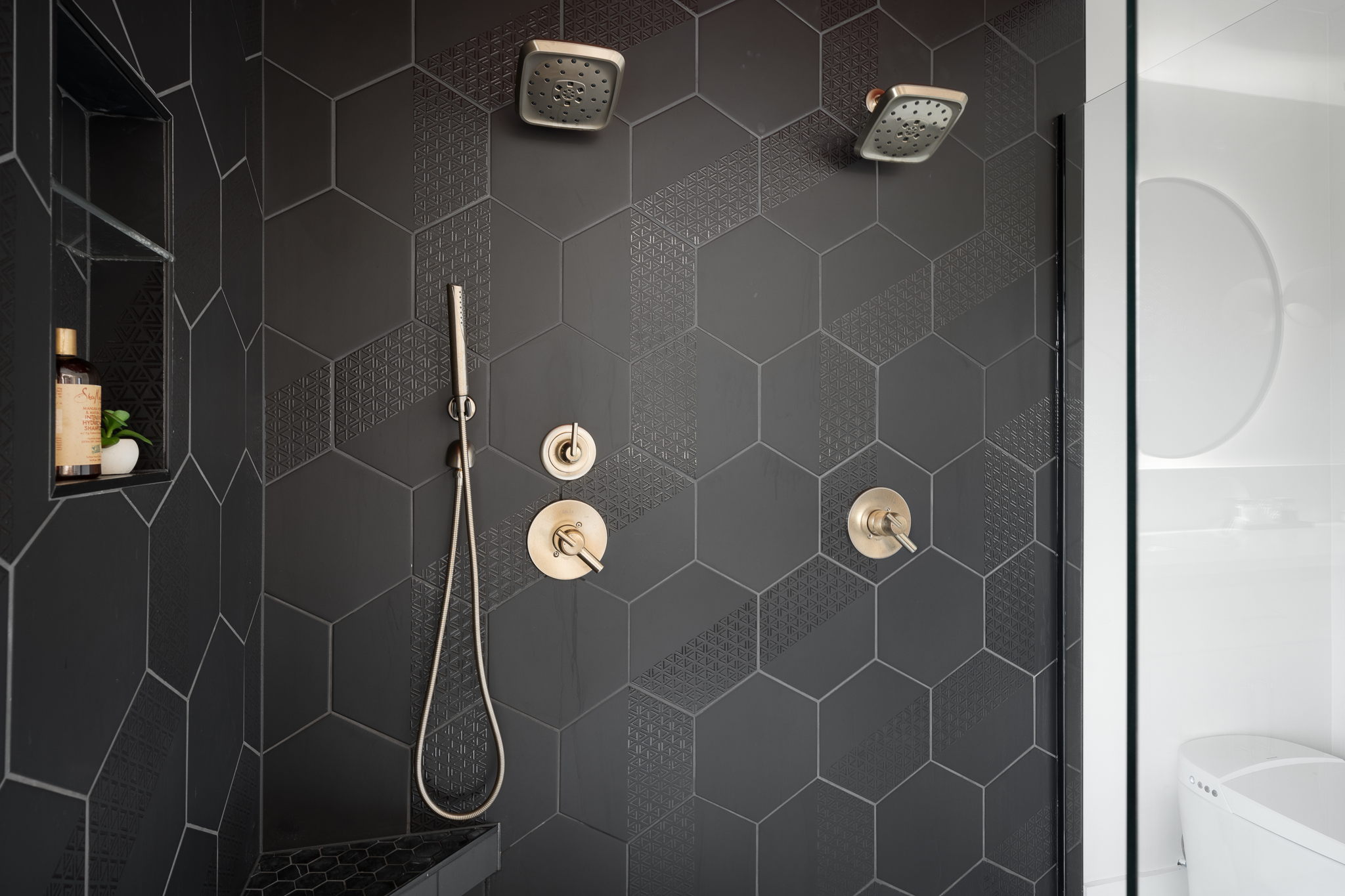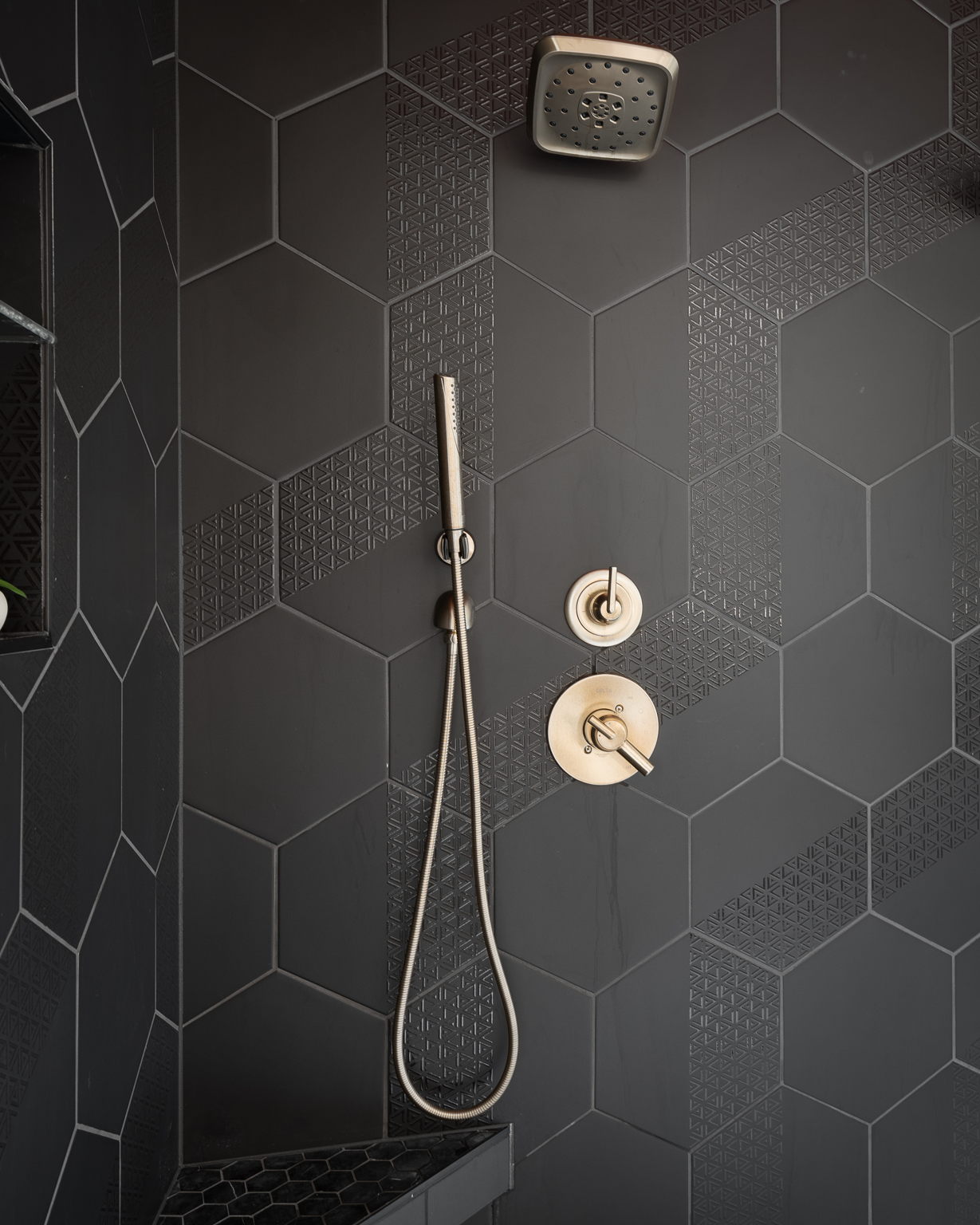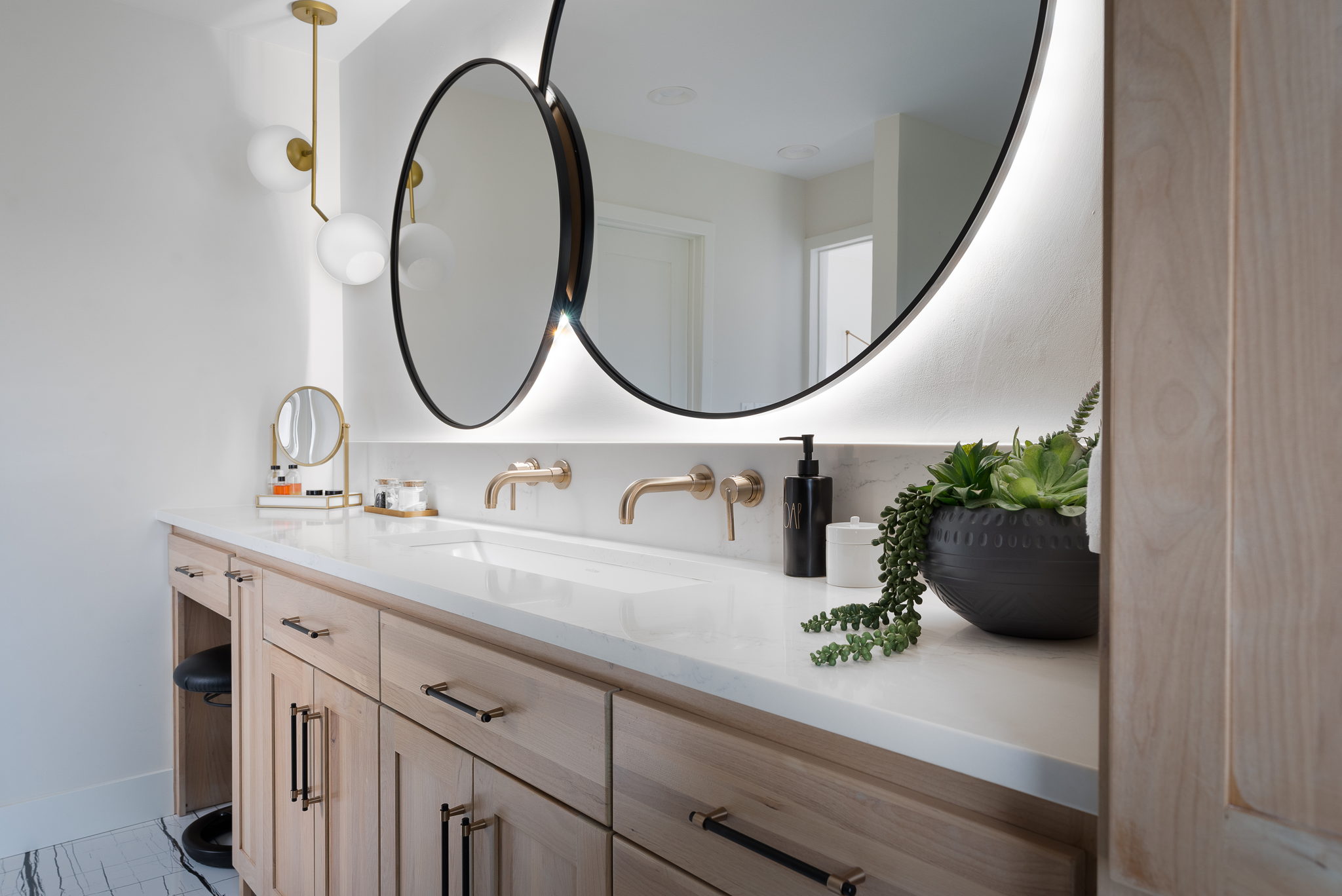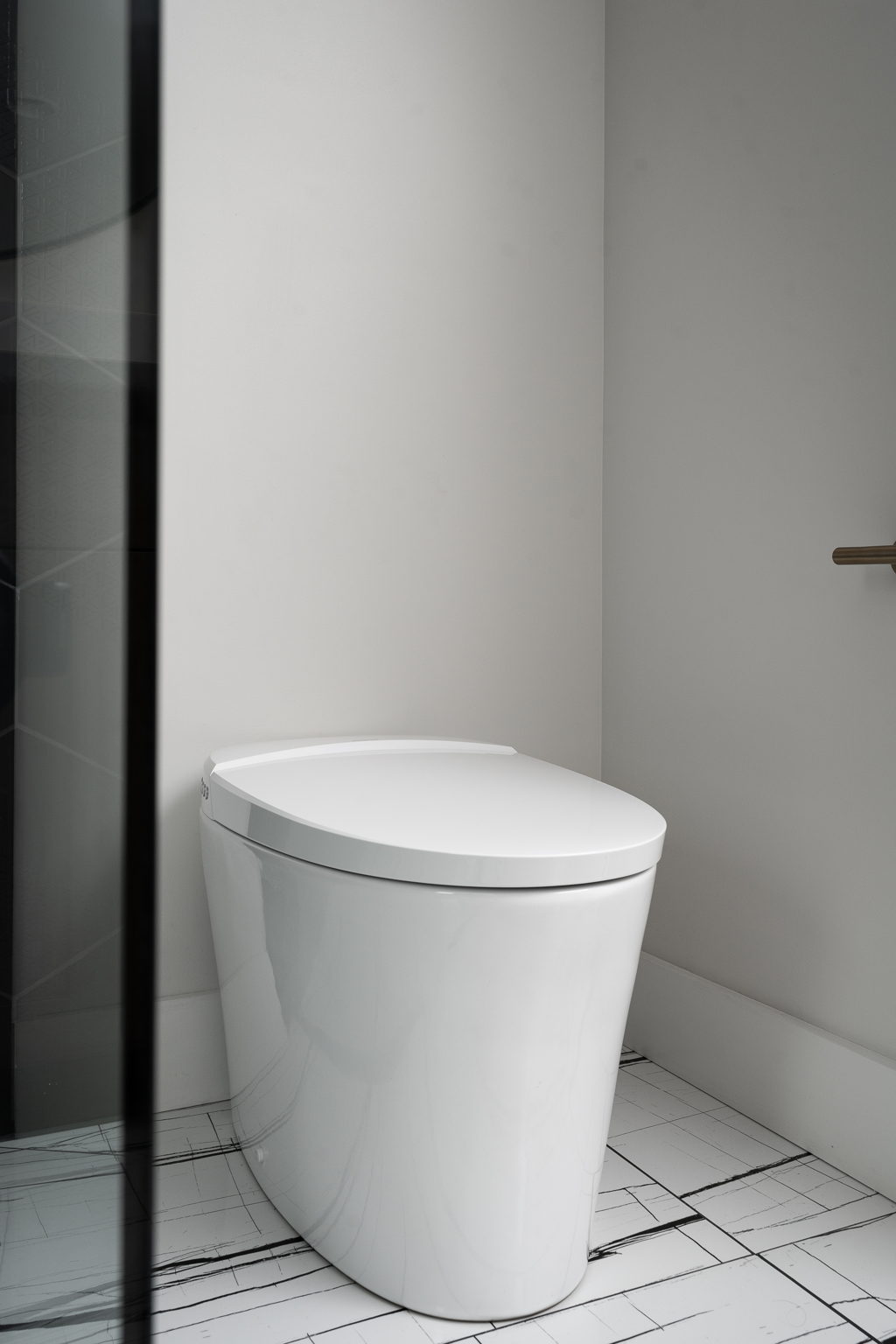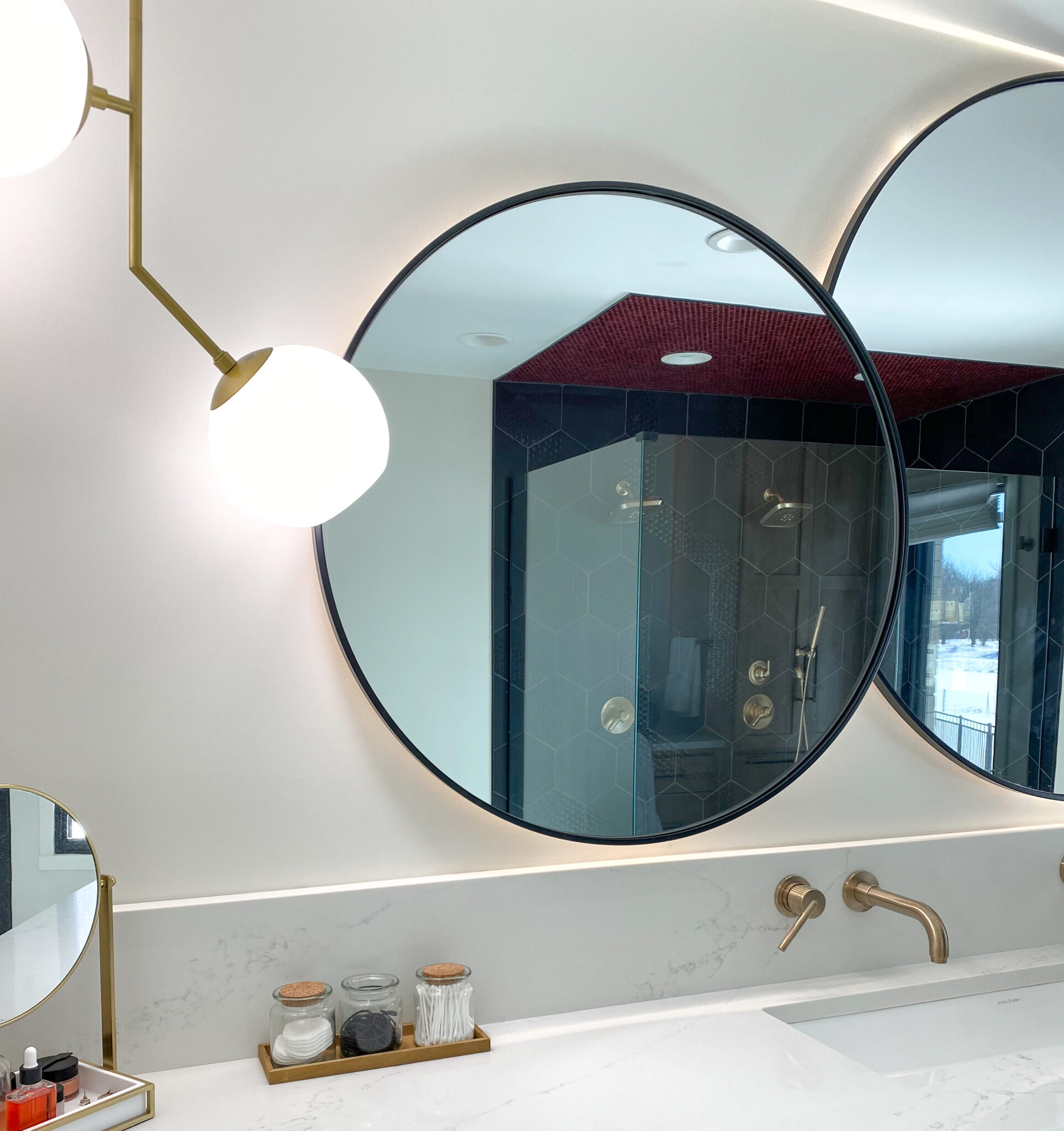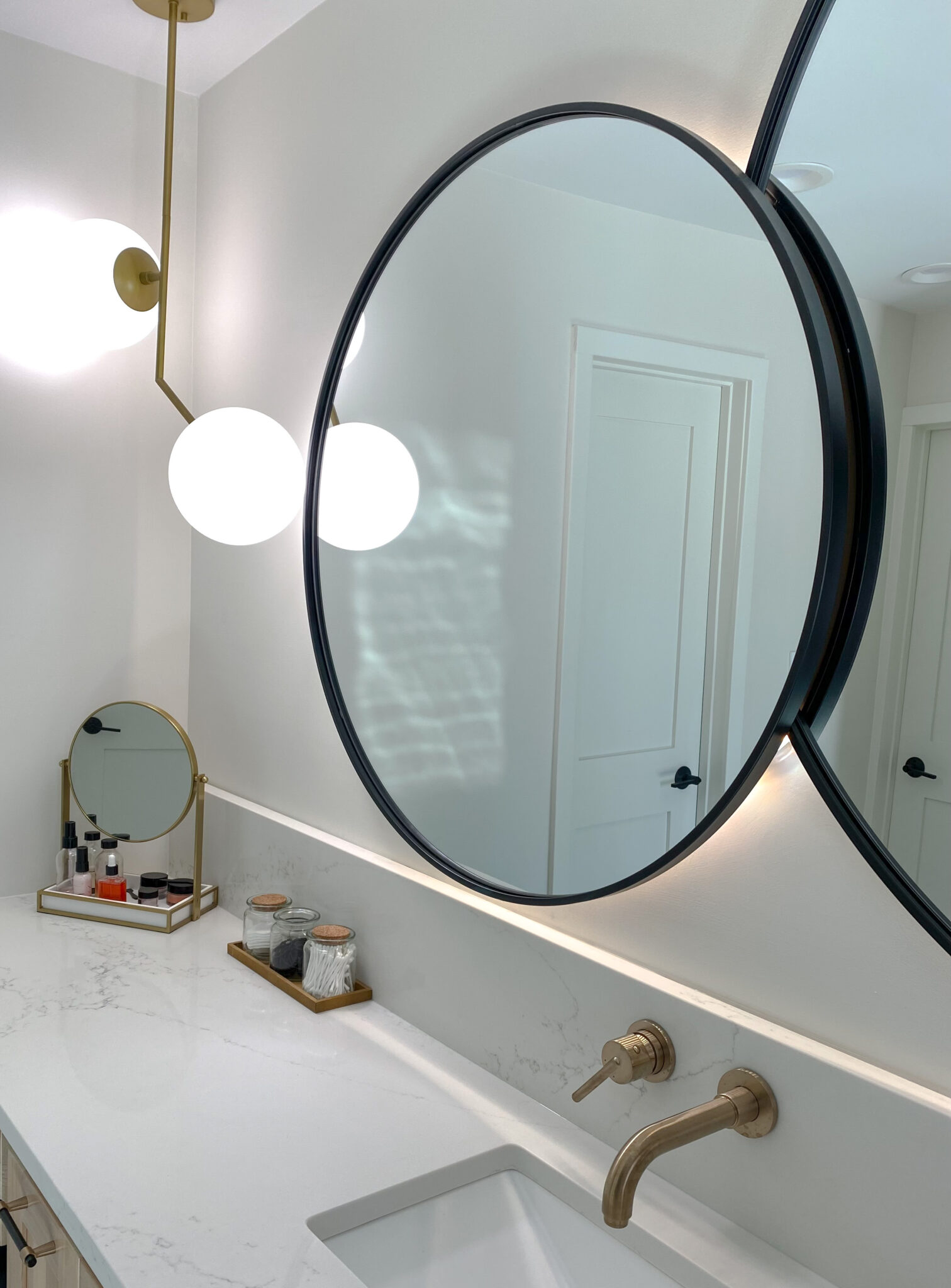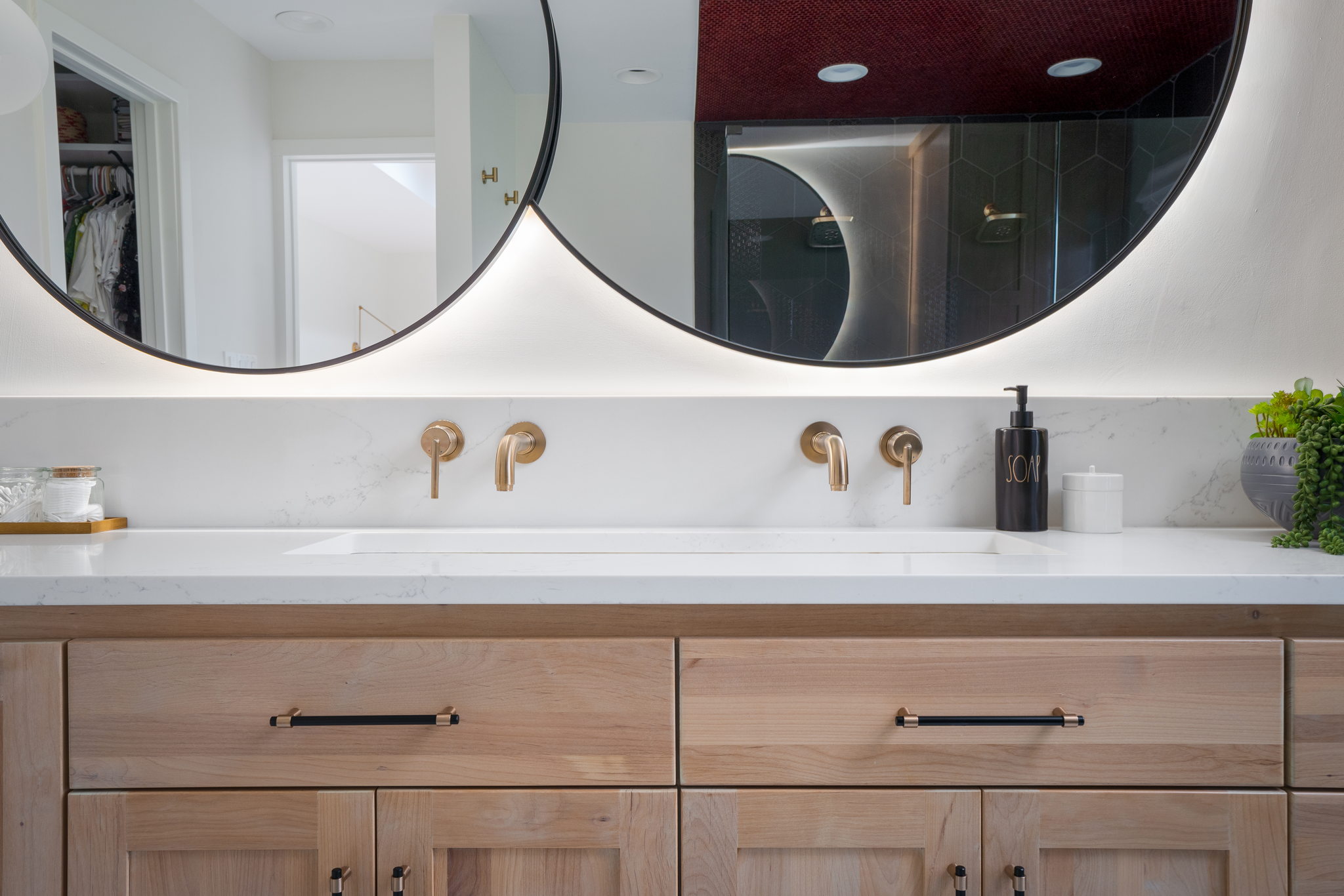 DESIGNER: Fernanda Edwards
My thoughts when stepping into this bathroom were: Let's get to work, because it needs a lot of it! The lofty goals were to make the space look and feel bigger, modernize it, optimize storage, create a large couple's shower, make it low maintenance, and reflect the owner's edgy minimalistic clean taste. The design inspiration was a geometric sculpture of red lips that the client loved. 
The space was small for a master bathroom. A wall was moved, widening the room and creating space for the couple's shower. We made this a zero-entry shower and used the same tile throughout. This allows the eye to flow freely in the space, creating a spacious feel and facilitating cleaning. The showstopper of this bathroom is the bright red glass mosaic tiled ceiling. It contrasts so well with the oversized black hexagonal textured wall tile. This combo is just the pop of color and edge that the clients were looking for. Achieving the perfect red color on the ceiling was tricky, as a normal grout created an optical illusion when installed on the ceiling, transforming the tile, a brown hue. A new glass beads translucent grout was then applied and the desired pop of red accomplished. 
To create more visual space, the toilet was moved to a different location allowing a larger vanity and creating a linen cabinet. By dedicating an entire wall to the vanity, the bathroom feels bigger. The vanity itself is completely storage friendly, featuring pull-out shelves under sink cabinets, tilt-out cubbies, hidden laundry hampers, and drawer dedicated to hot hair tools that includes electrical plugs. The use of one long oversized sink and two wall-mounted faucets adds to the minimalistic aesthetic. The vanity area is tied together by the huge overlapping backlight round mirrors and asymmetrical globes pendant.