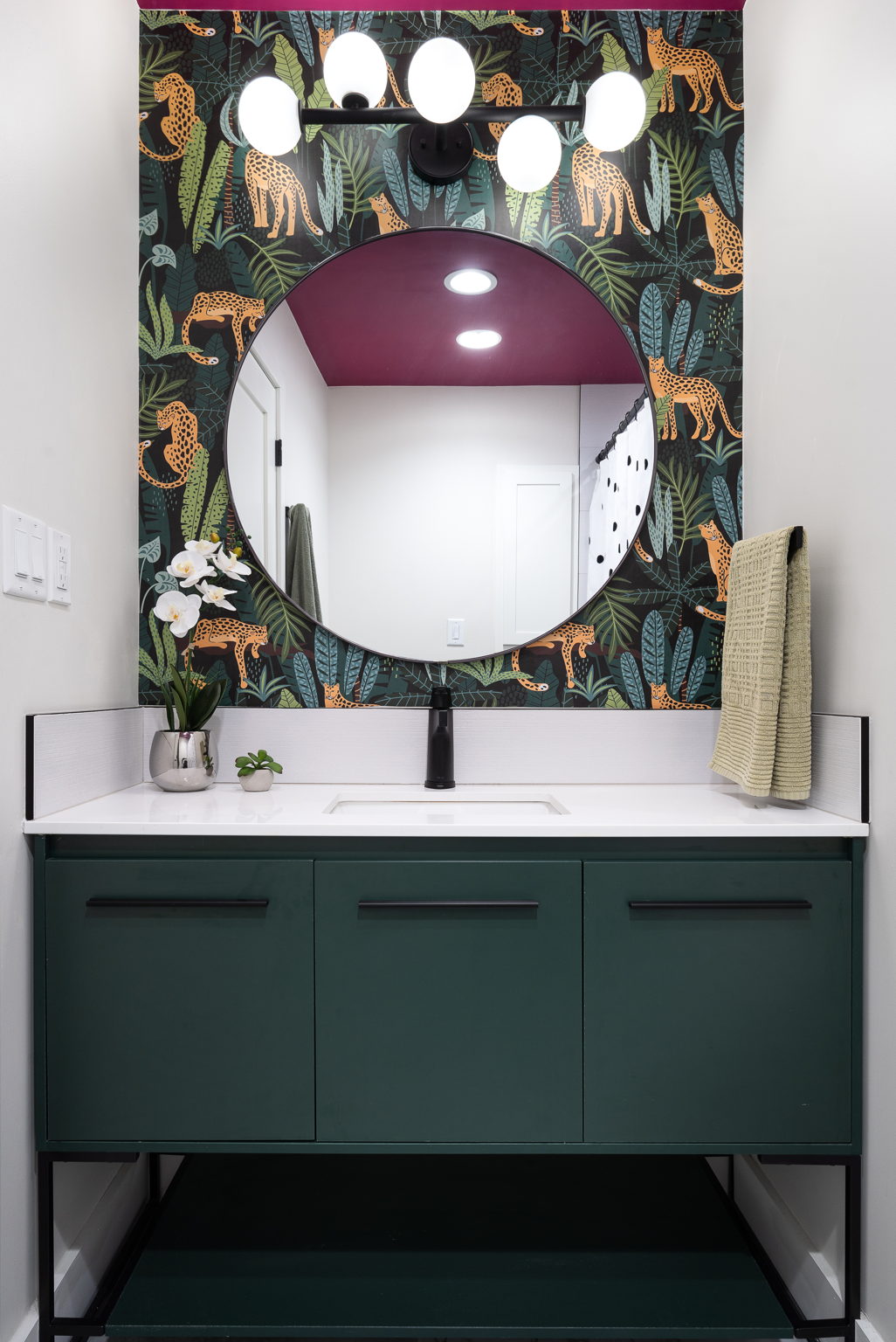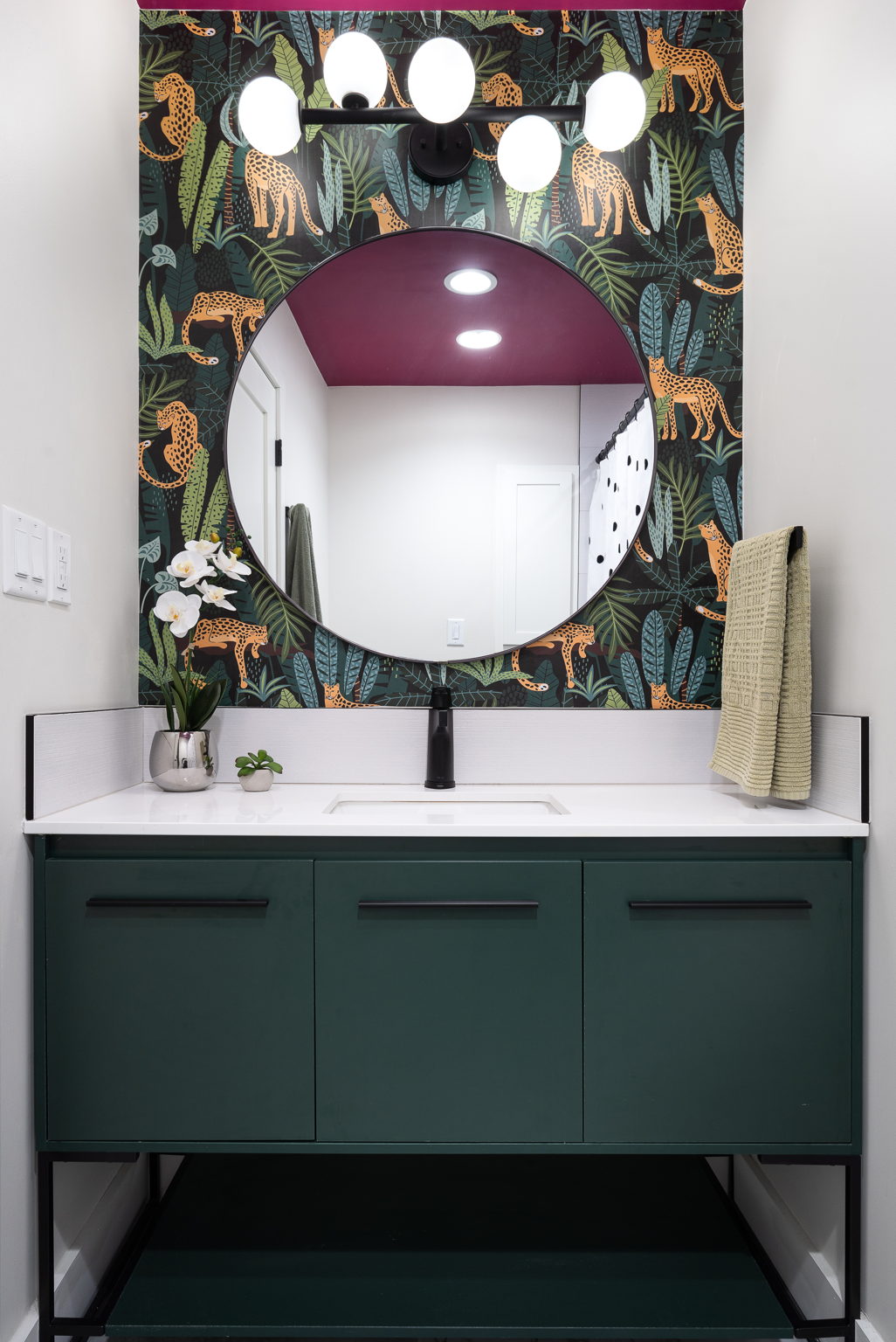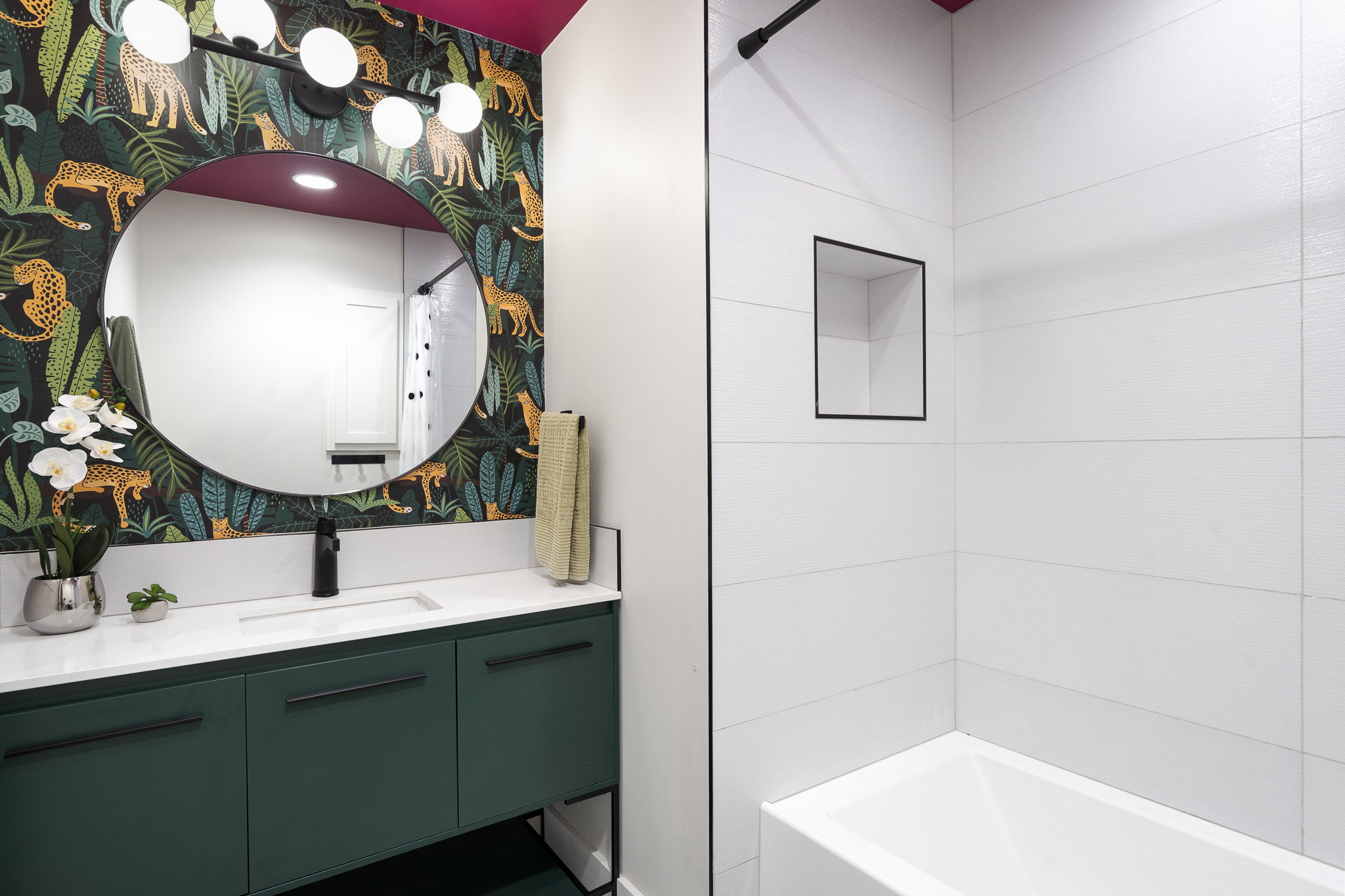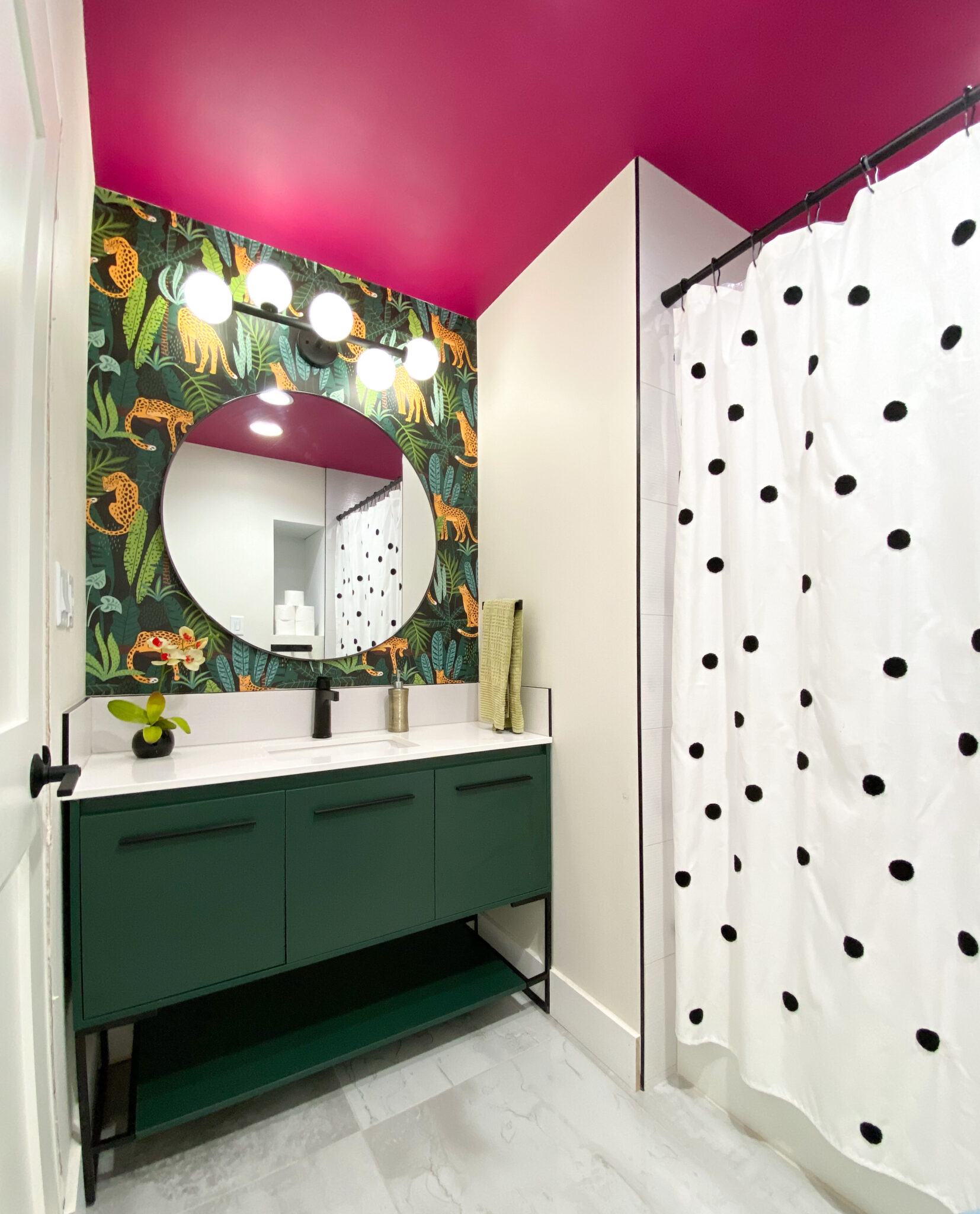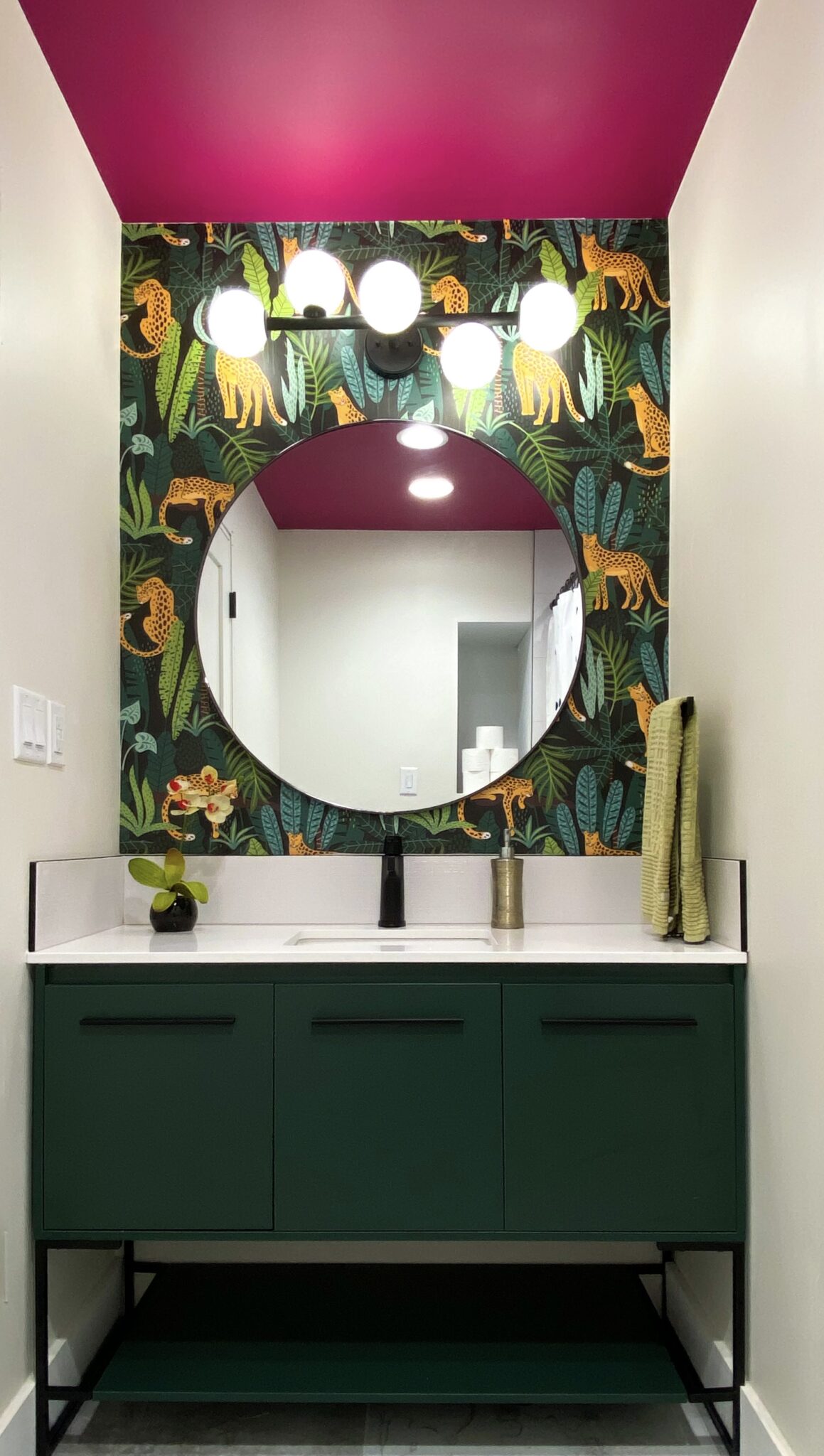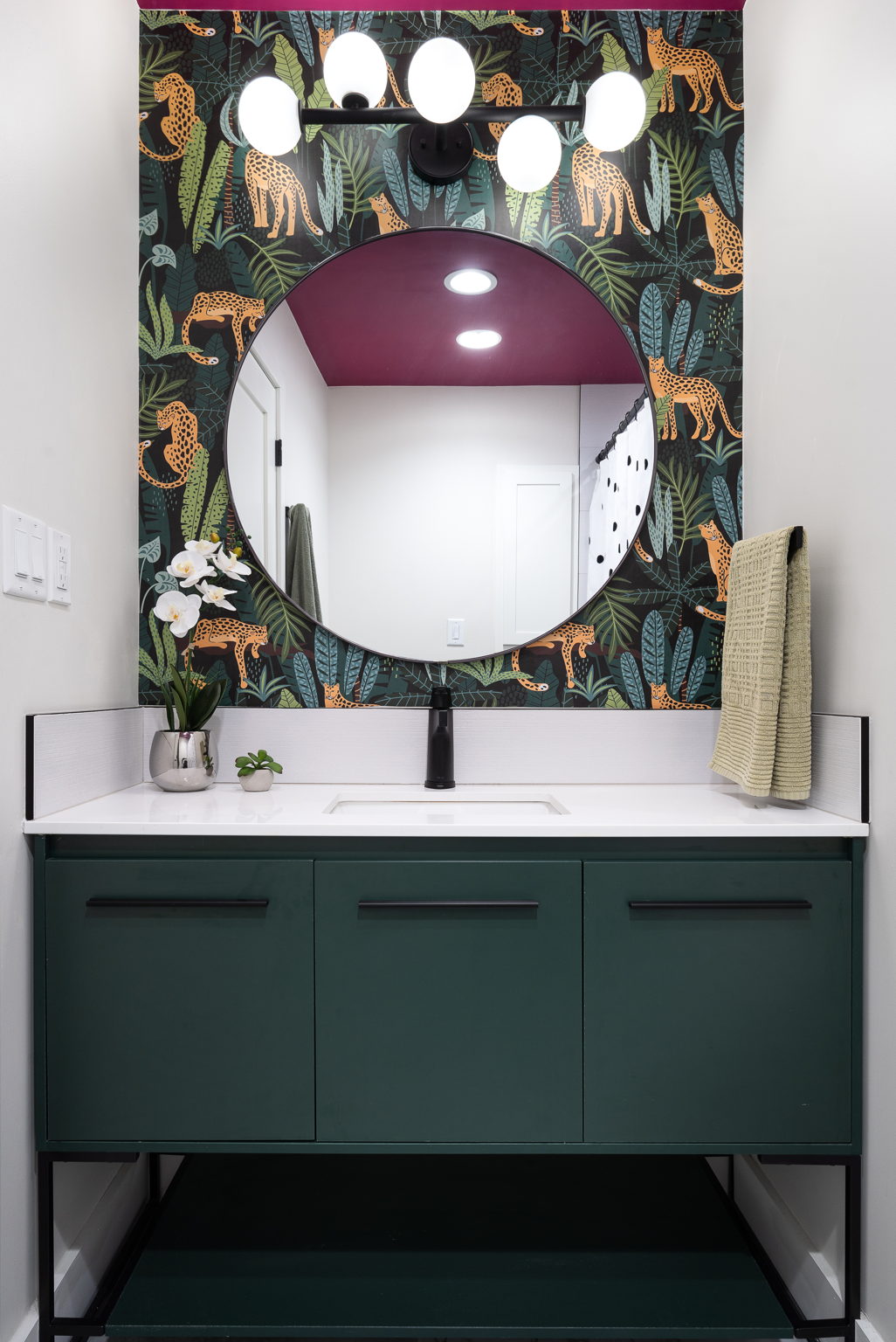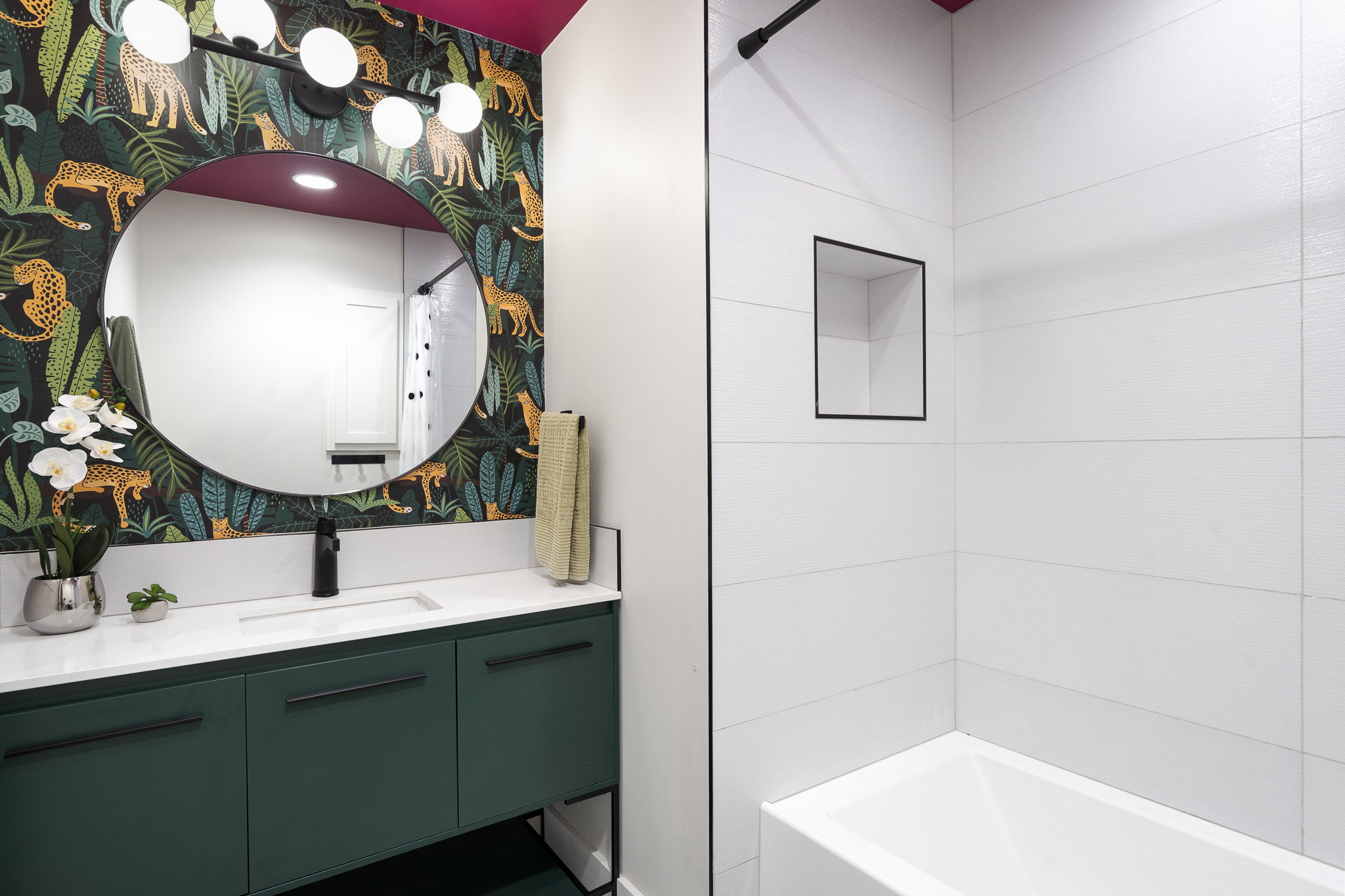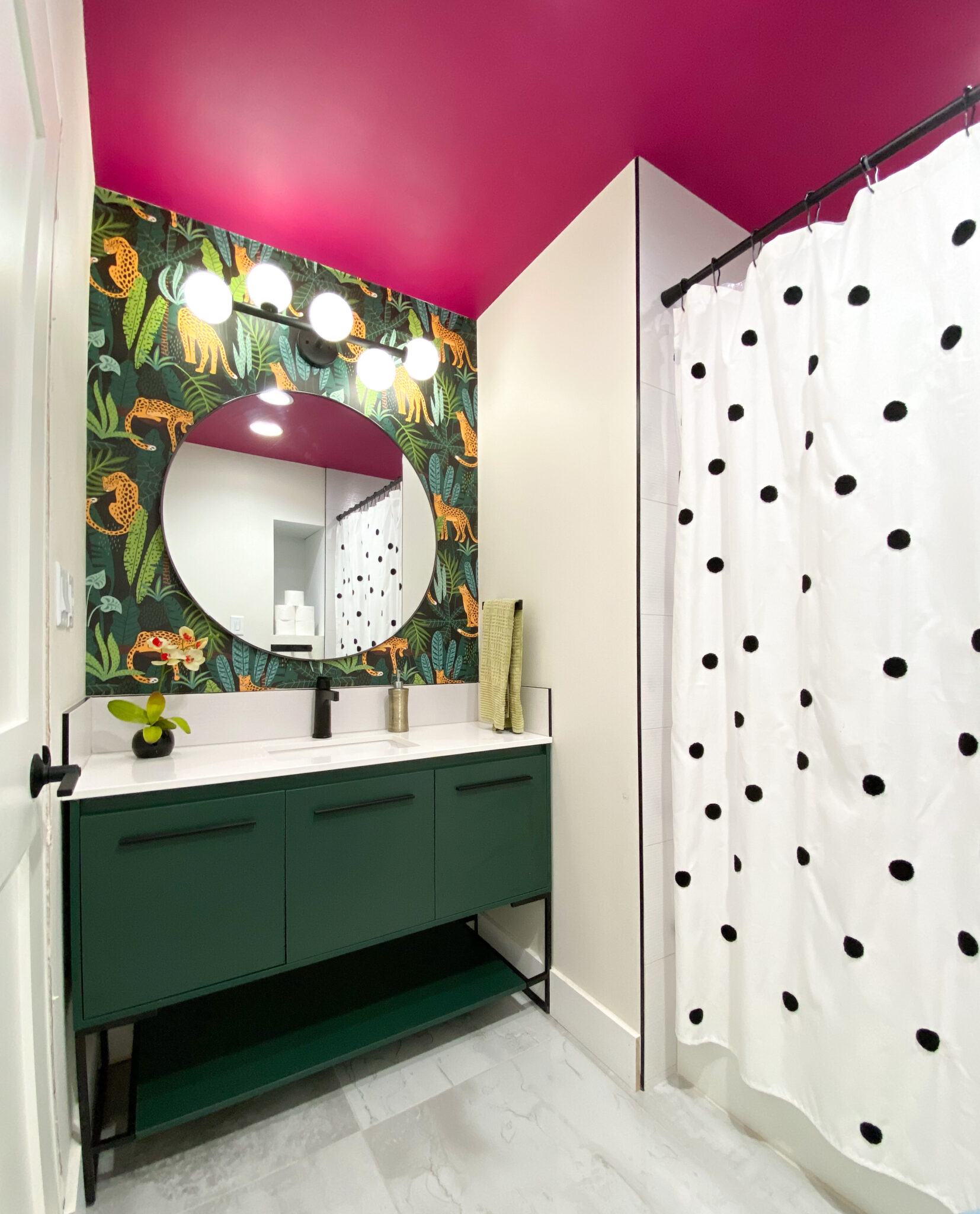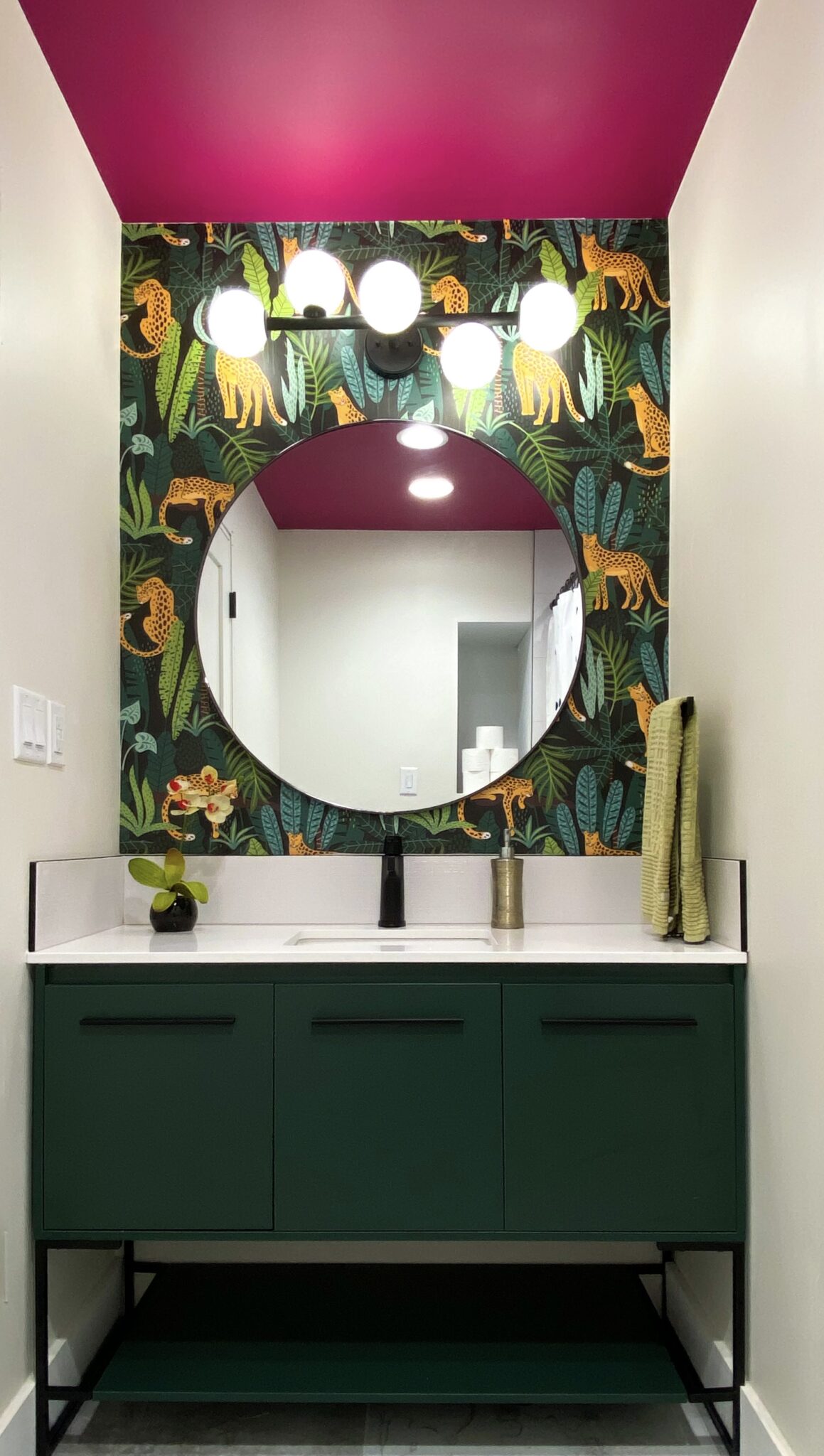 DESIGNER: Fernanda Edwards
This small bathroom went through quite a transformation! This was a rarely used half bathroom on the house's second floor. The goals of the space were not just to make it more functional for the family, but also to bring more life, fun, and personality to this powder room.  
Since the family did not utilize this half bathroom often, we decided to bring more functionality by adding a bathtub/shower combo and transform it into a full bathroom. We used a streamlined contemporary tub, tiled its surround with large scale tile and minimal grout. The modern shower concept was completed with matte black shower fixtures. 
The inspiration for this space was the color magenta. That color was pulling on me, but how could I use magenta in a way that was not overwhelming, and that pleased both the girl and boy that were going to be the users of this space? I pulled out my color wheel, looking for shades of green that would complement this beloved pink hue. I finally found what I was looking for— a moody dark green cheetah wallpaper that was the perfect companion to my color. 
The entire design played it off those elements. I selected a modern dark green vanity that sported matte black hardware that would be a great piece to layer over the wallpaper. Since this is a kid's bathroom, a matte black touch activated faucet was a must. The floor is a gray polished concrete-look porcelain tile, and the walls a soft off-white that grounds the entire color scheme. 
The magenta was applied on the ceiling. It was a perfect way to bring in this strong bold color and not overpower the other elements or make the room feel too dark.  This room is now overflowing with color, life and personality!