PHOTO INSPIRATION: Today's bounty from our garden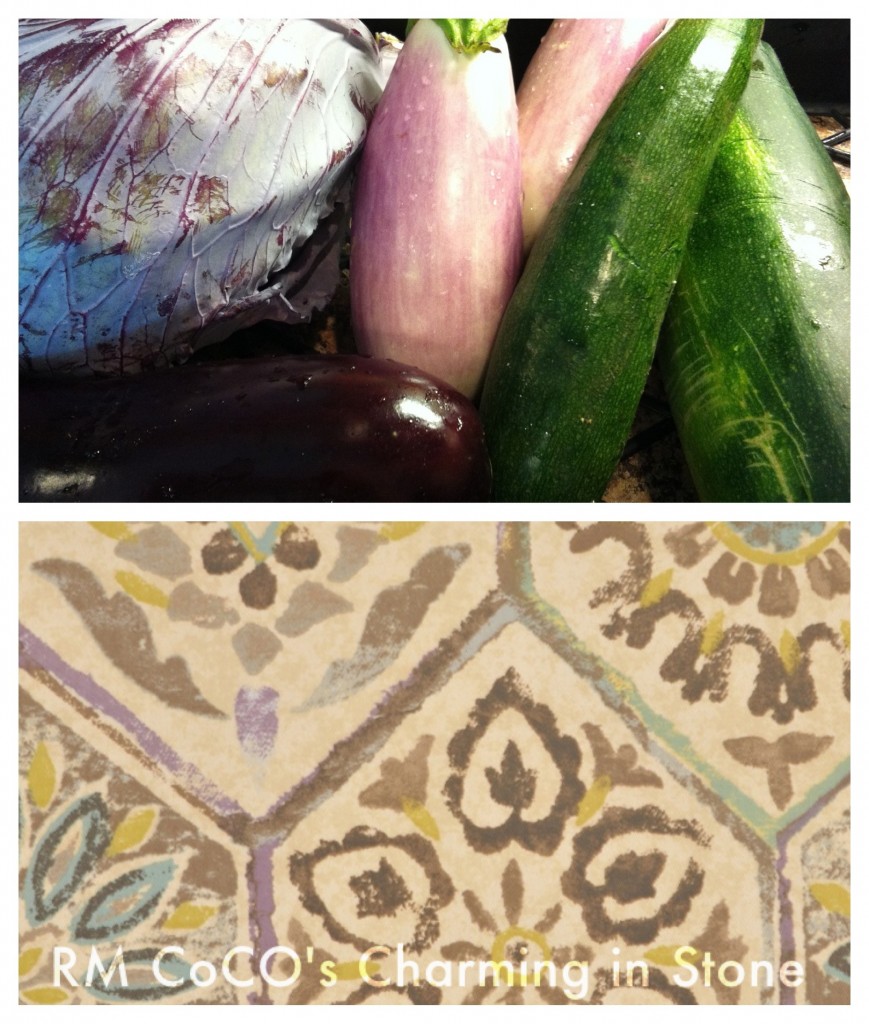 This Photo Inspiration is brought to you by the colors Purple and Green.
Our garden is in full swing.  Truth be told, if I'm not in my office or with a client, I'm probably out there playing in the dirt.  This morning, I was instantly drawn to the combination of colors in the tray as I brought in the eggplant, zucchini and yellow squash (not in the picture).  It wasn't until I reached my office that I realized that they mimicked the colors of a beautiful fabric that I've had sitting out — just waiting for an application.  The organicness of the pattern and mix of subtle & vibrant tones are a great representation of a garden and I just had to share it with you.