Outdoor Cushions — Why some fade and others don't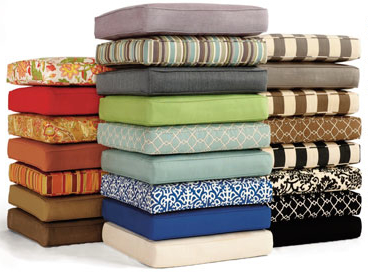 Don't you just hate it?  You buy the cutest, brightest outdoor cushions for your patio set and before the summer is even over they're faded with mildew stains.  Ewwww!  Who wants to sit on that?  But, they were the best that Target had to offer…
So what is the difference between a $25 cushion at a big-box store and more expensive options with special fabric that are custom-made or through designer-direct vendors?
The biggest difference is that outdoor fabrics come in various grades.  The least sun-resistant is polyester…then solution-dyed polyester…then solution-dyed olefin.  One of the most popular outdoor fabric lines, with tested maximum fading resistance, is Sunbrella®.
Sunbrella performance fabrics are made of 100% solution-dyed acrylic. Our fibers are saturated with color and UV-stabilized pigments before they're spun into yarn–meaning the pigment goes all the way through the fibers and the color stays true over time. This unique process makes Sunbrella® performance fabrics inherently fade resistant, UV protective and durable to the core; maintaining color and quality through cleaning, wear or exposure to outdoor elements.
Sunbrella® fabrics stay strong and vibrant, even through intense sunlight exposure and cleaning with bleach!  Sunbrella® fabrics can last 2x to 3x longer than lesser grade fabrics.  So, if you think about it, you will be replacing the cheaper pillows more often than the higher quality, which makes the better quality fabrics often worth the investment!
DESIGN TIPS FOR OUTDOOR SPACES:

Treat your outdoor space like you would any other room.  Sweep the space with your eye–up, down, side-to-side.

Traditional outdoor patterns are OK for large cushions (ferns, tropical flowers, bright stripes, etc.), but consider using patterns you would find inside such as geometrics, argyle or  herringbone for a more refined look.

Anchor the conversation area with an outdoor rug

Use architectural elements as opportunities for more personalization… such as a candle chandelier if there is a ceiling, outdoor curtains between posts, or exterior lighting on side tables.
Several well-known companies are using Sunbrella® fabric for their outdoor cushions, but there are many, many more options that are available to the trade only.  Some of my favorites are below: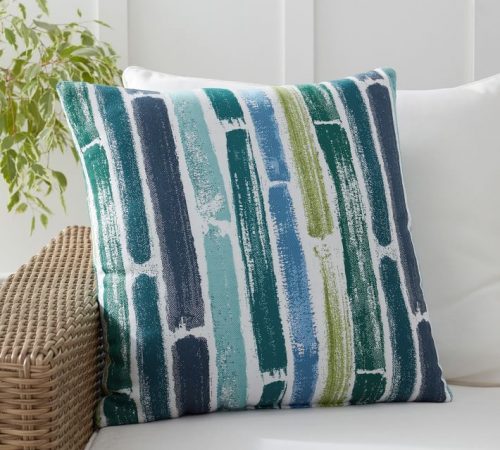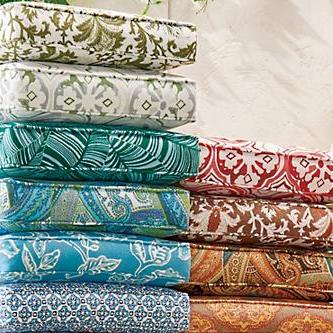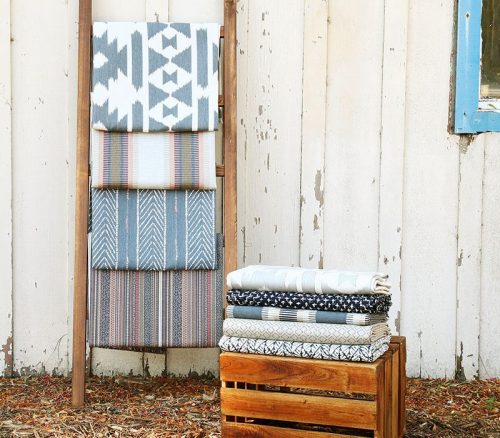 If you have been looking for that perfect fabric for your outdoor furniture and are unable to find "the one", contact us for options, samples and pricing!