Get your vacation home ready for the summer with eDECORATING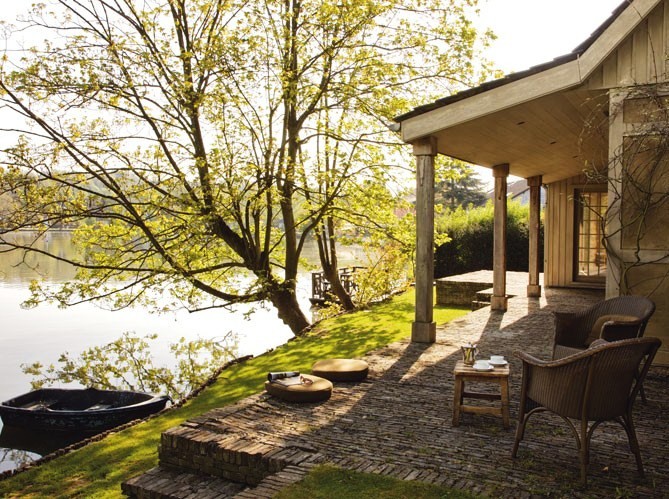 It's only two weeks until Memorial Day and the weather is already welcoming us into summer.  Like many people, we'll be enjoying our vacation weekend by the lake and the easy-going atmosphere it provides.
Living close to some amazing Ozarks lakes with their picturesque hills, we are able to watch the surge to life that this time of year experiences.  Folks are opening up and cleaning out lake-front condos or vacation homes, taking their stored boats out to stretch their legs, and itching for a chance to make both their home-away-from-home.
Like all things, even these holiday retreats can use updating.  How can you minimize the effort to pull together a well-thought-out space that matches your family's personality, all while staying on a budget and without scheduling long distance visits with a designer?  eDECORATING is the perfect option!   Simply send us photos of the space, measurements and space needs, and fill out the online design questionnaire and we'll take it from there.  We'll plan a space-conscious and beautiful room with a detailed shopping list and send it back to you within a couple of weeks to fulfill on your own, casual, laid-back time frame.
Need something specific for the room, like water resistant fabrics, durable multi-use furniture or custom bedding & window treatments?  We can do it!  Our workroom and huge list of custom and designer-only manufacturers can meet your space needs in all styles.
Plus, if you have recently capitalized on the great prices of lake front homes for sale and need more involved design assistance, we'd be happy to help you. Contact us today if you're in the Southwest Missouri or Mid-Missouri region to schedule an on-site consultation.
Enjoy your summer!  Let us take care of making your vacation home gorgeous, and you take care of getting much needed R&R!