Create a Flexible Bedroom Design for All Seasons with a Duvet Cover
Warm weather brings with it dreams of light and airy rooms with spa-like colors and fabrics.  How do you create a bedroom with a summer feel yet not have it feel out of place during the cooler months?  Top your bed with a down comforter and switch out duvet covers for the seasons!
Here are a few summery duvets with their winter options: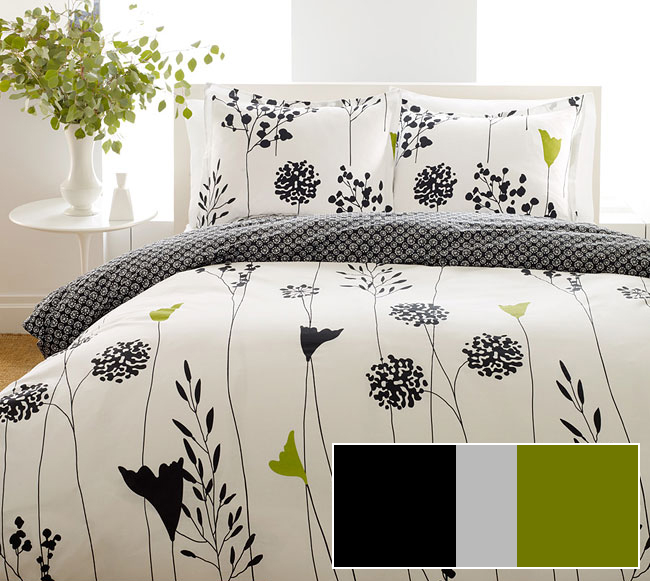 This Perry Ellis Asian Lilly duvet set is available on Overstock.com (gotta love that site for bright, colorful patterns and affordable pricing!)  Accent the room in pistachio and stone and exchange the floral duvet for solid black –leaving the print shams– in the winter months.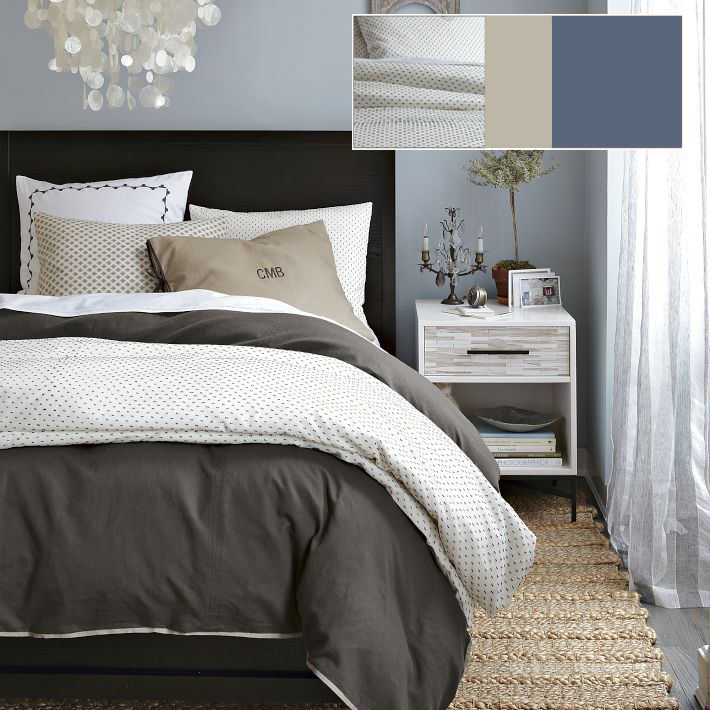 Linen is king in hot climates an perhaps nobody does this natural fiber quite like West Elm.  This photo is actually the winter version of the ensemble with a dark putty colored solid linen duvet with accents in taupe and a slate blue.  Interchange with their Swiss Dot duvet in the summer and drop in dark grey pillows for contrast.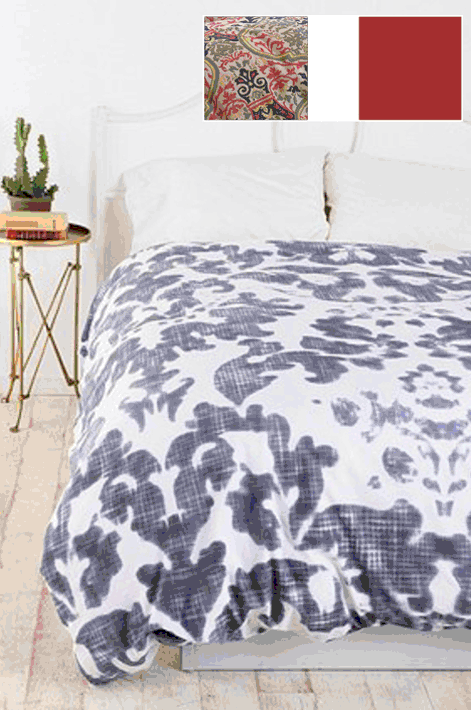 This cool blue  "plum and bow" damask duvet from Urban Outfitters would pair well with both pomegranite red or canary yellow accents.  When you exchange the monotone print for the multi-color print of Peacock Alley's Catalina in winter, the stark white background in the room (with furniture or walls) keeps the colors crisp and not too heavy.