Dramatic results CAN be achieved without a major remodel!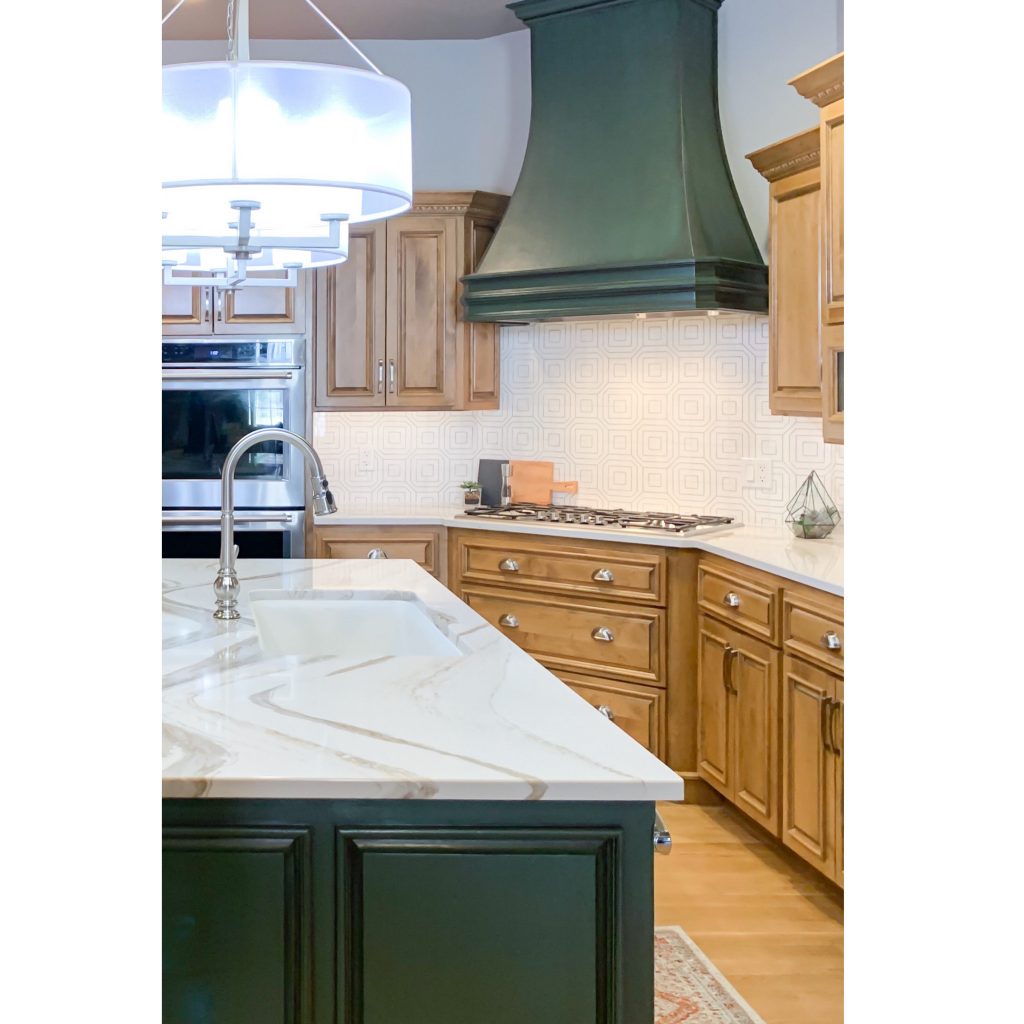 Thoughtful, simple changes can totally transform a room. This kitchen went from dated and dreary to light, bright and current with just a few key updates. The green island and hood, with a charcoal glaze, is totally on trend this year, and the marble-look quartz and geometric marble backsplash tile converted the traditional kitchen to nice, moderate transitional. Even the existing perimeter cabinetry, which received nothing more than a good cleaning and new vertical pulls, looks completely different with a lighter, more neutral background.
Don't let the prospect of updating your kitchen scare you! Our design team can help you achieve a dramatic result within your project's size, style or budget.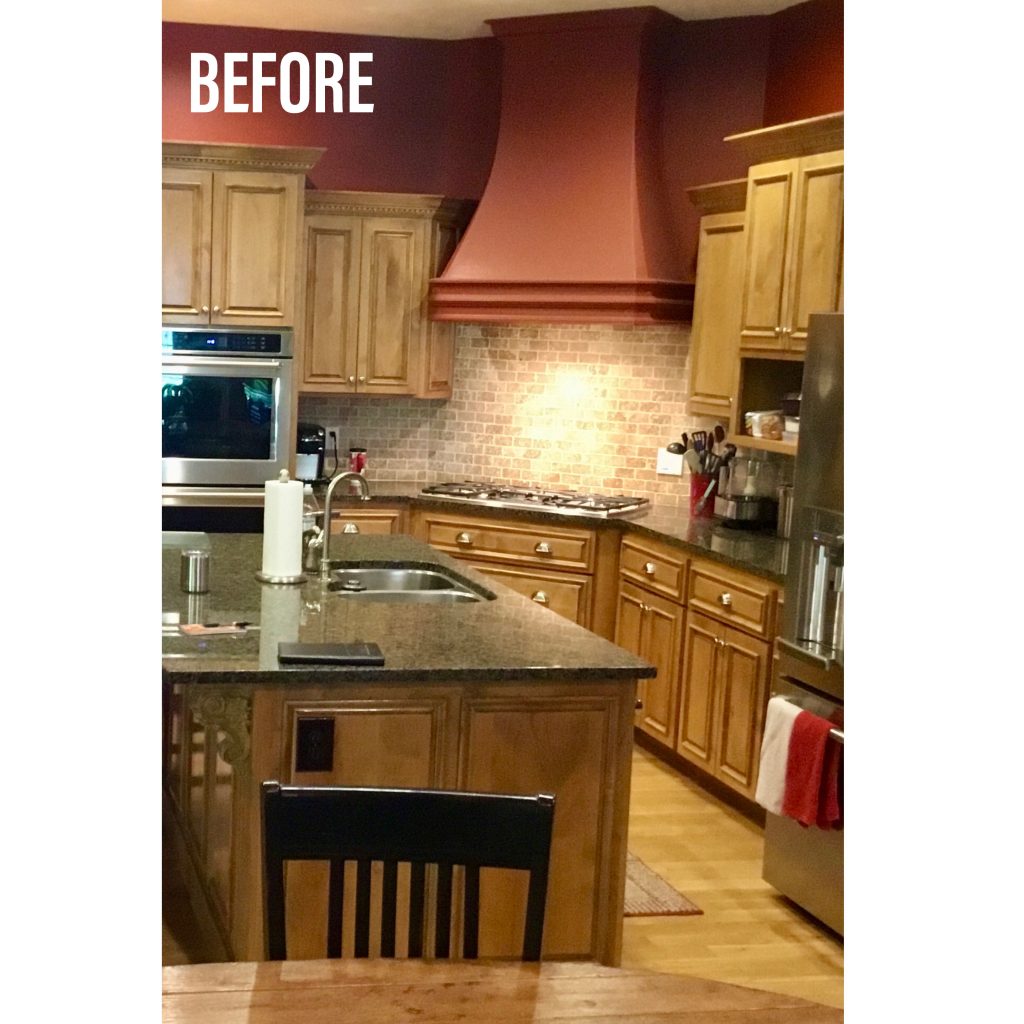 ---
Are you ready to update your traditional kitchen into something more transitional or modern?
We'd love to help!
Schedule a FREE 15-MINUTE DISCOVER CALL and we'll find the right service for you!
Error: Contact form not found.