A quick look at today's Chinese home interior design magazines
On a recent trip to Beijing, I was able to pick up several home decorating magazines. As China grows into one of the world's largest consumer of luxury goods, there is a rapidly increasing demand for high end furnishings, designers, and trending/inspirational publications.
Here are a few of the items that were featured in a few of these magazines. One thing that I noticed in most of these magazines was the multi-use concept (which makes sense in the unbelievably crowded cities and small residences that requires), as well as a definite desire to have a literal or figurative play on nature (a practice that the Chinese have had for centuries). Surprisingly, there were also several items that were made from reclaimed material or stressed environmental sustainability.
Pardon the photos–I only had an iPad to take pictures with at the time.
BELOW: Aquaponics Coffee Table — pretty cool if it actually works!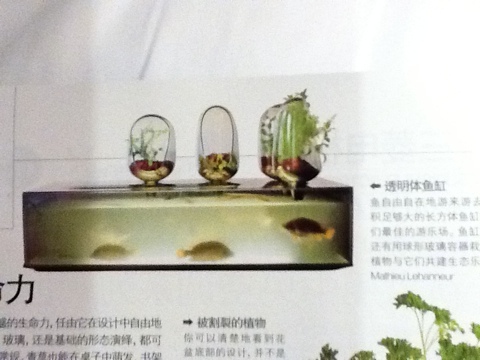 BELOW: Modern & "Rustic" Chair — this is definitely unique!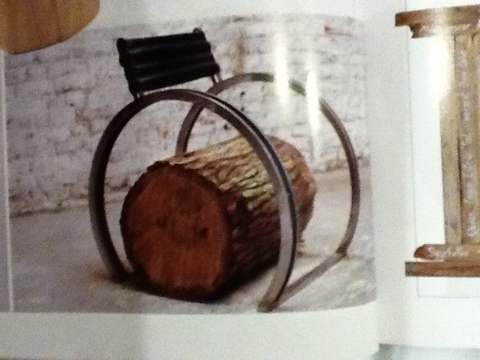 BELOW: Bright, Colorful Tables — made from reclaimed wood.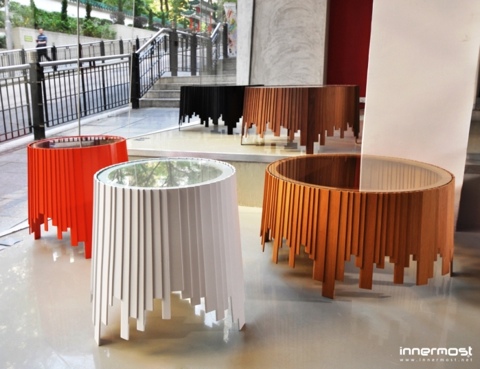 BELOW: Nesting Demilune Table — I love this! Perfect for a small apartment or room!