6 more weeks of winter–but Spring is coming!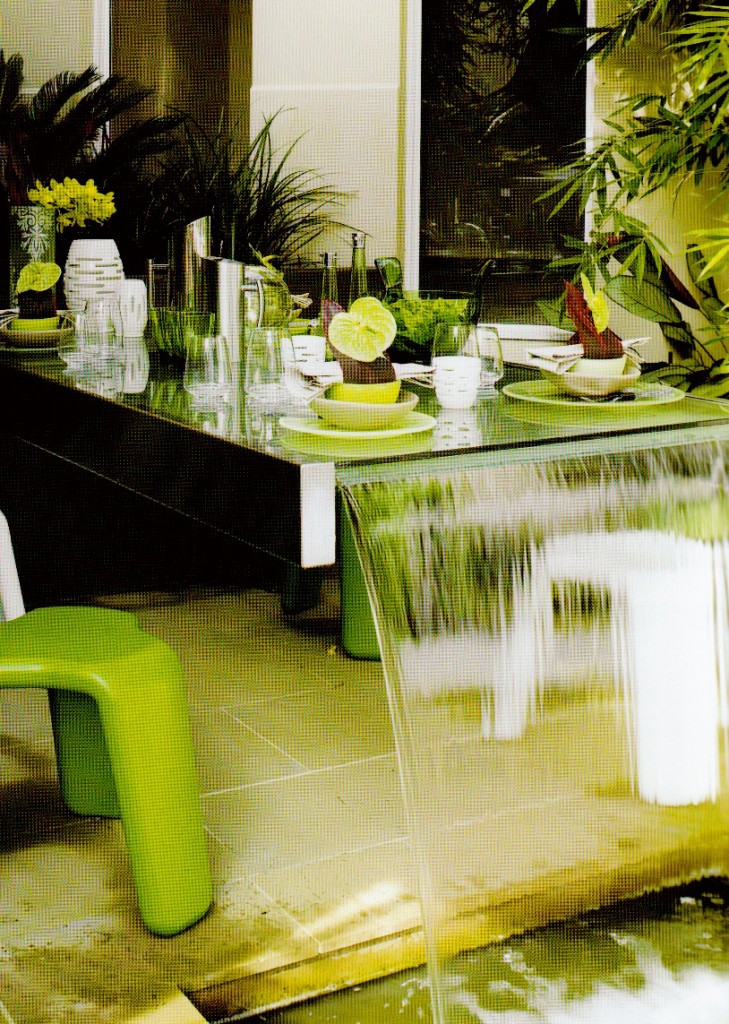 If I weren't already dreaming of Spring and Summer, this would do it.  This fountain table has to be the coolest outdoor dining setting I have ever seen.  I love everything about it….the citrus colors, the modern vibe, and I can only imagine the incredible sound of the water as your enjoying your meal.
Puxatawny Phil and his shadow?  Whatever!!!  Focus on this, or other outdoor spaces you can create this year!
•
(Photo Credits:  "Garden Pools, Fountains & Waterfalls", Sunset.com)