Why using 3D rendering is a must when building a new home
When it comes to building a home, there are a lot of decisions to be made. From selecting the right materials to choosing the layout, every aspect of the design is crucial to ensure the final product meets your expectations. One way to make this process easier and more efficient is by having a realistic 3D rendering created of your house plan.
3D rendering is the process of creating a three-dimensional image of a design using computer software. It's a fantastic option for people building a home because it allows them to see a to-scale representation of what their home will look like before it's even built.
Here are a few reasons why 3D rendering is such a great option for those who are starting the process of building a new home:
It allows you to visualize your home in 3D before construction begins.
Most people have a difficult time visualizing a two-dimensional floor plan in three dimensions. With the help of a 3D rendering software, you can see how your home will look from different angles, adjust the lighting, and experiment with different finishes and colors.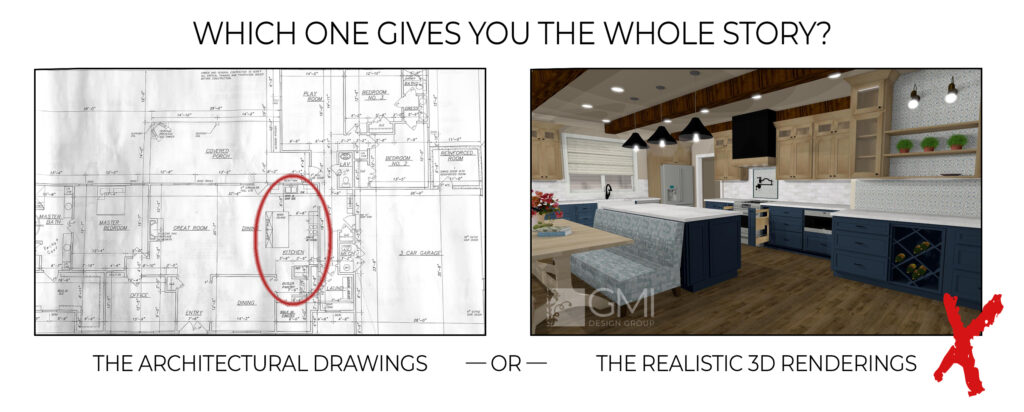 It helps you make informed decisions about the design of your home.
When you can see a 3D model of your home, you can better understand how different design choices will look and feel. For example, you could take a virtual "walk-through" of the plan to see how traffic flow and spacing works. The plan may call for the laundry room to be configured in one way, but seeing it in 3D shows you that it is not going to be efficient for the way you live. This can help you make more informed decisions about the design of your home, ultimately resulting in a space that you're happier with.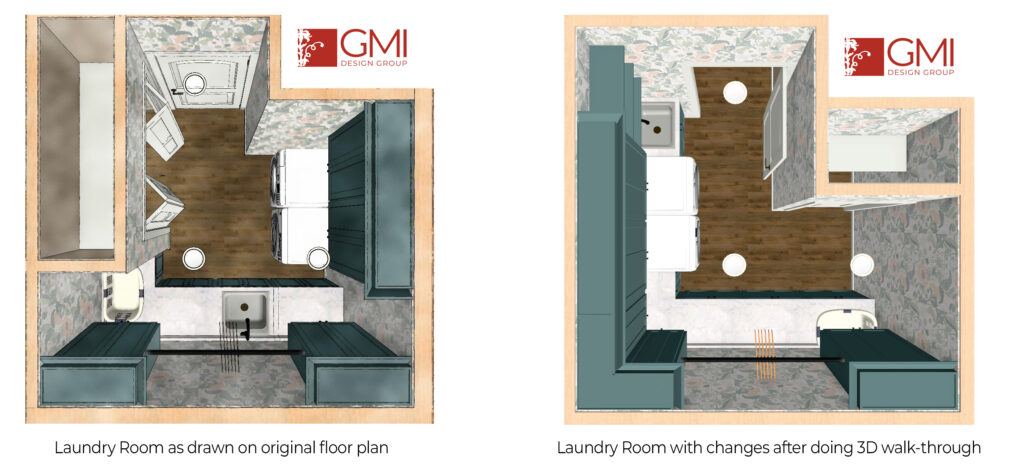 It can save you money in the long run.
Making changes to your home's design after construction has begun can be costly. As mentioned before, 3D rendering allows you to visualize your design before construction, meaning you can identify potential issues early on and avoid costly mistakes down the line. Additionally, using 3D rendering can help you make more informed decisions when it comes to selecting materials, finishes, and other design elements, which can also help keep costs down.
It can help you communicate your vision to contractors.
Another benefit of 3D rendering is that it can improve communication between you and your builder. With a 3D rendering, you can show your builder exactly what you want and how you want it to look. This can help avoid misunderstandings and ensure that everyone is on the same page when it comes to the design and construction process. This can help streamline the construction process and result in a more efficient build.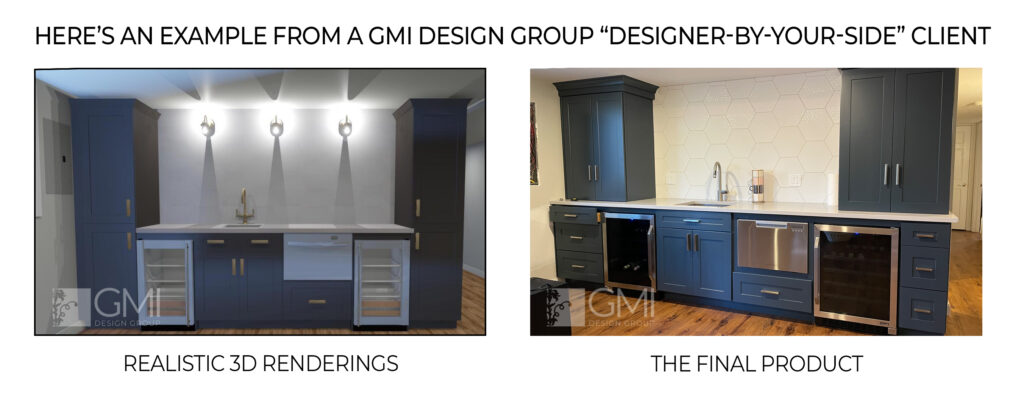 By beginning your new construction journey with 3D renderings, you are able to visualize your new home before you begin, make any needed changes (saving money on change orders) and communicate those changes/desires more effectively with your builder.
---
Because we feel that using 3D renderings for new construction is such a valuable part of the process, GMI Design Group has created several Realistic 3D Rendering packages. You can find out more on our "Packages" page, or give us a call at 417-512-5726 if you have questions about the process.