Unique & Creative Gift Idea
Do you have a person on your Christmas list that is difficult to buy for? Maybe it's a family member.  Or a boss.  With only 6 weeks left until Christmas, this can send some panic down even the most experienced shopper's spine.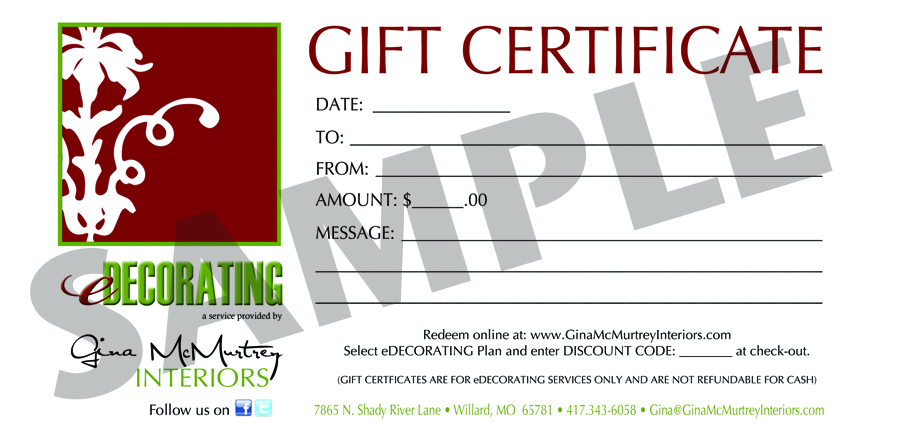 Why not give the gift of creativity and style with a gift certificate for Gina McMurtrey Interiors!?  These gift certificates come in denominations of $50 and can be used online for our eDECORATING services, as well as for in-home design time.  These are great gifts for pooling together with family or friends.
Plus, with eDECORATING, your recipient does not have to live locally since all plans are done through the web.  So send one to your grandparents in Phoenix, who need to update their condo….or to your single brother in Philly, who you think, if his house didn't look like it belongs to a bachelor might actually not be a bachelor anymore.
Contact us today and surprise your loved ones with the professionally designed space they've always wanted.