Spring 2020 One Room Challenge – Week 2 – A slow, but not that slow start.
If there is something that gets me excited and in a good mood, it's a new project! Especially a personal one. And now I know what you are thinking: "she's in the right career", and to that I will say yes! I definitely love what I do and I am very blessed for it.
So my little project is coming along, slowly, but nevertheless coming along.
This past week I finished most of the purchasing for the space. So, things have not been super exciting here in terms of transformation, but I have to start somewhere right? I figured that purchasing all products first would guarantee that they arrive for installation. Shipping has been delayed since the pandemic hit, so I allowed a whole extra week for transportation in my schedule, just to be sure.
Now, let's talk about my budget. My goal is to stay under $3,000 for all the materials, finishes, fixtures, furniture and accessories. Basically, everything but the labor. My husband and I intend to do most of the work ourselves, but we will probably outsource the tile installation. I want the tile to be laid in a herringbone style, it's going to be tricky to install since the tile size is 3"x18". I defiantly need the pros for this job. 
Here is a list of what I purchased so far:
New pantry door
Wallpaper
Vanity w/ top
Faucet
Pendant lighting
Mirror
Tile
Flush mount ceiling light (mud room)
LED light/ vent fan (for bathroom)
My grand total (so far): $2,163. Not so bad right?!
There are a few more things that need to be purchased, like new trim, paint and door hardware, but I'll get those in the next week or so.
The biggest change both in the mud room and powder room is that we started demo! Take a look: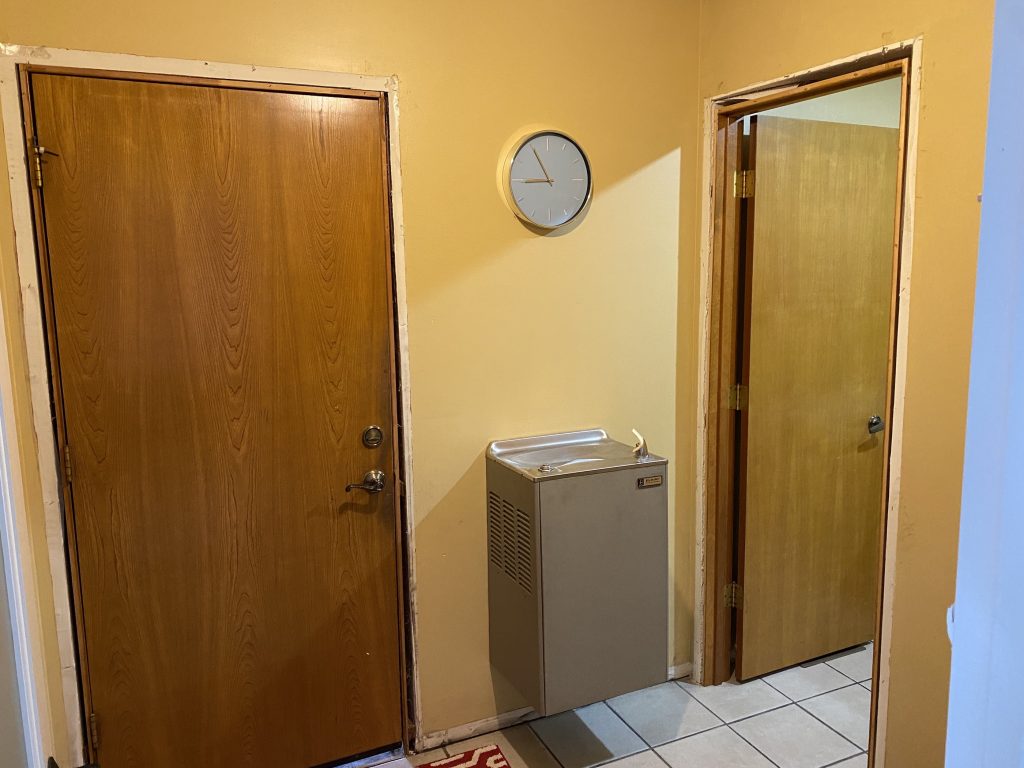 Pathetic, I know! We only demoed the trim… it's a slow start, but not that slow…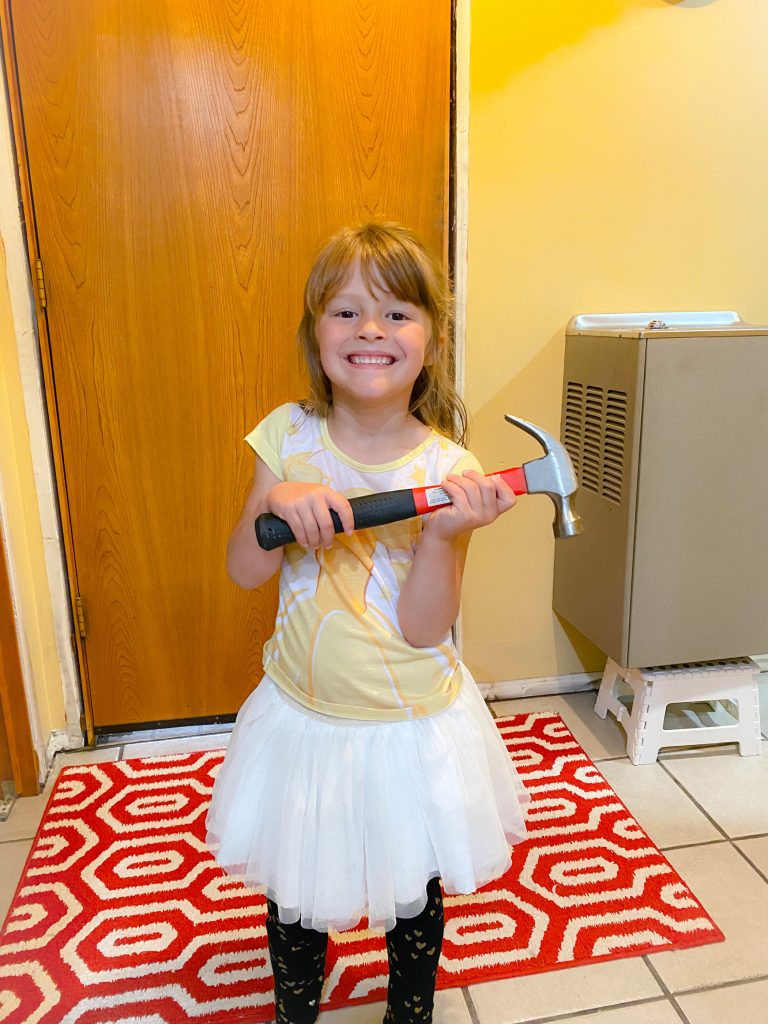 Check out last week's blog here, with the room mood board. And if you want to find more inspiration for your next project, check out the other One Room Challenge participants here.
See you next week!