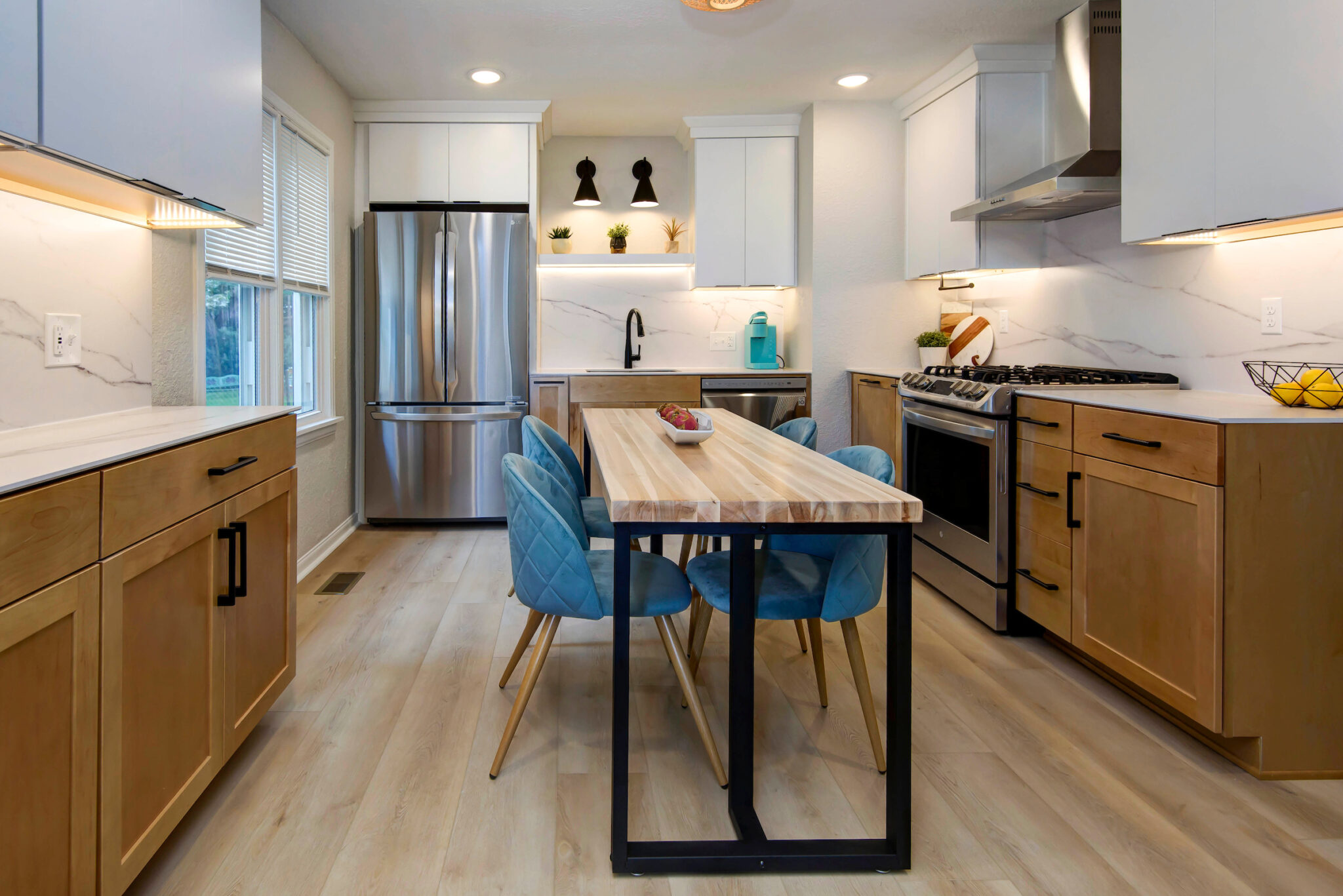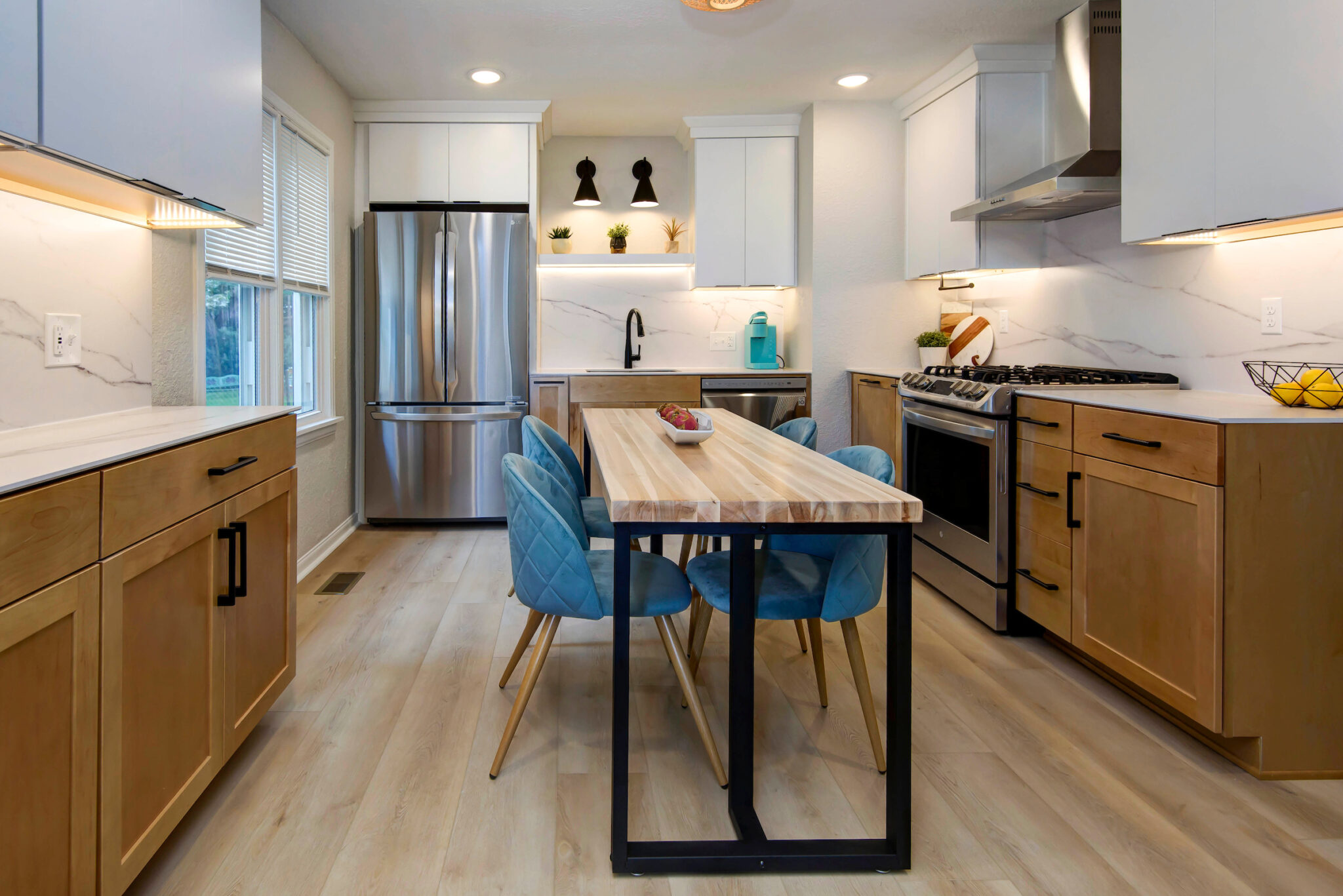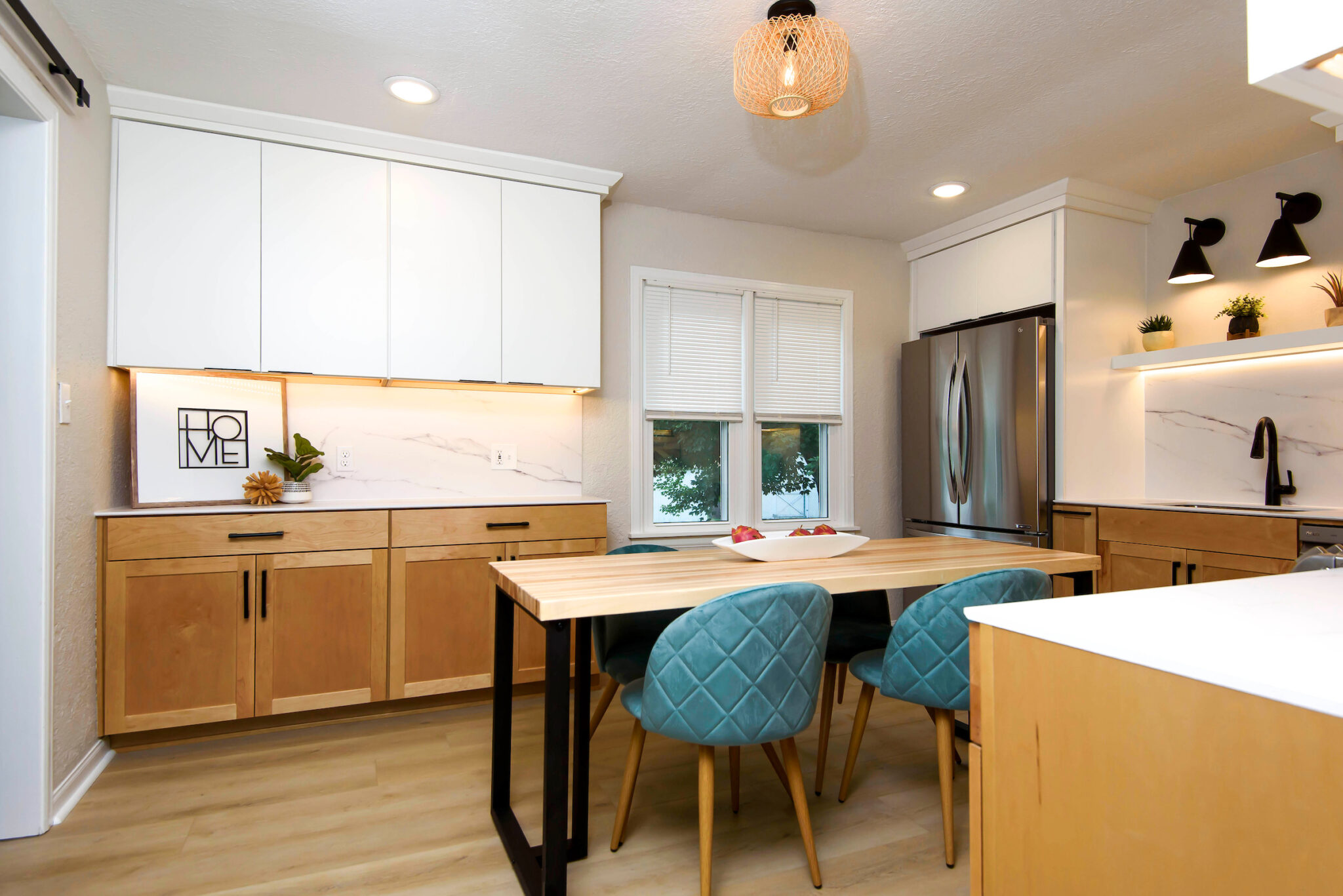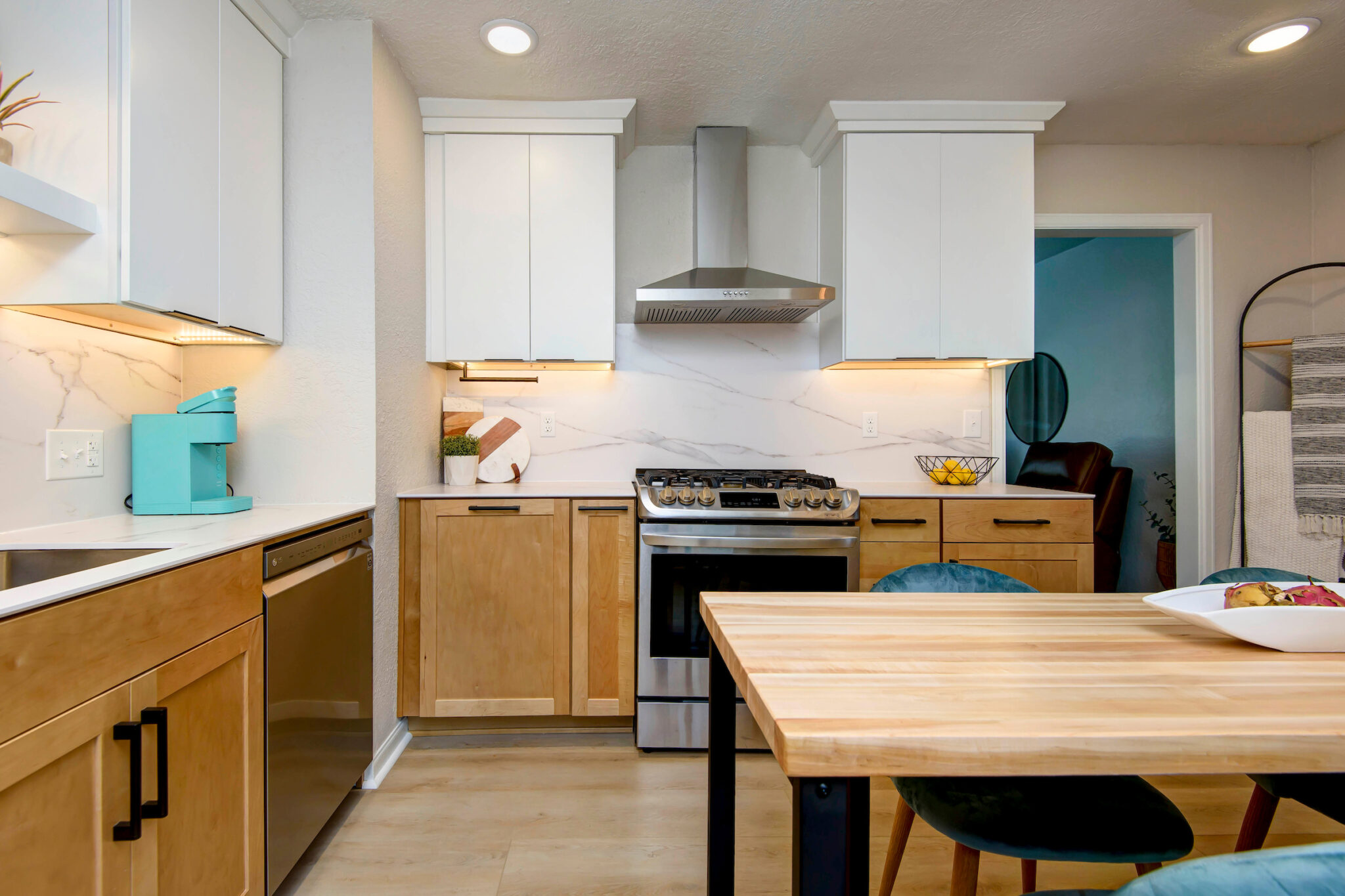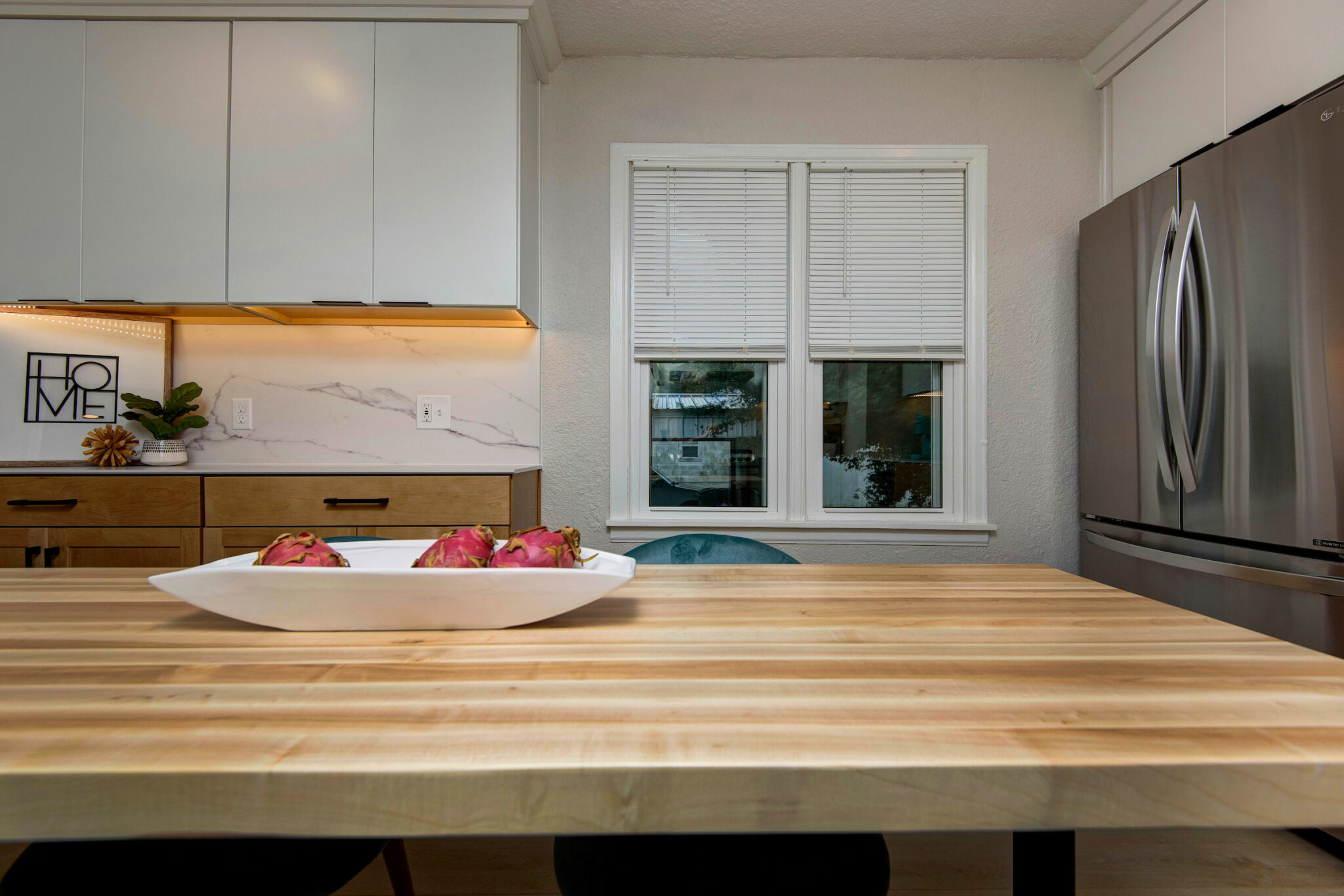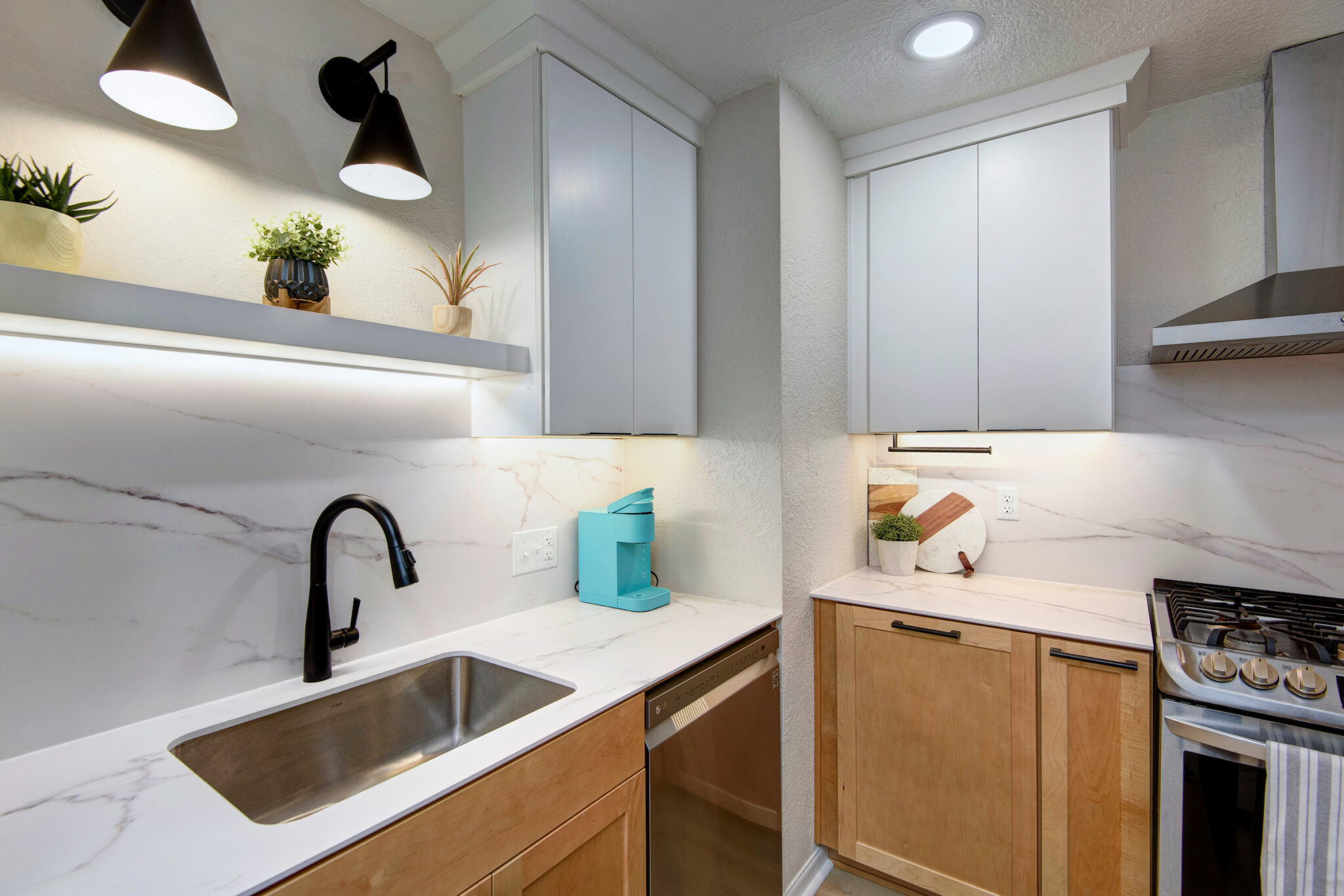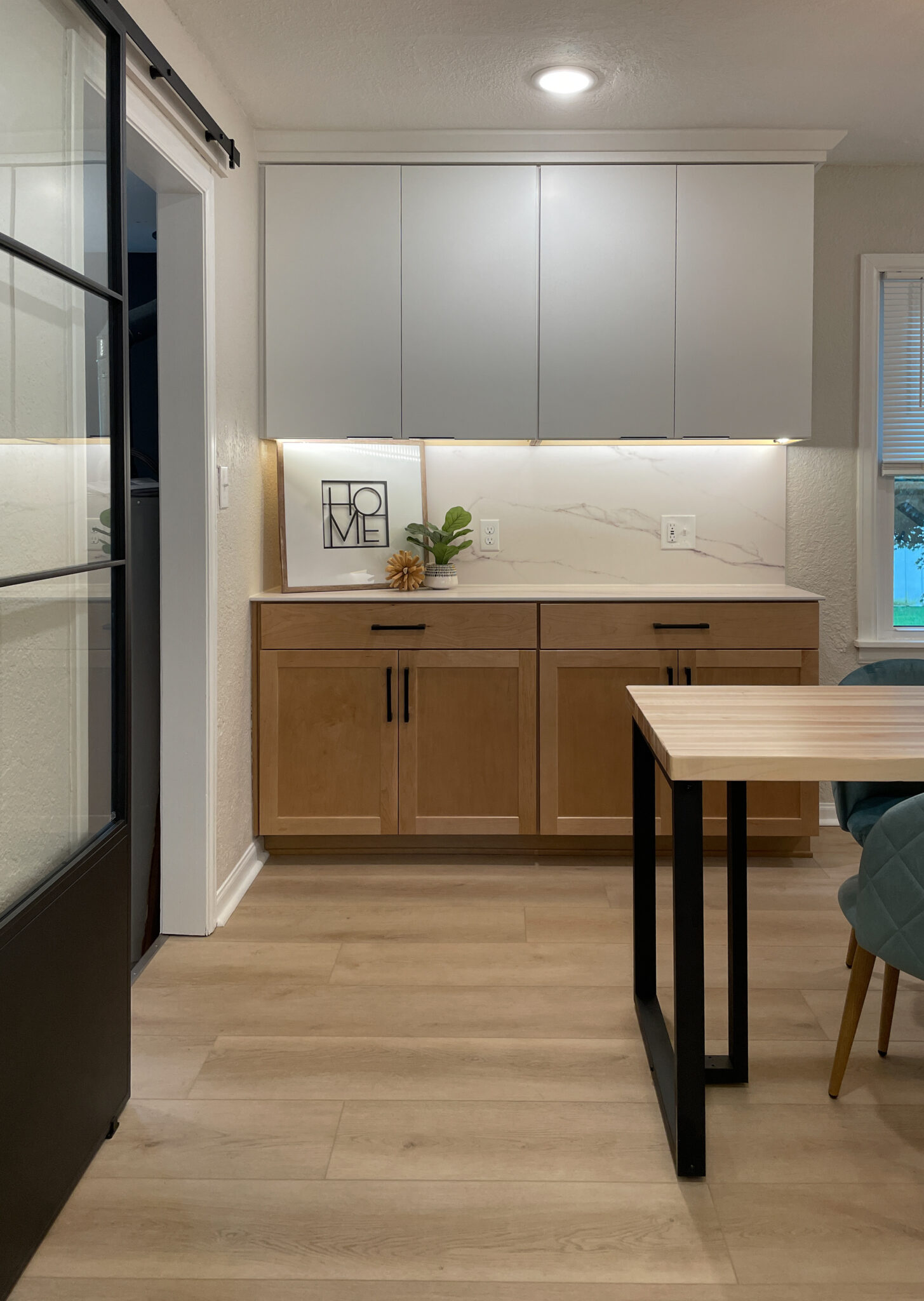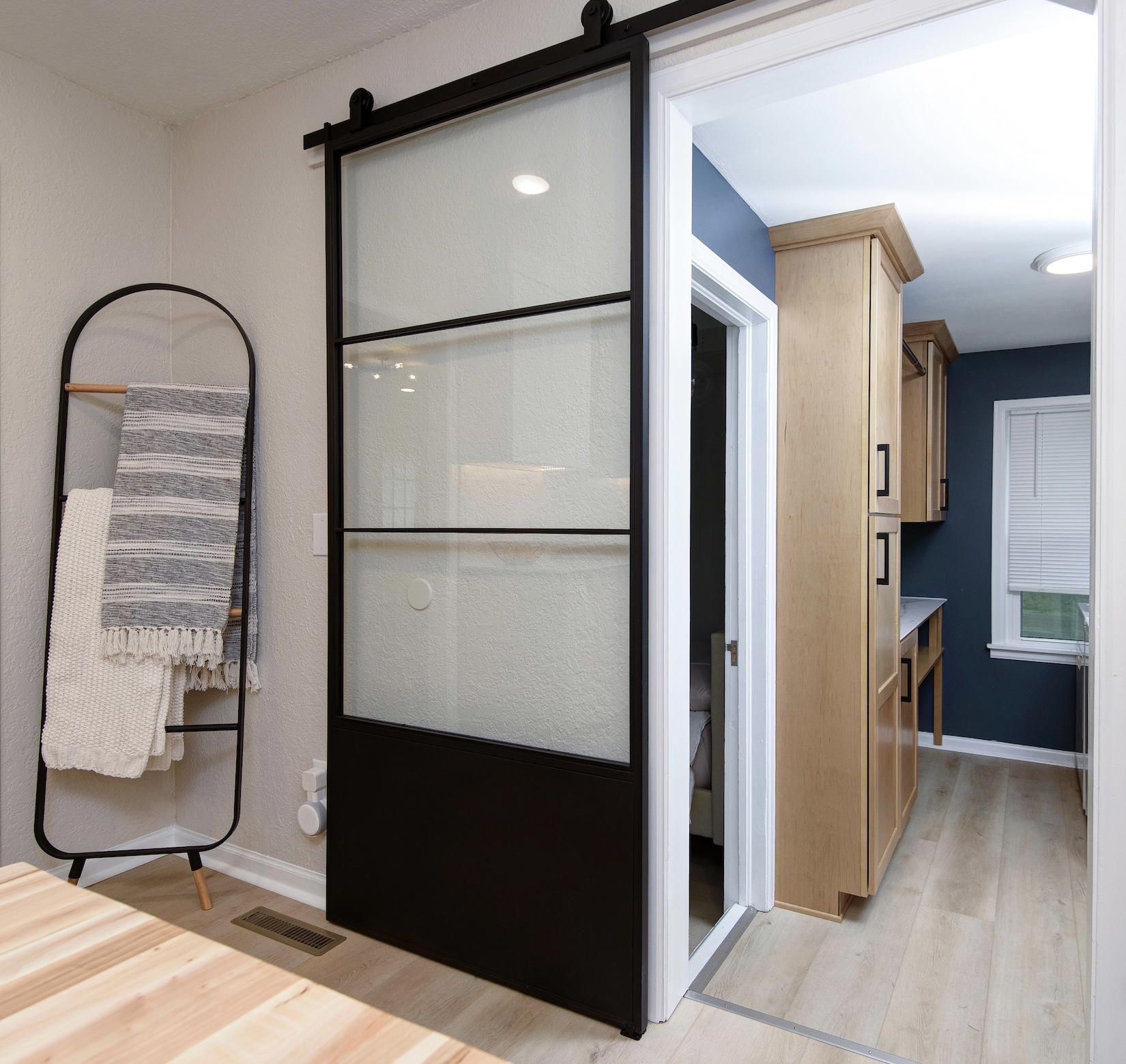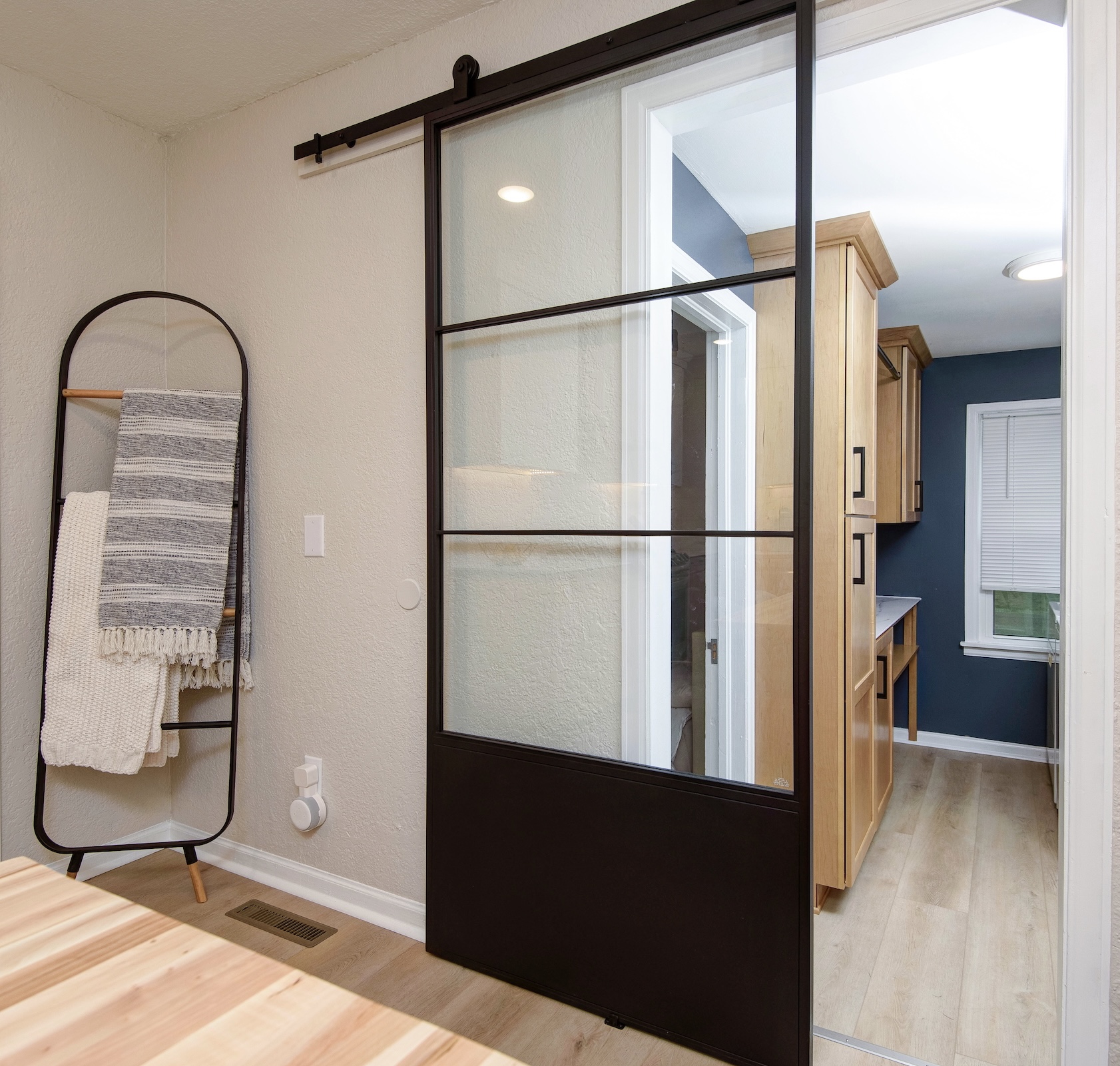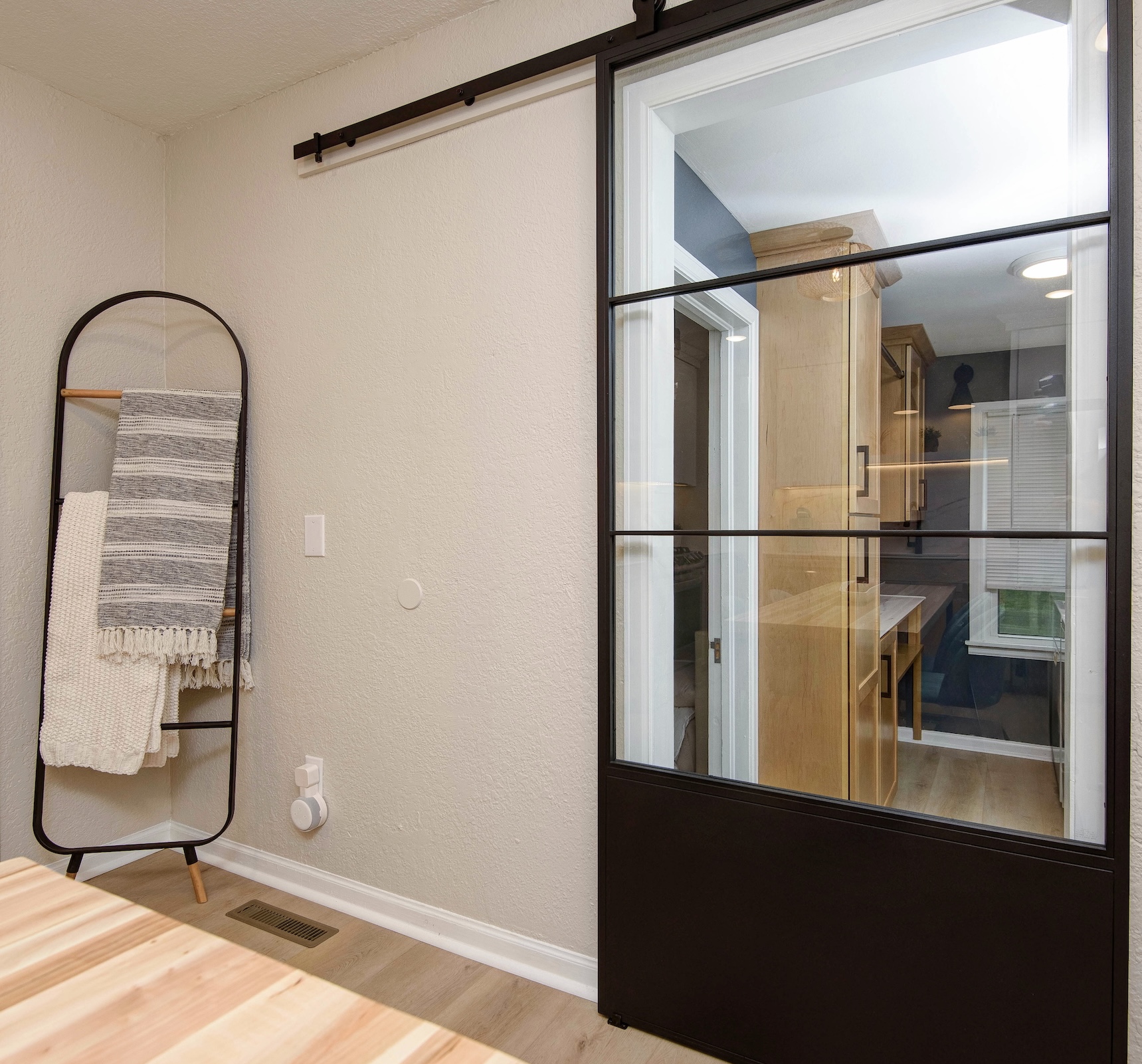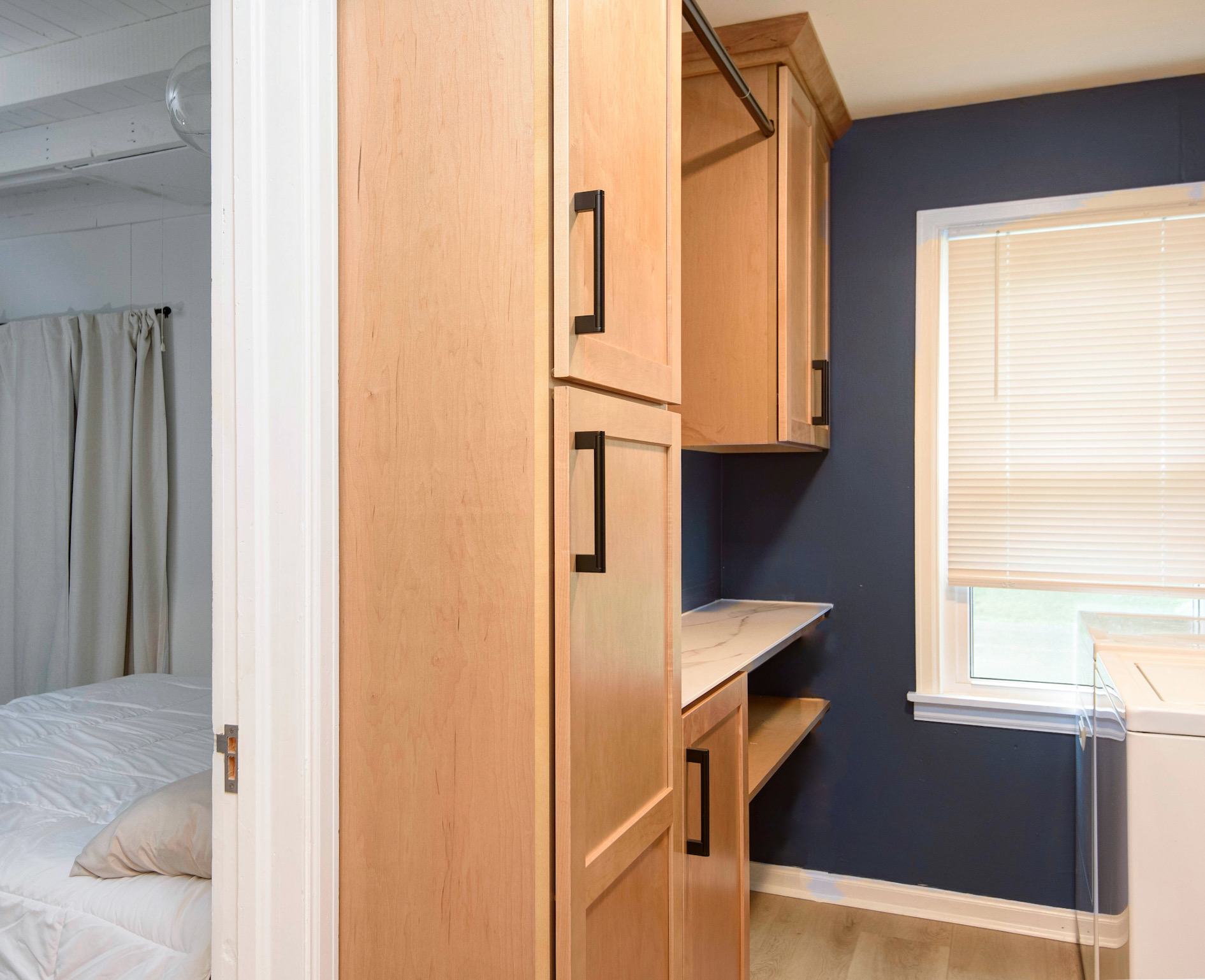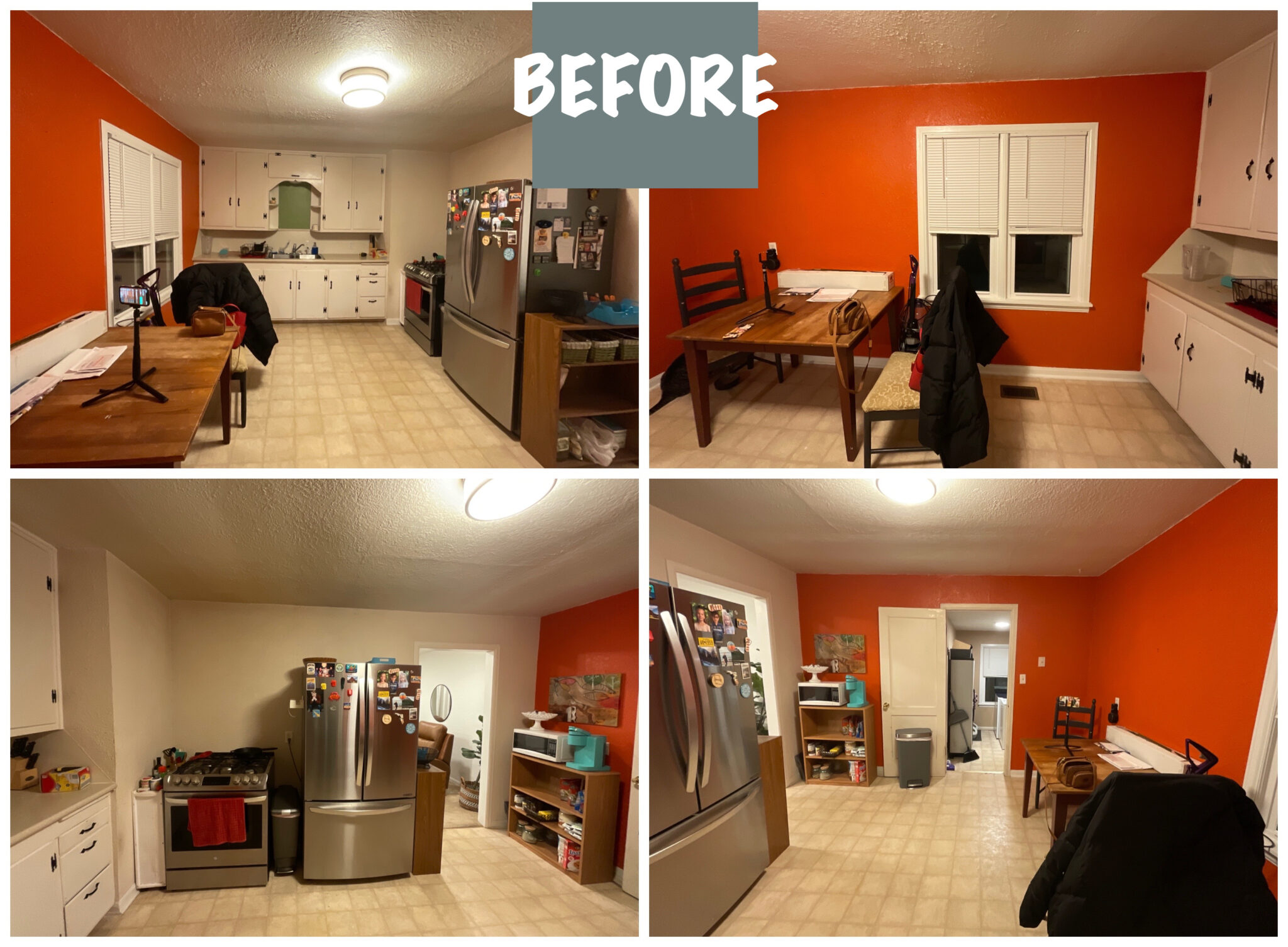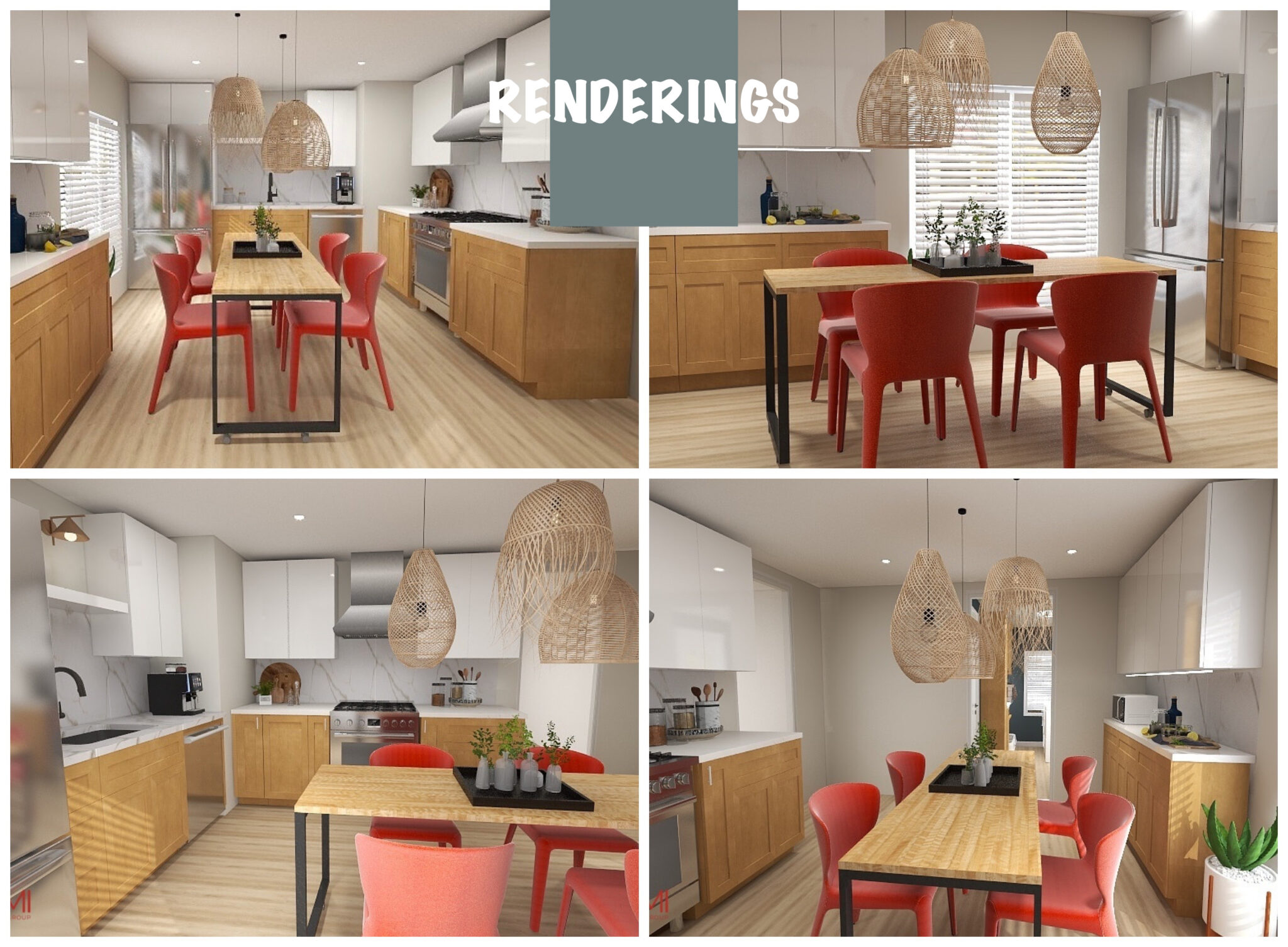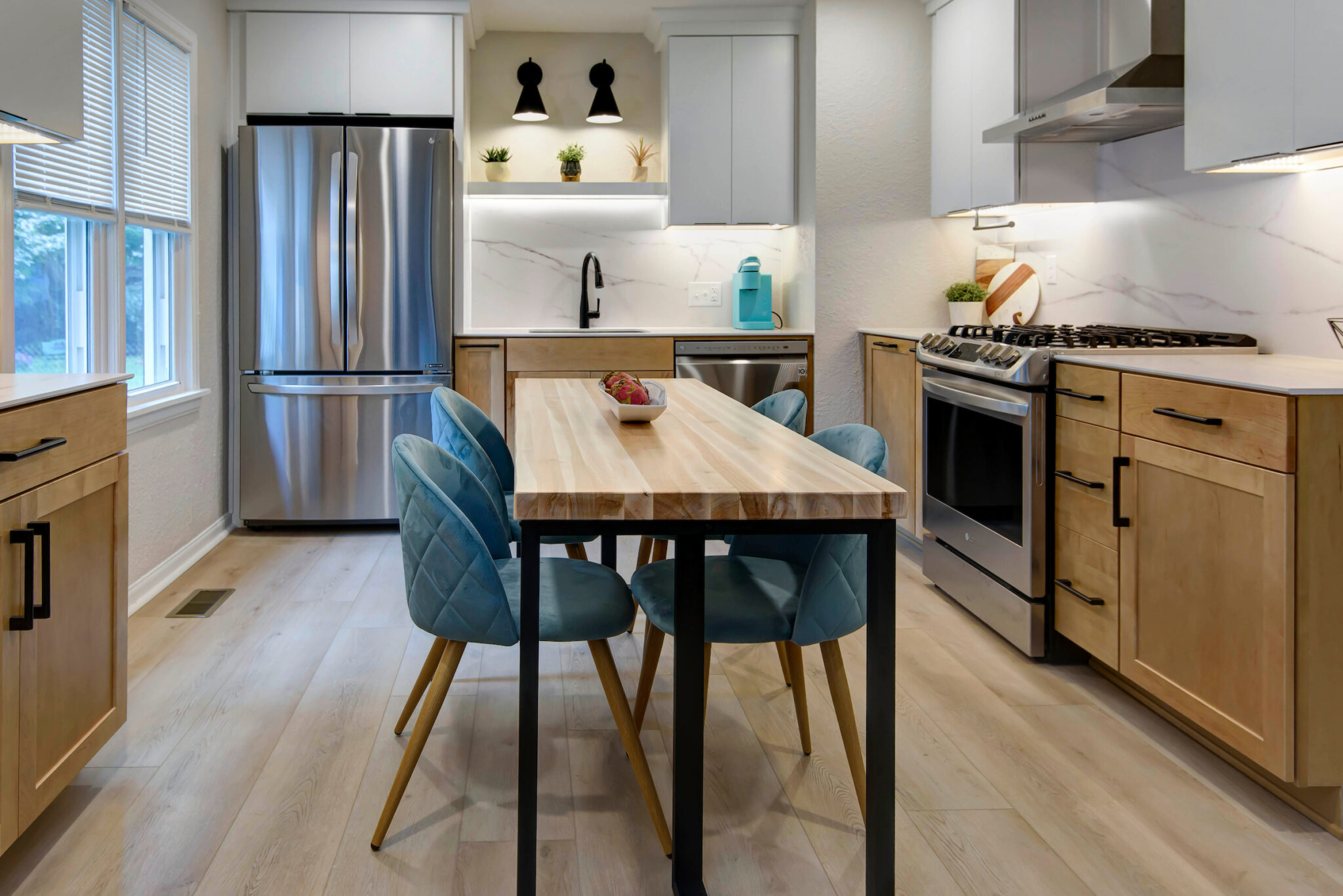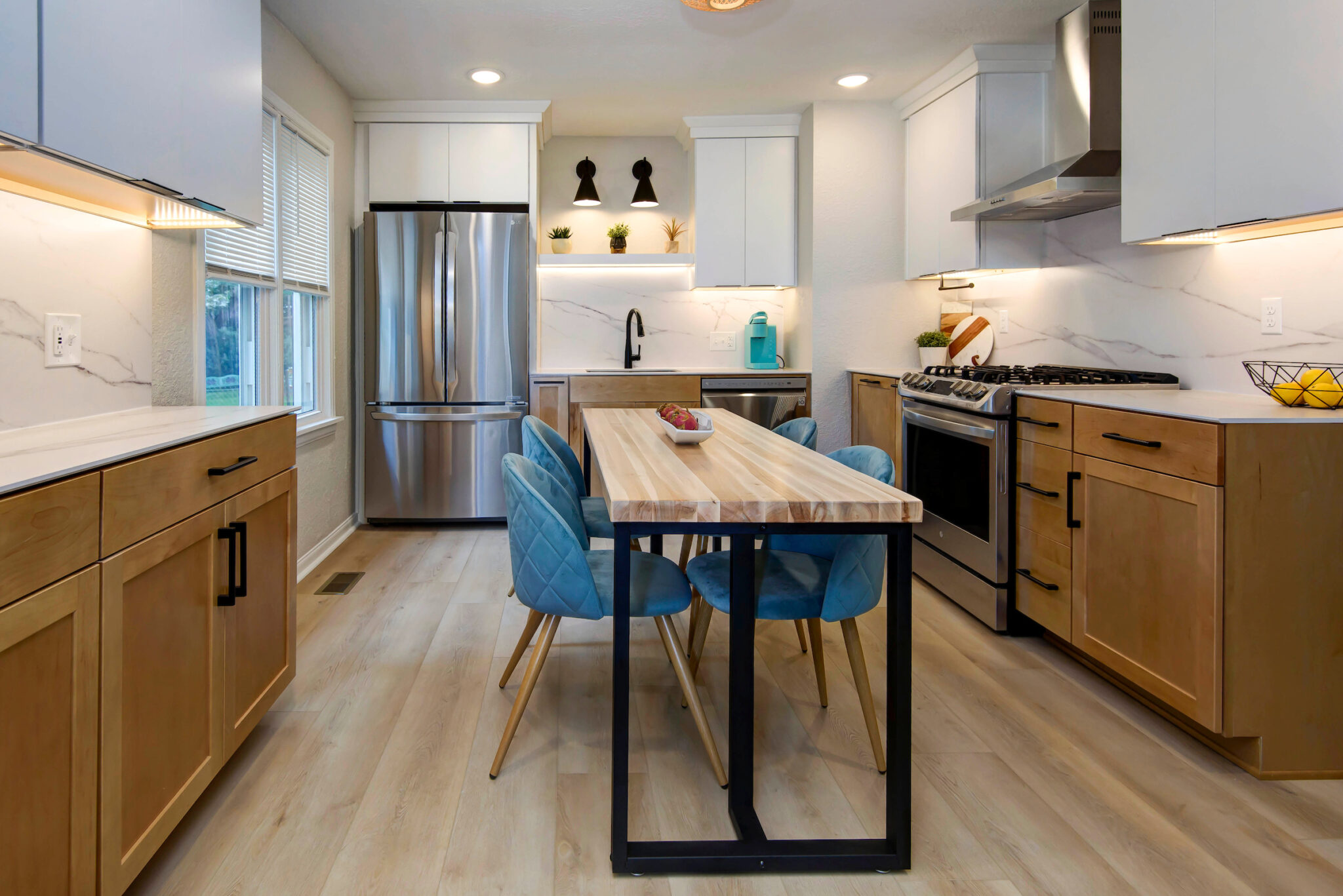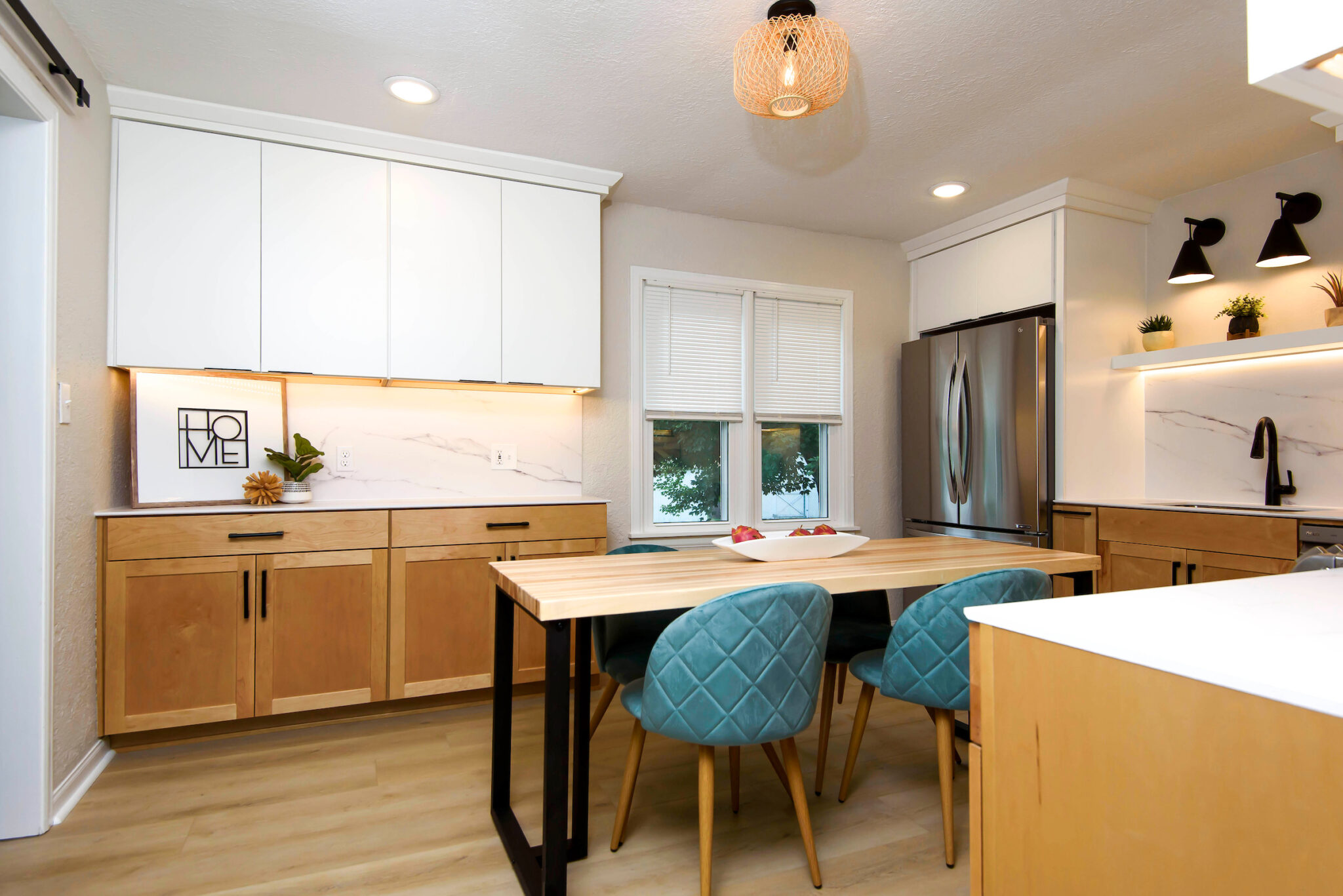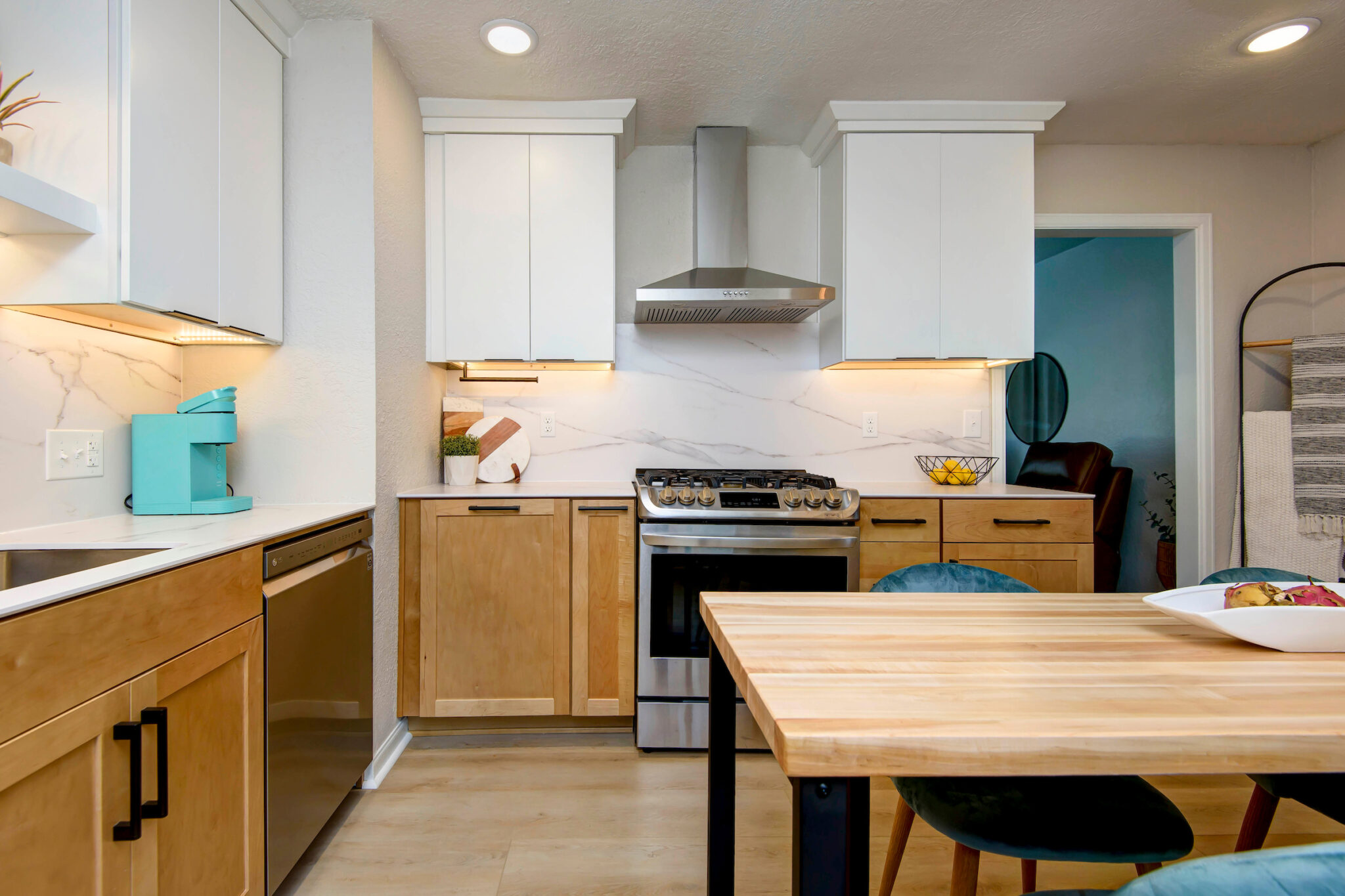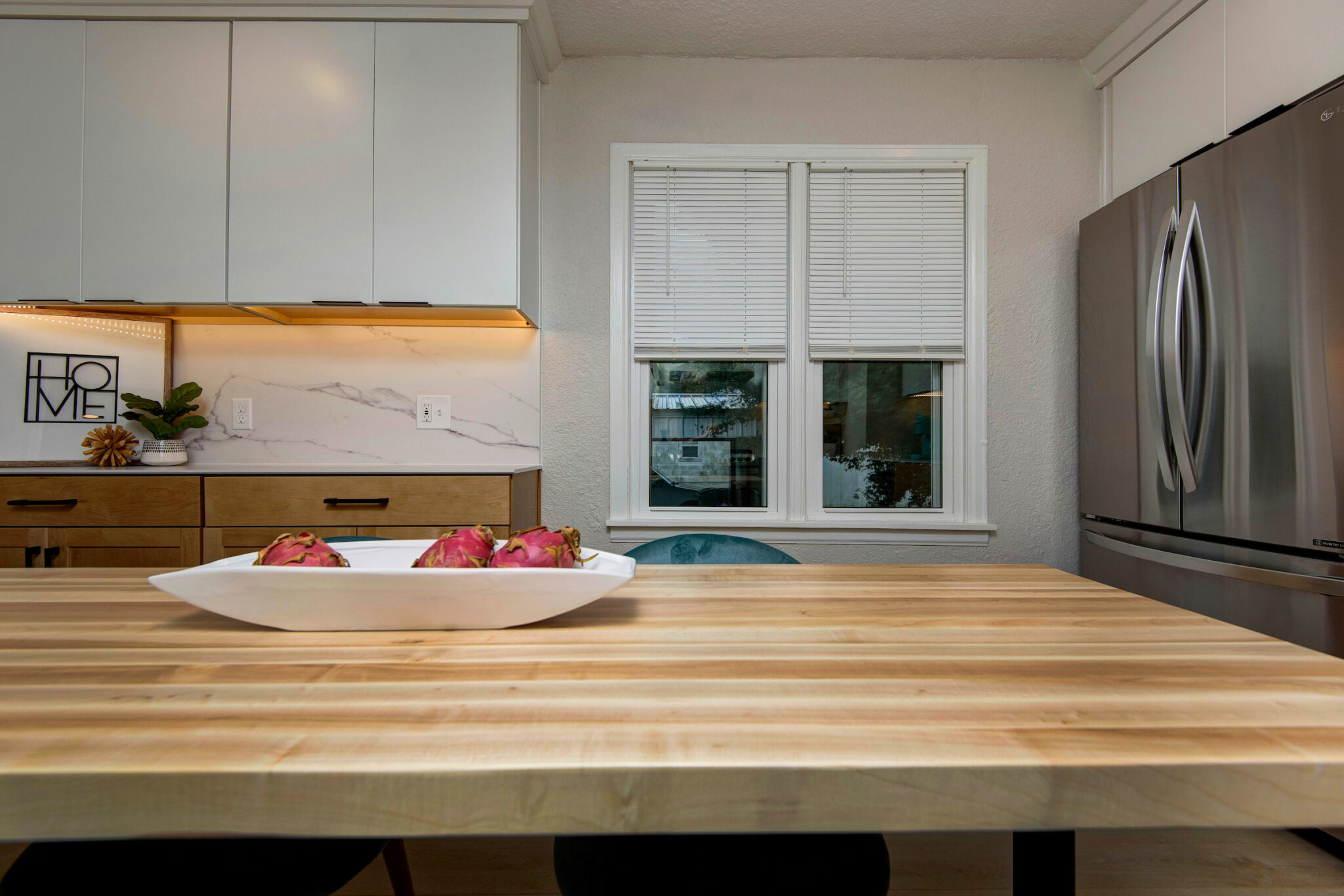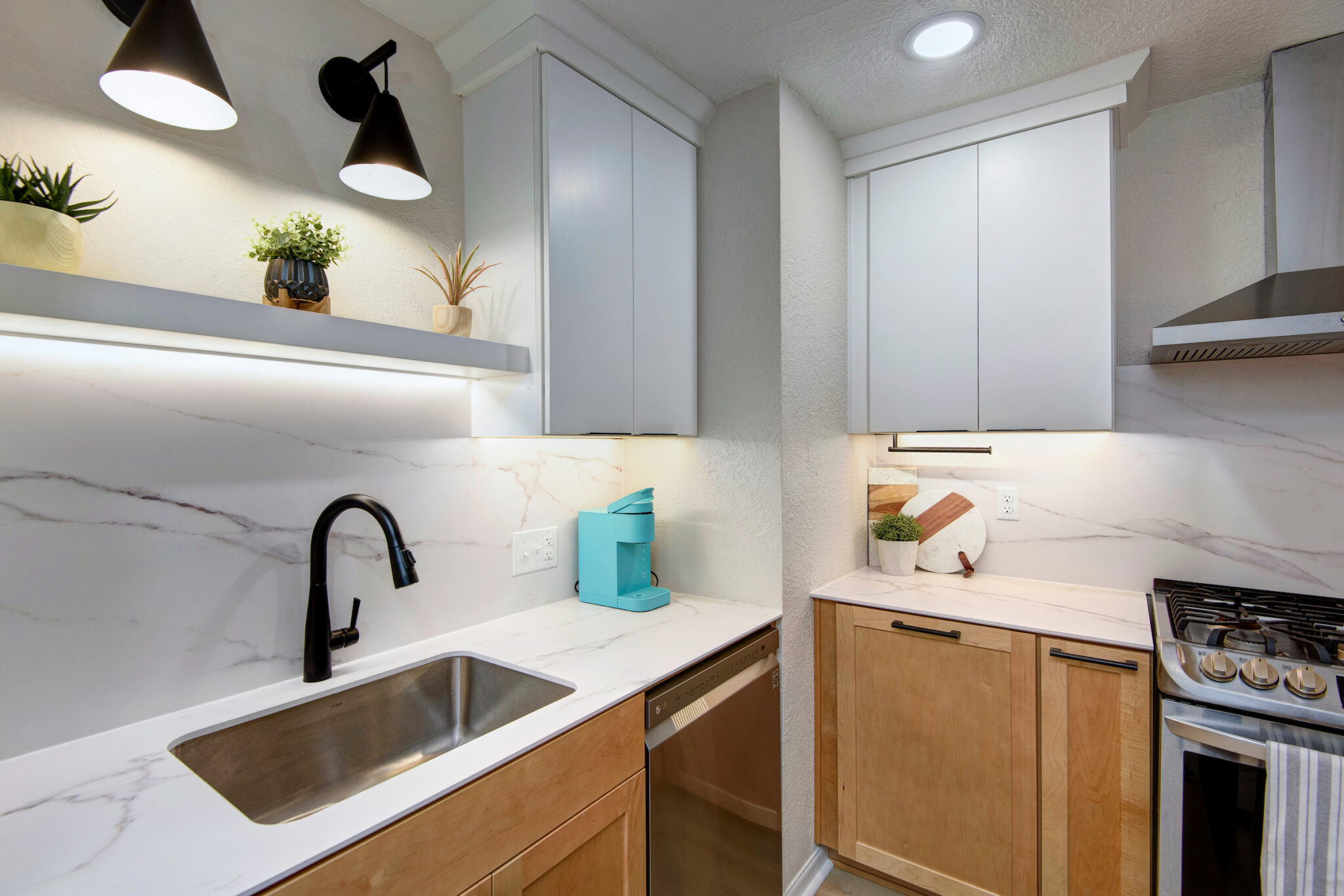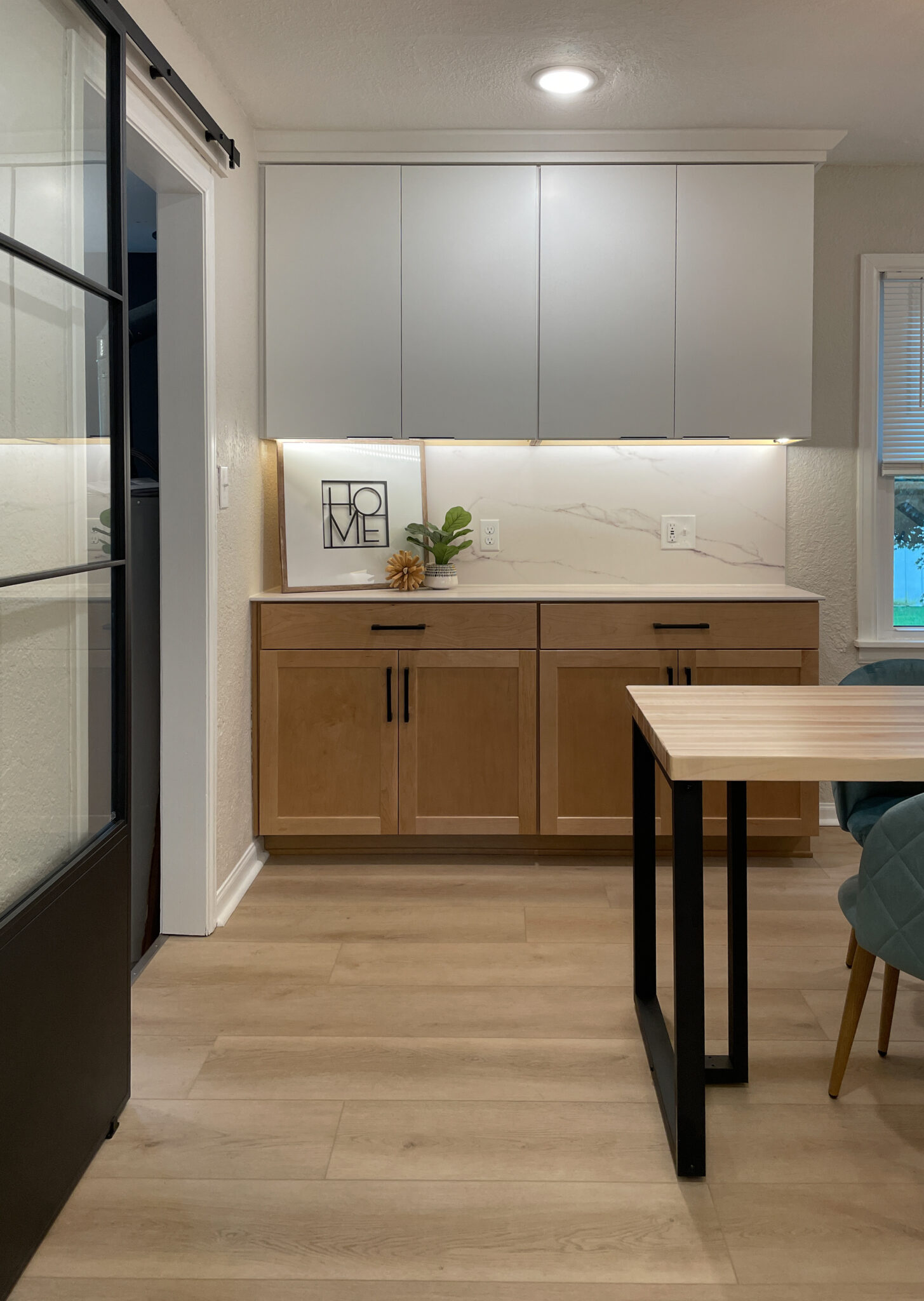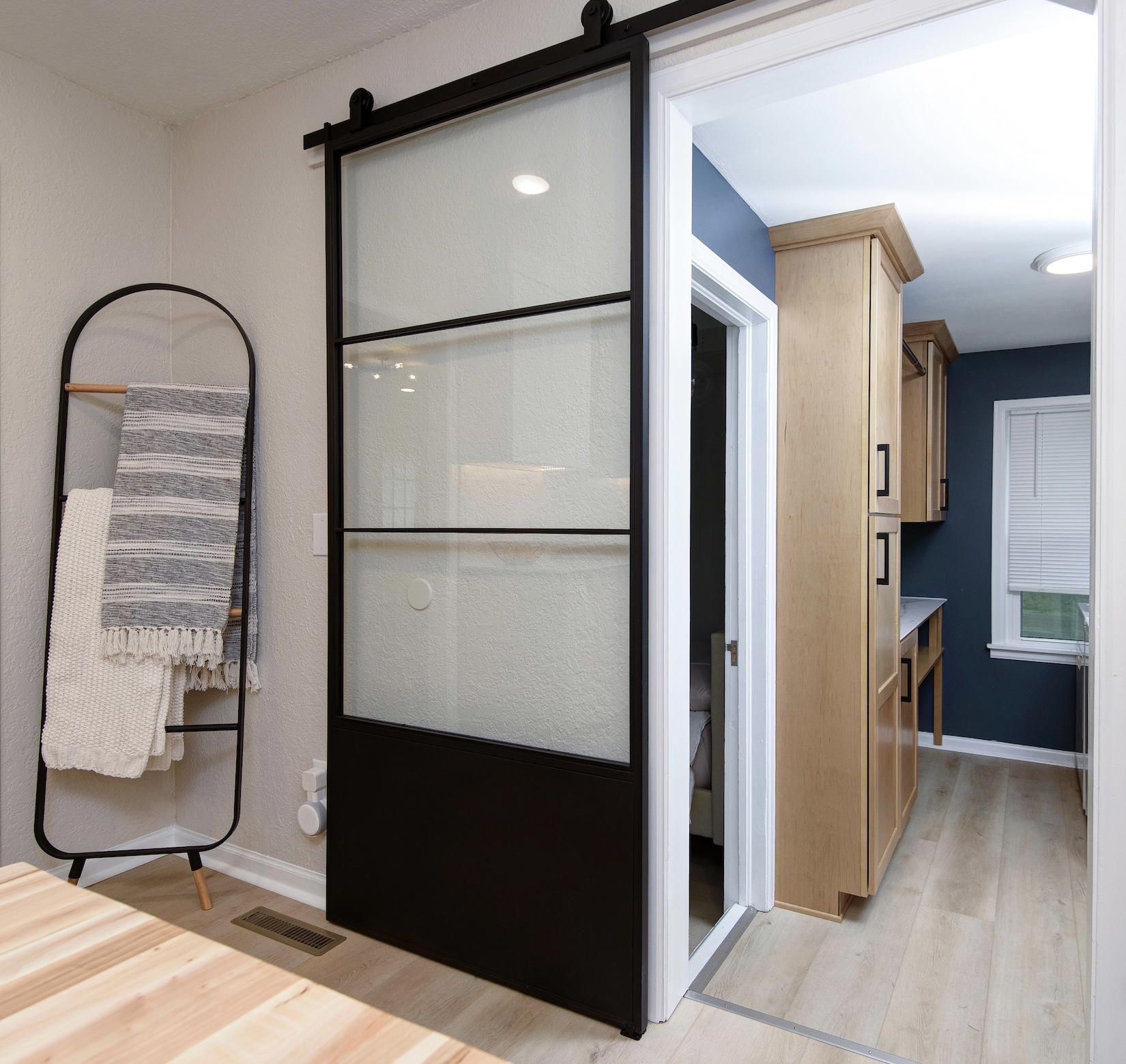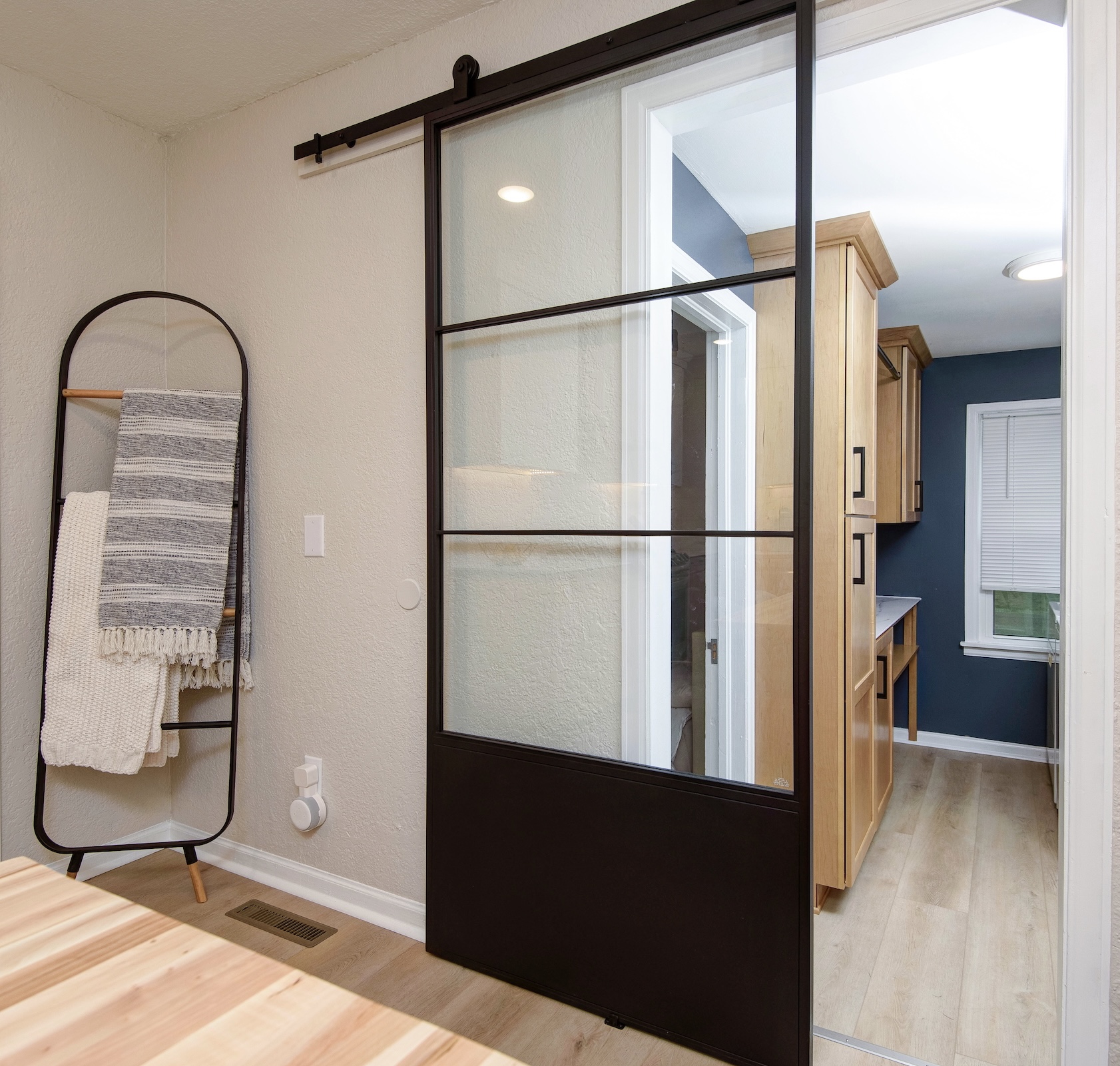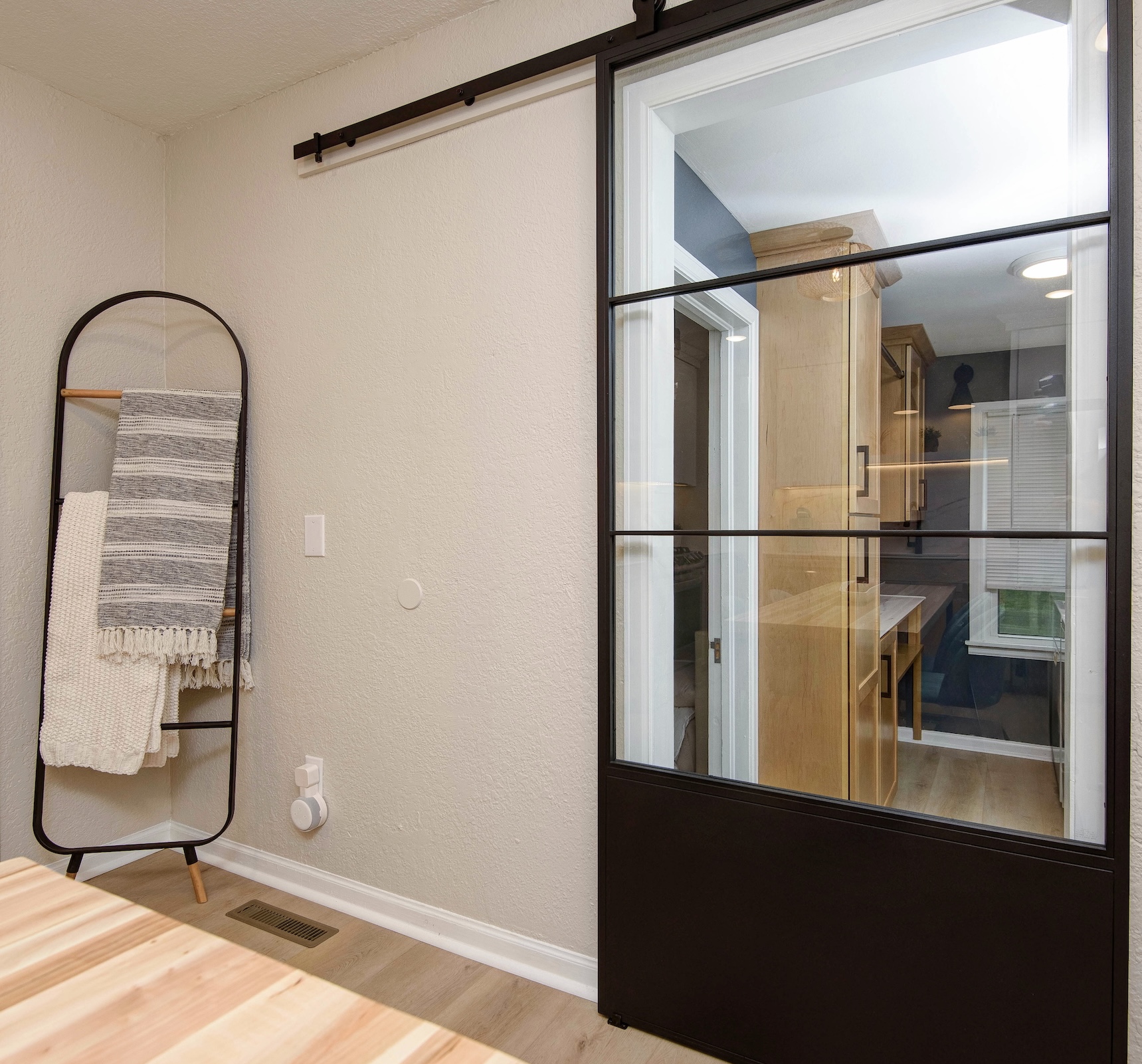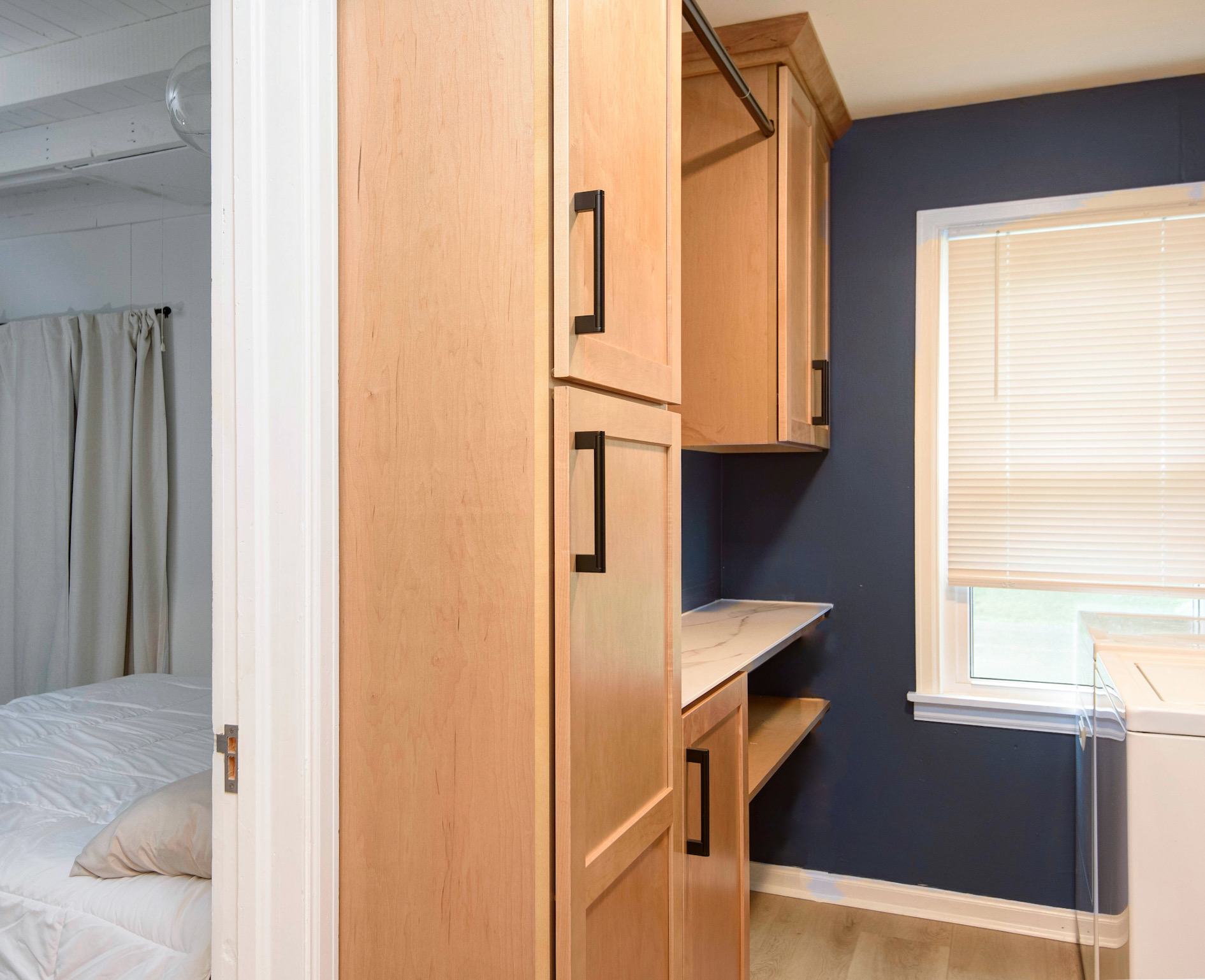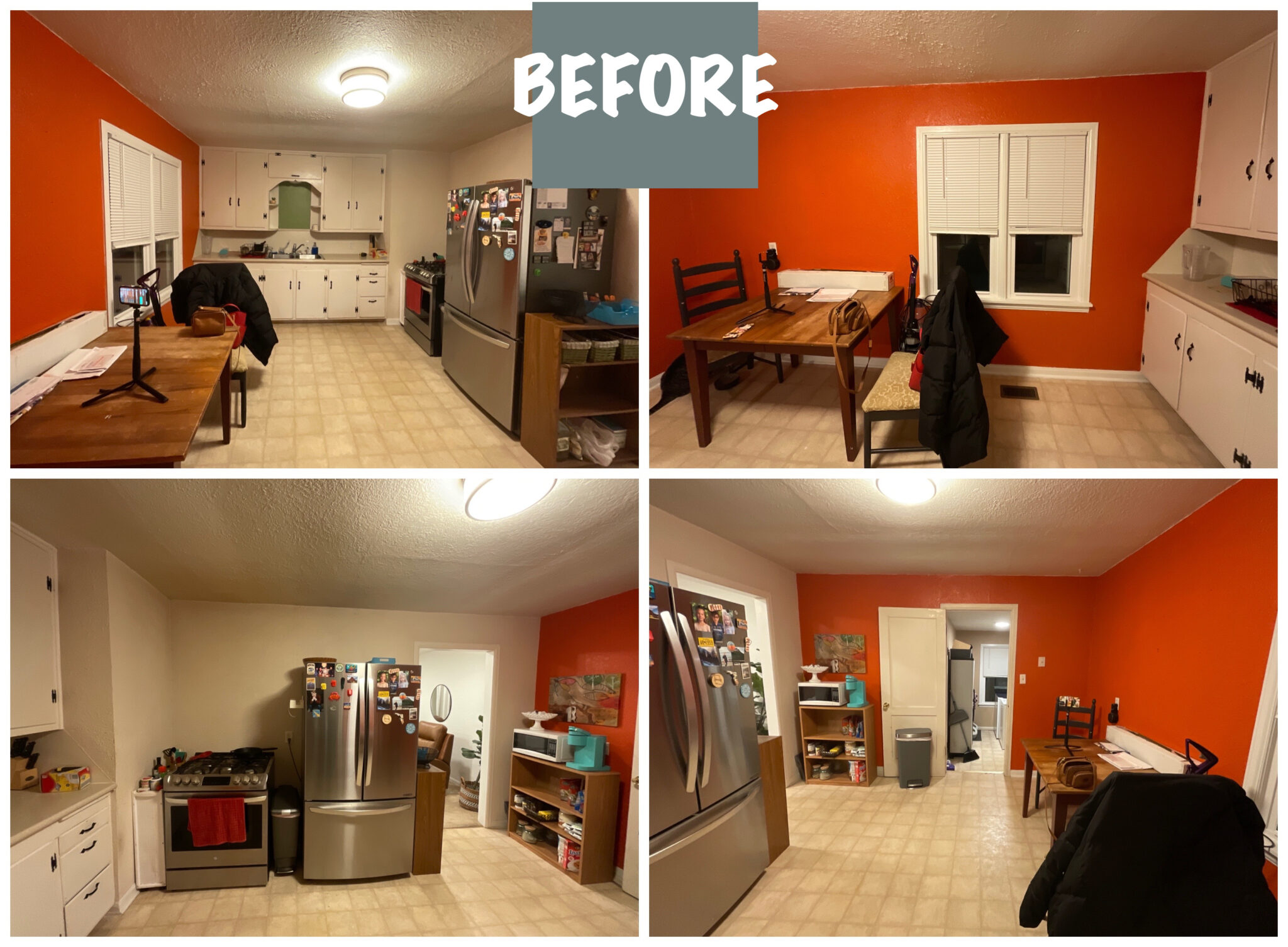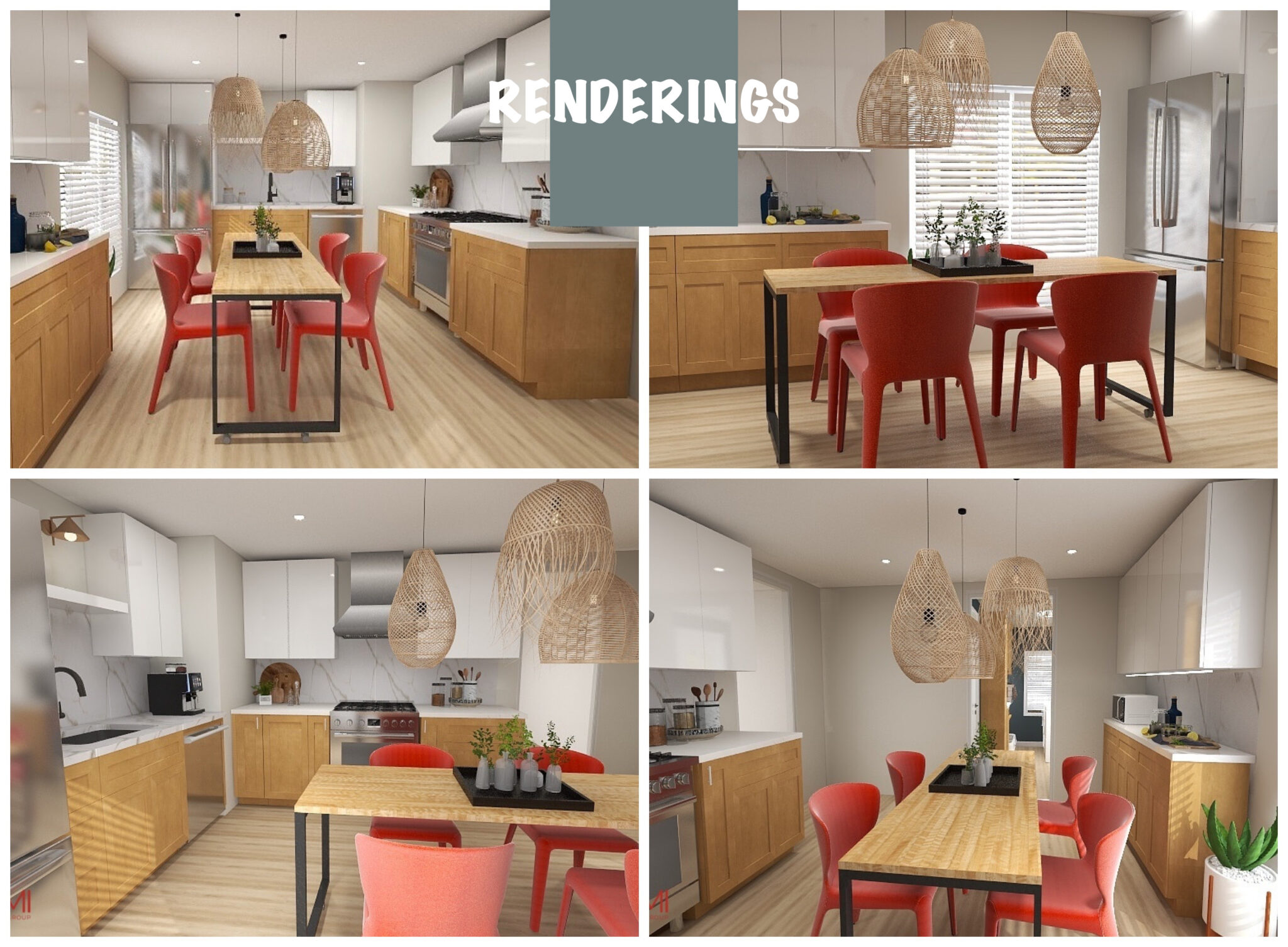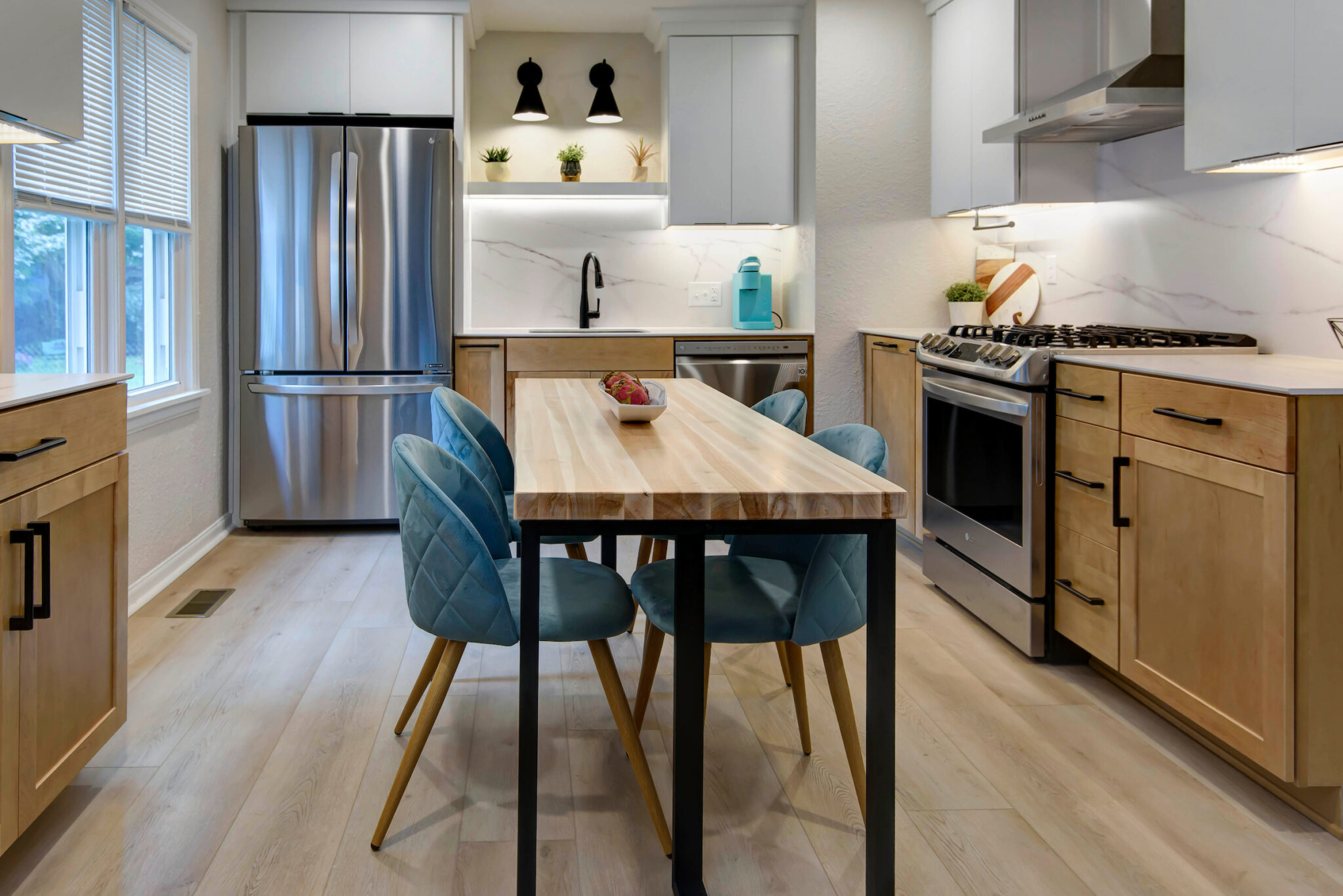 Designed by Gina McMurtrey
The homeowners of this tiny, but very well-built small home were in need of more storage, a more practical layout, and just overall updated style.
This tiny kitchen had layers (and we mean LAYERS) of historical remodeling in it. By that we mean 3 layers of wallpaper and two layers of laminate on the floor.
And ancient plumbing (with some creative attempts at solutions to aging pipes!)
We started by laying a white oak LVP by Lions Floor throughout the whole house, and let me tell you, getting this wavy, topsy-turvey floor level was quite the feat! LOTS of self-leveler. Thank goodness the house was built out of solid oak framing!
We re-configured the kitchen to allow for a dishwasher (which garnered a specific "THANK YOU!" text from the homeowner) and much, much more cabinetry. An unused wall was converted into a shallow cabinet wall where they will eventually hold their small microwave and store all the fun countertop appliances below.
The upper cabinets feature a glossy white slab door and discreet linear finger pulls in matte black. The base cabinets are a natural alder, which brings warmth to this neutral kitchen. Semi-custom cabinetry by Waypoint® provided quality cabinetry at an affordable price, with bells-and-whistles such as pull-out spice storage and double pull-out trash cans!
The countertops are a new product called Thinscape® by Wilsonart®. This product is a 1/2" super-strong material with a marble-look laminate on top. The substrate is easy to clean, scratch resistant. and has a low chemical emission limit, which was important to the homeowners.  Plus, the shark-nose front edge profile is sleek and minimal. We ran this material up the backsplash for a classic and clean look.
Homes of that era were notoriously dark. We added loads of lighting—under-cabinet, accent lighting, LED puck lights and a decorative natural material center fixture. All lighting is on dimmers for maximum mood options.
Between the kitchen and laundry room we removed the old, warped door and replaced it with a metal  and glass barn door.
The laundry room also received an update! At only 5' wide with exposed piping for the washer & dryer, this was a challenge. Upper cabinets over the laundry area cover most of the cabinetry, with the rest painted the wall color to disguise their presence. We had 12" deep cabinets made for the opposite wall, including a floor-ceiling pantry and open shelving for laundry baskets.  The walls were painted a dramatic dark slate blue, which pairs nicely with the natural alder cabinetry.
A custom 2'x5' table was made out of oak butcher block and modern iron legs. Believe it or not, they can fit up to 6 people (albeit closely) for game night!
All-in-all, the space is virtually unrecognizable from its original state and the homeowners have abeautiful, modern space to enjoy for years.
Photos by Randy Henderson, Henderson Images LLC