HOW MUCH DOES IT COST TO REMODEL A KITCHEN?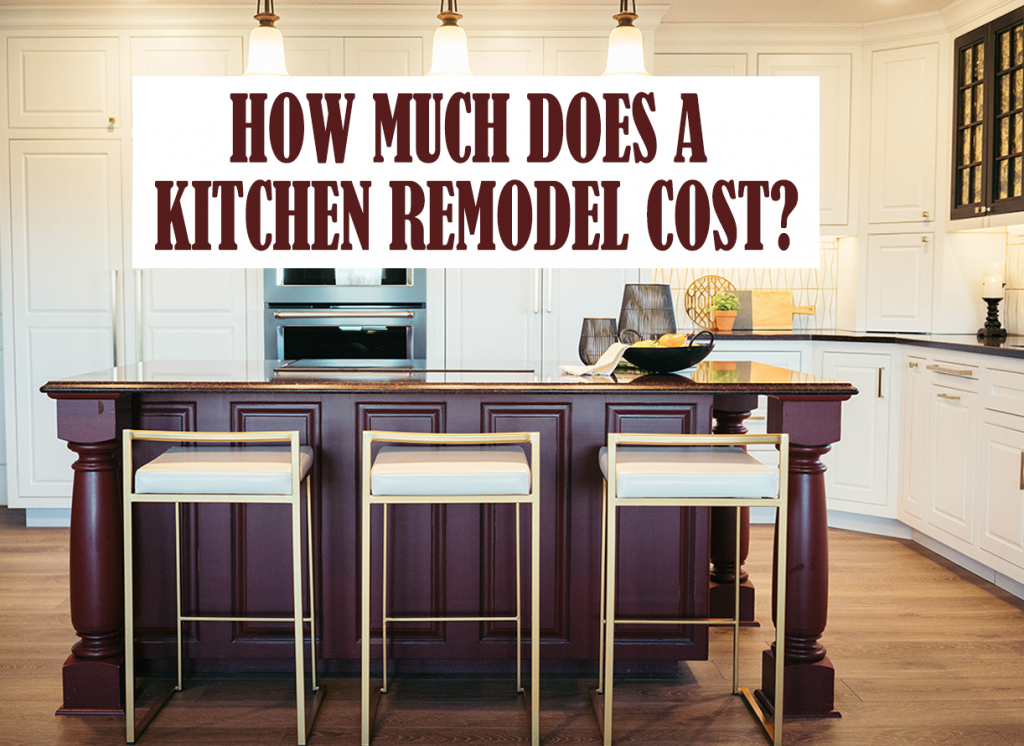 After a year of lockdowns and quarantines and generally over-analyzing our home space situations, kitchen remodels still top the list of desired home improvement projects. Whether it's a need for more storage (the #1 requested update) or a move from traditional to transitional or contemporary, a kitchen remodel can be a big investment, both in time and dollars and cents.
But how much should you expect to pay for a kitchen remodel?
After a quick Google search, the first listing was a HomeAdvisor article on this exact topic. According to them:
"On average, a kitchen remodel costs $25,584 or $150 per square foot. Most homeowners spend between $13,376 and $37,794 or $75 to $250 per square foot. The total expense varies depending on the size of the space, the quality of materials, and whether you change the layout of the room."

"The average cost to remodel a kitchen is $25,100 or $4,000 to $60,000.

A smaller project between $10,000 and $15,000 may include painting walls, refacing cabinets, upgrading the sink, and installing a tile backsplash. A $30,000+ renovation may include installing custom cabinets, hardwood floors, granite counters, and high-end appliances.

(https://www.homeadvisor.com/cost/kitchens/remodel-a-kitchen/ April 2020)"
Because there is not a lot detail in this article, there are a lot of assumptions being made here. In the 10+ years we have been doing kitchen remodel projects, we have rarely seen a kitchen remodel that costs "on average" $25,000…not unless the homeowners were doing most, if not all, of the work themselves.
And that's not even going into project estimates from HGTV shows! Even if the product costs were typical retail prices (which is highly doubtful), labor costs are often comped for promotional time on the show.
Let us say one thing very clearly…do not let a Google Search or TV show set your expectation for remodeling costs!
Now, ALL of these costs depend on the work being done. When we hear "remodel", we think new cabinets, flooring, countertops, backsplash, fixtures, and at least one or two appliances. Costs are also dependent on the specific products being selected and if the framework of the space stays the same…meaning moving or adding walls or changing the location of workstations.
We would consider simply repainting cabinets, replacing hardware, and updating the tile or countertops a "refresh." Those projects could still cost at least $15,000-$25,000 if done professionally.
Although a bit dated, and considering we're in a period of some of the highest materials costs in decades, we find the numbers in a 2019 Remodeling Magazine report which put the national average for a midrange major kitchen remodel at $66,196 and an upscale major kitchen remodel at $131,510, to be a little more believable.
Can you have a professional, complete kitchen overhaul for under that average of $66,000? Sure! This is where the choice of products and trades comes into play, but be aware that the "you get what you pay for" is really true. (Check out our upcoming blog post on "How to save money on a kitchen remodel!)
About 3-4 months before you begin the process, it's important to address these THREE KEY THINGS TO DO BEFORE STARTING A KITCHEN REMODEL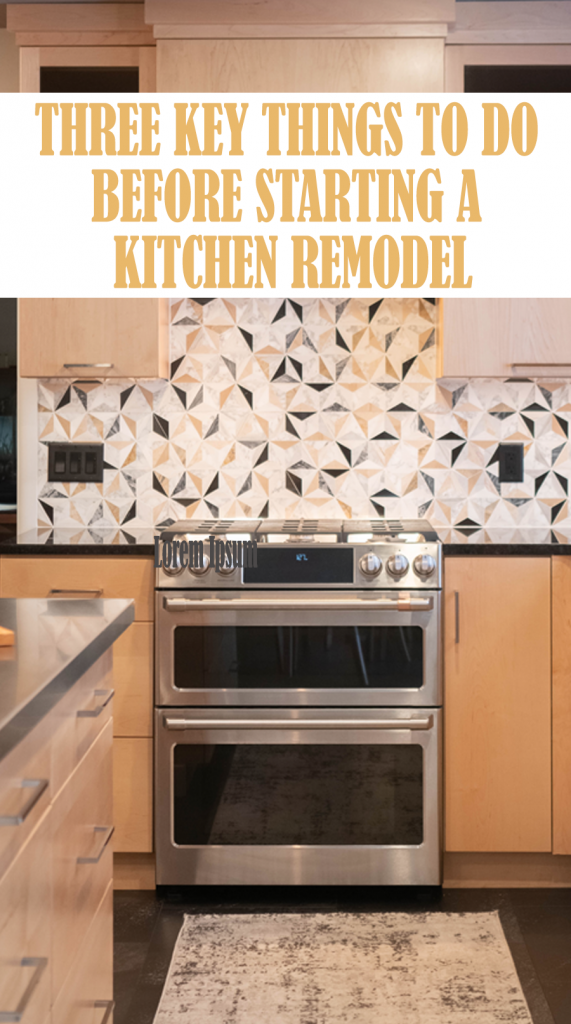 Set a Realistic Budget
Again, if you're browsing online or watching renovation shows on TV, know that the project estimates you're seeing are not usually reflective of what a kitchen remodel really costs!
YOU MUST READ ON or research further to find the scope of the project for these amounts! If no scope is listed (meaning what was done and what level of products were purchased) and the amount is below $25,000, it's very possible they're referring to builder-grade products only and and/or does not include labor.
Choose Realistic Products
When looking at what you want select for your kitchen remodel, ask yourself:
Which of these three are the most important to me?
As much as we would love to be able to say that there are products out there that offer all three of these qualifiers, they are decidedly few and far between (if they exist at all.)
If you're wanting a Thermadore gas cooktop because you love to cook, you're choosing quality and style, but if you're concerned about price, this is not going to do your budget any favors.
These three qualifications may be different depending on the individual products instead of the whole project. Just list what you need for the remodel and add a P (price), Q (quality) or S (Style) to the side. This will help you know where you need to spend a little and that you'll need to save a little more in other, not-so-important areas.
Determine Realistic Implementation
If you have time, and like to attack home projects on your own, or have a nice arsenal of friends and family who are talented in one trade area or another, maybe a DIY or self-contracted project is for you.
But don't forget the old adage, TIME = MONEY. YOUR time is valuable (aka is DIY worth your time?)
No doubt you can save a lot of money if you do it yourself, but that is only if you are SKILLED. Otherwise, many DIY projects have turned into money-sucking beasts, and in our opinion, a kitchen is not a DIY-friendly remodel option.
And, let's talk a brief second about the time needed. On average (in our experience) a full kitchen remodel can take around two months to complete. With the current wait times due to COVID, expect some items to take 3 to 4 MONTHS to arrive…cabinetry and appliances being the main hold-ups. That means planning for a kitchen remodel needs to happen at least 6 months before you need it to be completed.
In the end, after the time and energy and money that it takes for a full-scale kitchen remodel, the results should be a transformed space that brings you and your family joy. Hiring a designer can help ease some of the work on your end and make the process smooth and pain-free.