Faux or No? Get the Wrought Iron Look Without the Expense
Adding wrought iron to a room's design provides an authentic, old-world charm as well as a rustic elegance. Unfortunately, the expense with using this type of material is often a deterrent for customers who may want to incorporate the look into their home projects. Good news! Gina McMurtrey Interiors offers a wonderful alternative — faux wrought iron.
Faux wrought iron can be made from a variety of materials, but the basic idea is that it's lightweight and a fraction of the cost of the real thing. You may want to take on the challenge by making faux iron yourself with a DIY method, or you can find affordable options such as Faux Iron Solutions.
Tableaux® faux iron is an environmentally friendly composite of 100% post-industrial reclaimed and recycled wood fiber. It also weighs about 10% of conventional wrought iron, is very durable and easy to install.
An extensive catalog is available you to browse and choose a design from. Plus, any concept can be adapted and rendered into your own unique or personalized custom design—such as a monogram, company logo, or design that follows the unique style of your home.  These wrought iron pieces can be customized to fit any size window, opening or wall area.  Installation is easy and can be mounted to float inside an opening, hinged on the outside, or even z-clipped for sidelight windows or doors.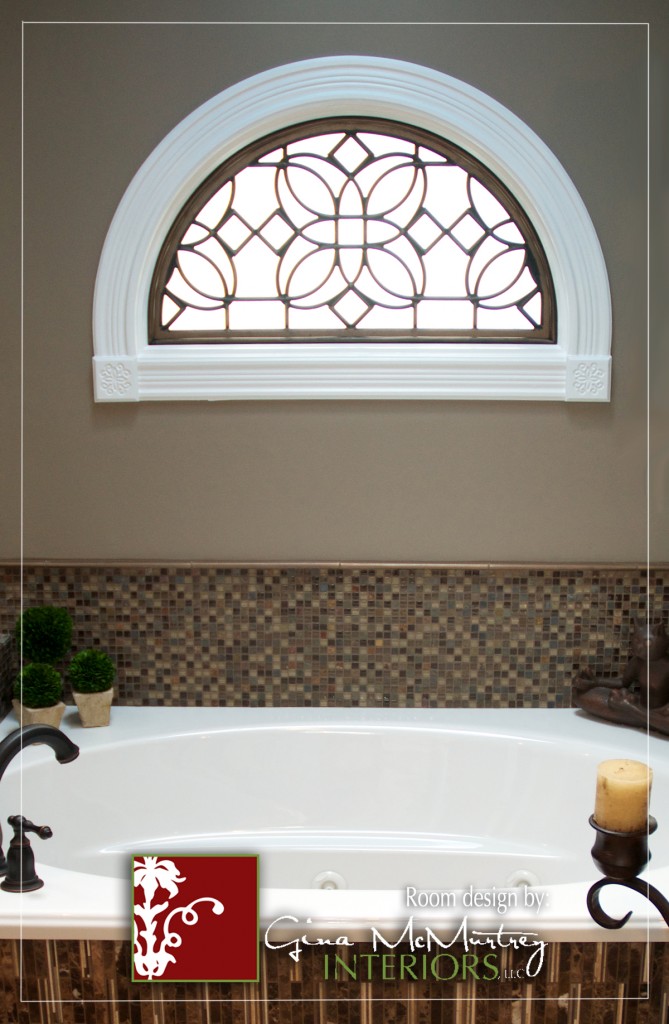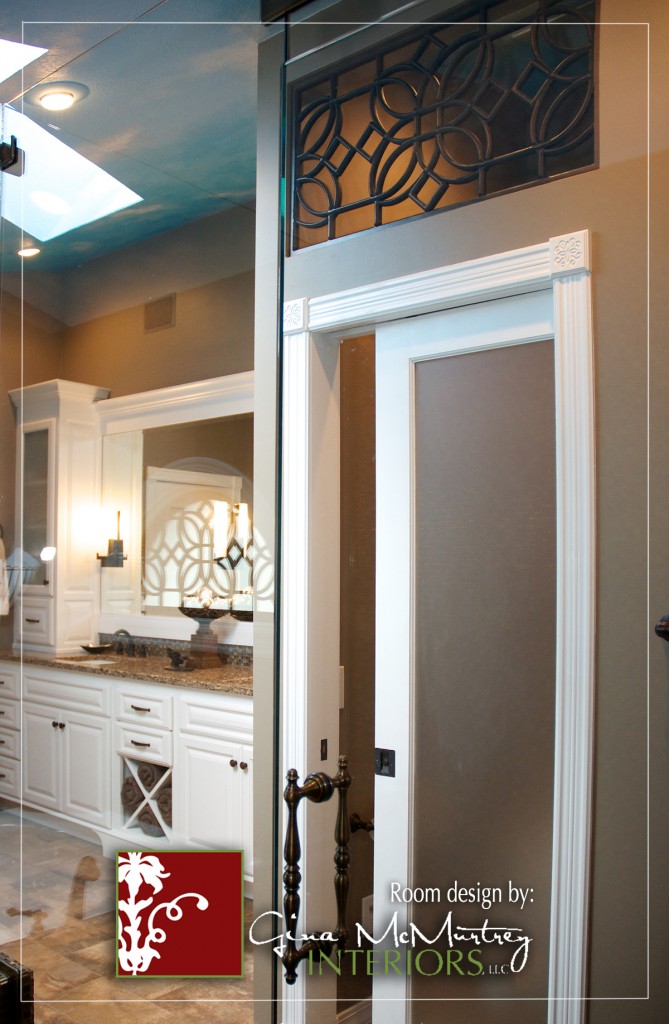 Use faux wrought iron for:
Window treatments
Transoms
Ceilings
Exterior decorative elements
Wall art
Door inserts
And much more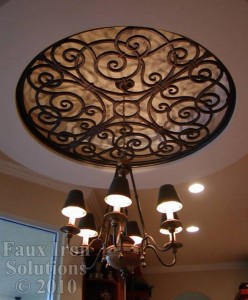 Exterior faux iron options are especially attractive due to their resistance to water, rot and termites. Exterior applications include decorative iron brackets, patio lattices, iron accents, etc.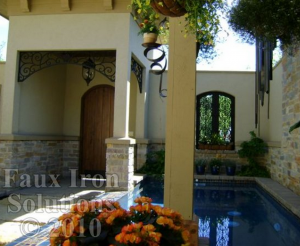 If you've always wanted to use wrought iron in your home but hesitate because of the cost, now is a fantastic time to take a look at your faux iron options. Contact us today if you'd like more information on this great product!