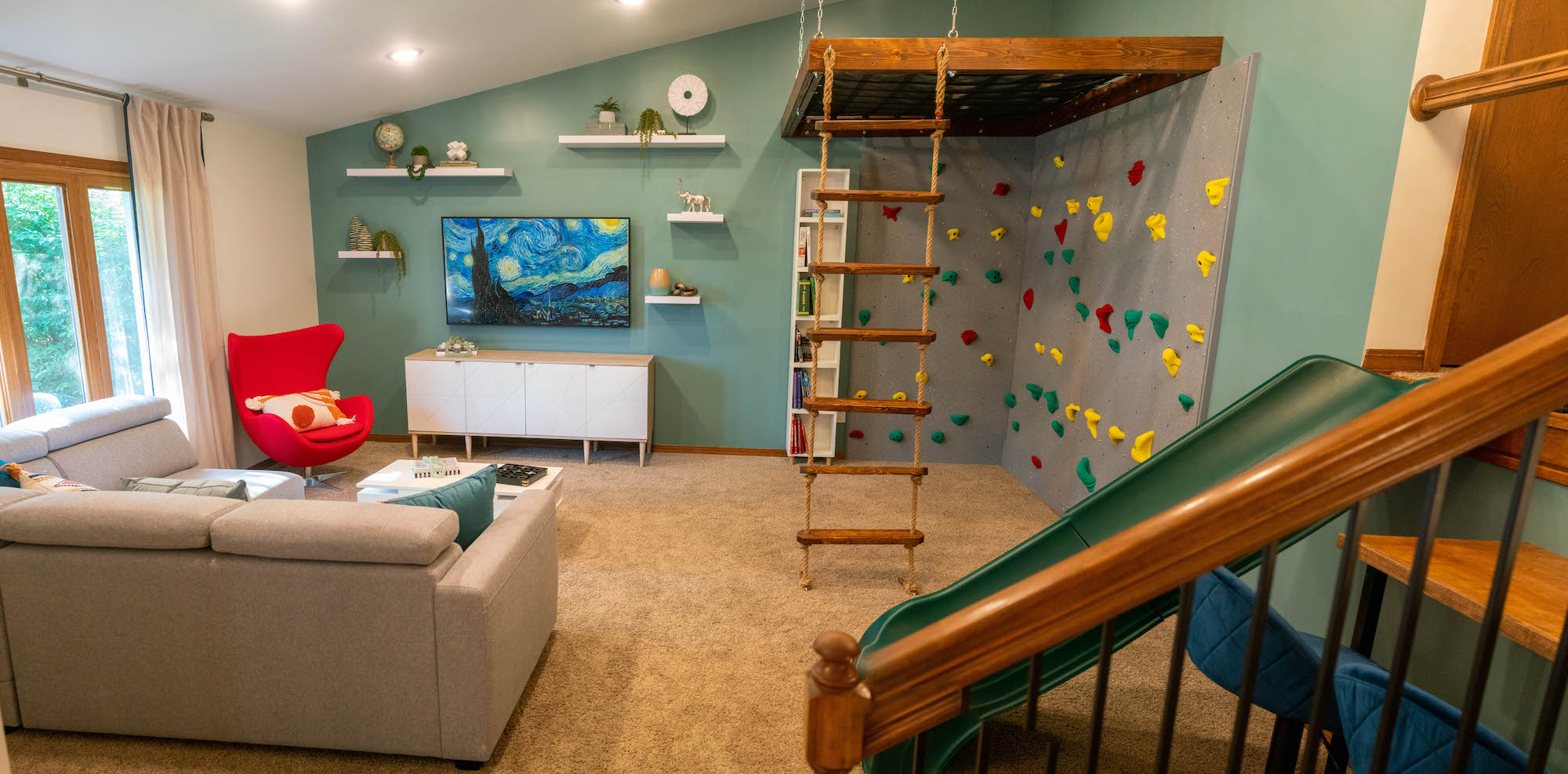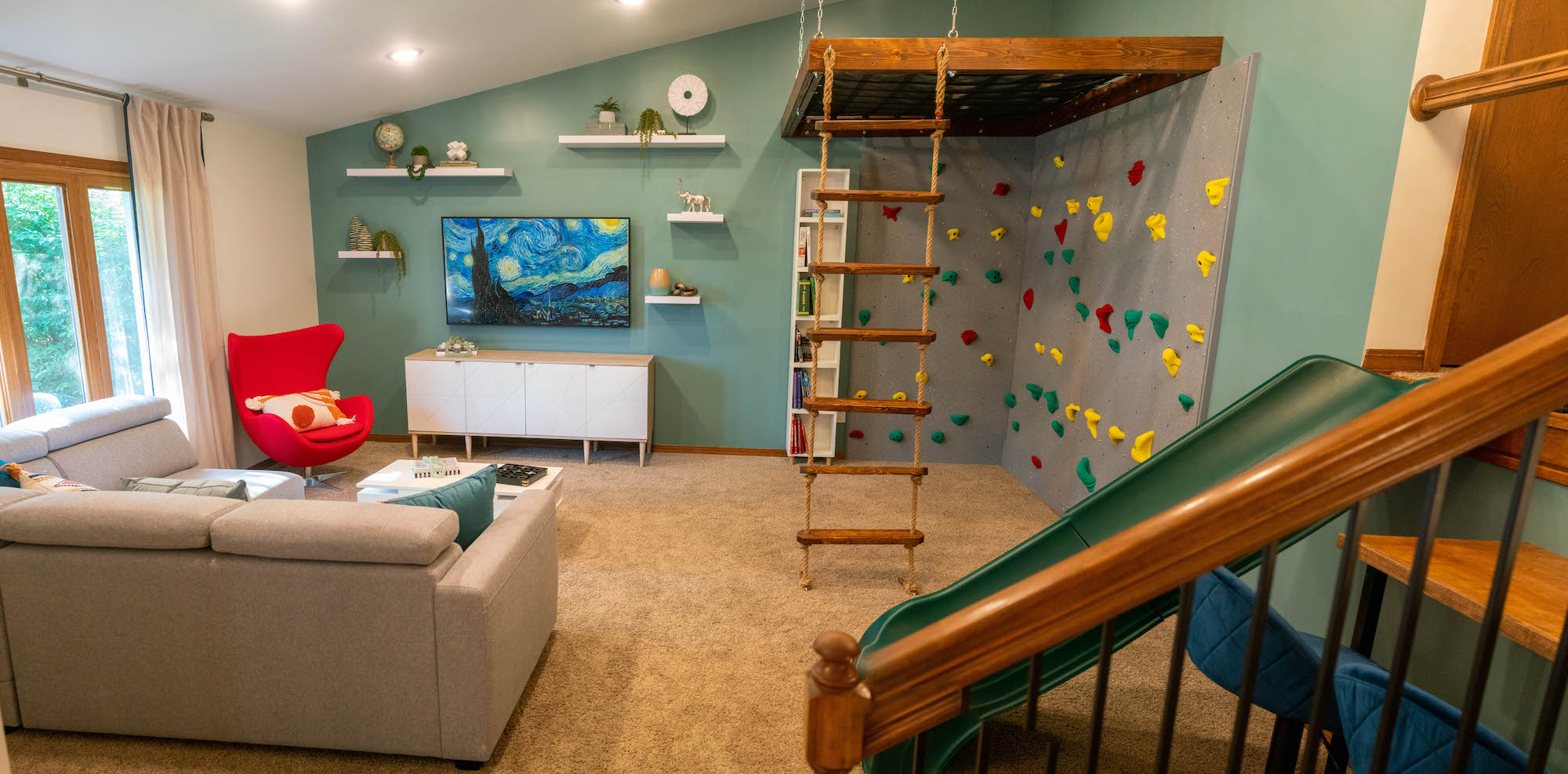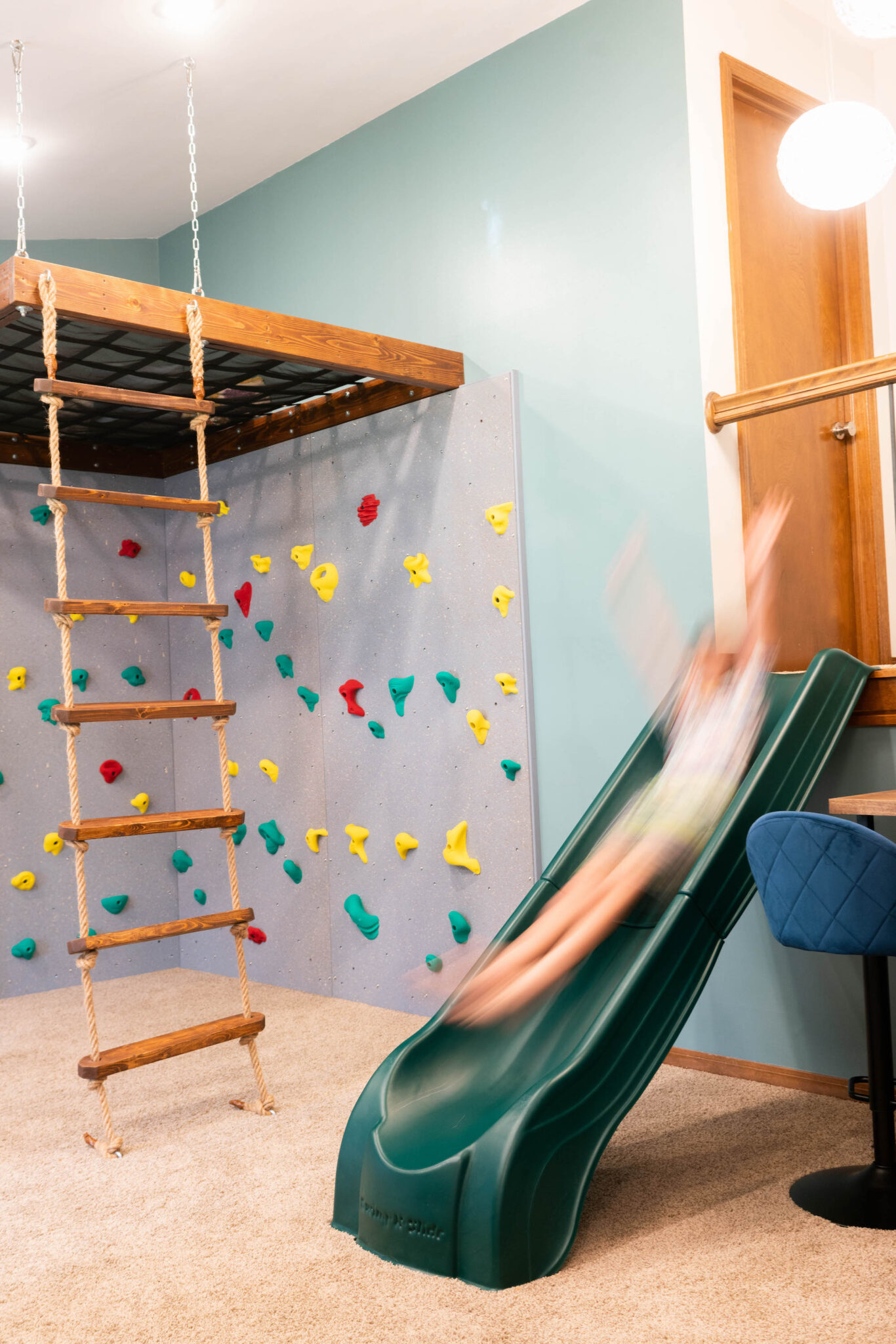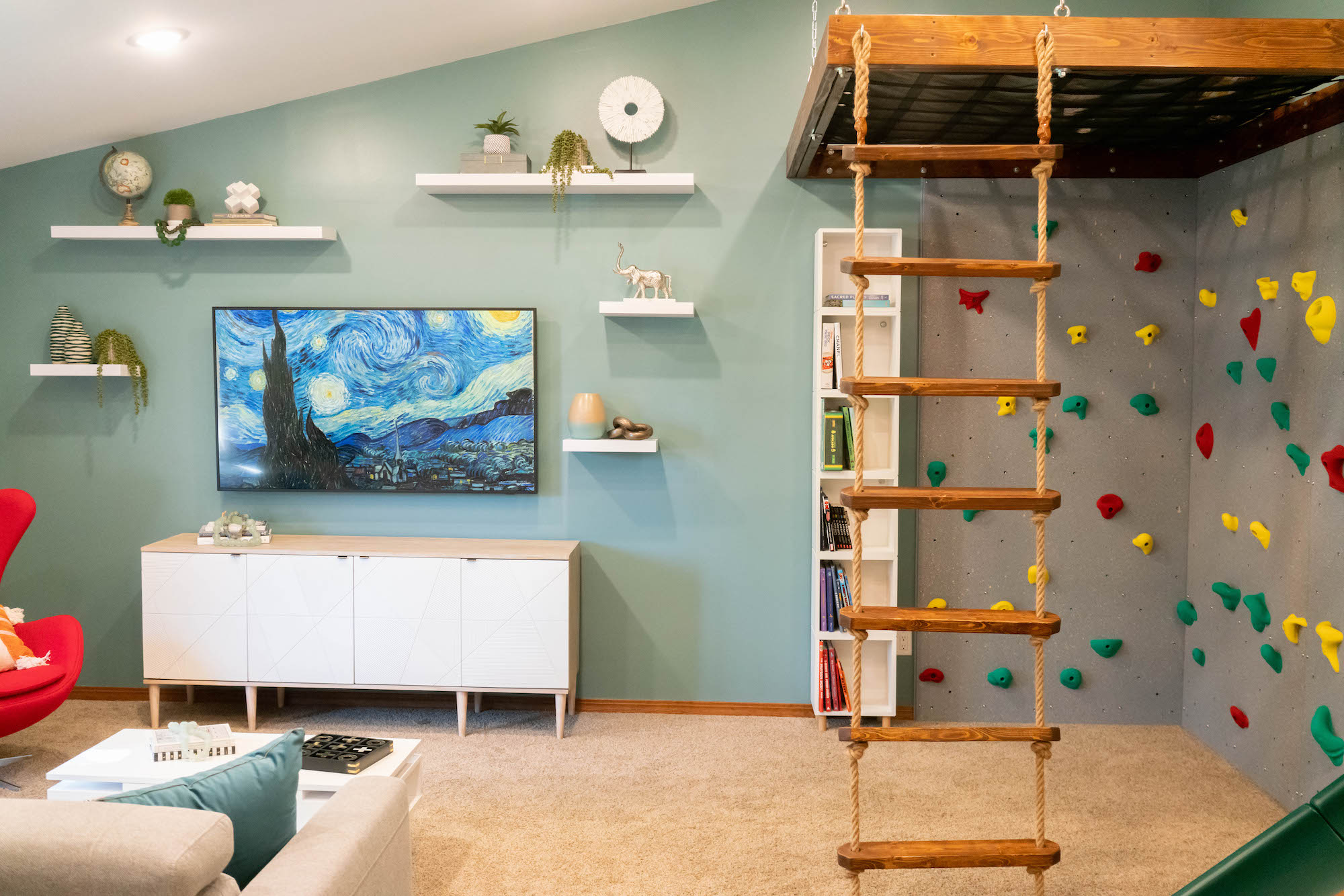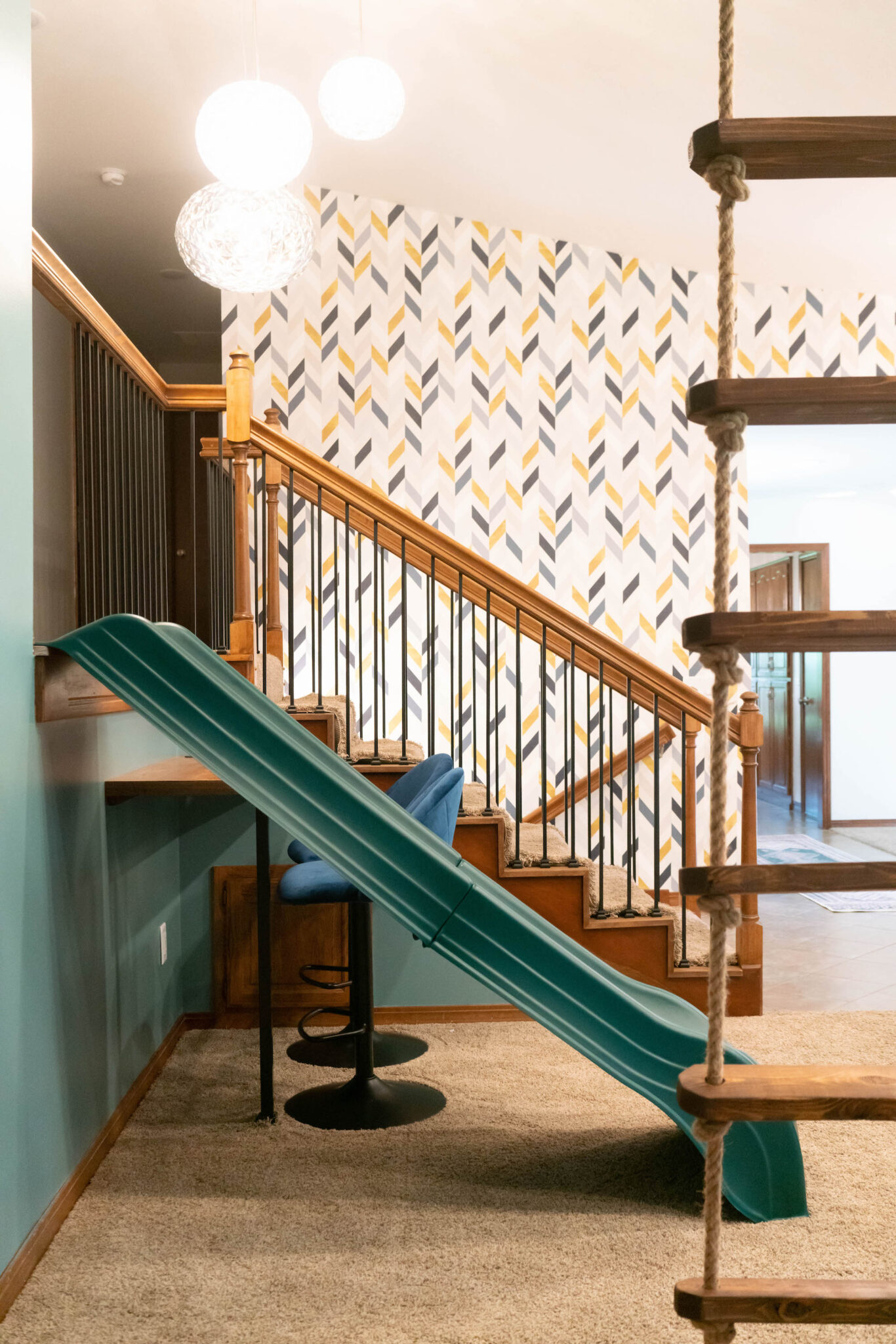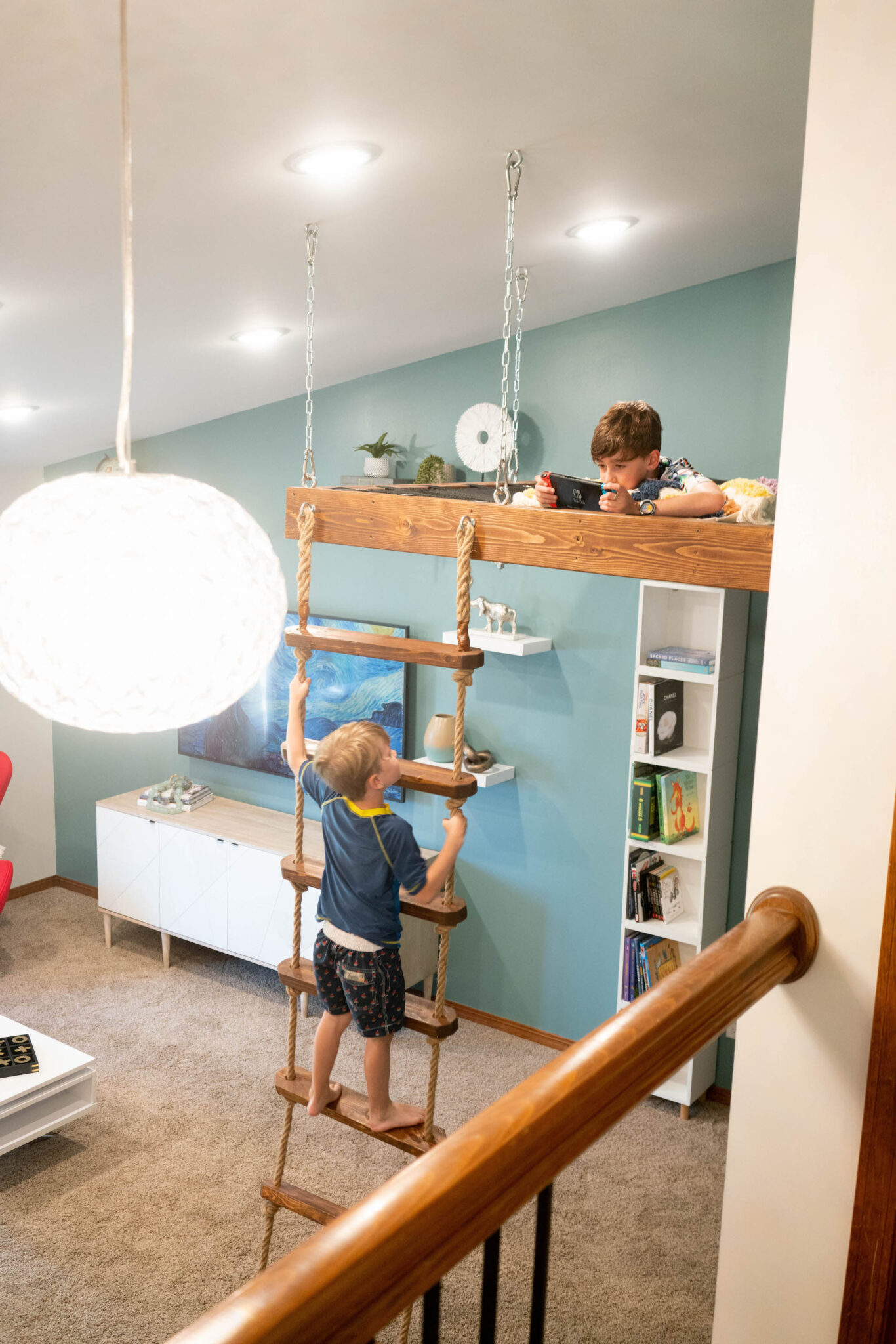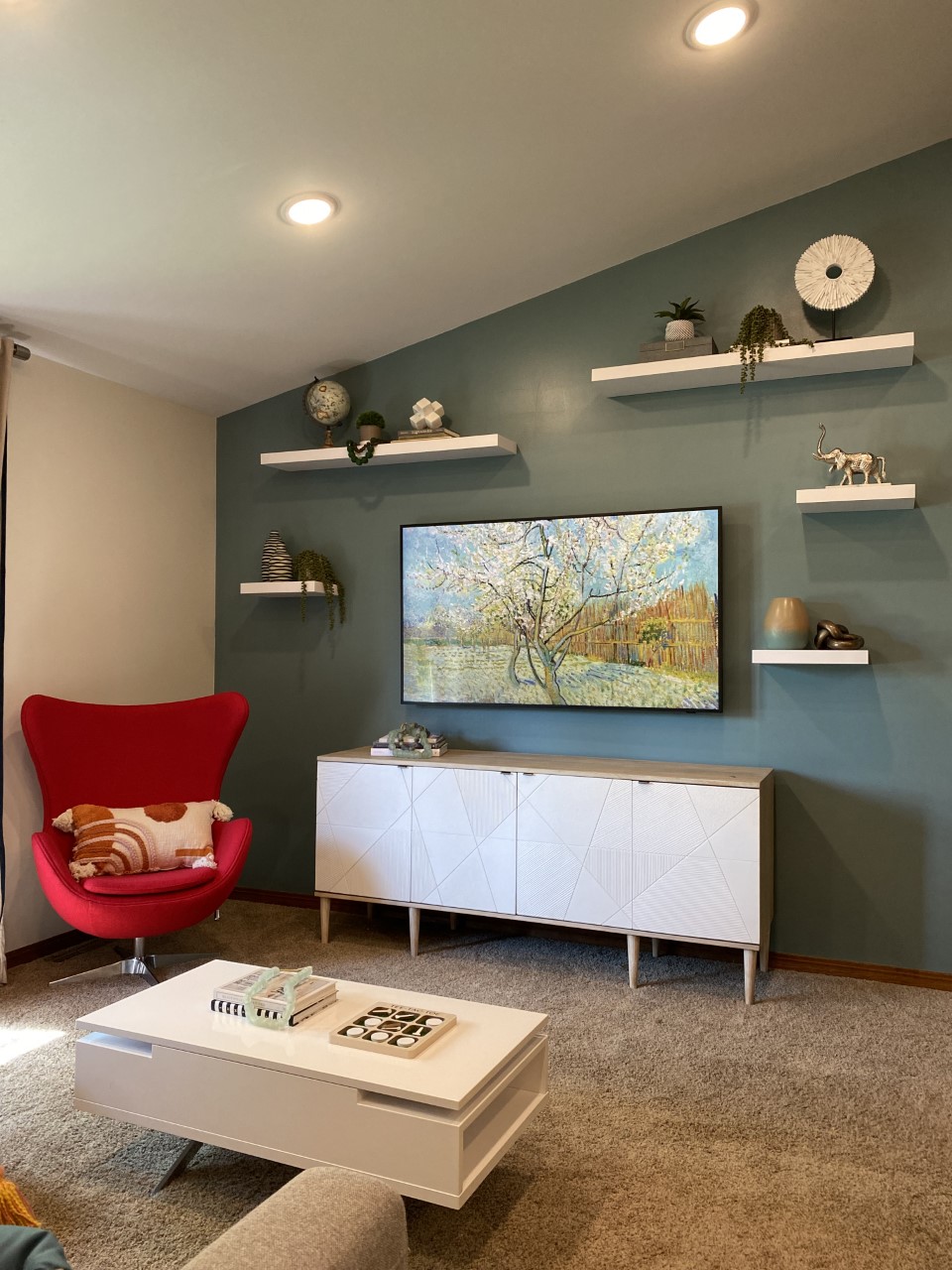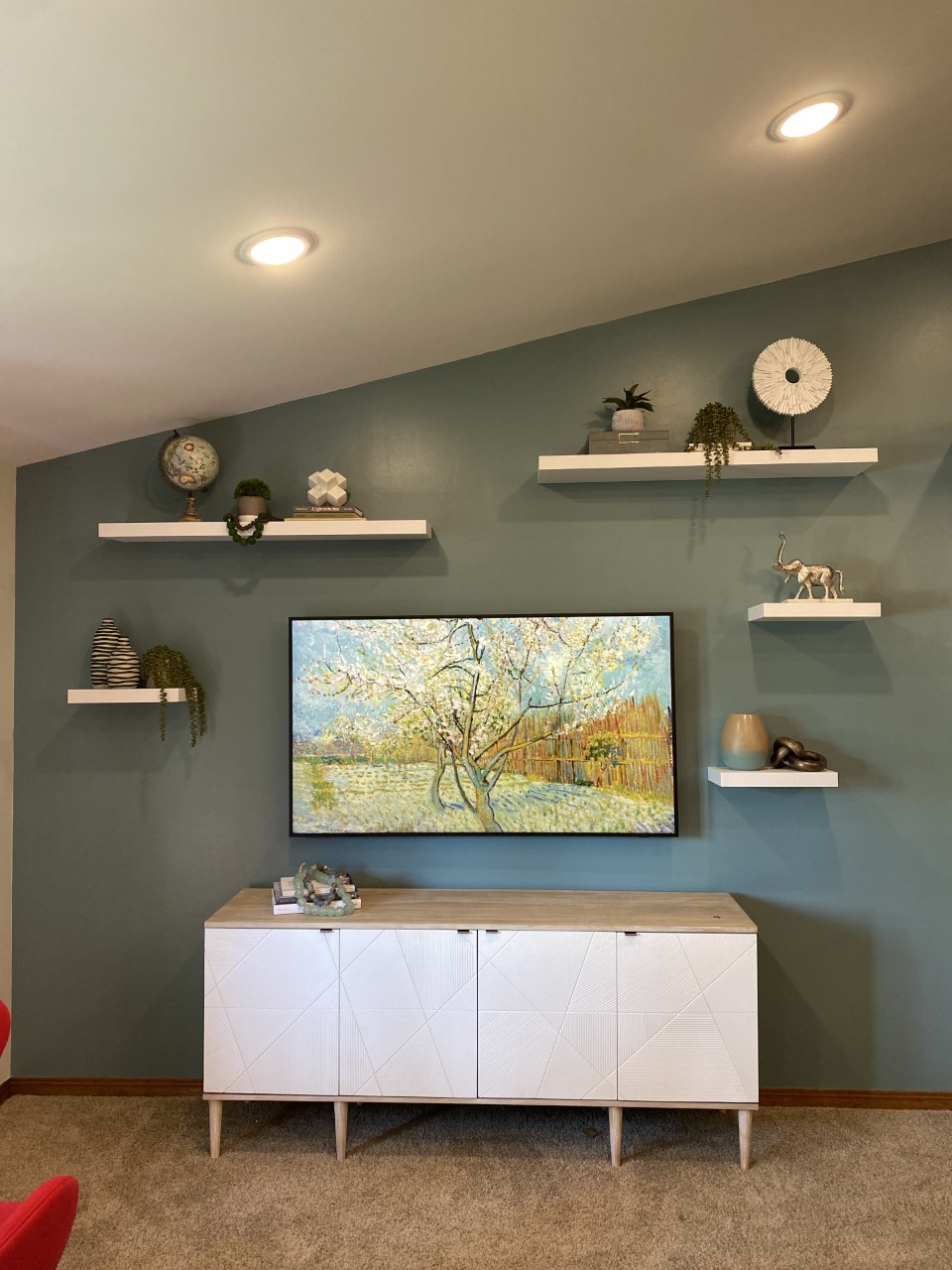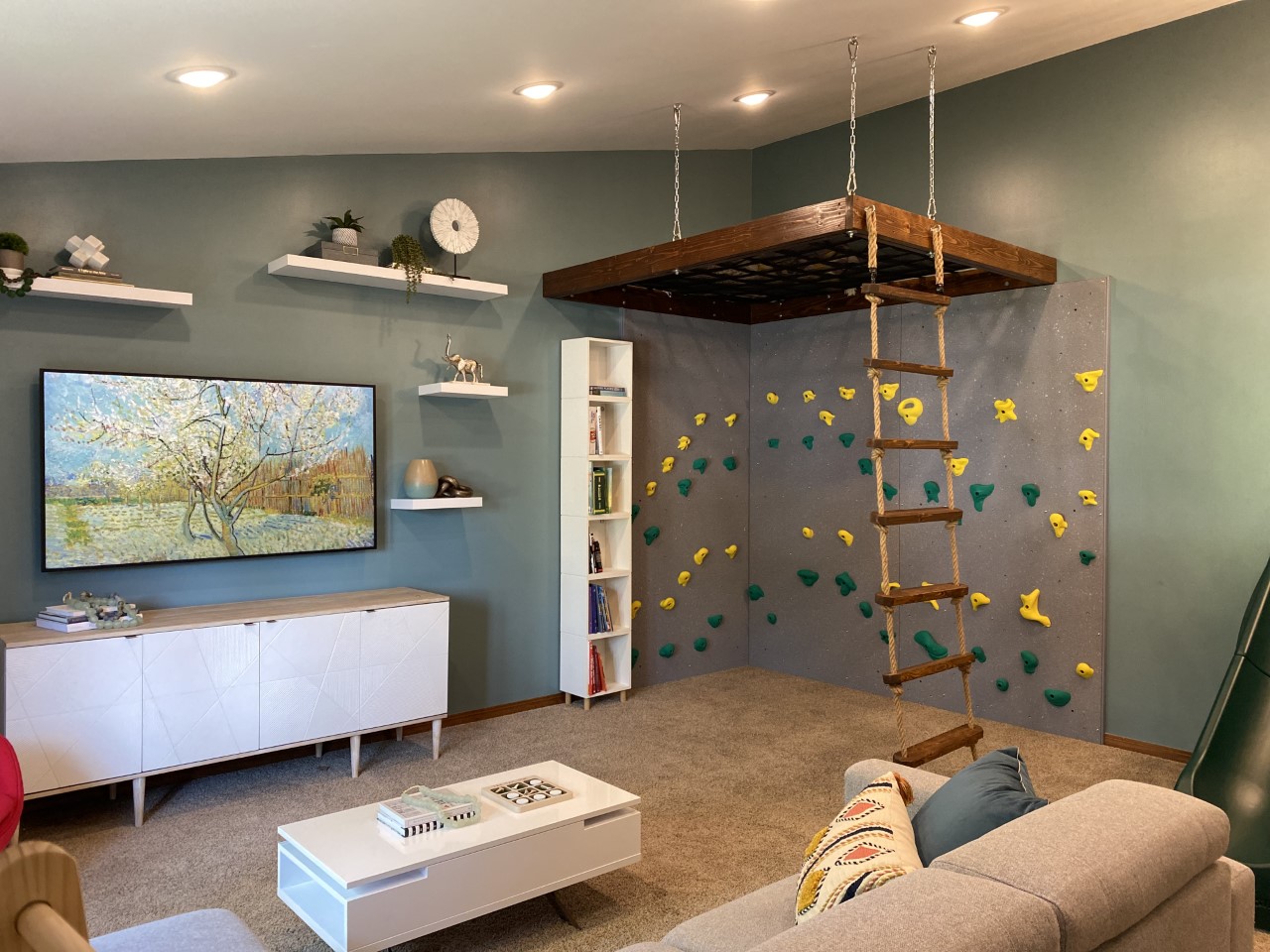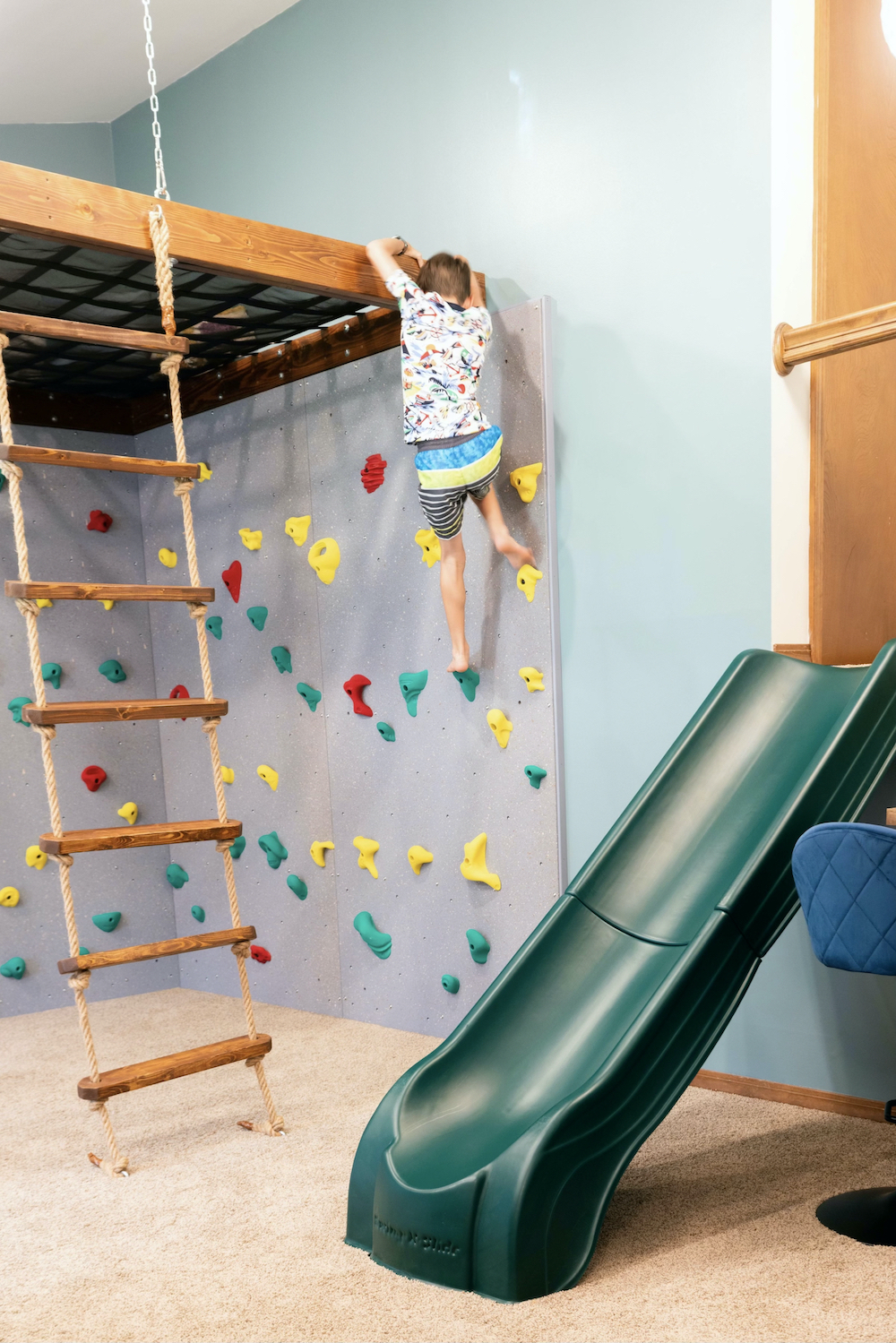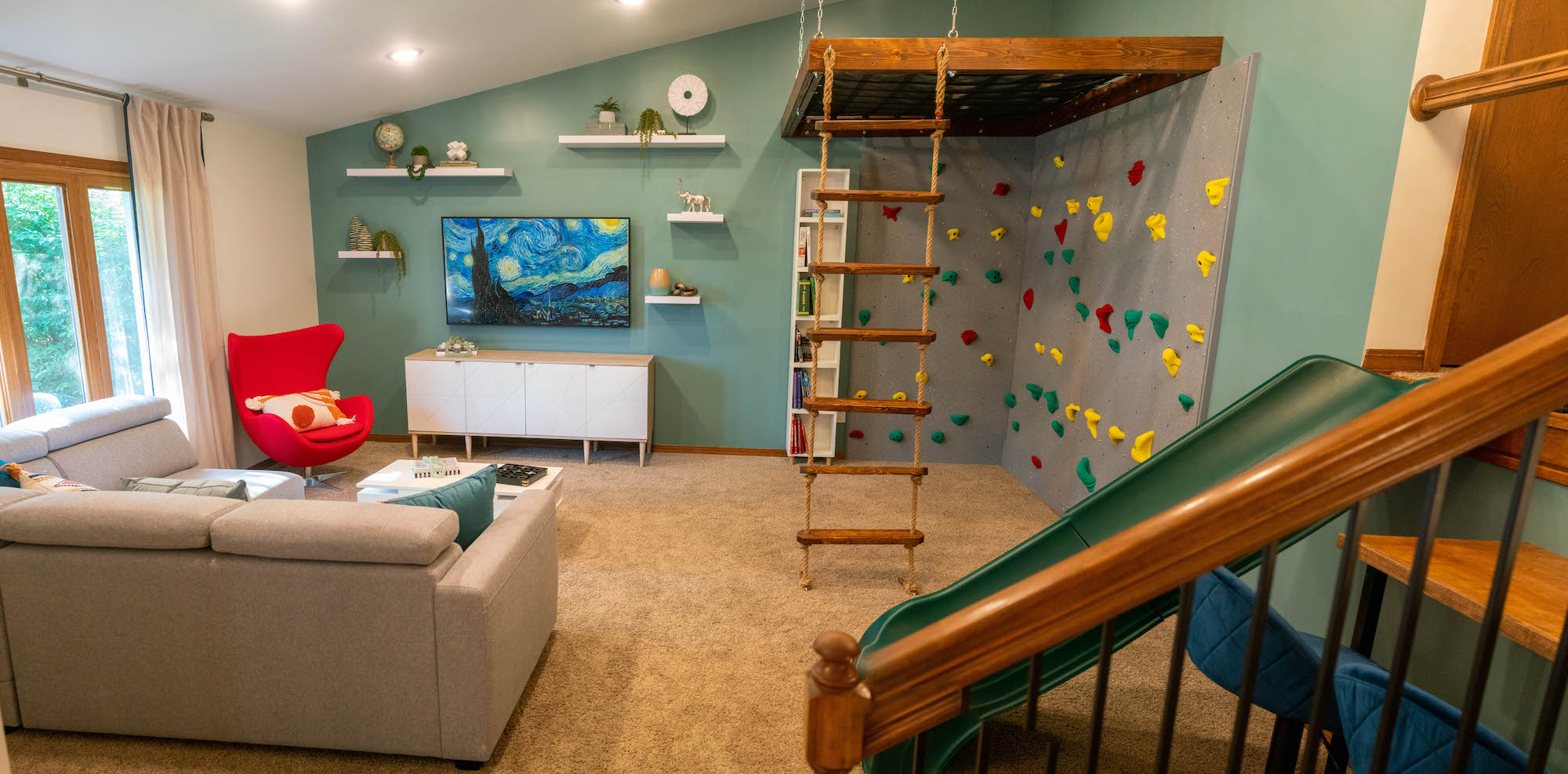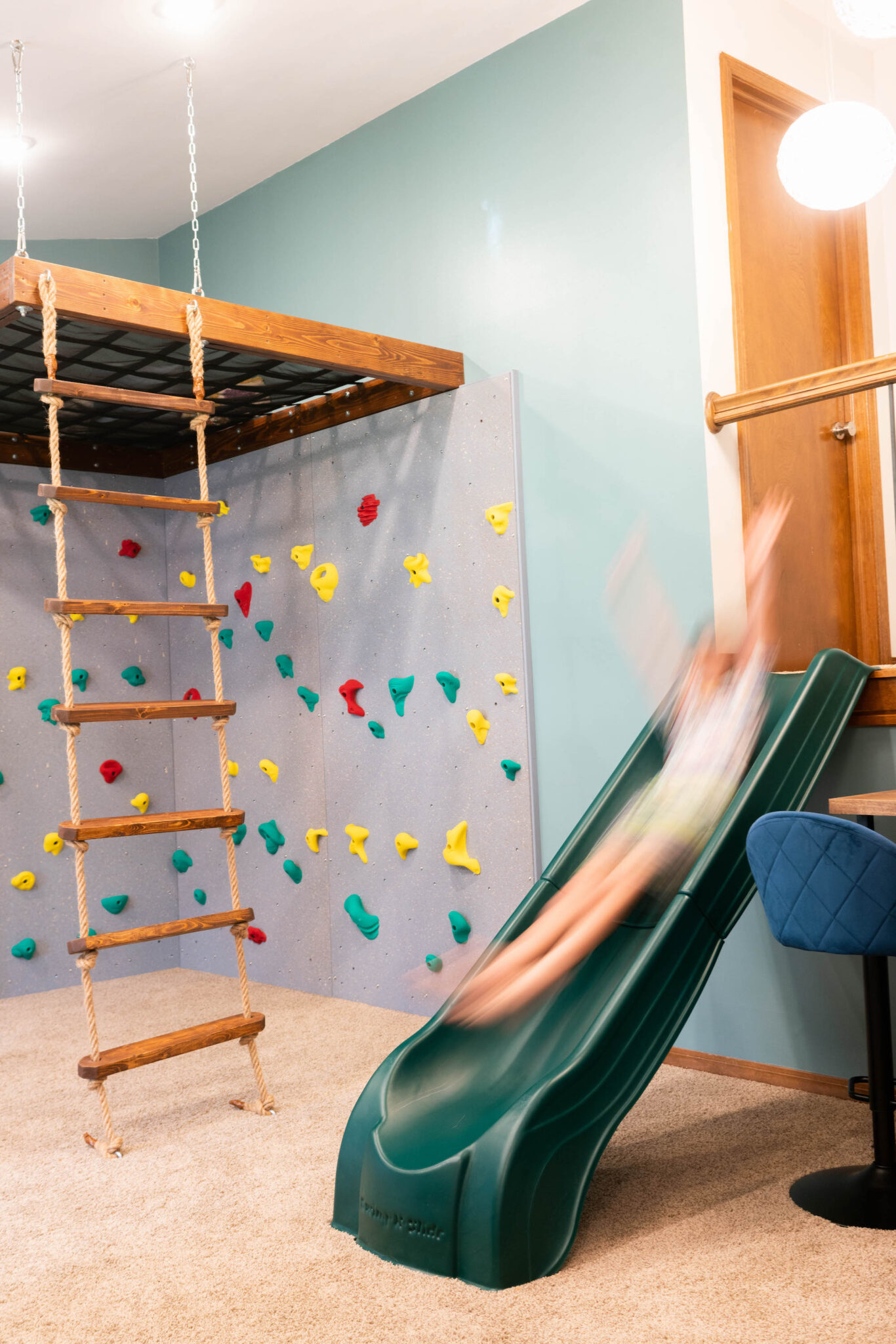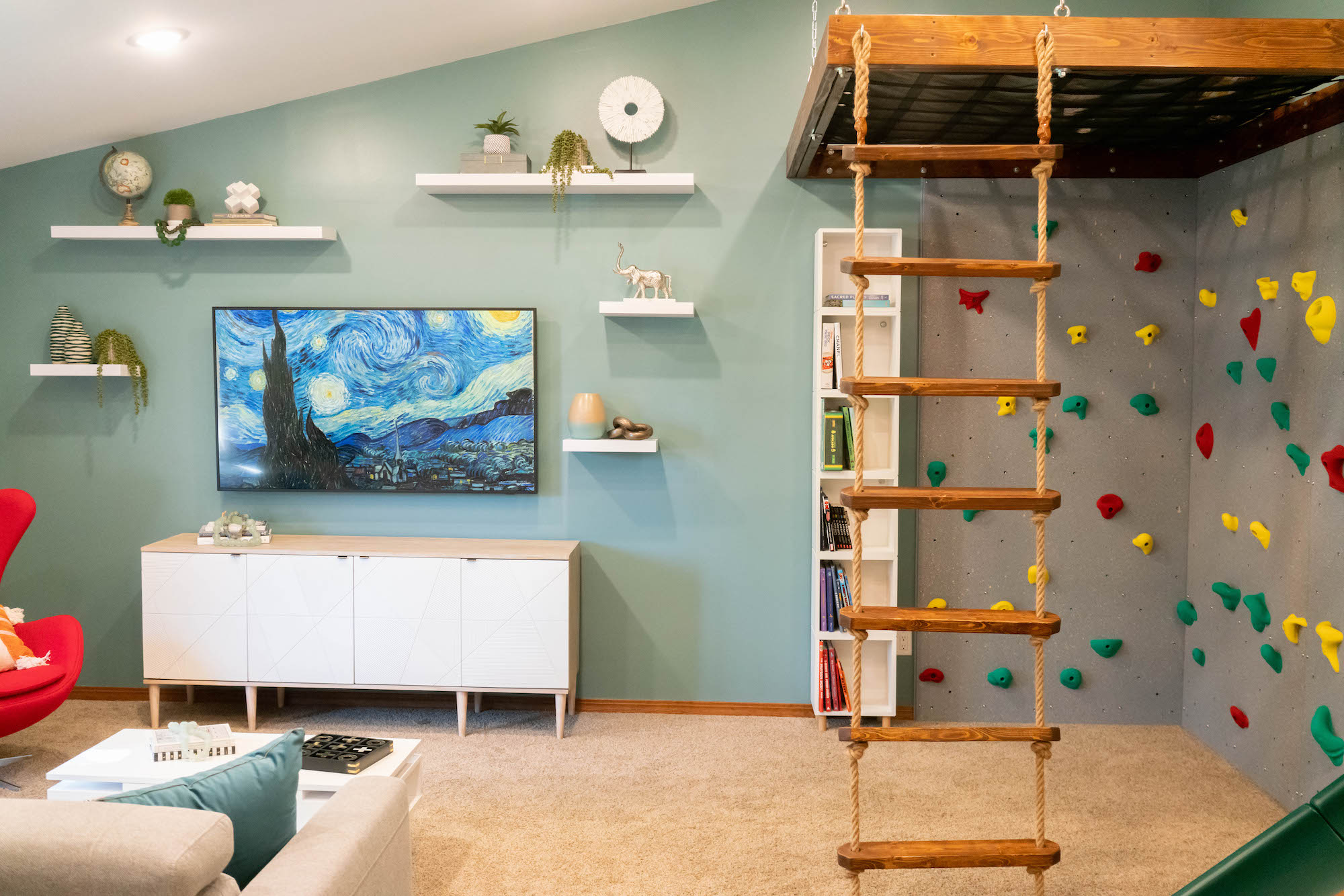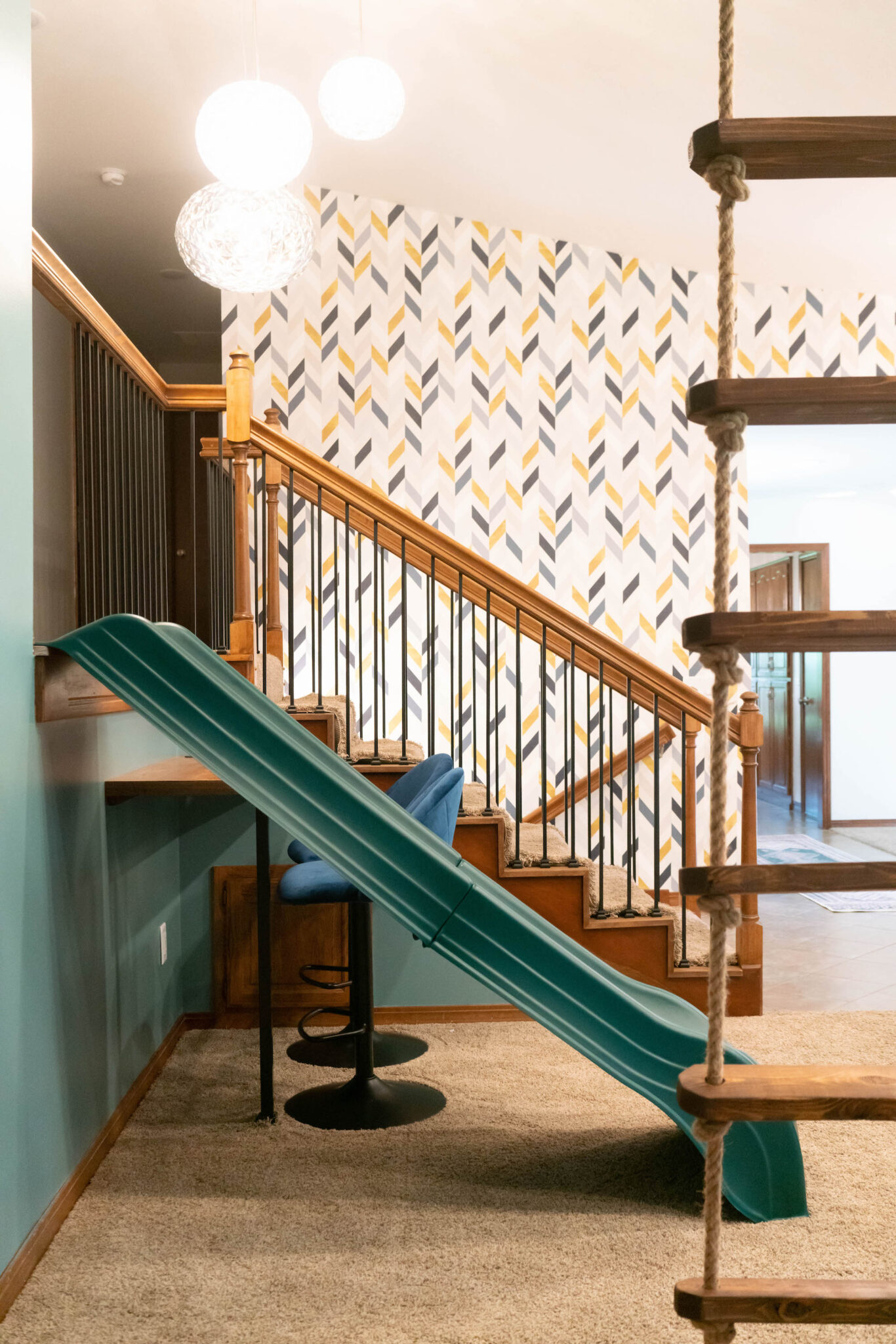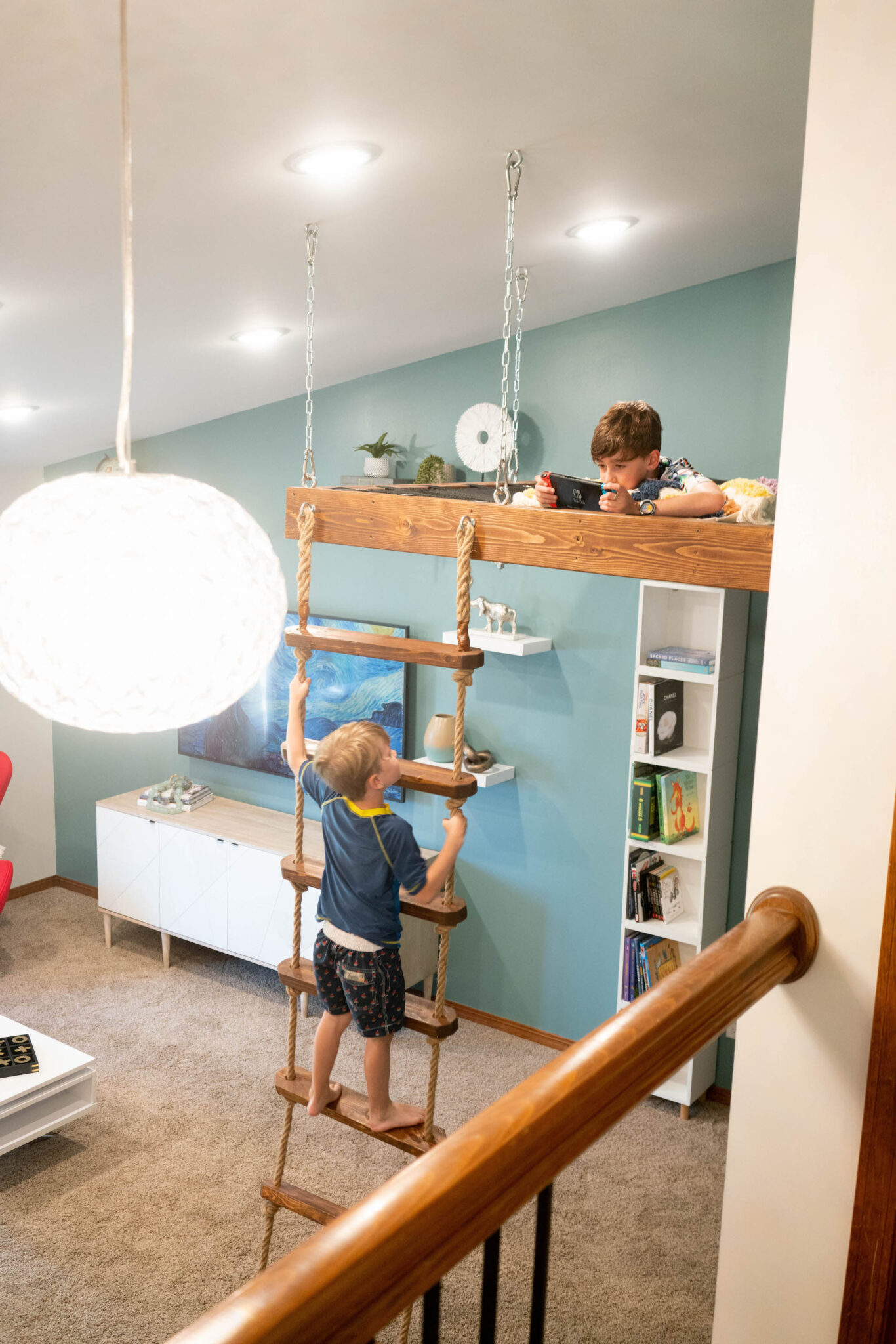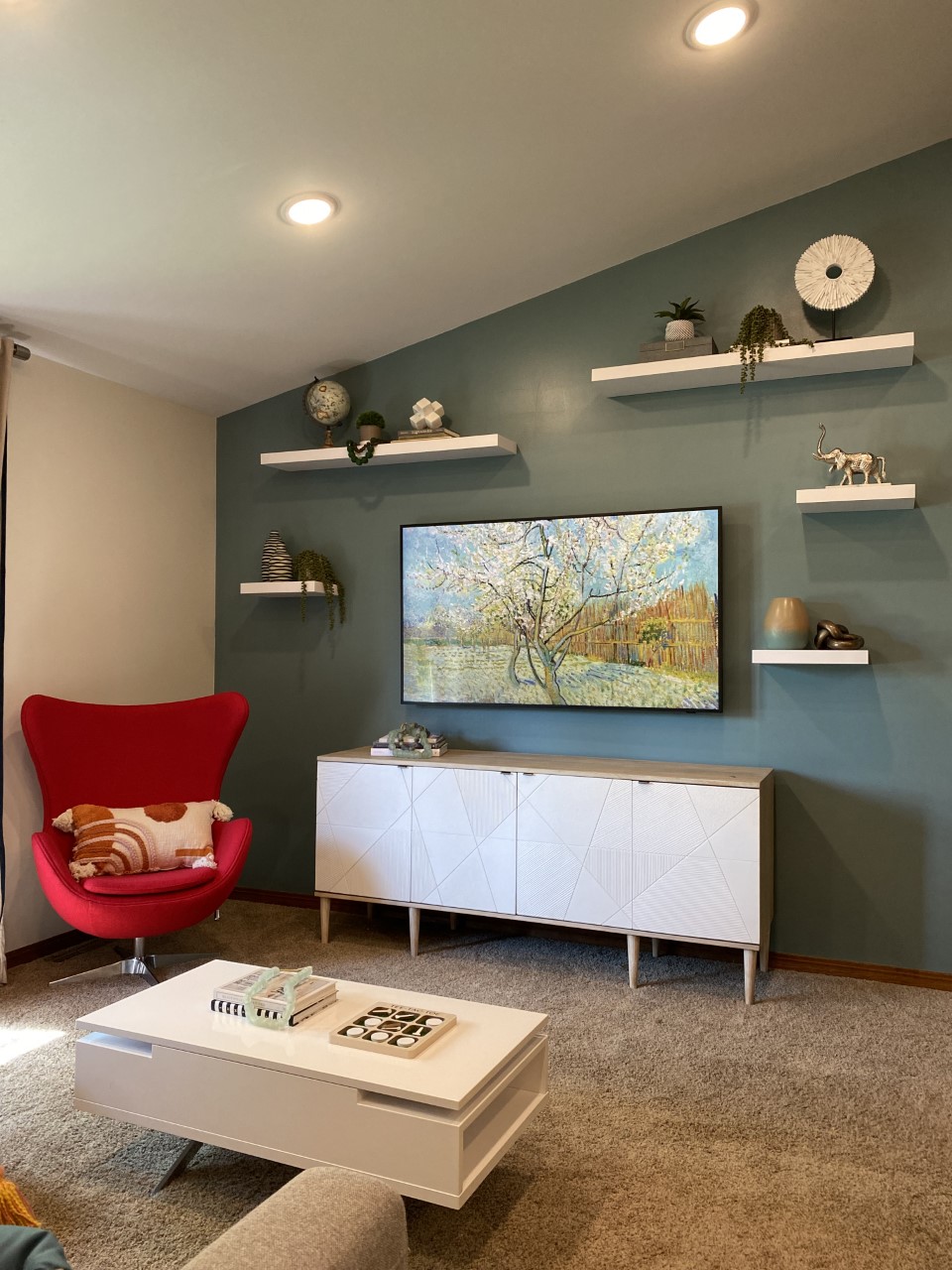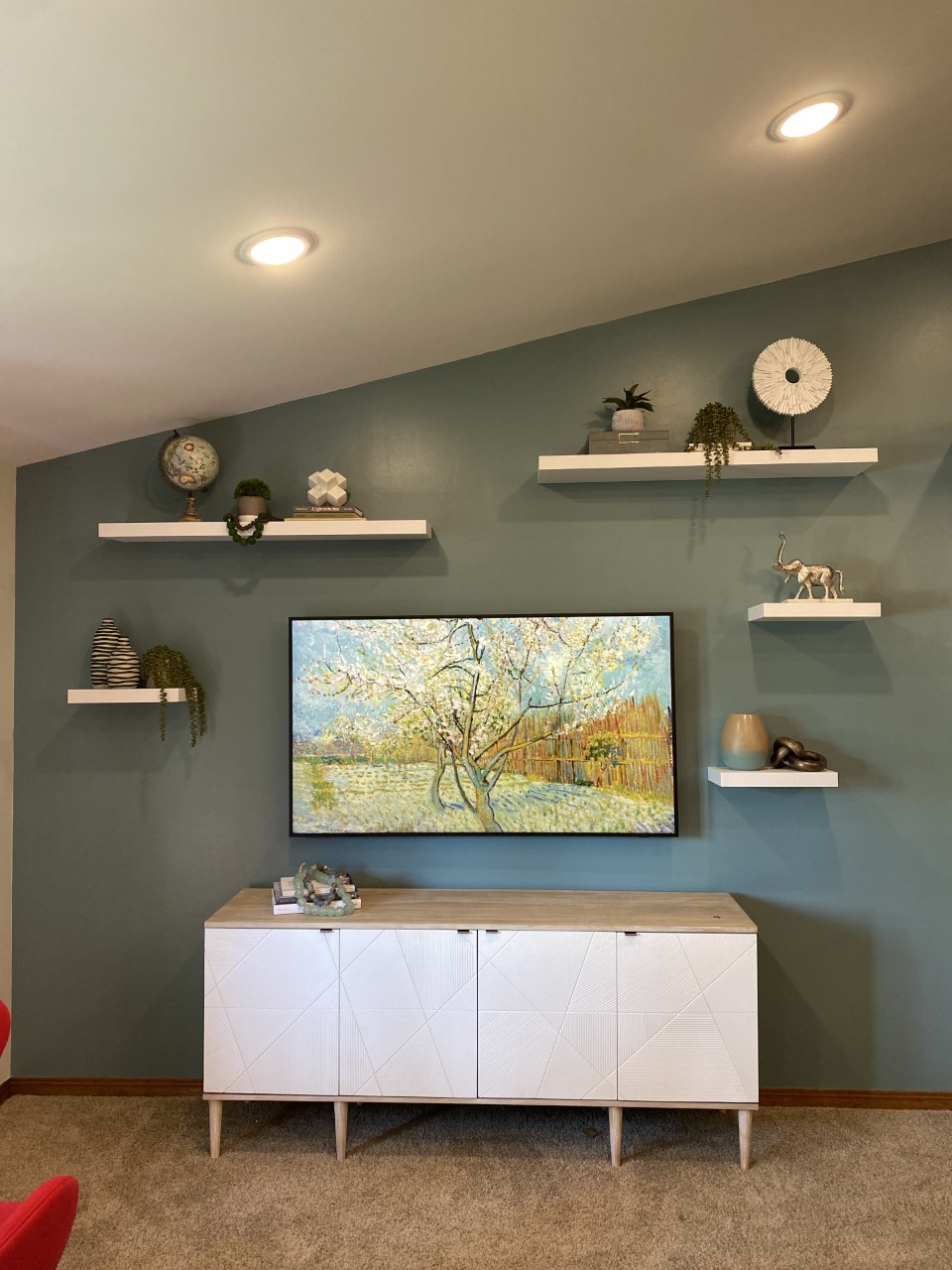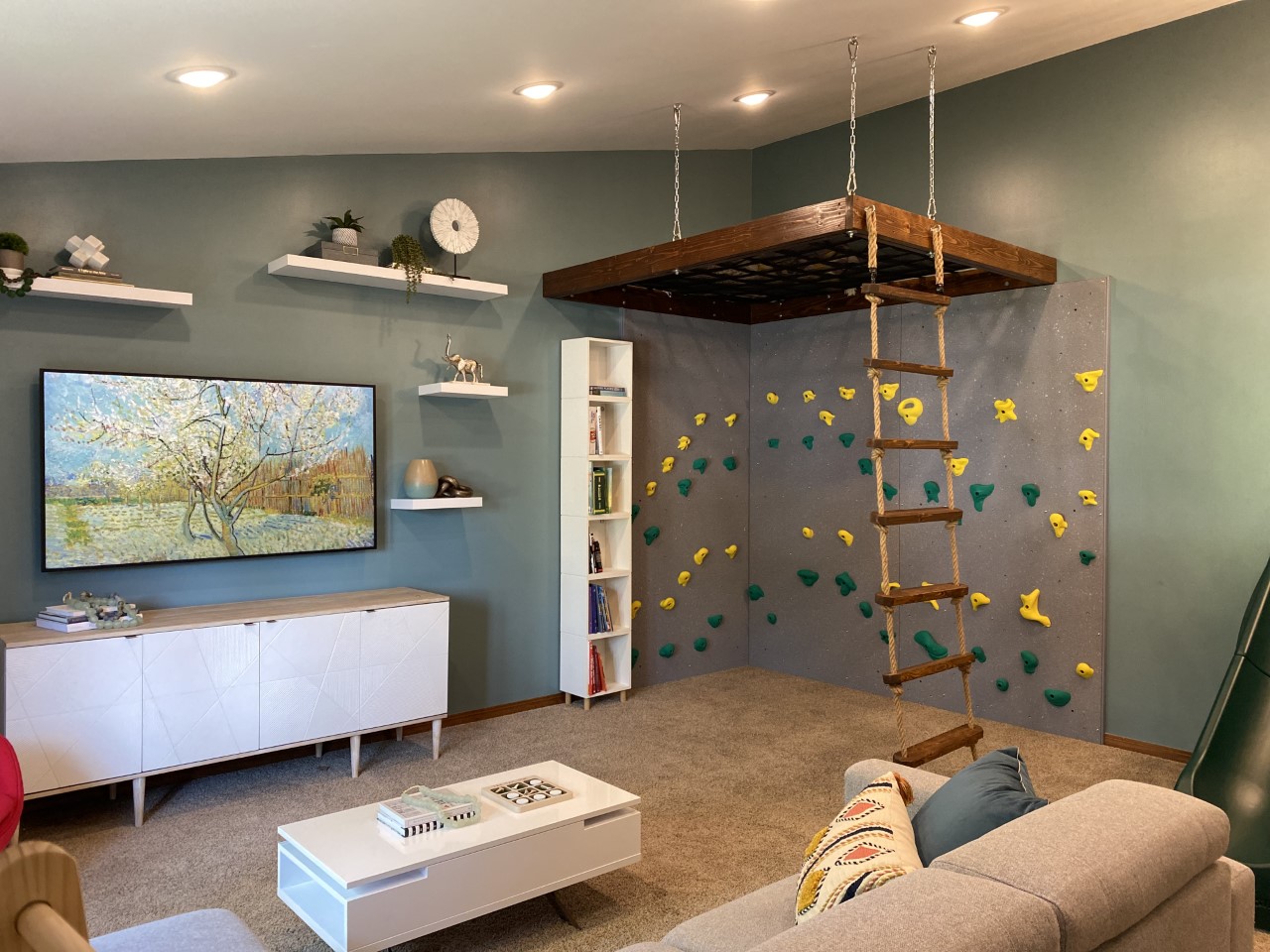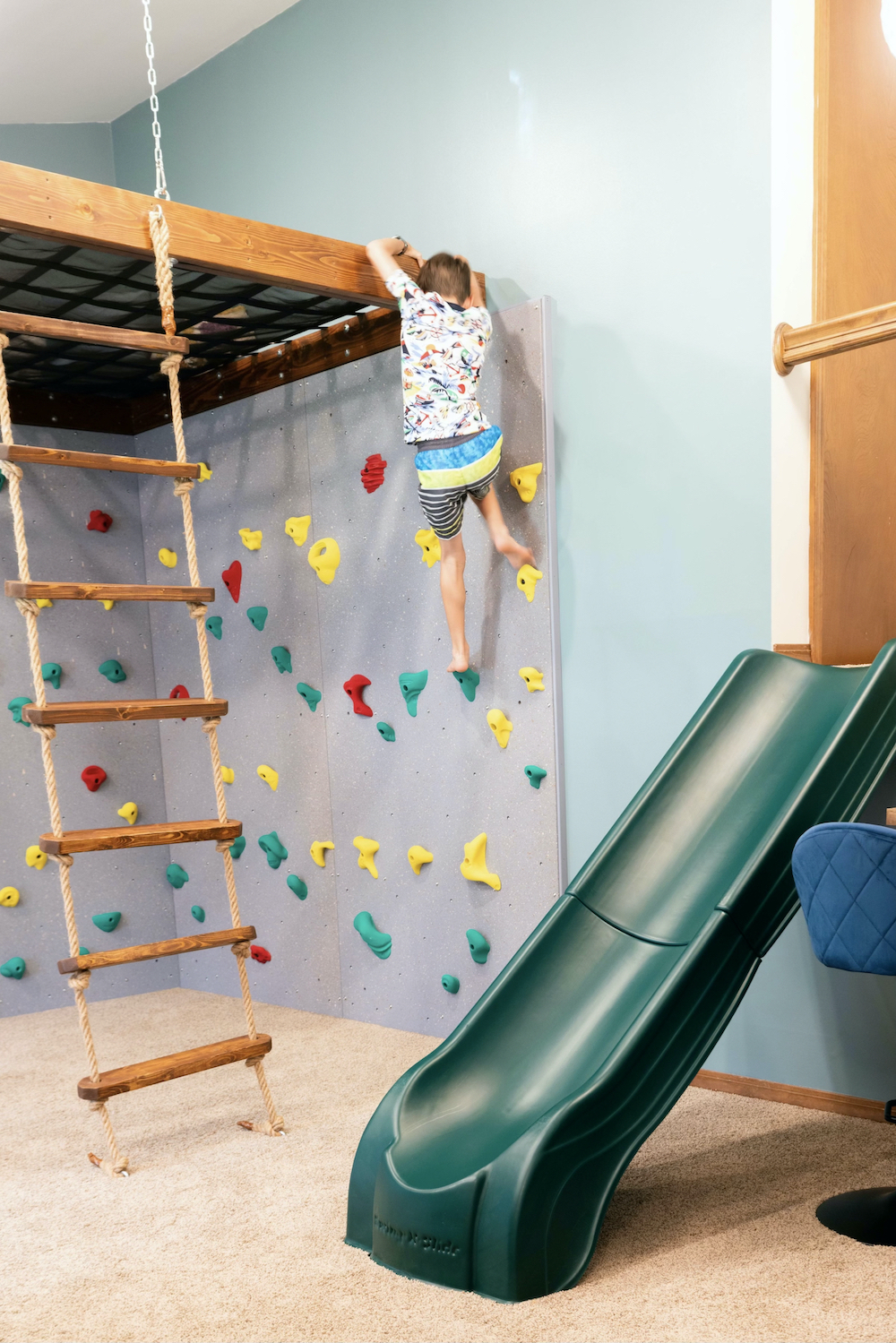 Designed by Fernanda Edwards
What a fun experience this was! Upon entering my client's home, I noticed a completely empty room. A lovely blank slate is what I had to work with. This recently moved-in mother of two wanted a place for her boys to play, burn energy, read, study, play video games, and watch movies. But that's not all, she also needed this space to serve as a lounging place for her and also other parents during playdates.
Multipurpose was the word! She wanted color, fun, and function. The challenge was to fit all those purposes in one place. I decided to create zones: Lounging Zone, Active Zone, Quiet Zone.
The Lounging Zone constituted of a modern sectional sofa with lots of concealed storage, fun pillows, bright red lounge-chair, coffee table, and an entertainment center surrounded by floating shelves and accessories. Cozy and practical with plenty of storage for all those toys, movies and videogames!
To take advantage of the 12' ceiling, Active Zone sports a one-of-a-kind 8'H climbing wall topped off with a sky-lounge reading platform and rope ladder. I also removed a few balusters of the small mezzanine railing that leads to the bedrooms to add their own slide into the room. The original plan was to use the entire wall height and have 12'H climbing wall. However, I soon discovered that a safety code frowns upon that. Since safety is first, I tweaked the design to have a horizontal climbing wall instead and add the sky lounge on top of it.
Quiet Zone has a built-in desk for studying, coloring or crafting. The durable performance velvet stools and whimsical acrylic kaleidoscope pendants set the mood for creativity and learning. The room is set in a fun pattern washable wallpaper background, making mom very happy!
Mission accomplished is an understatement!