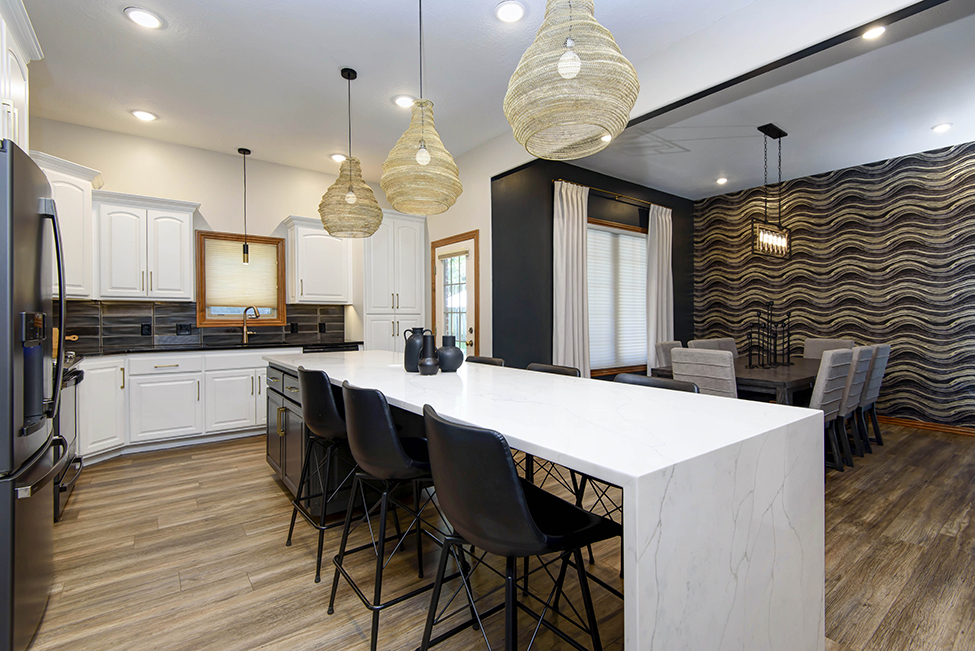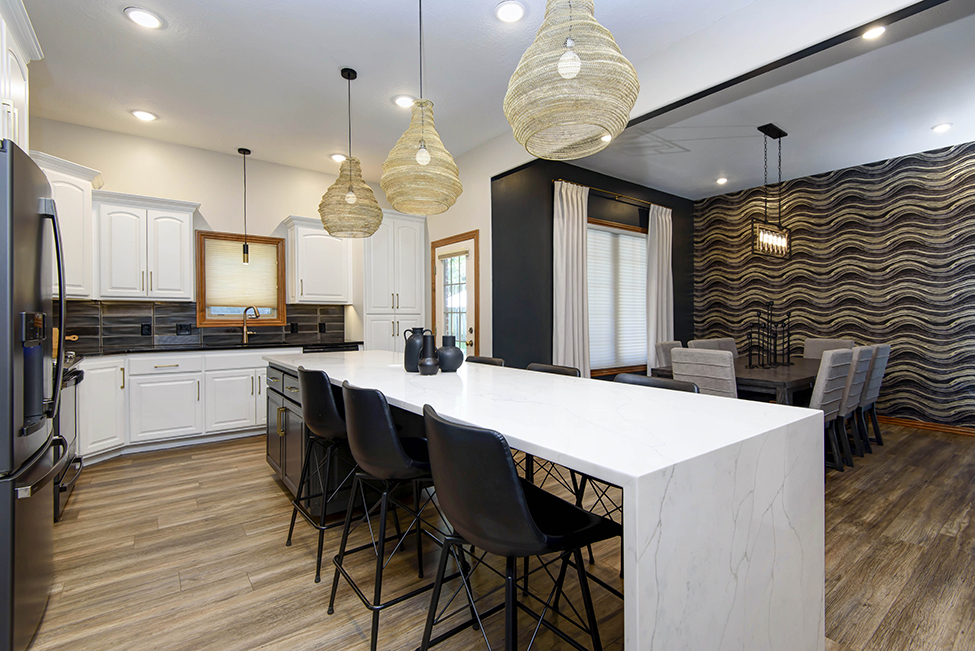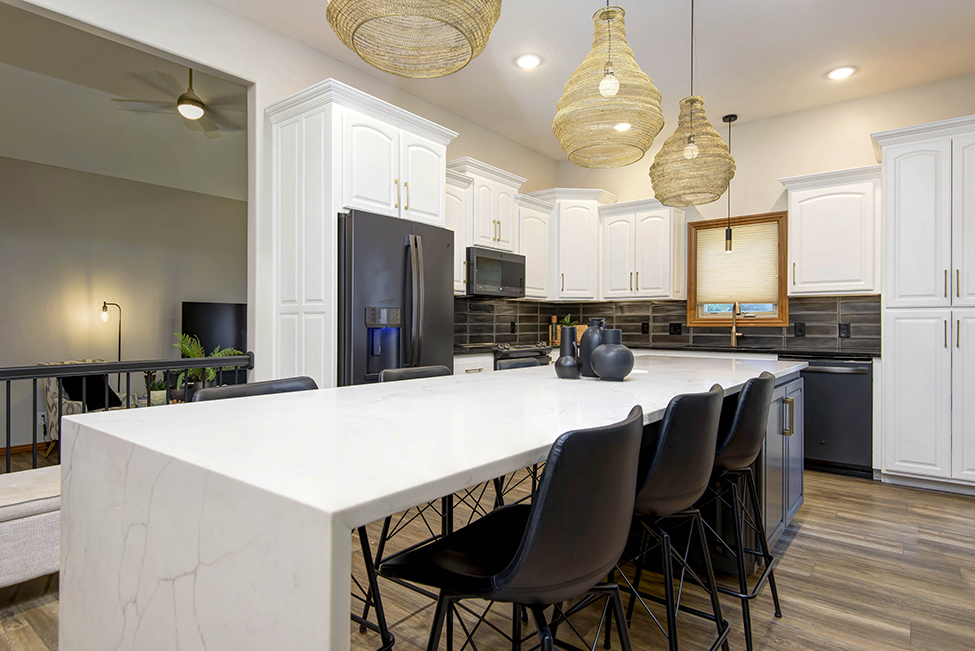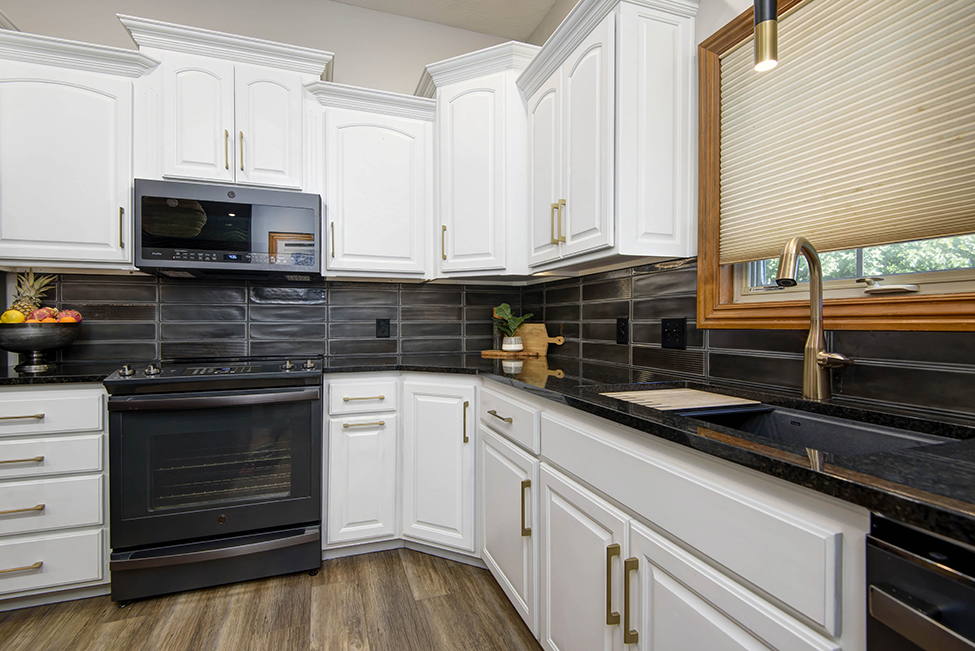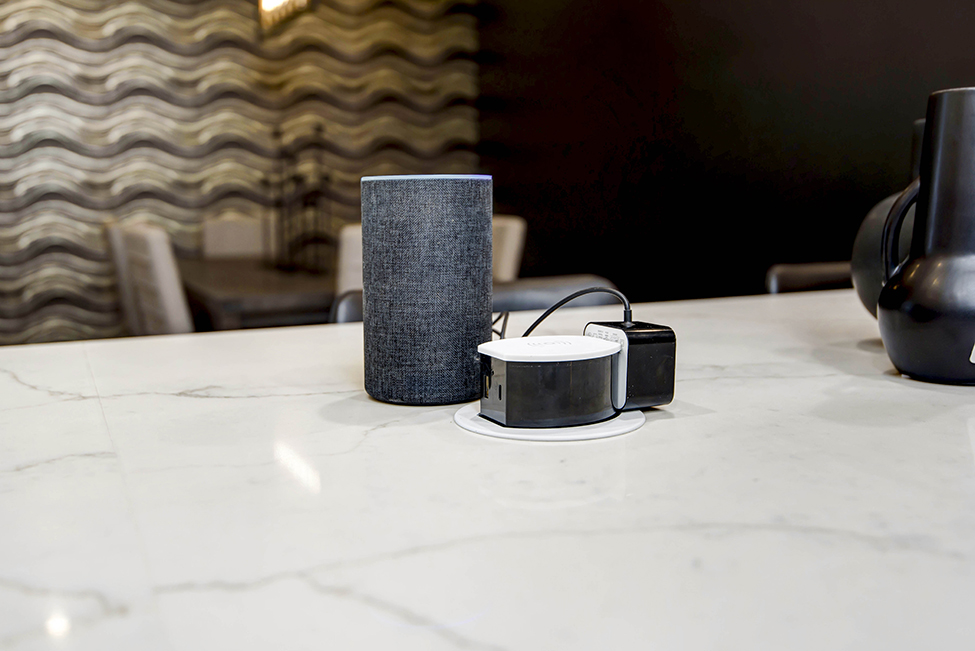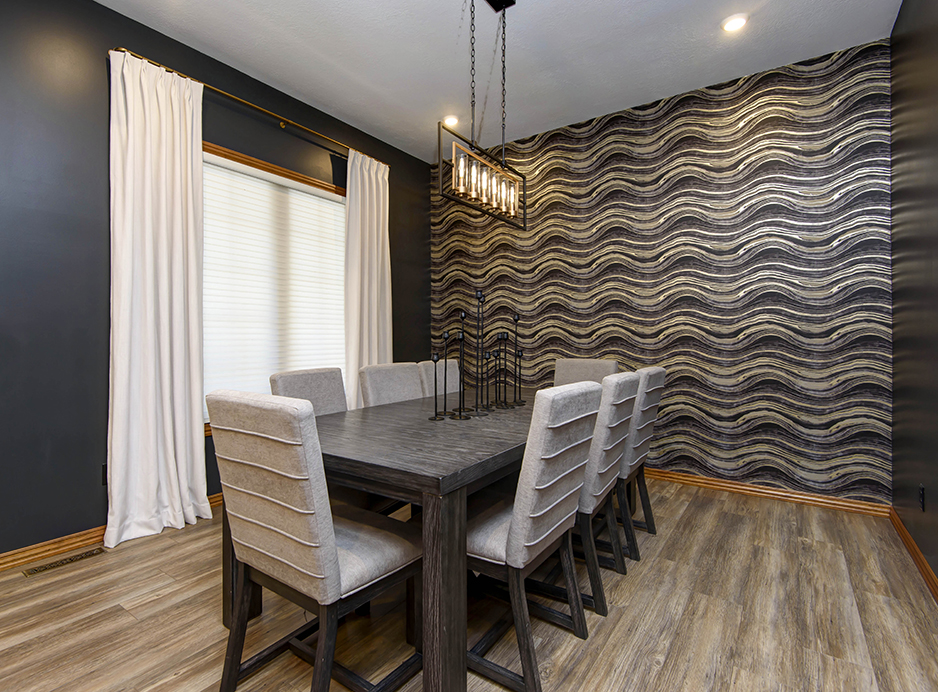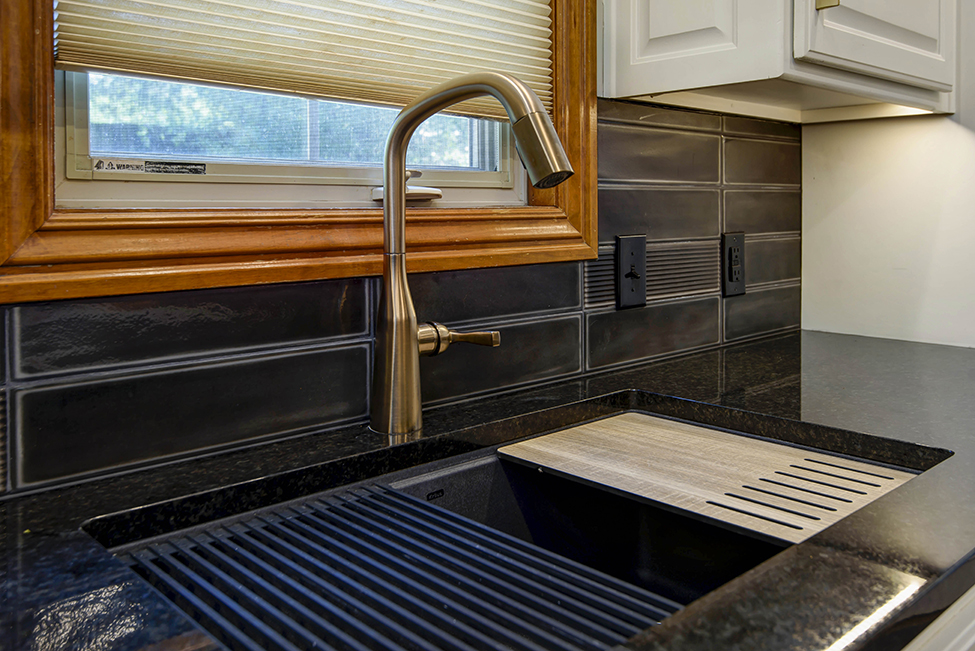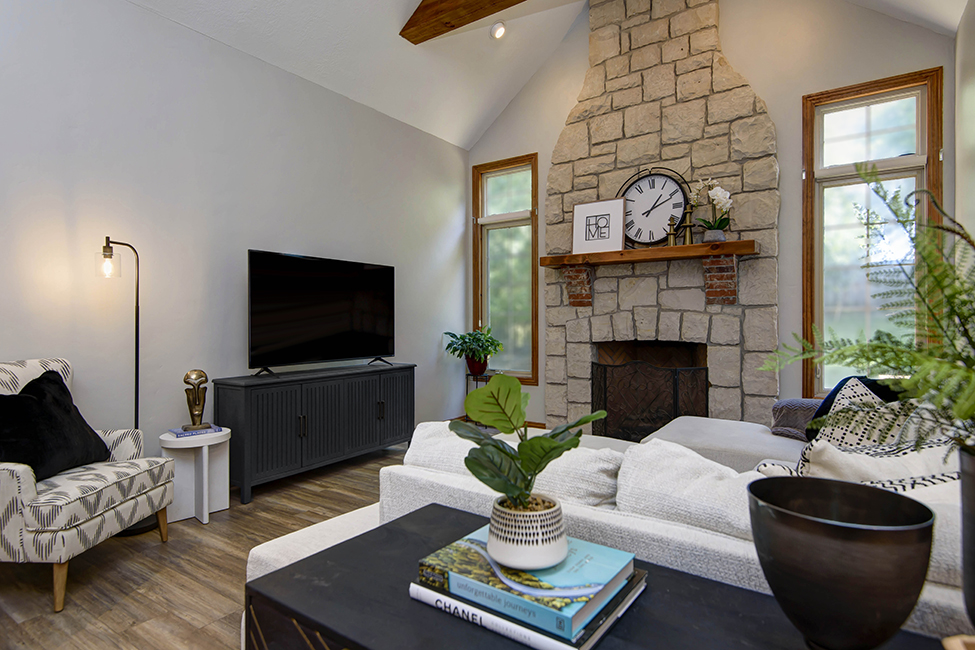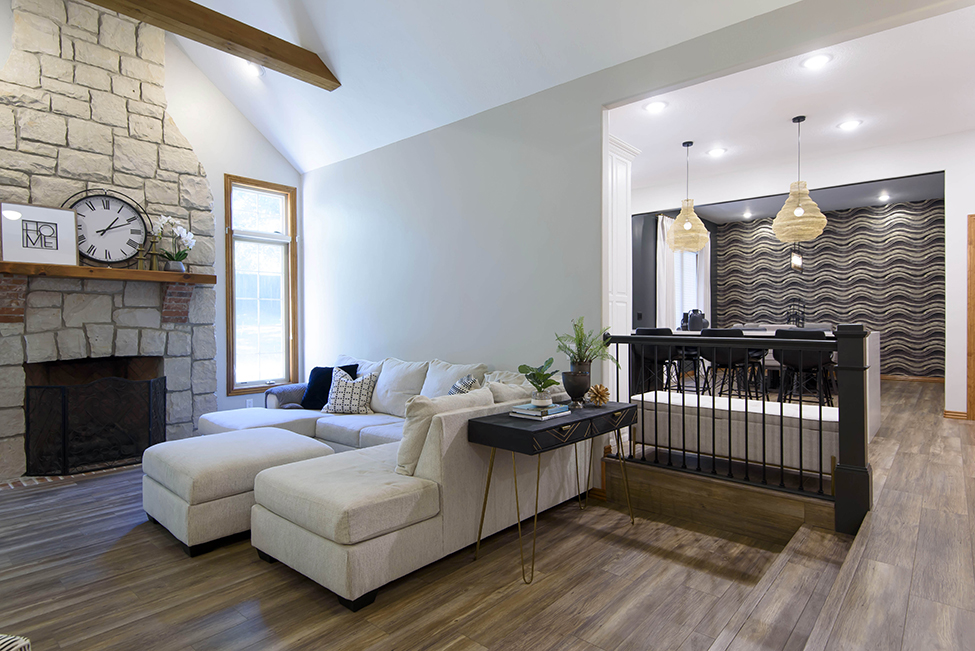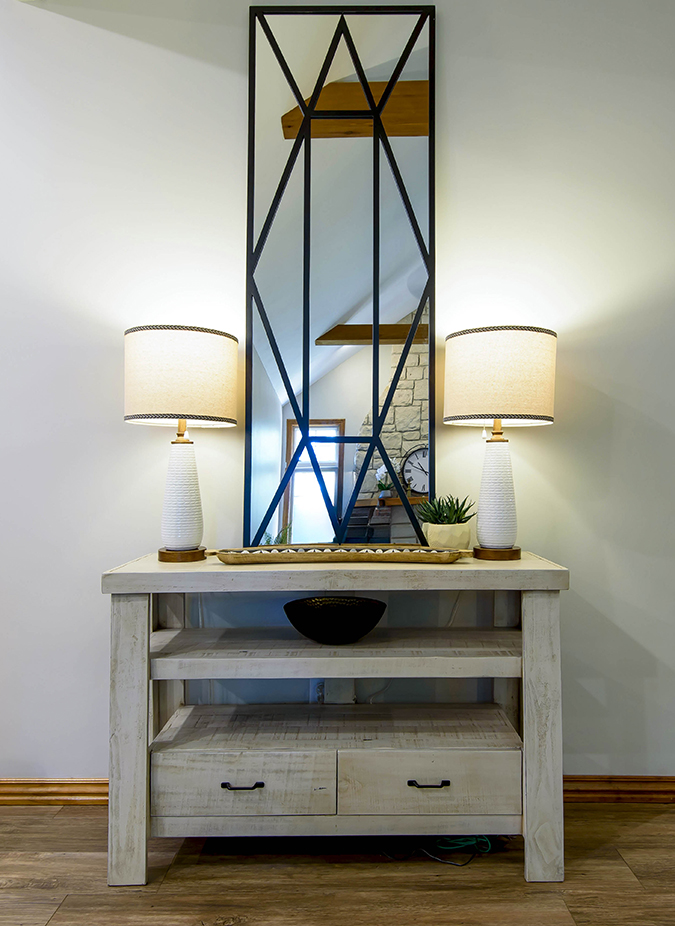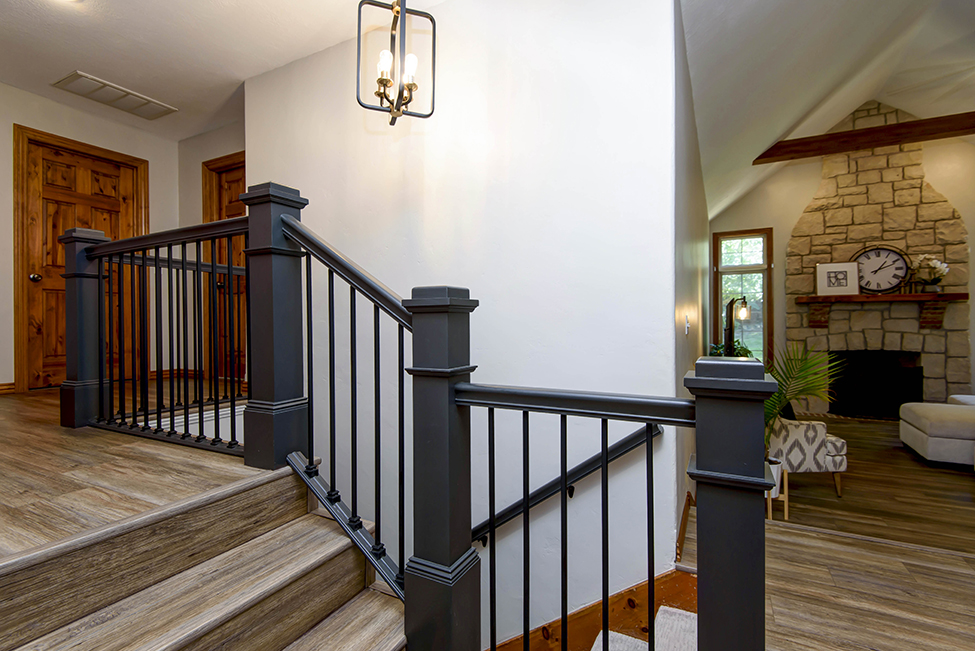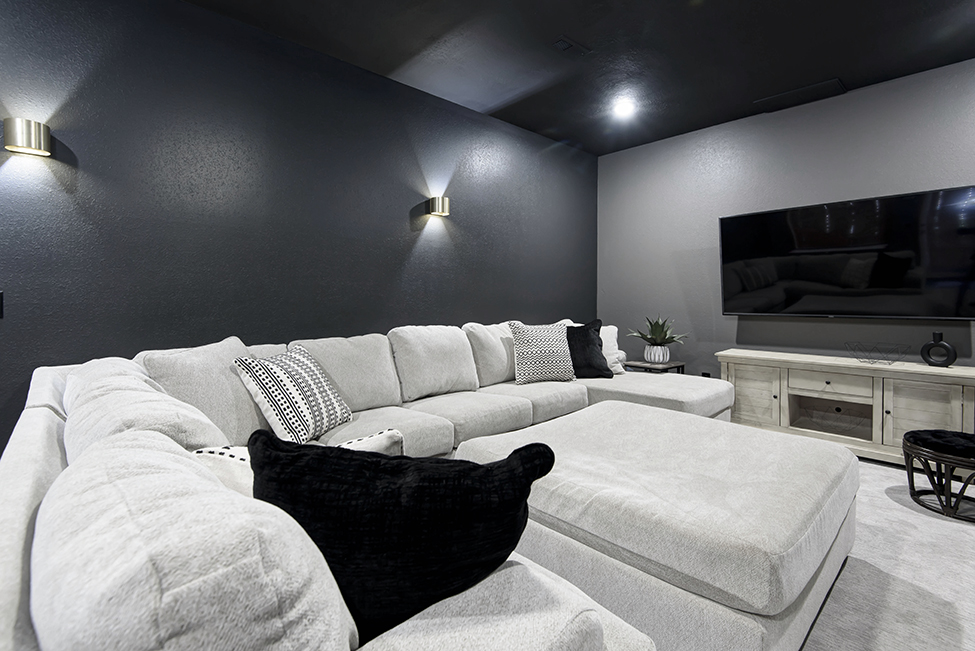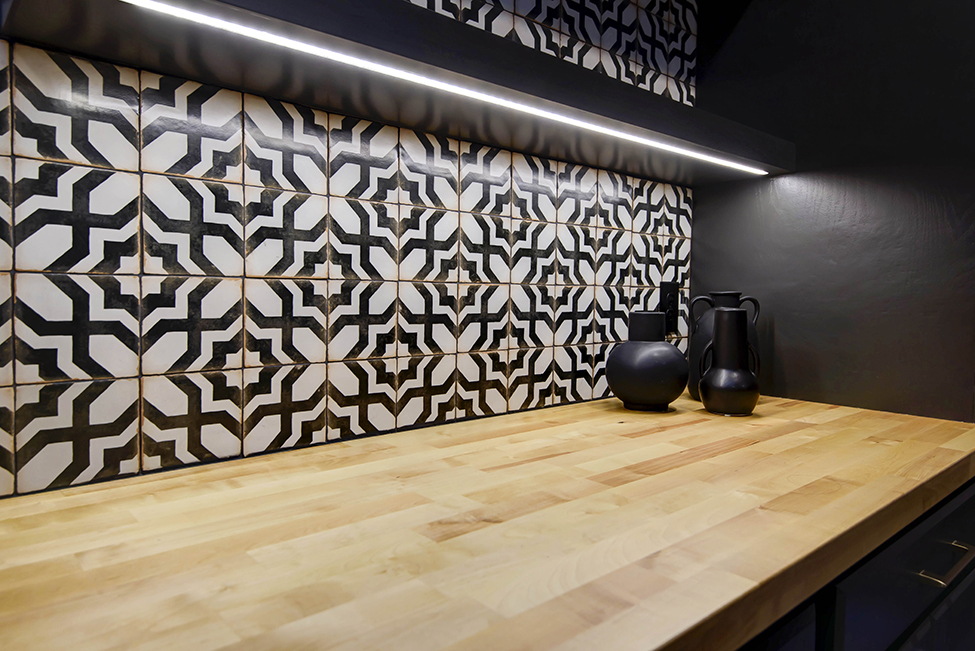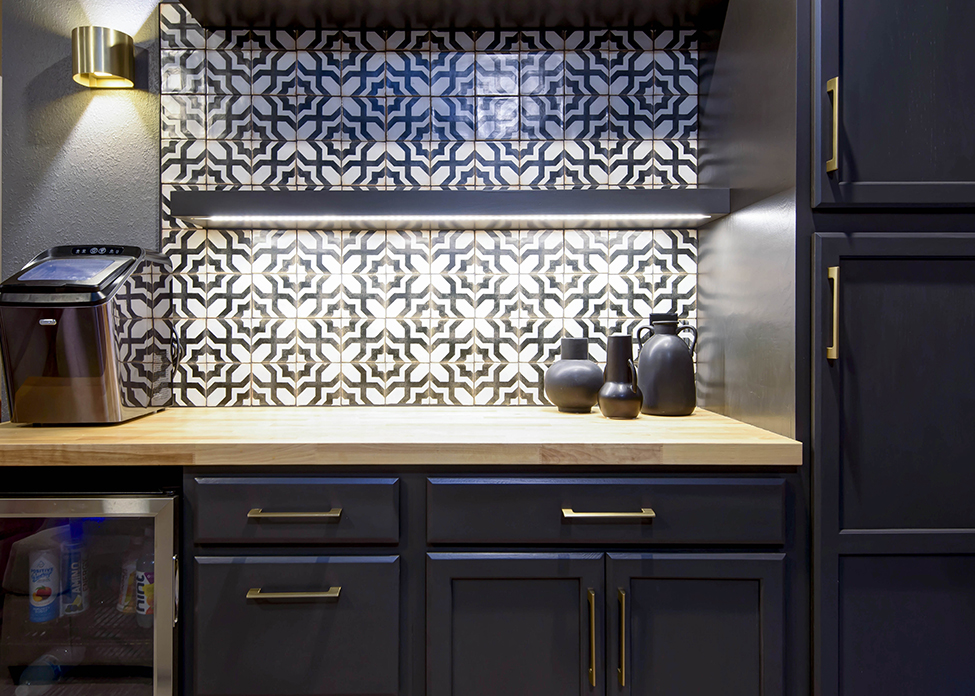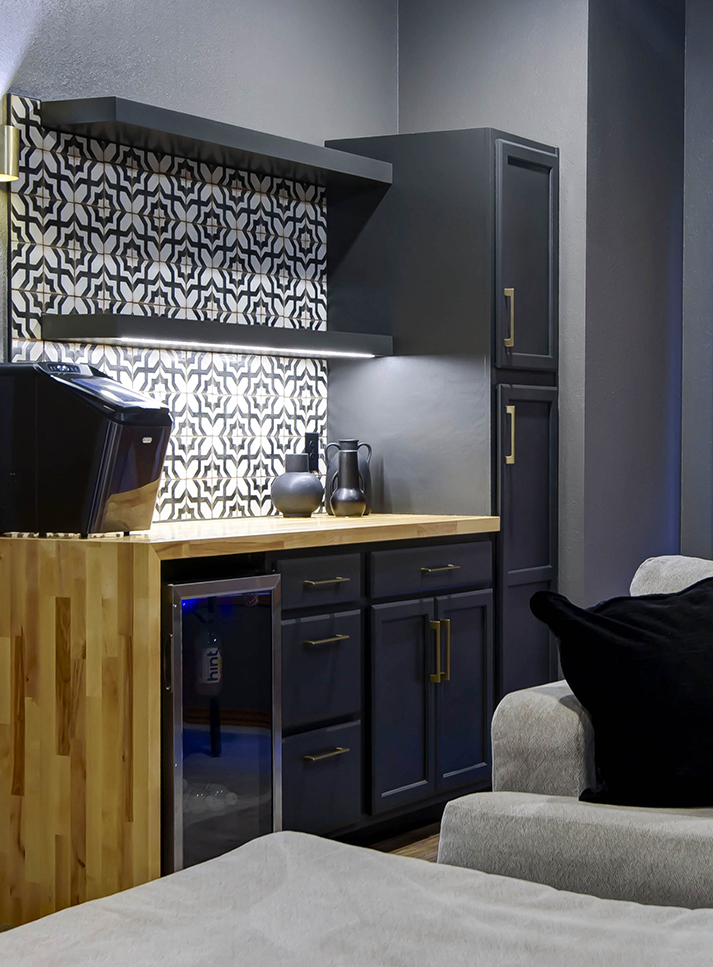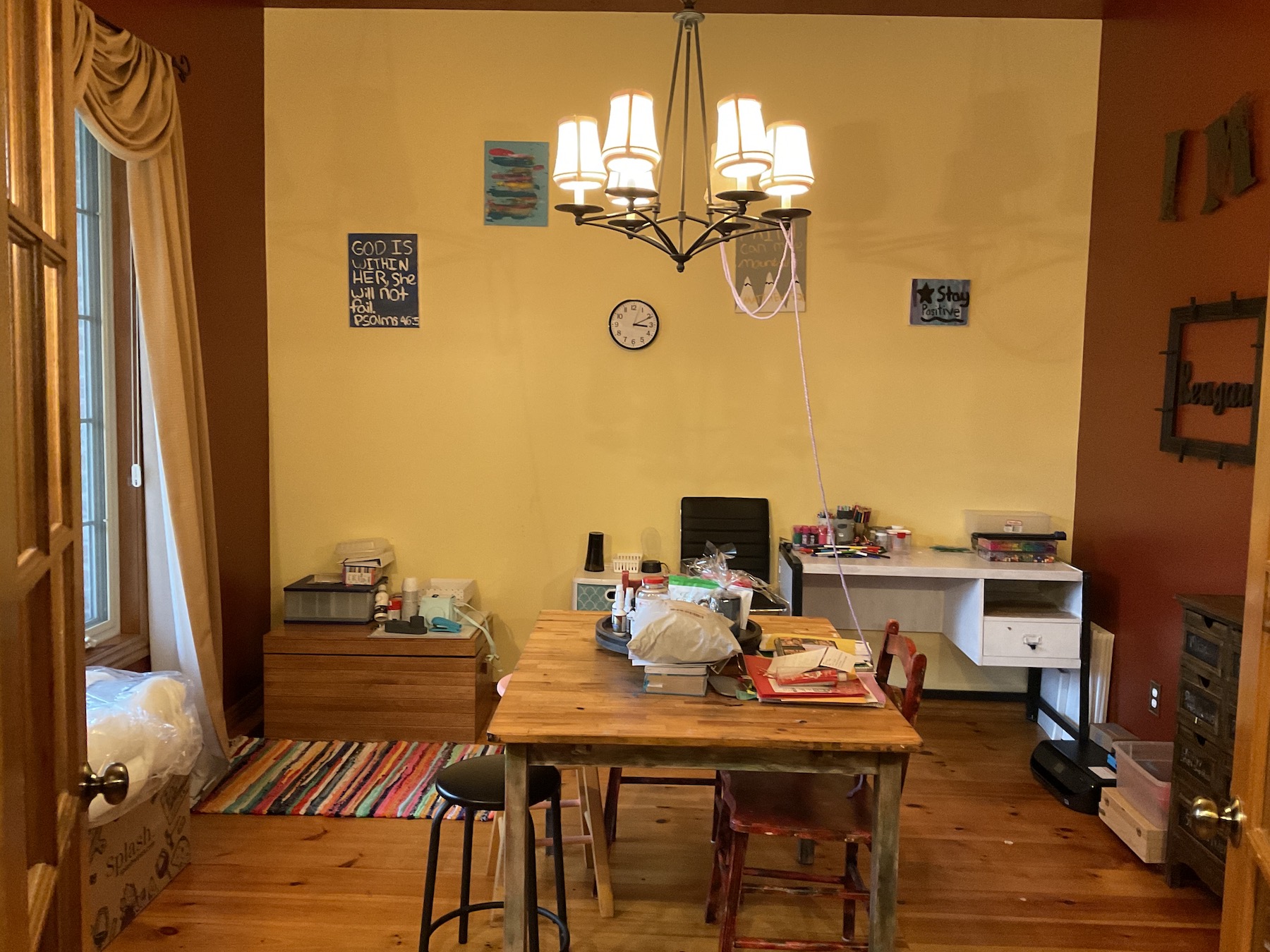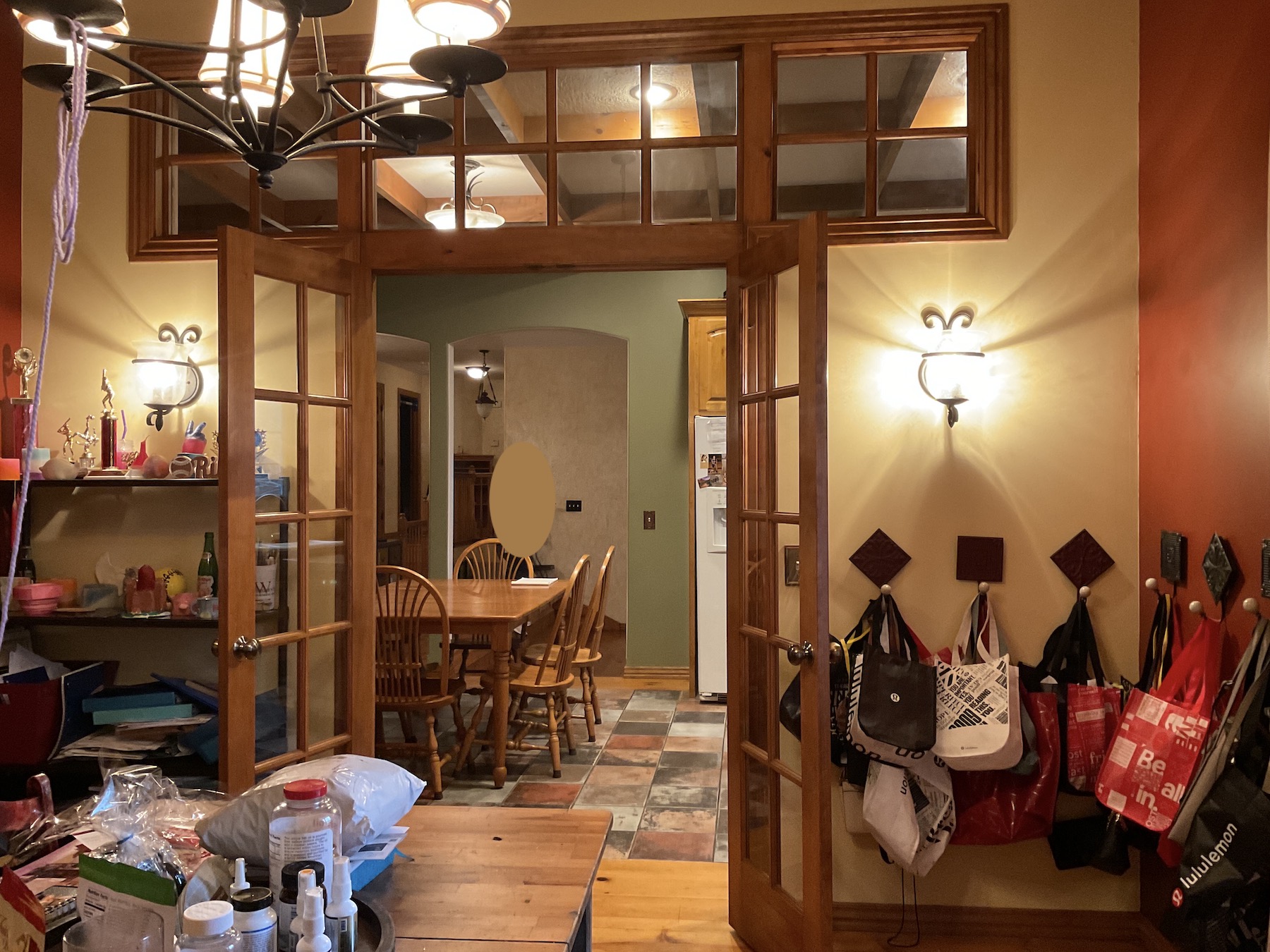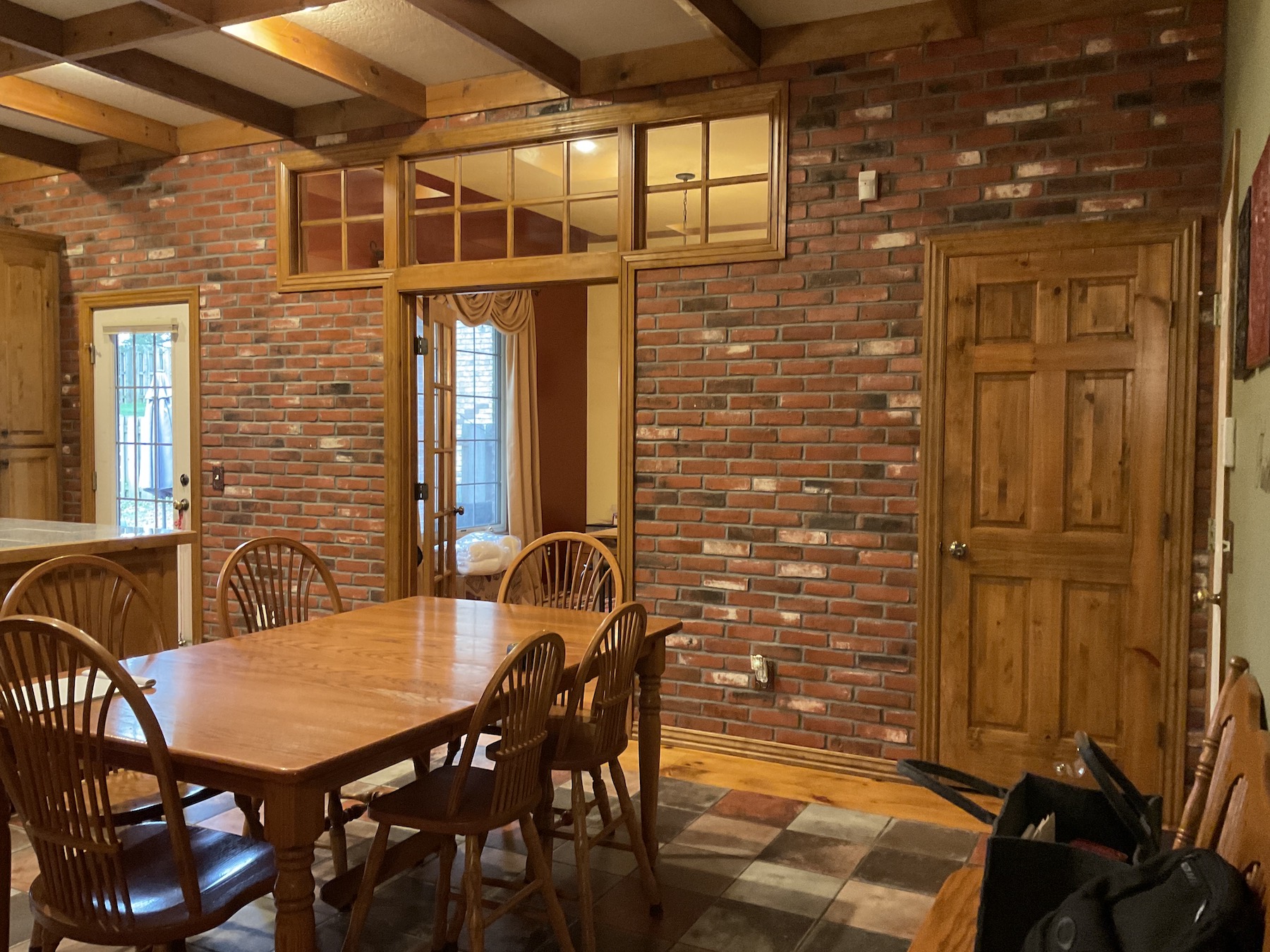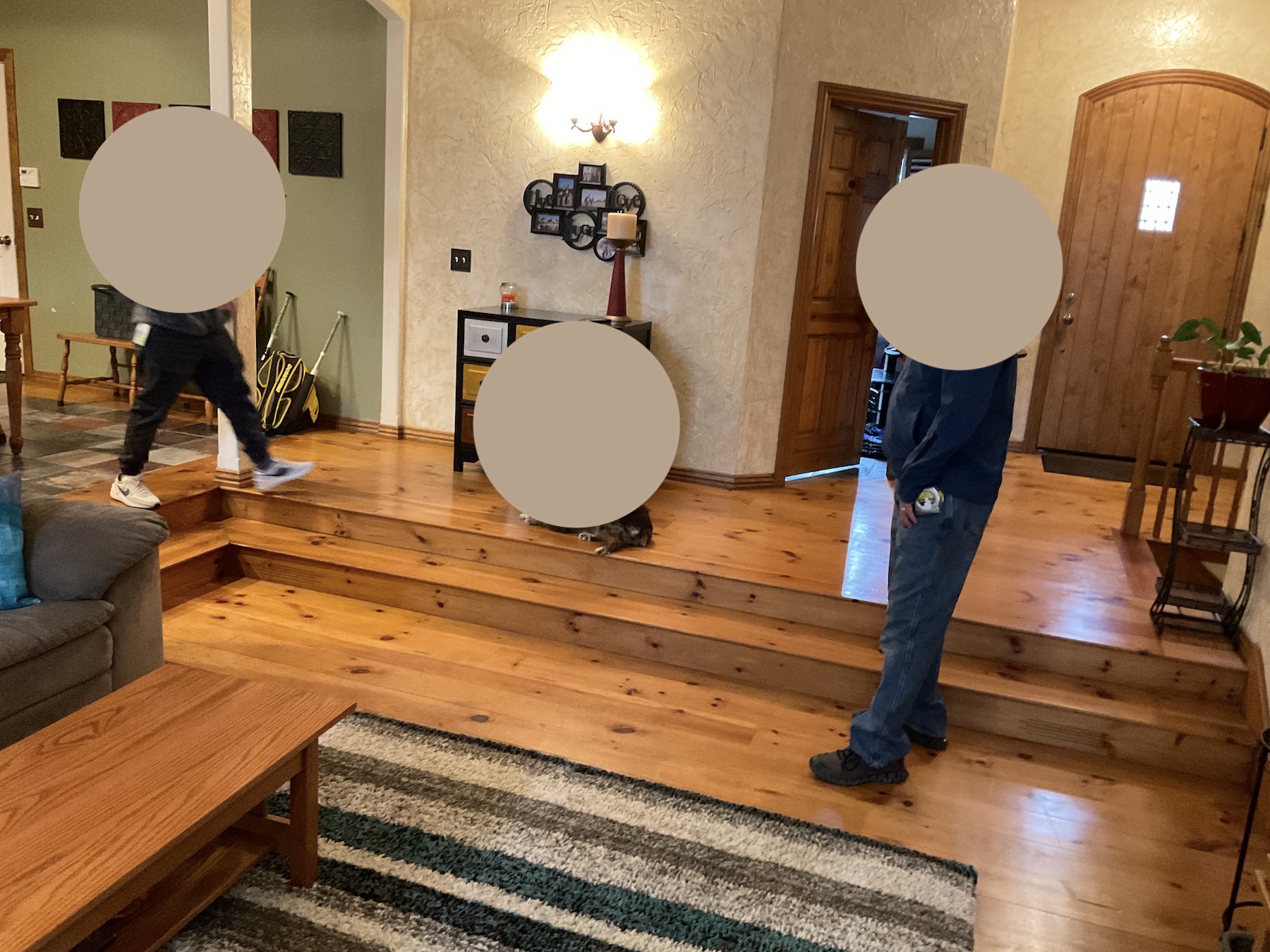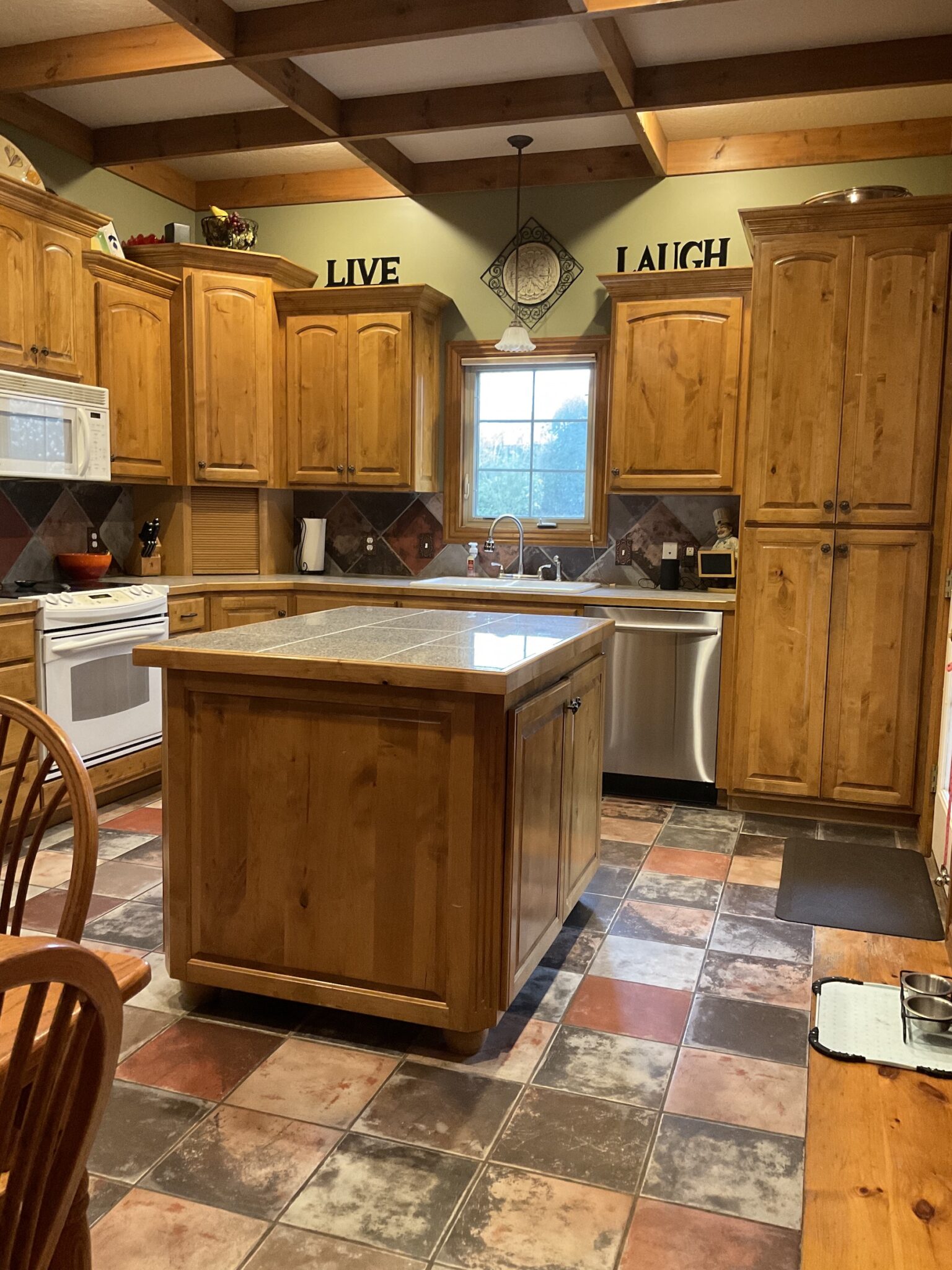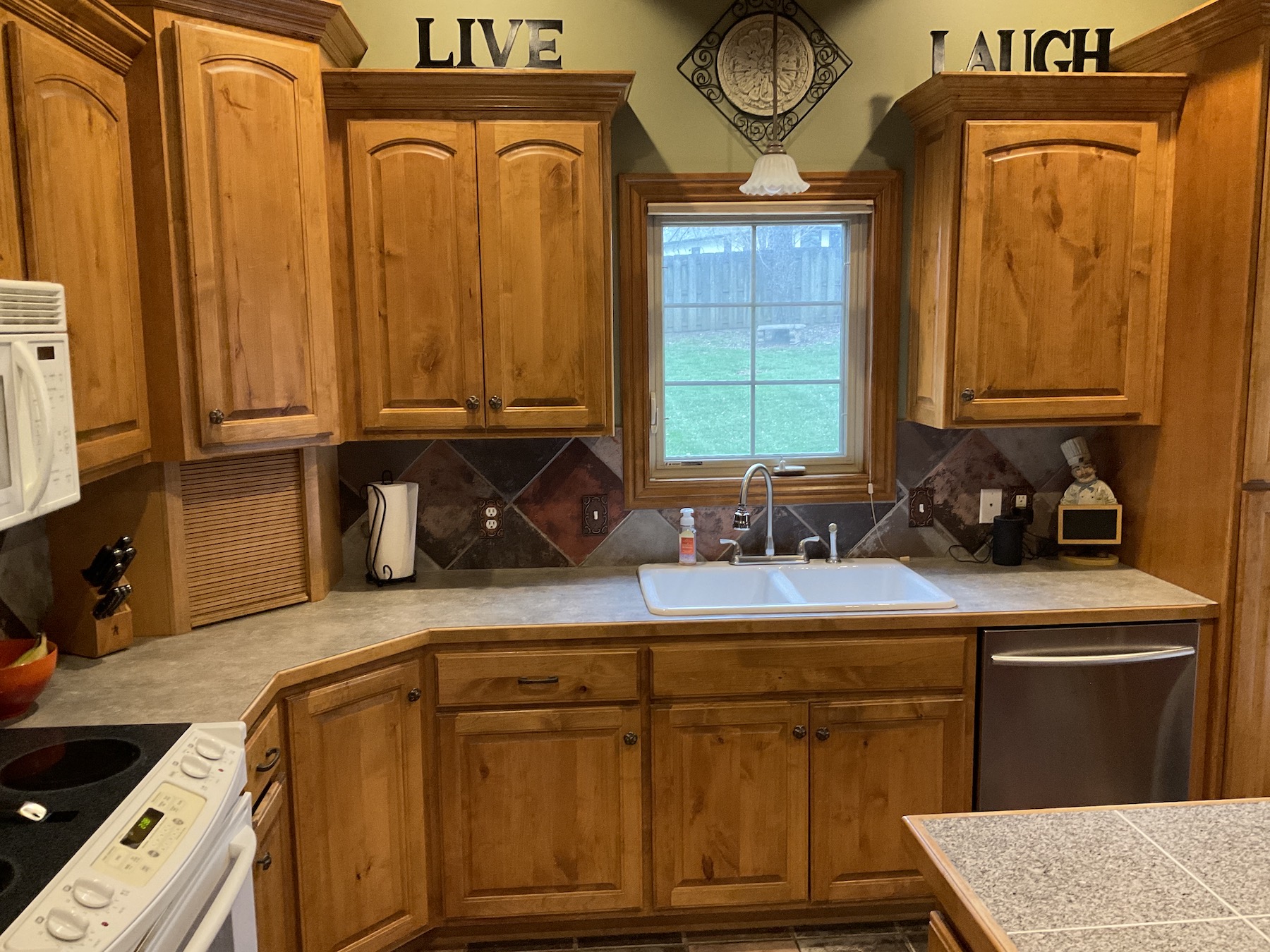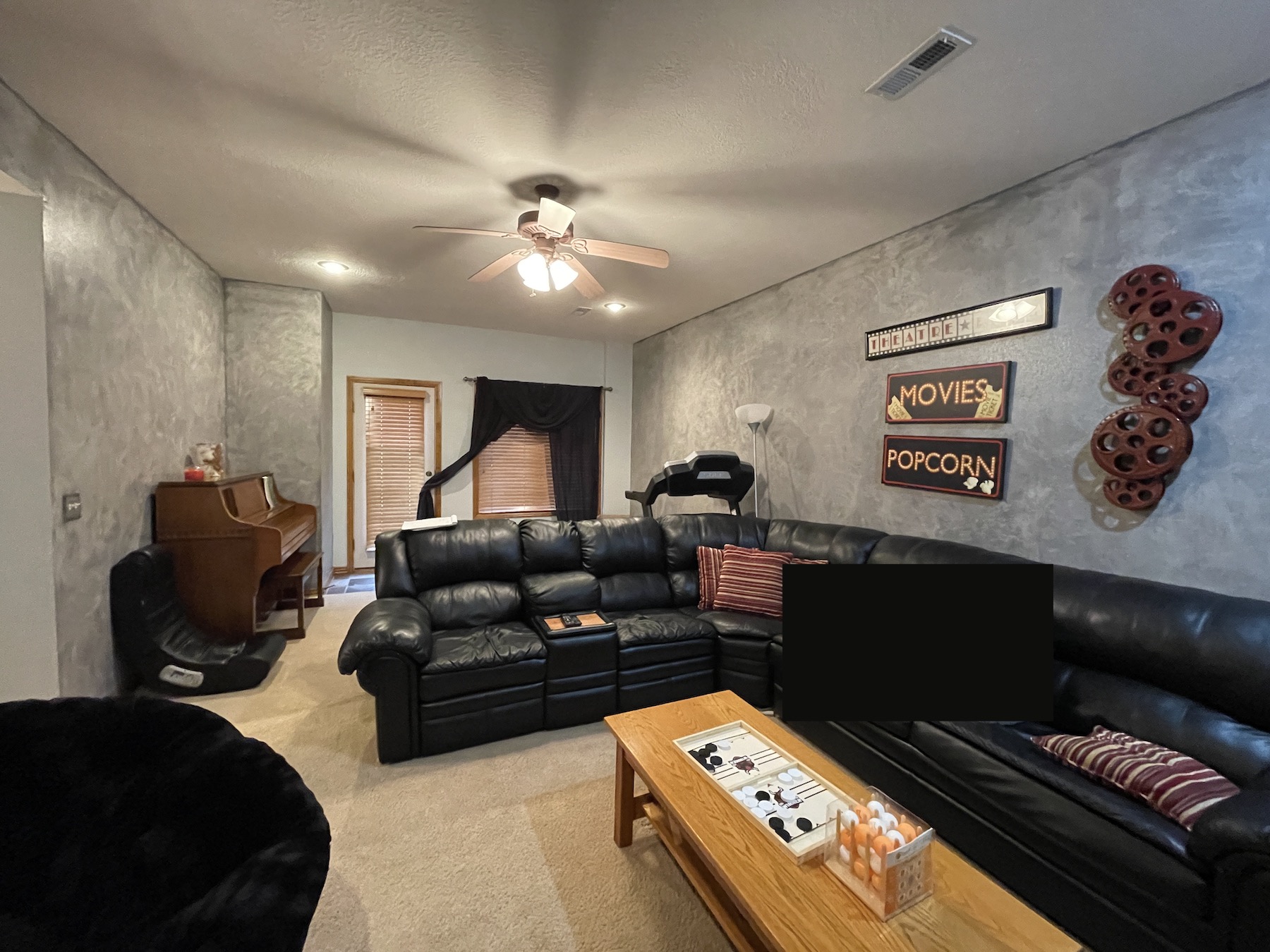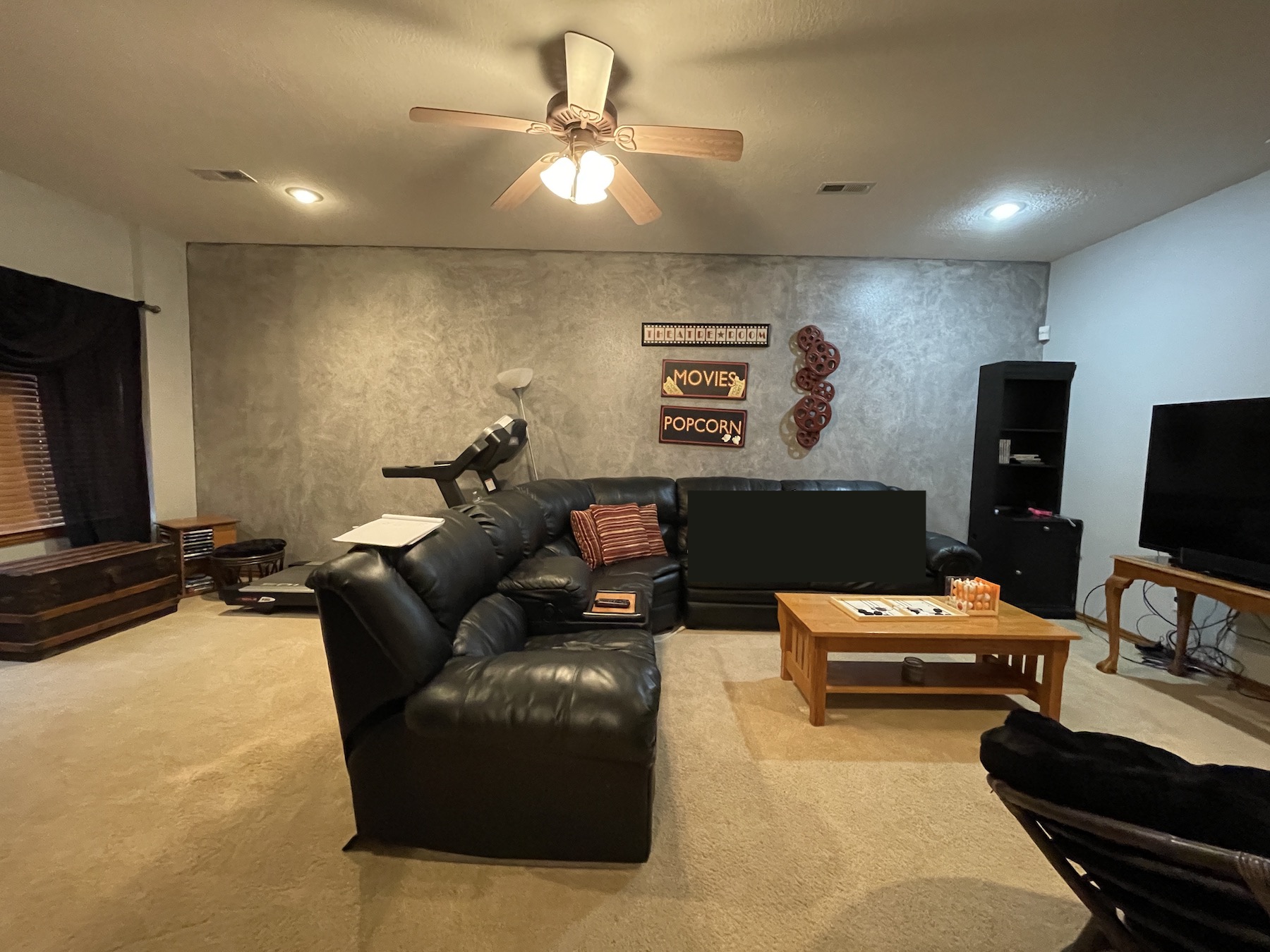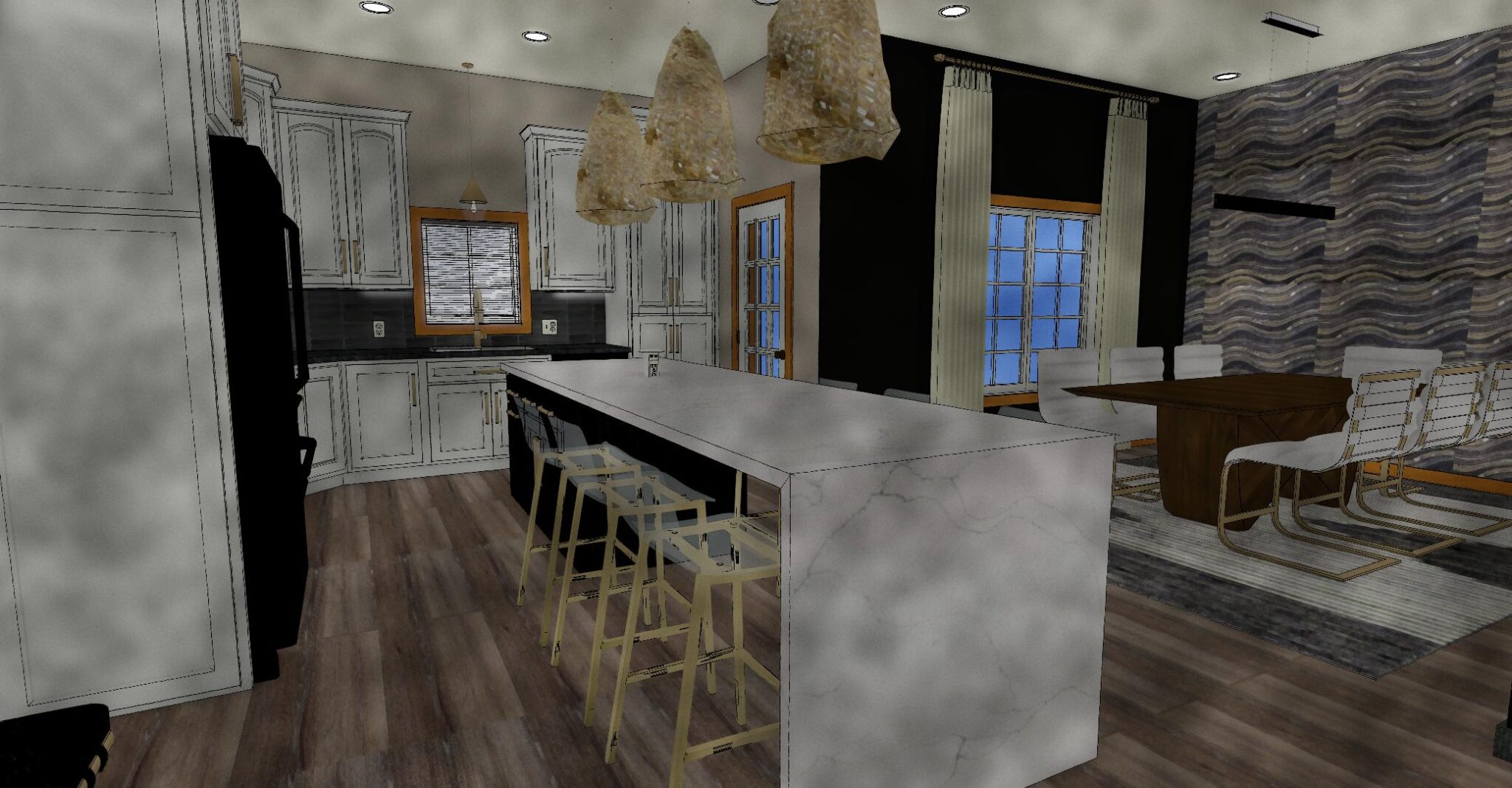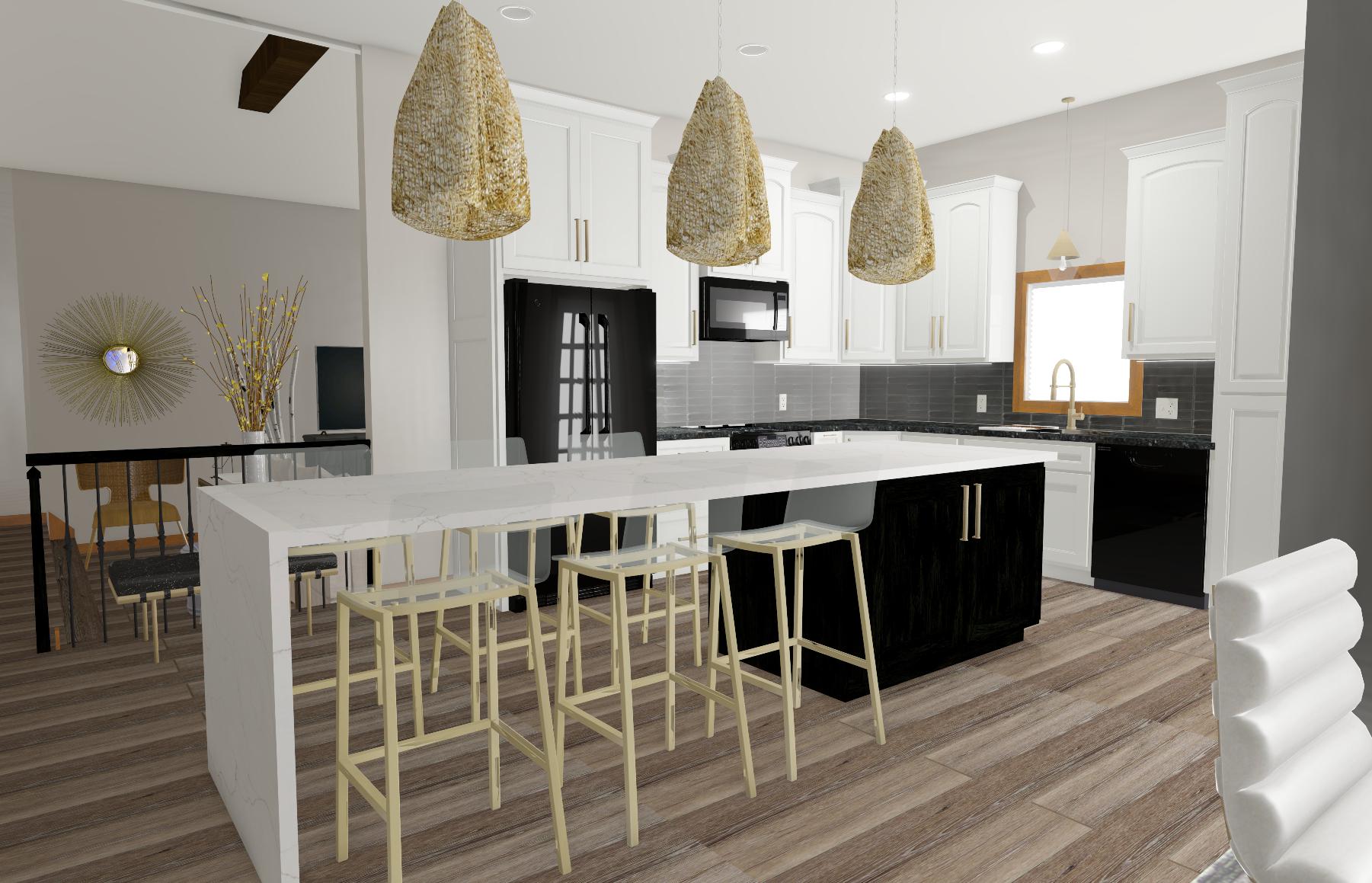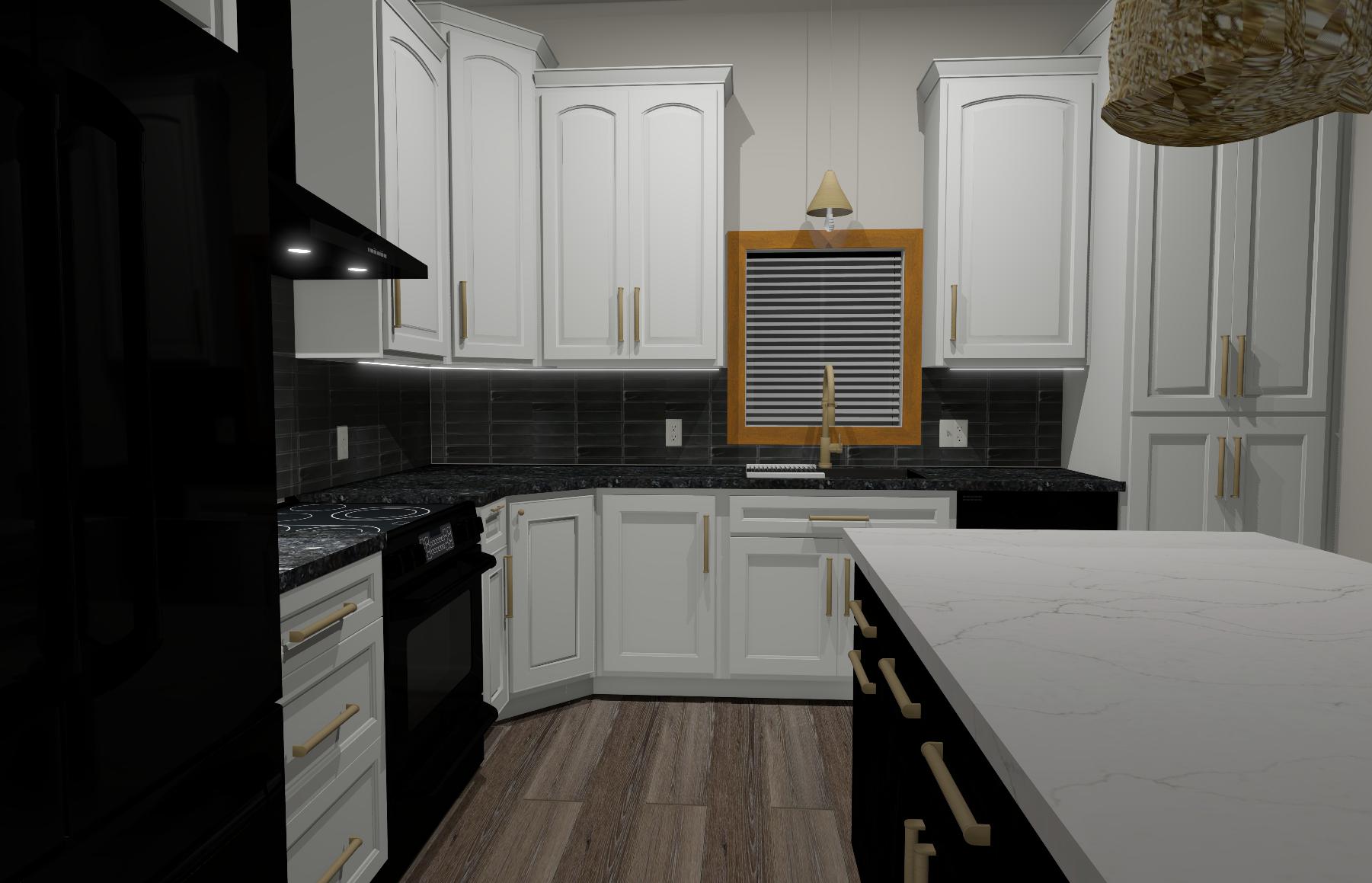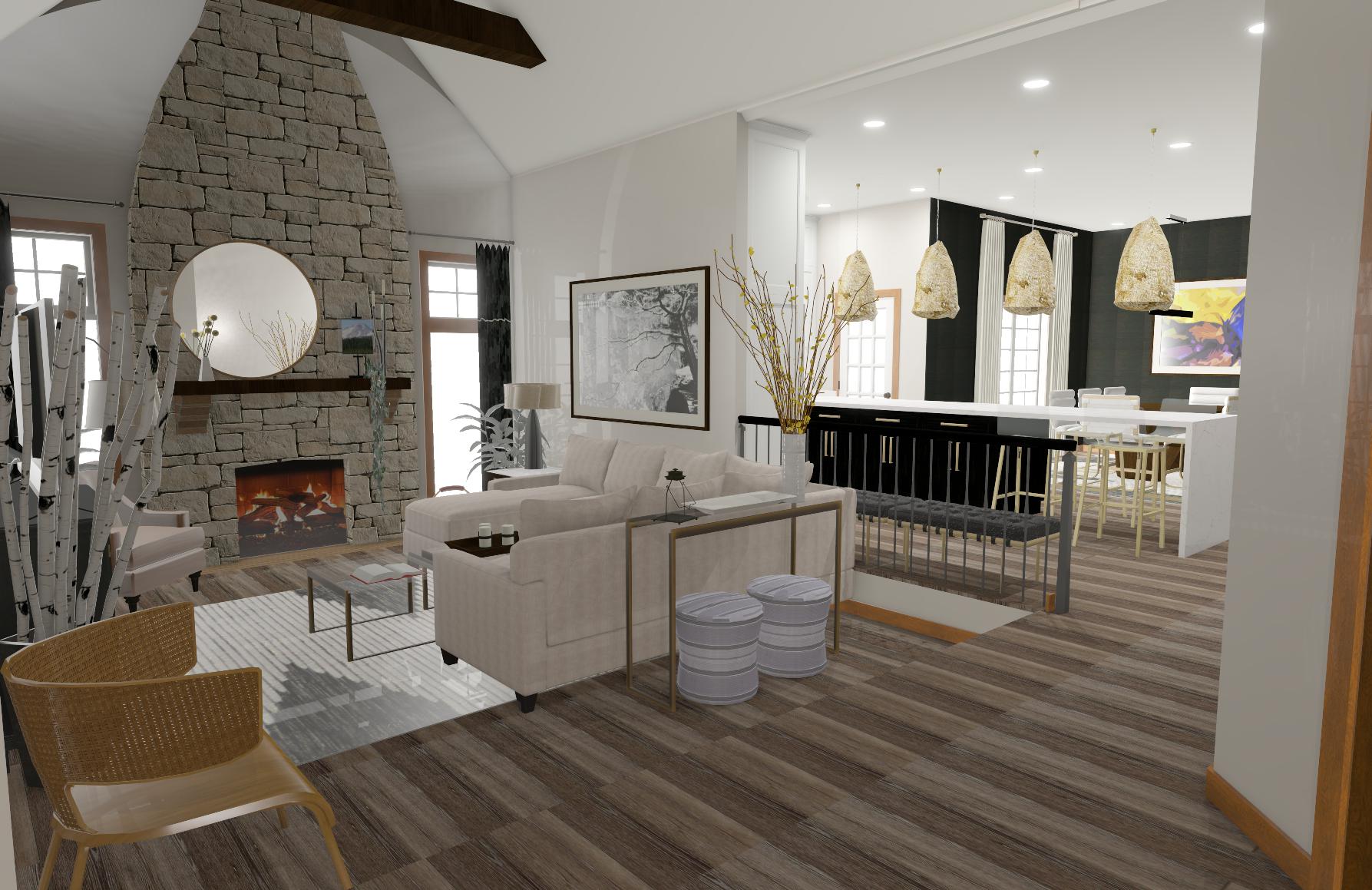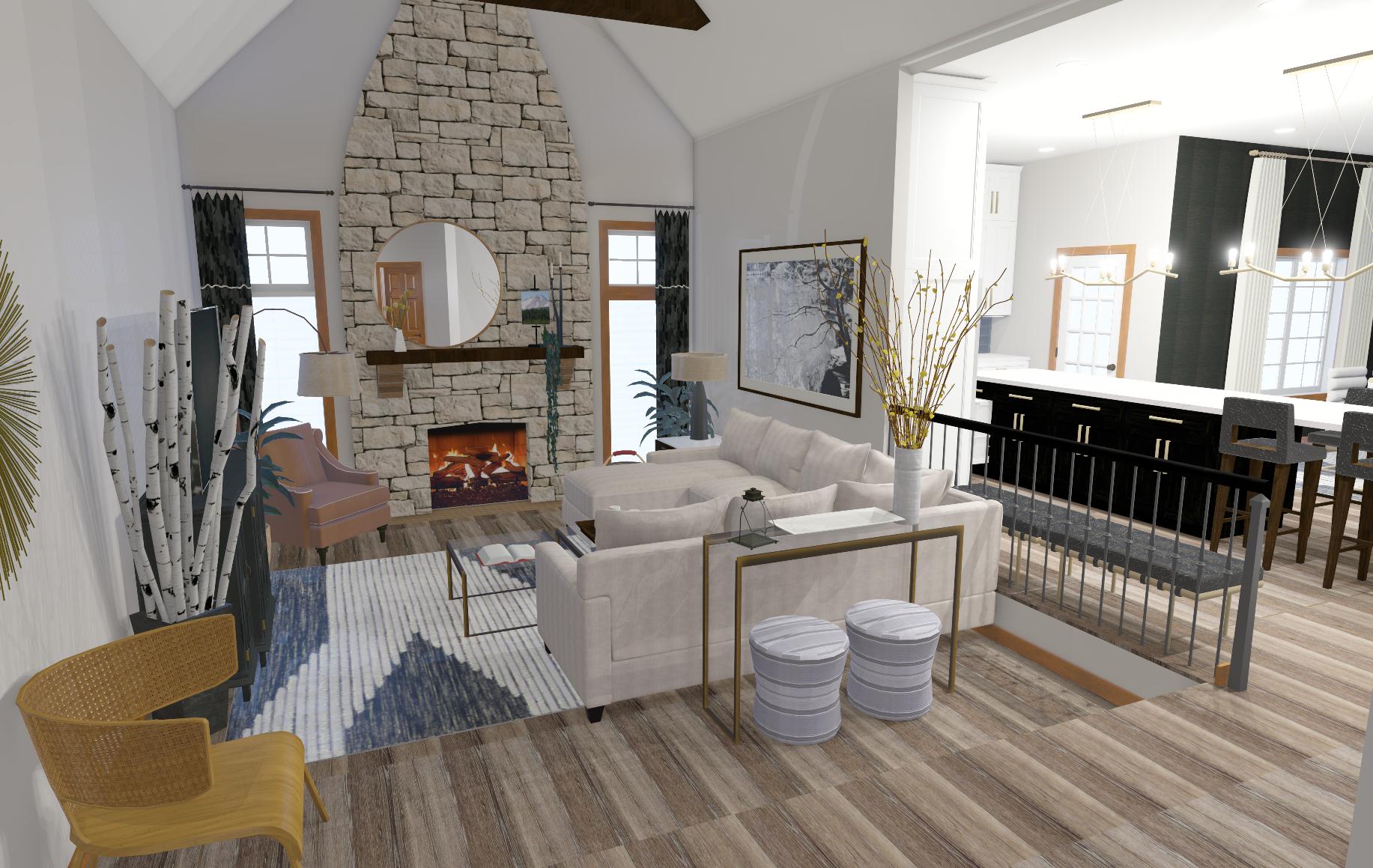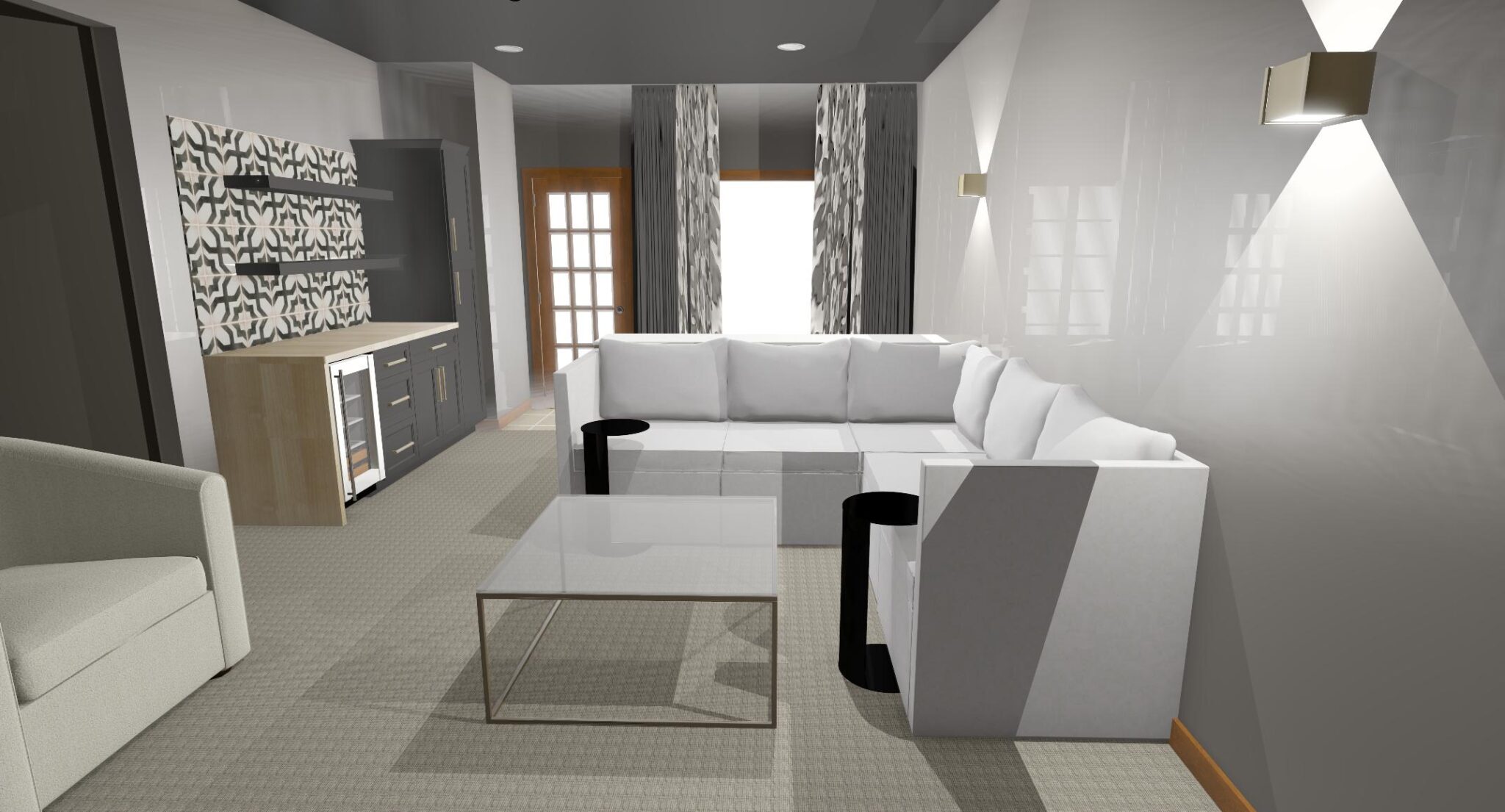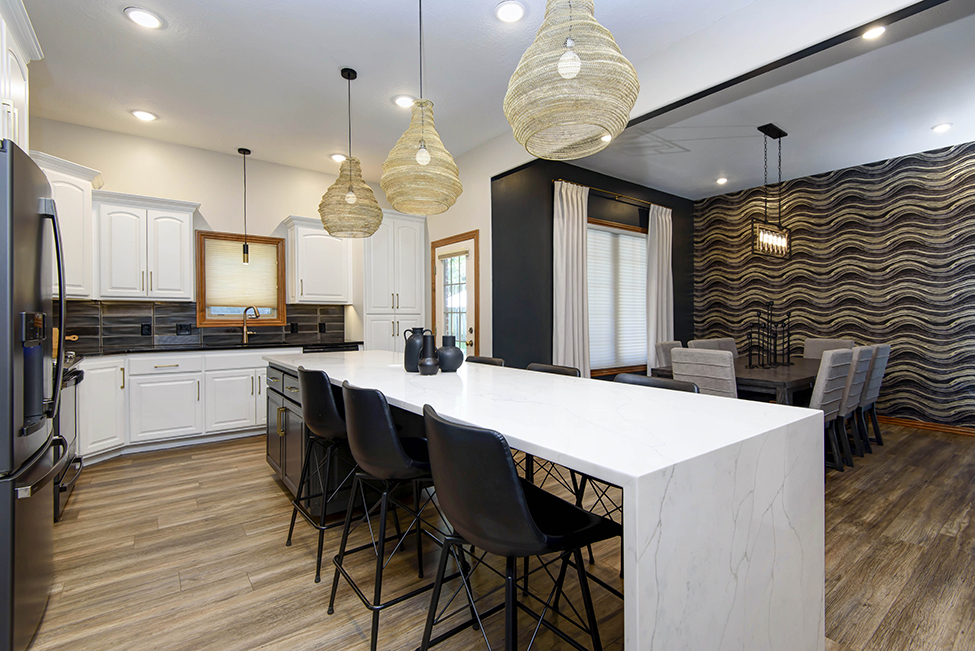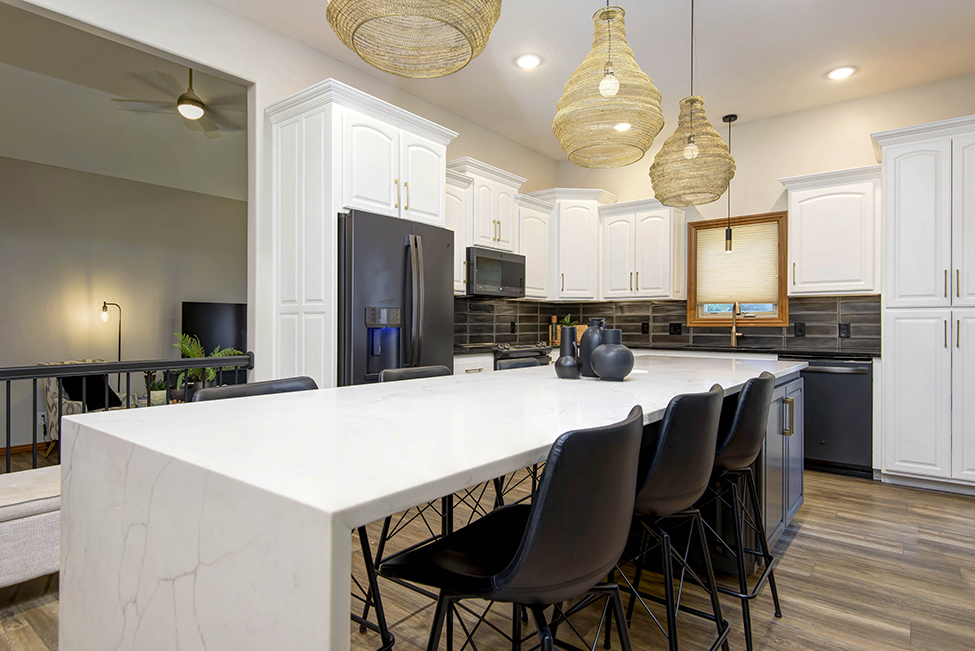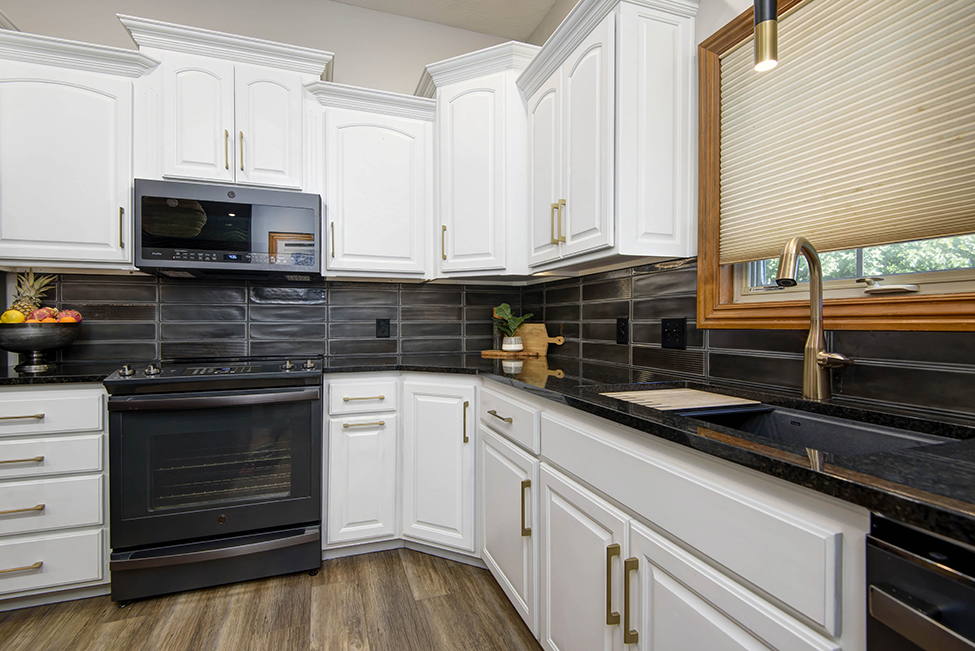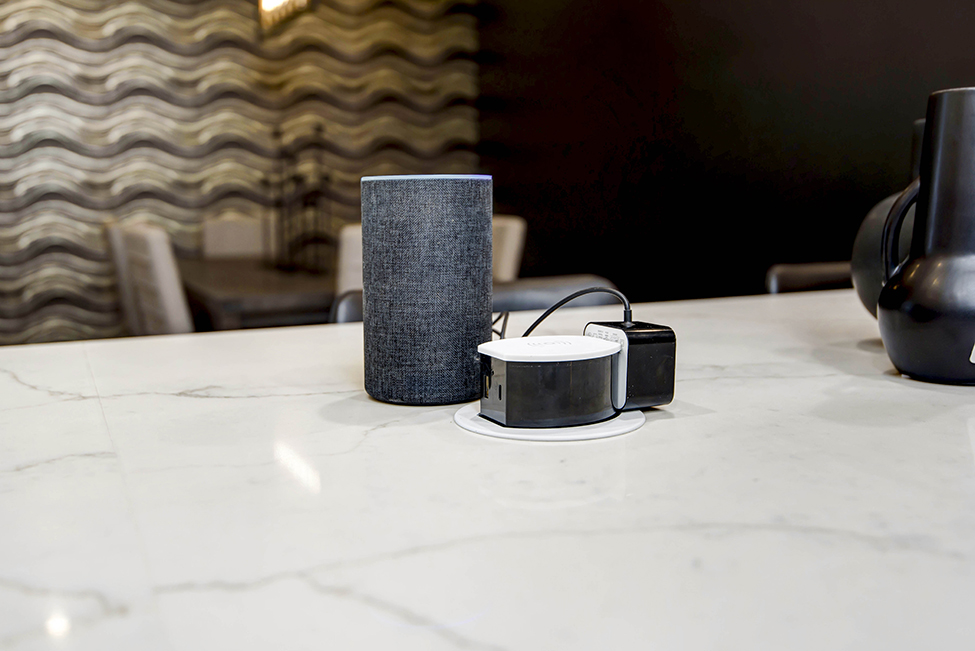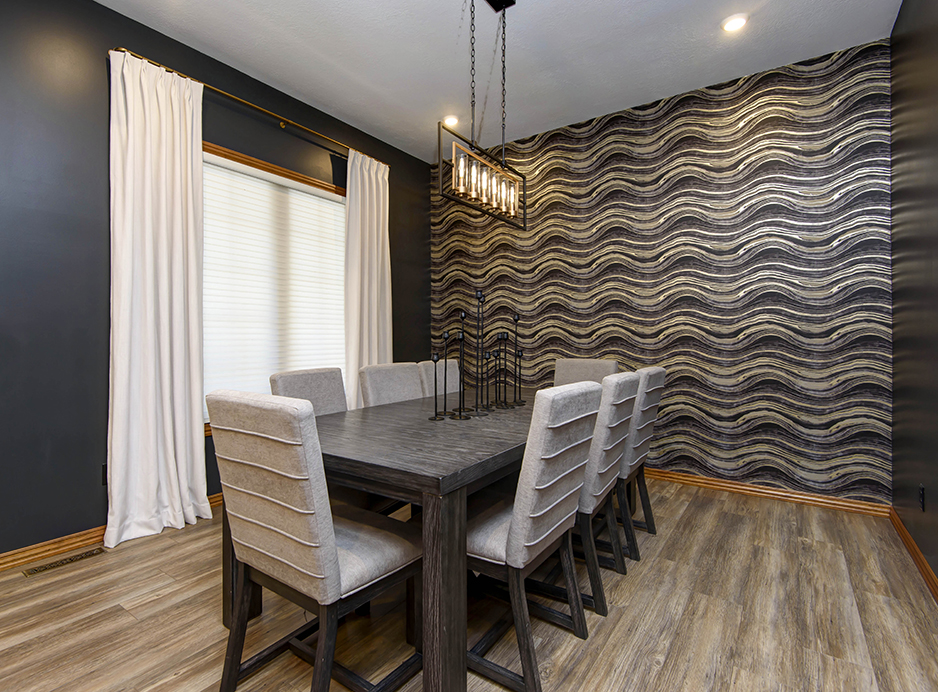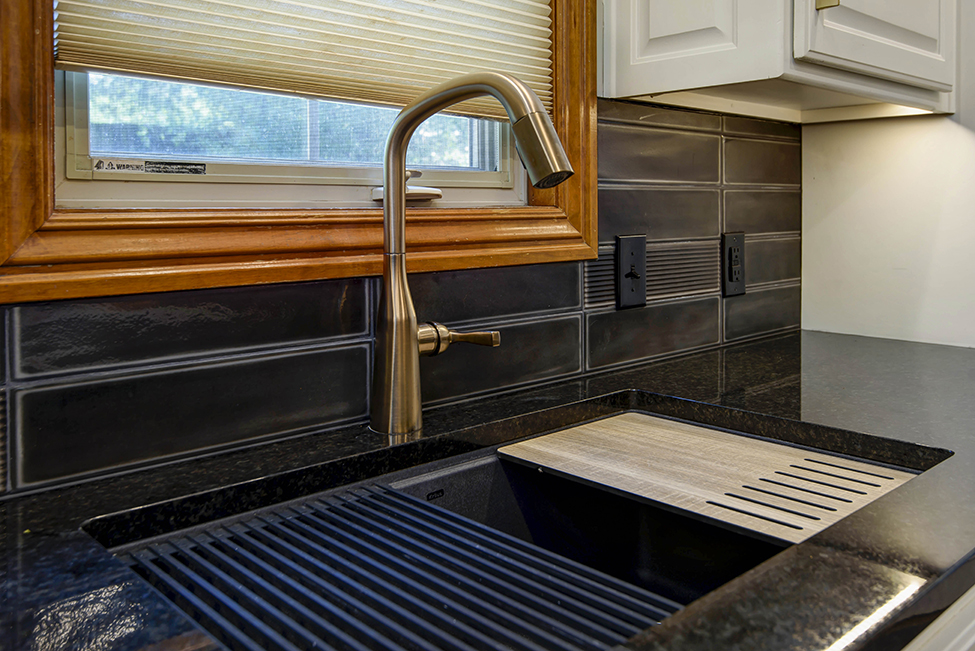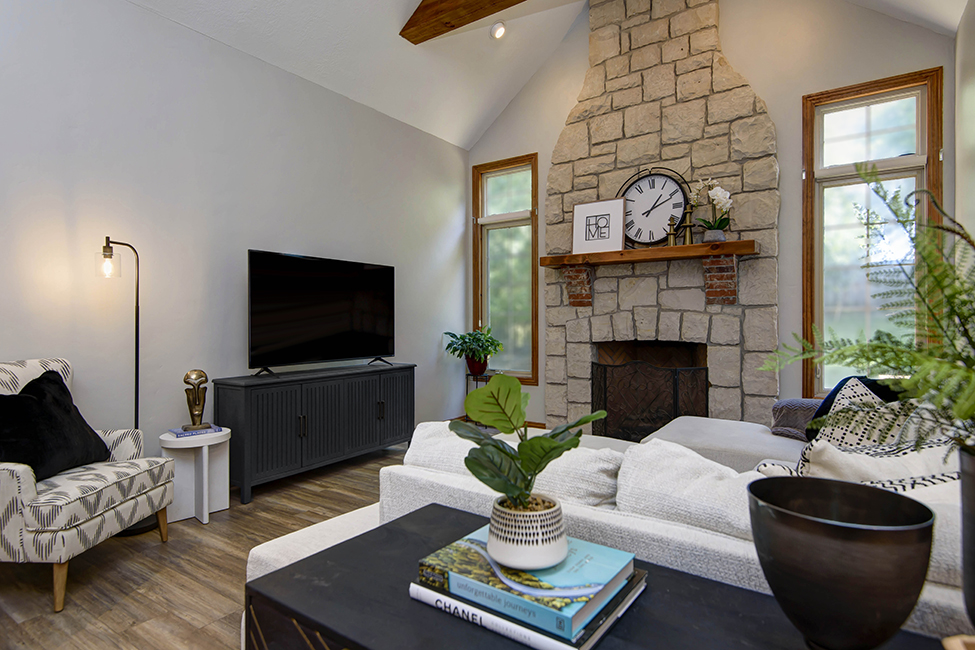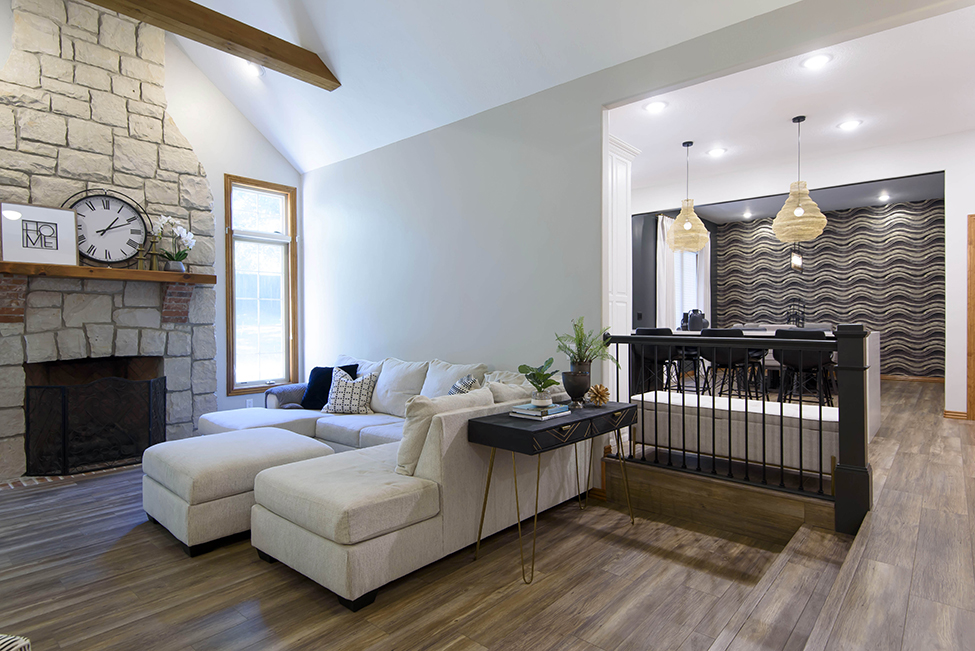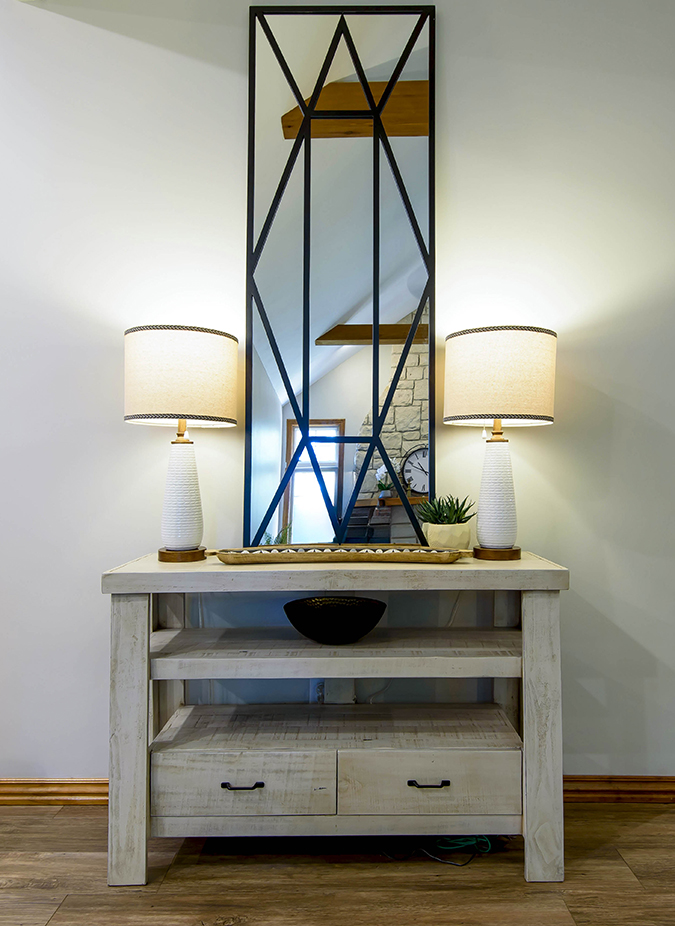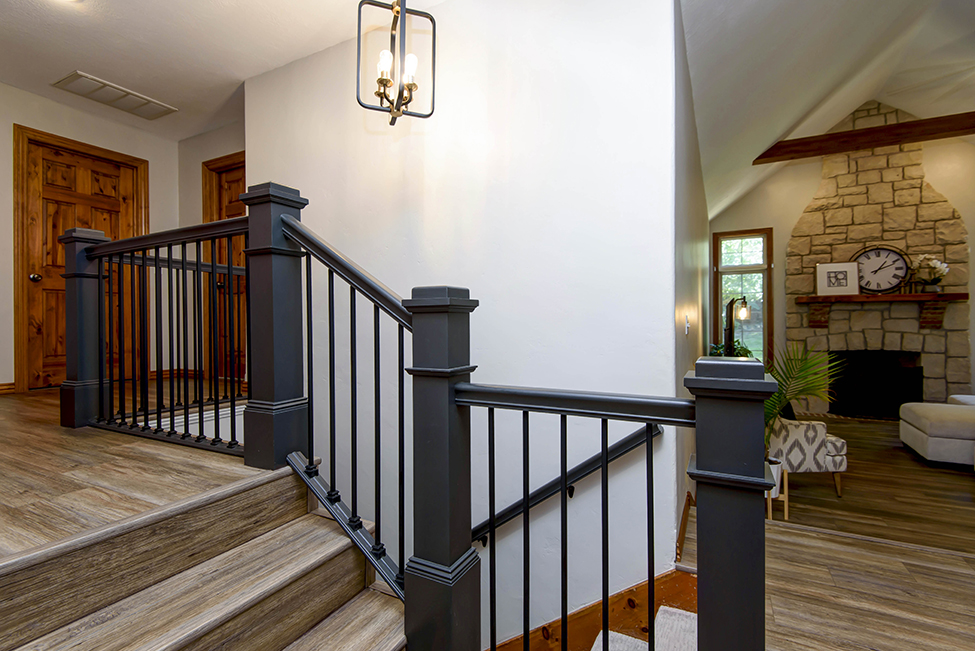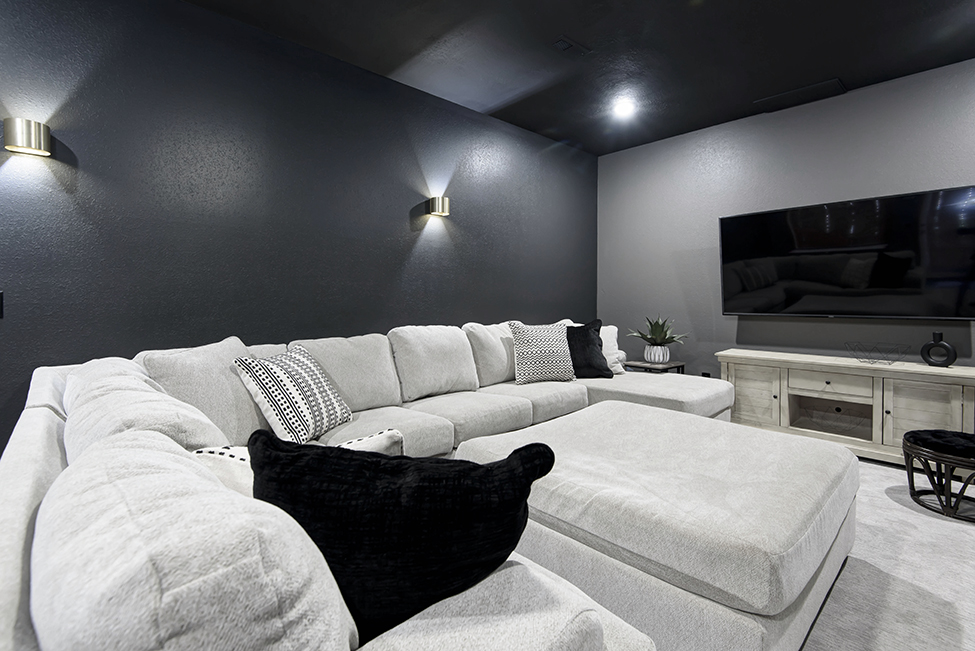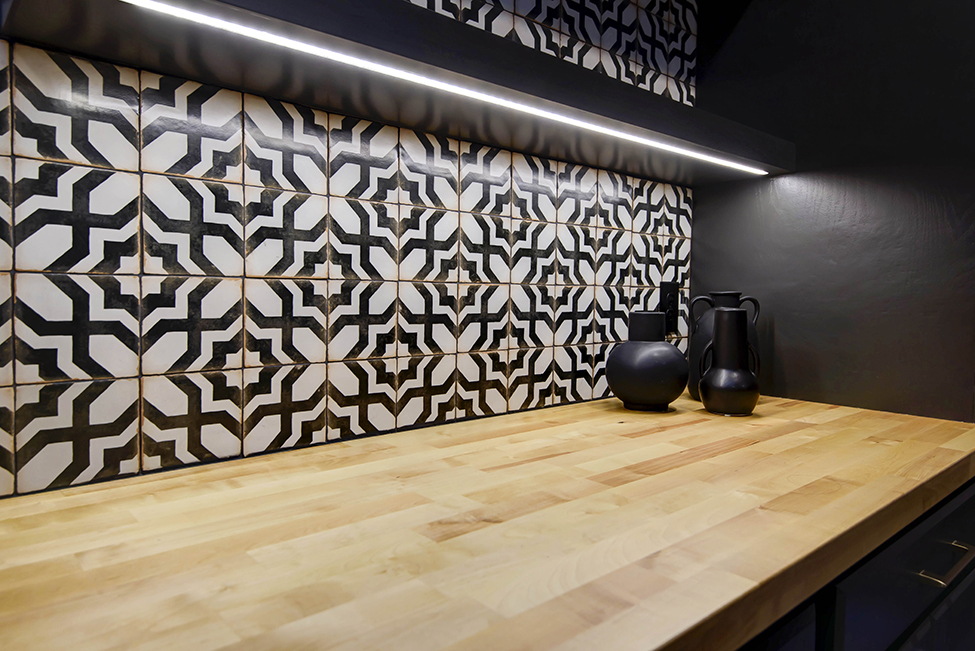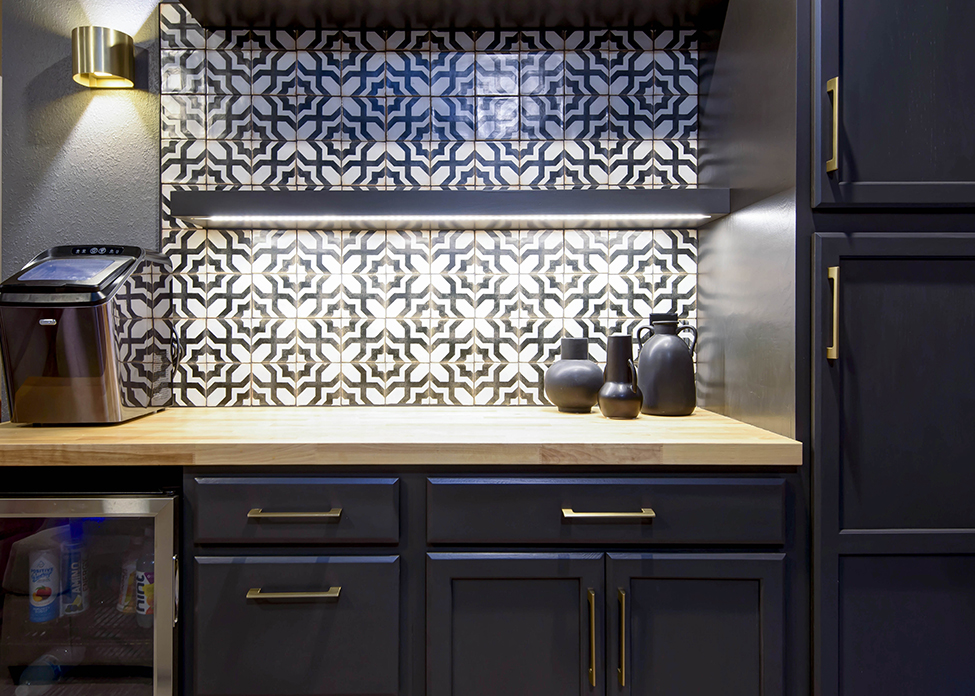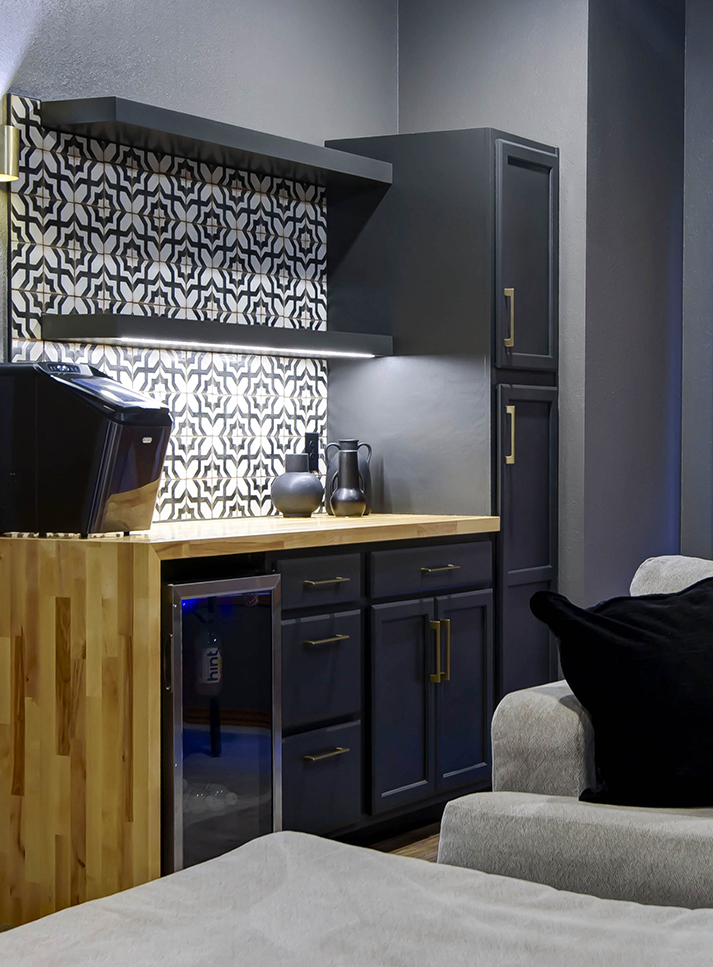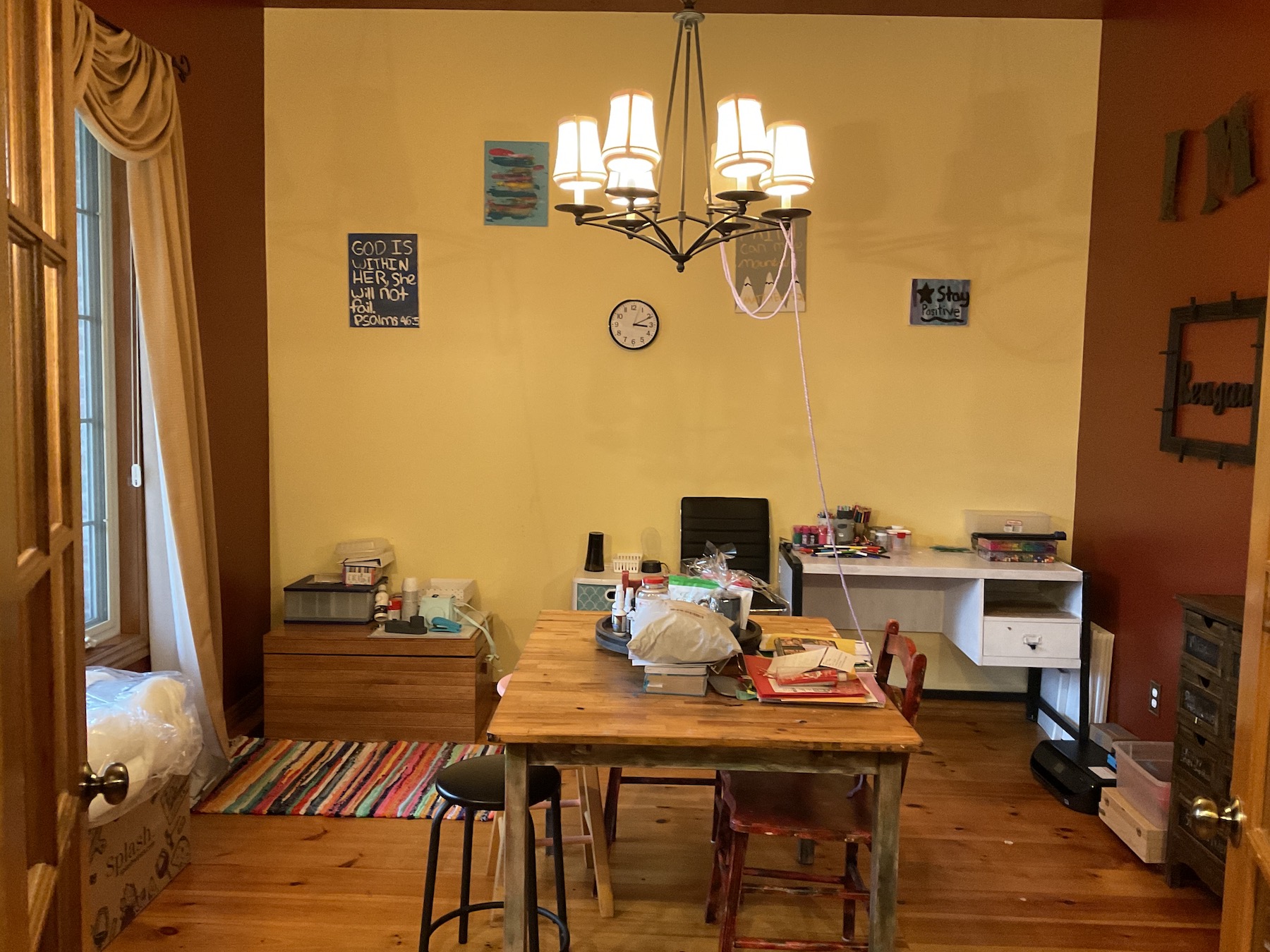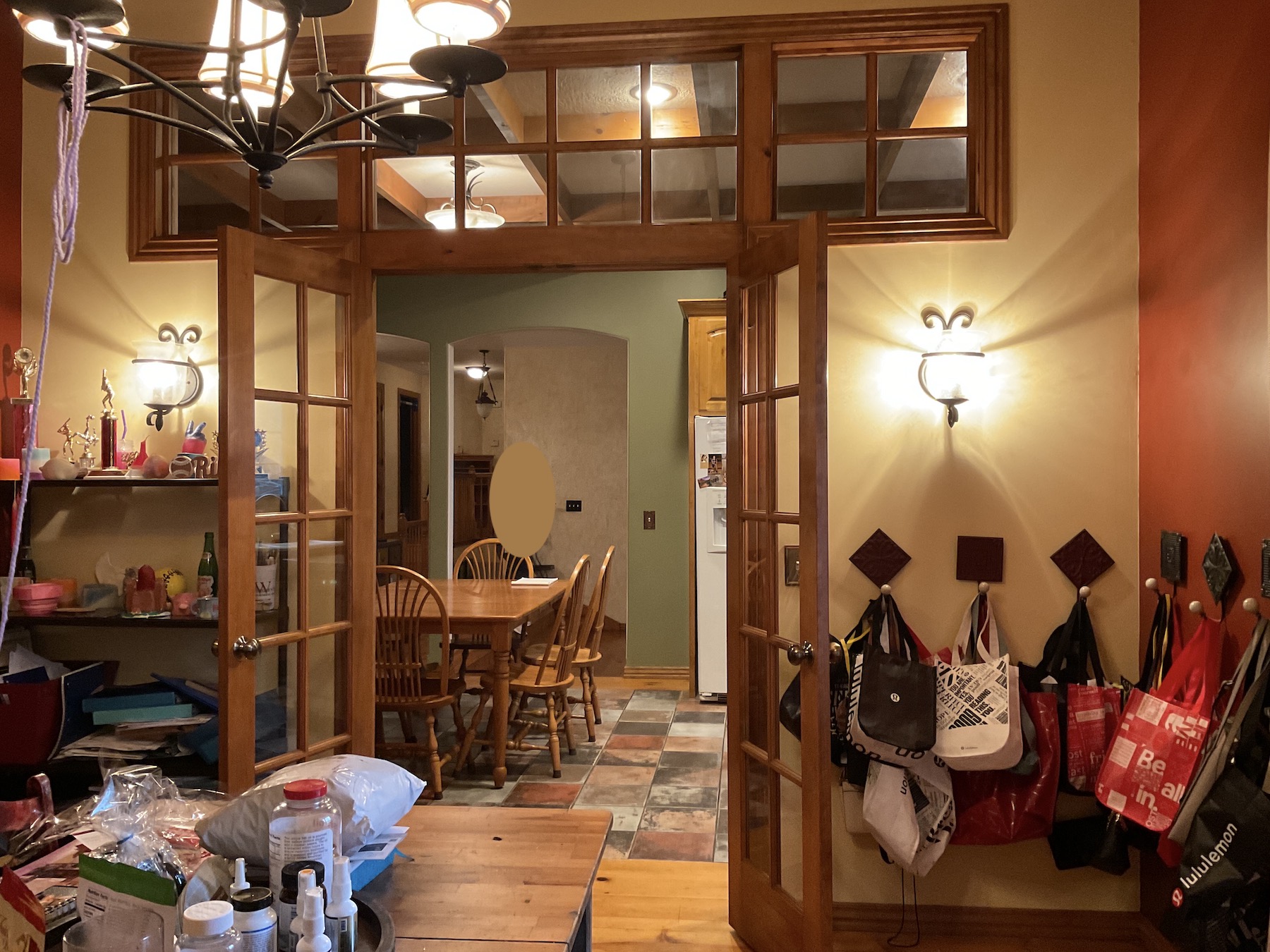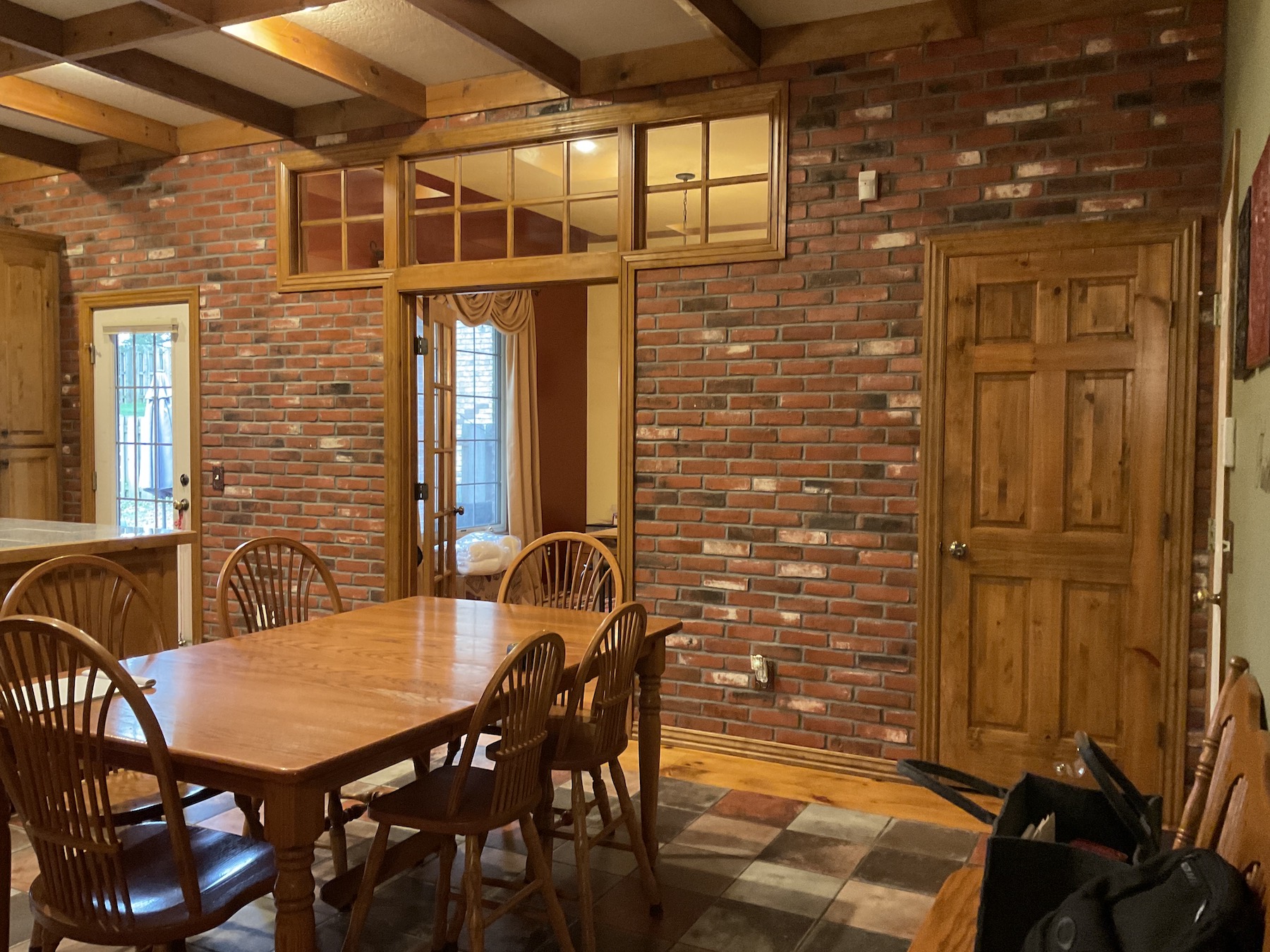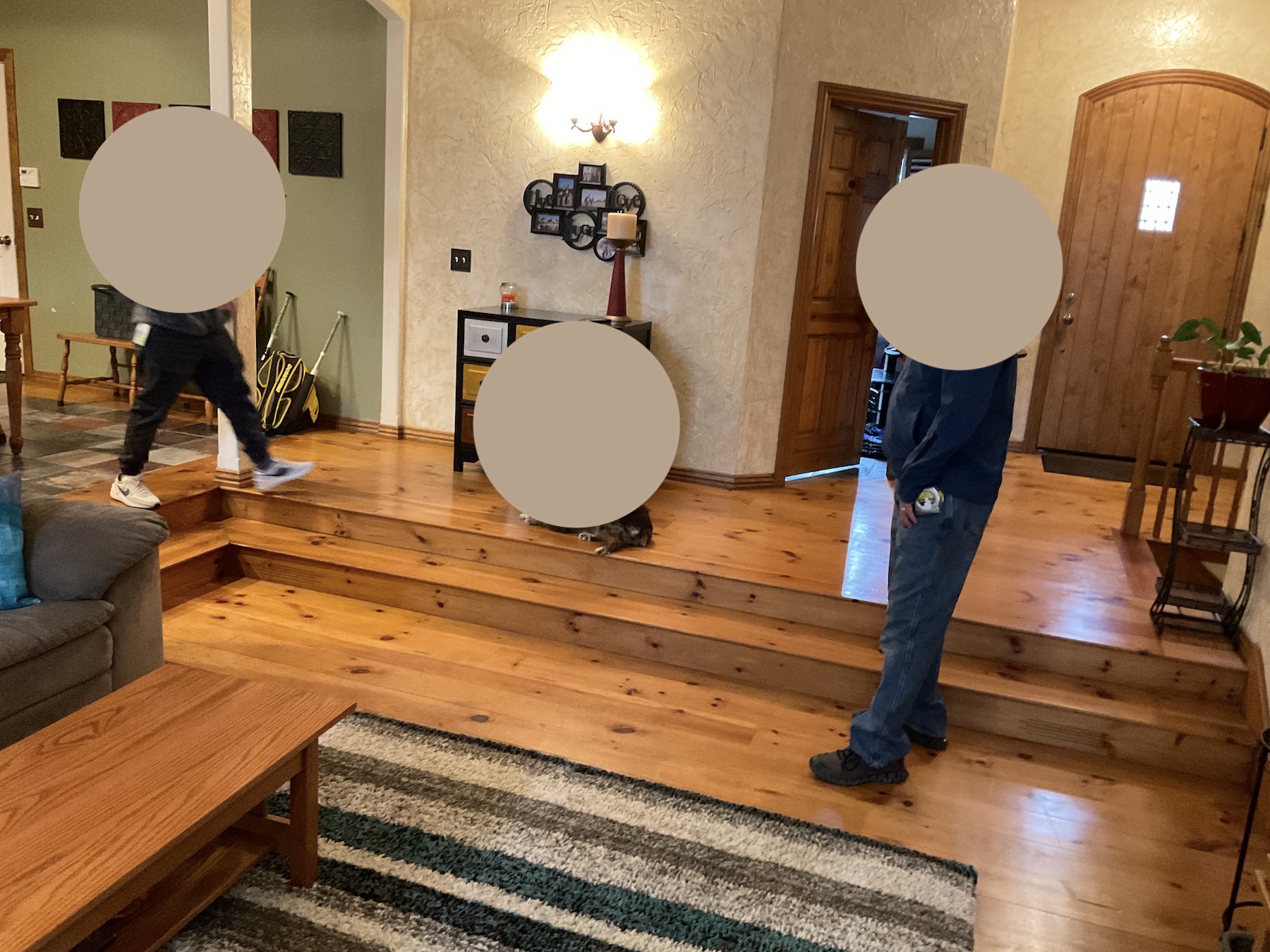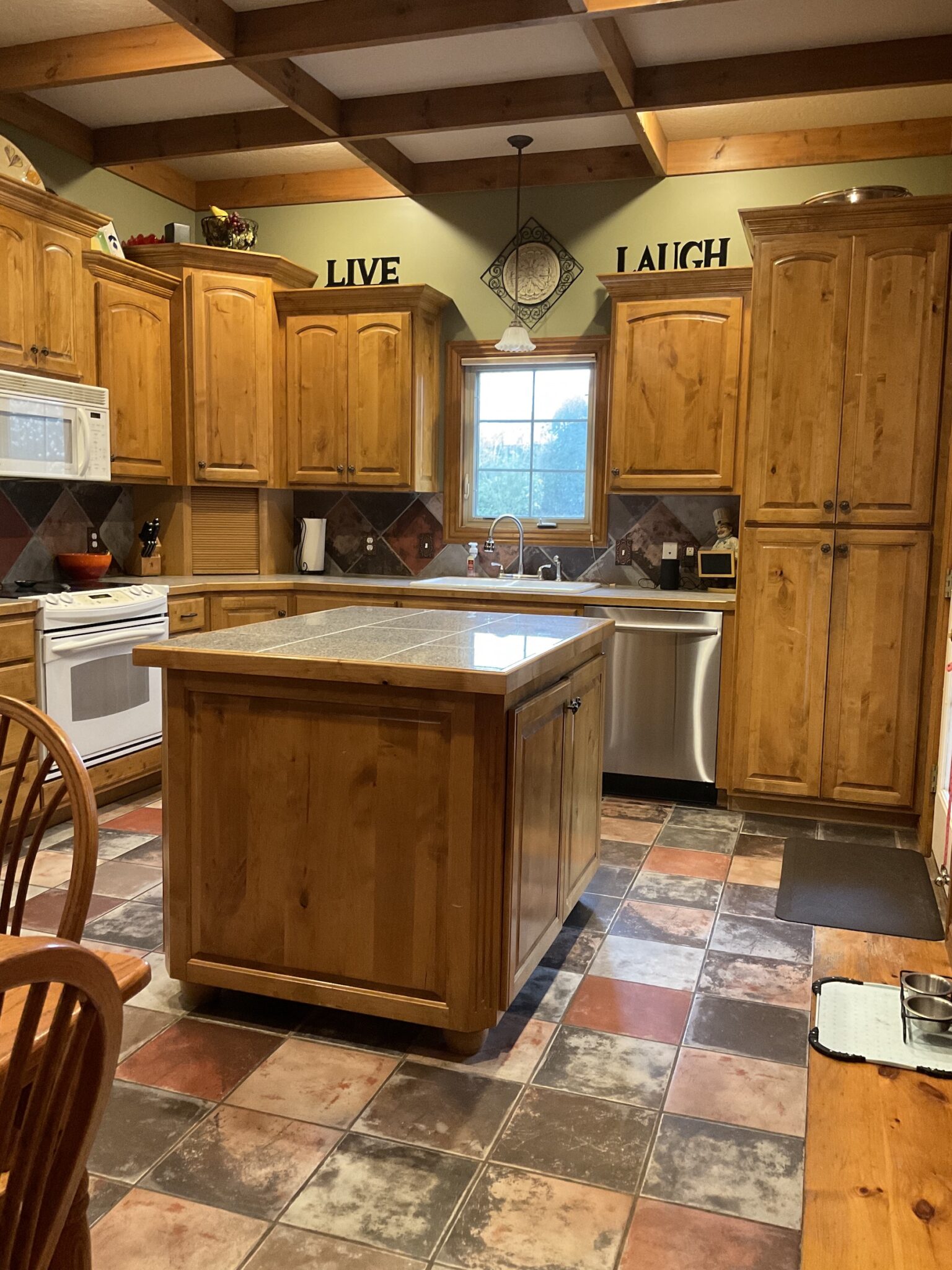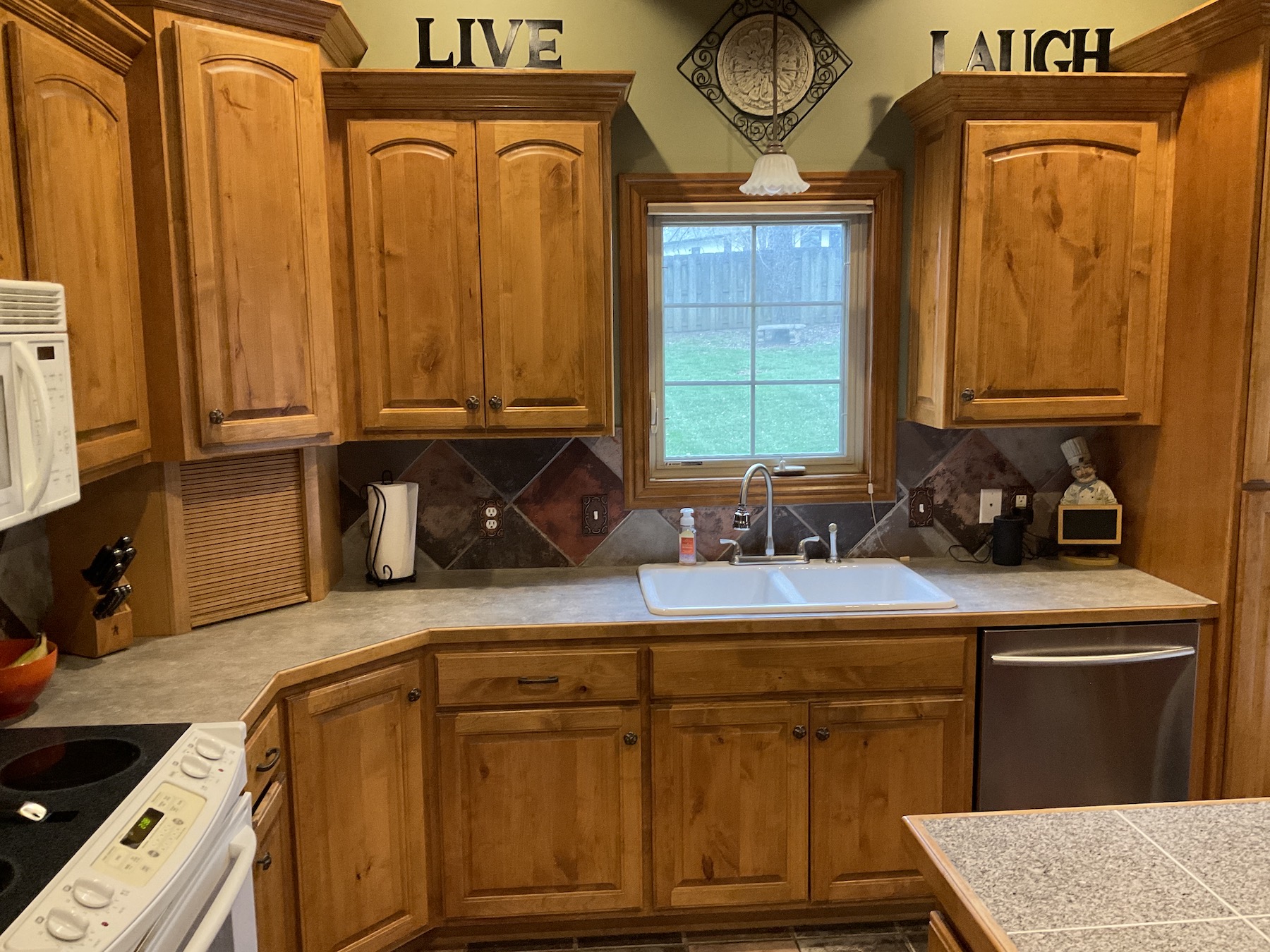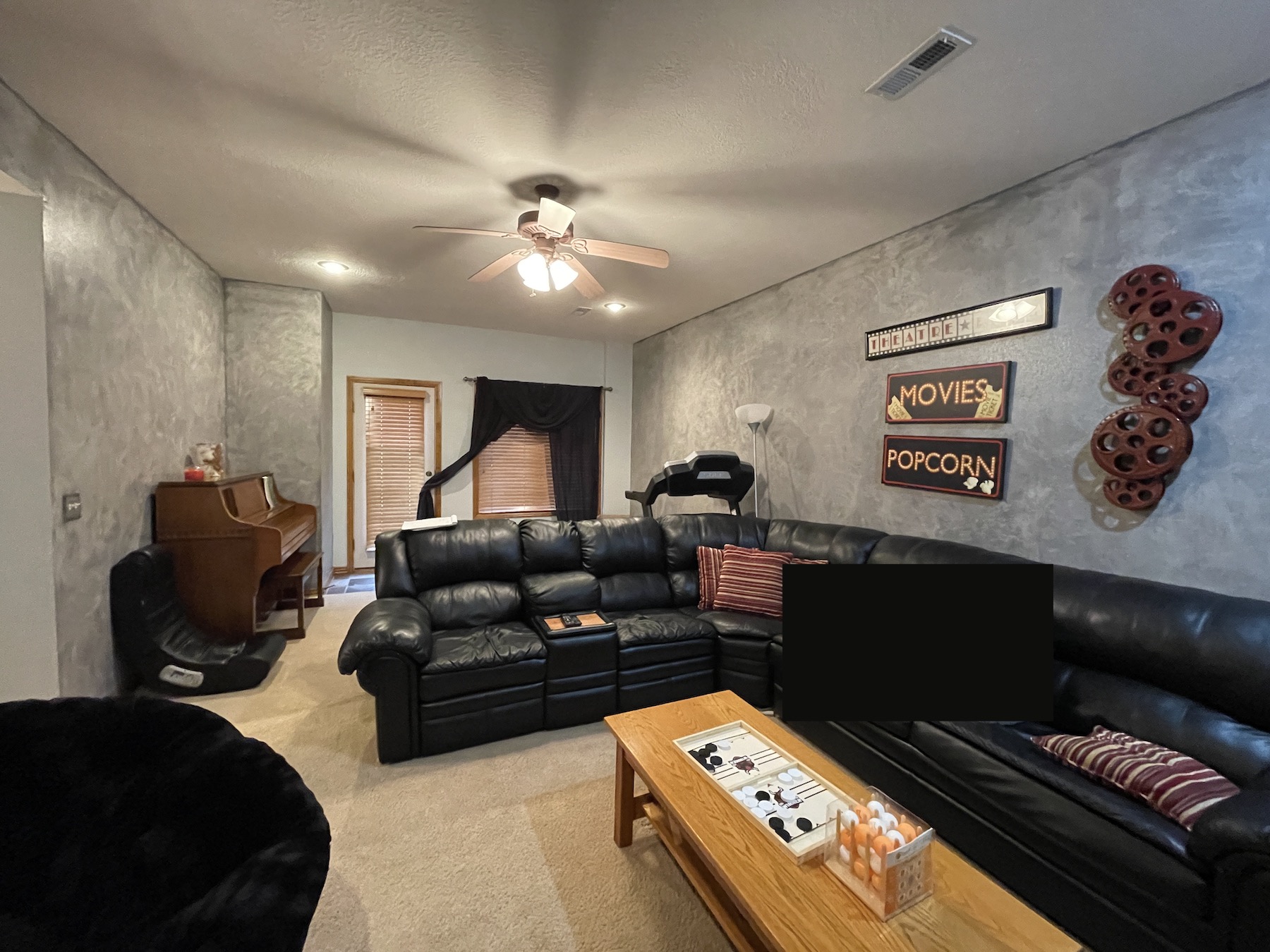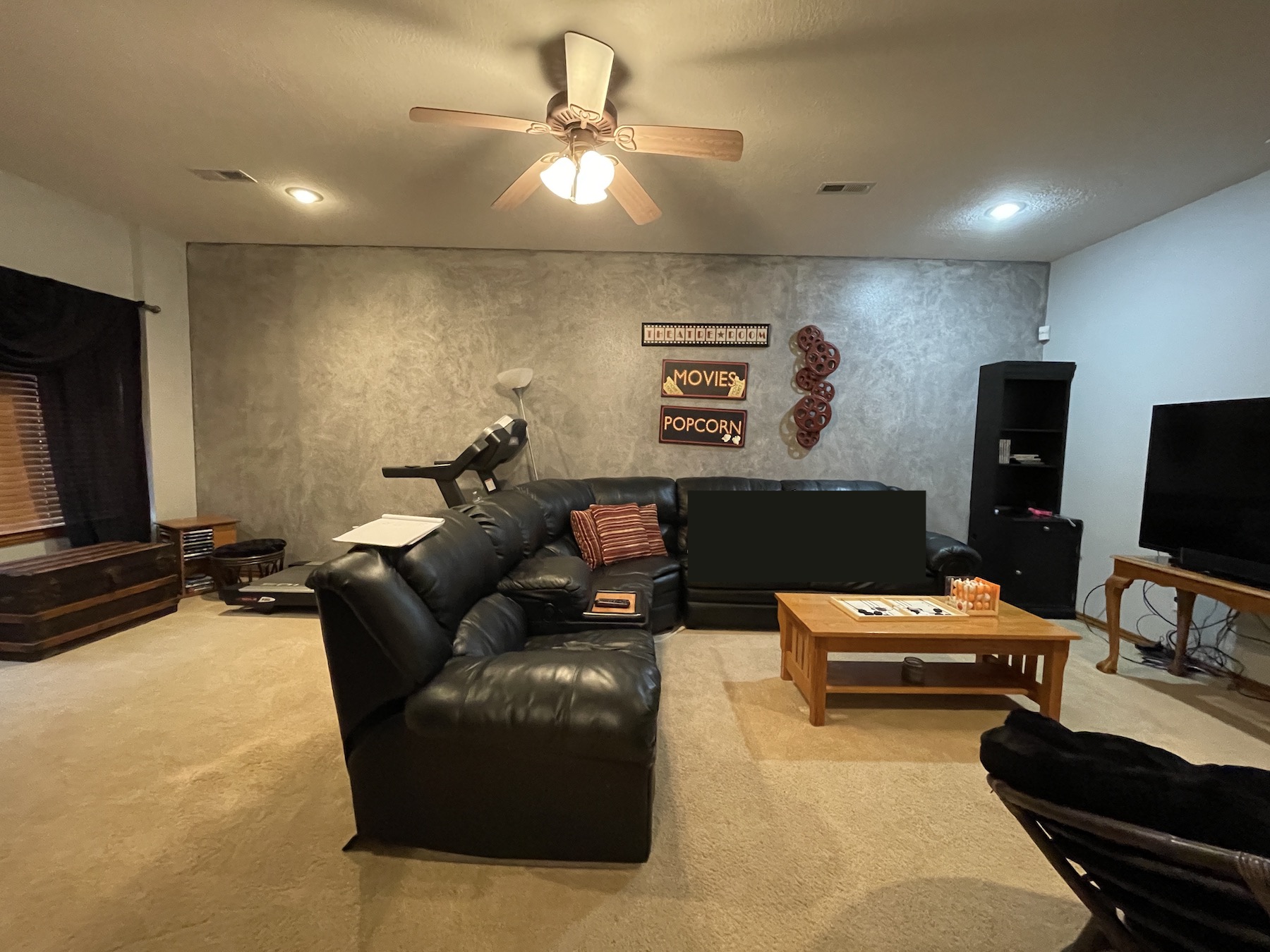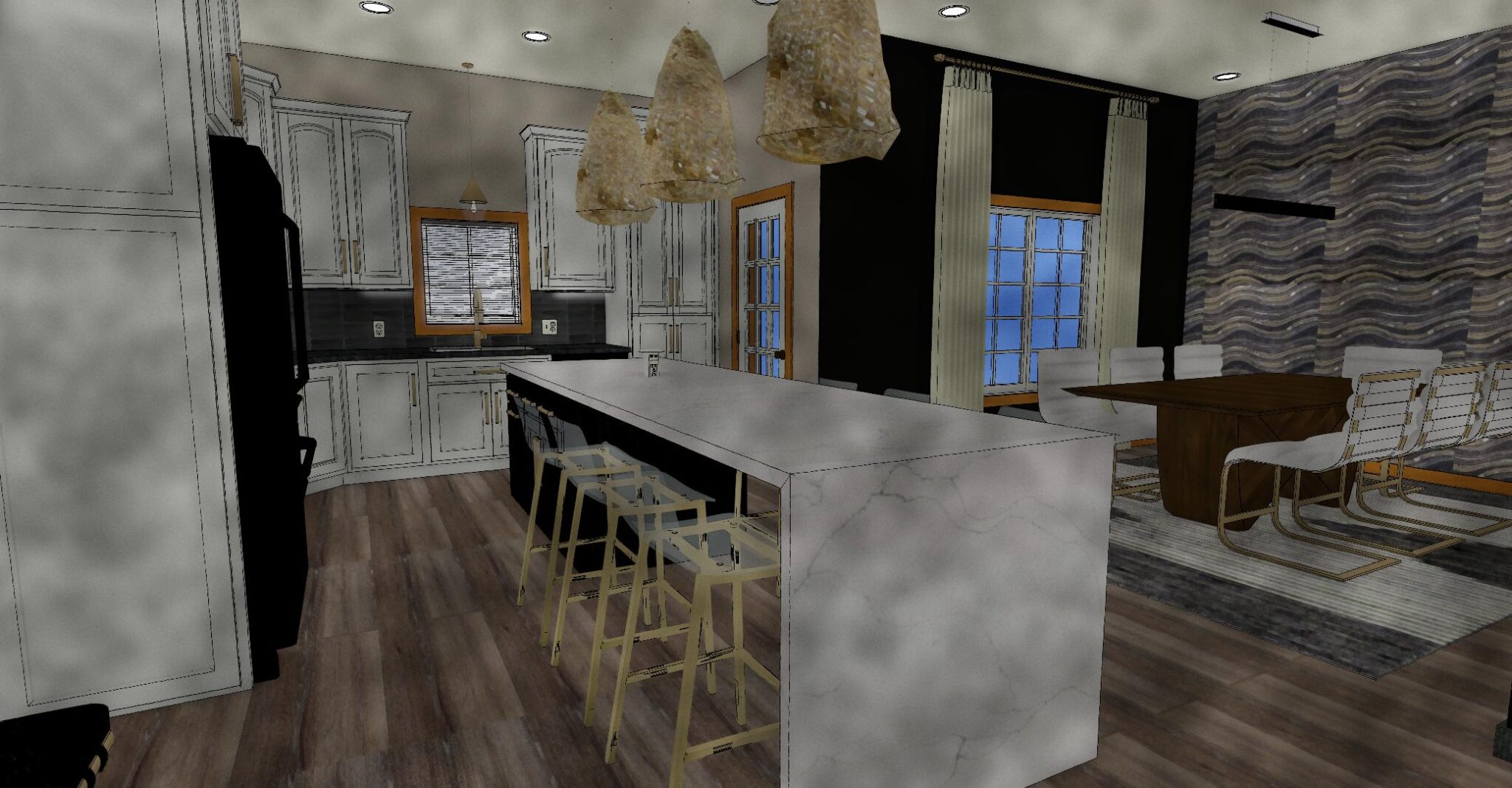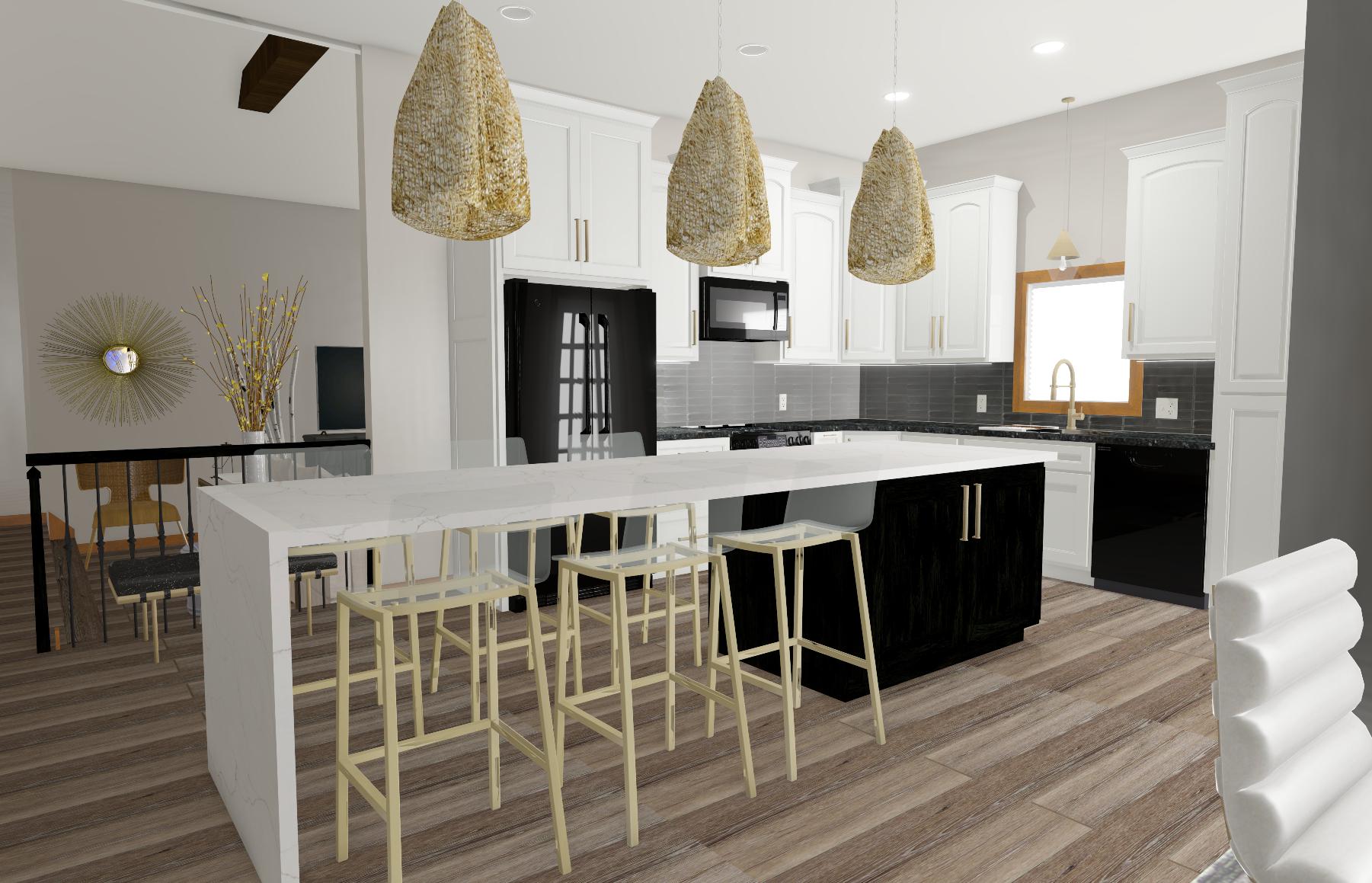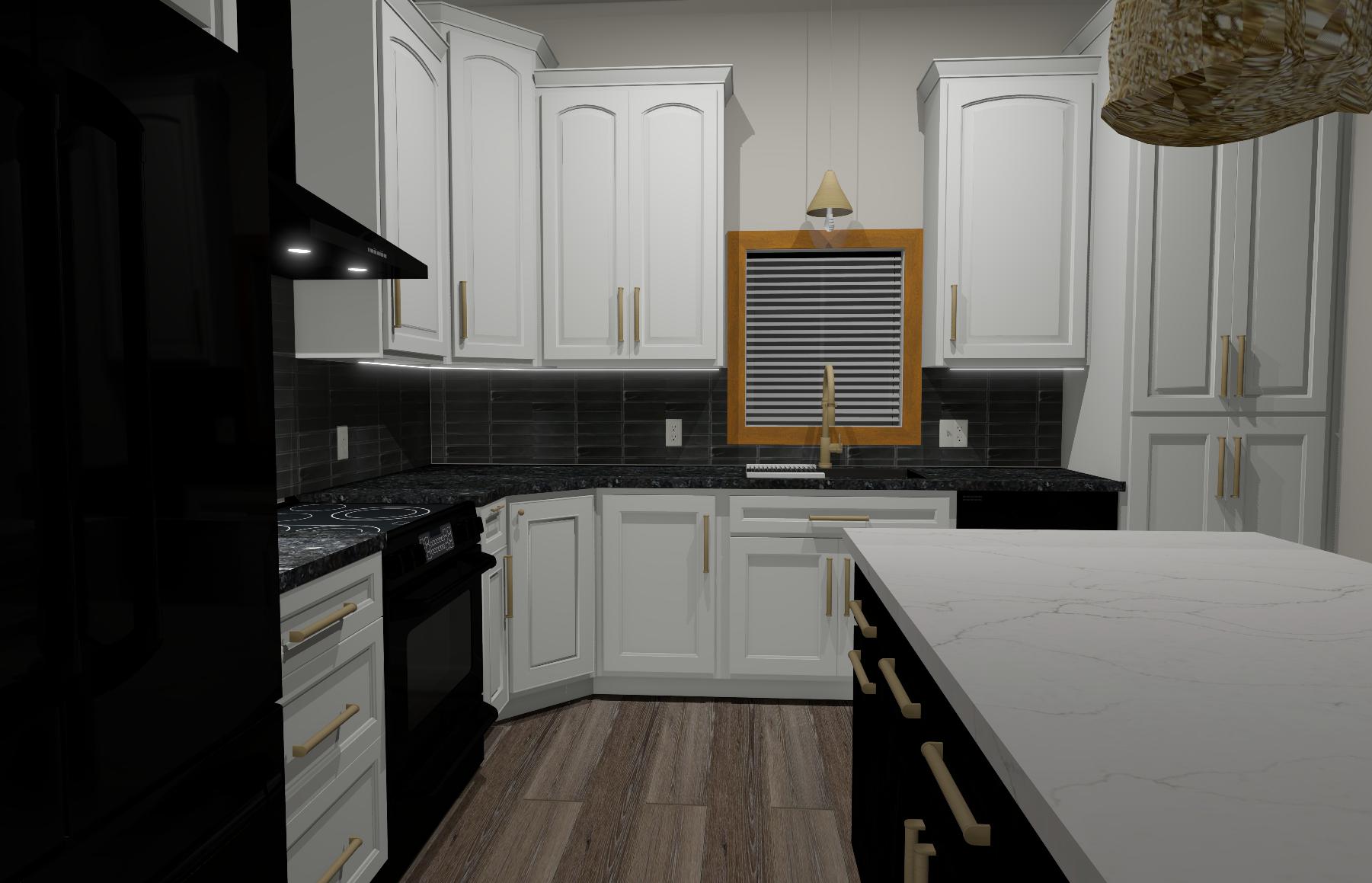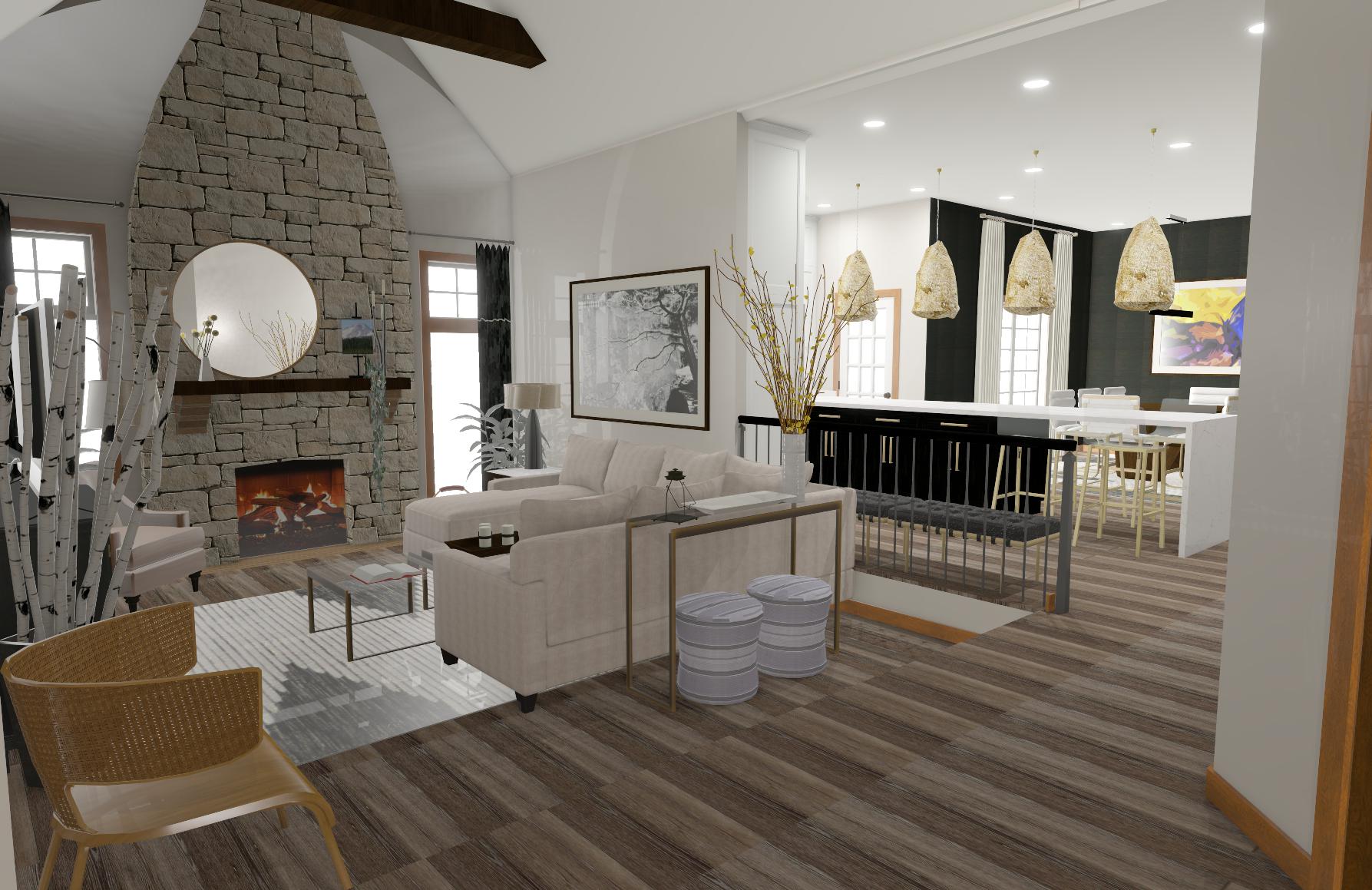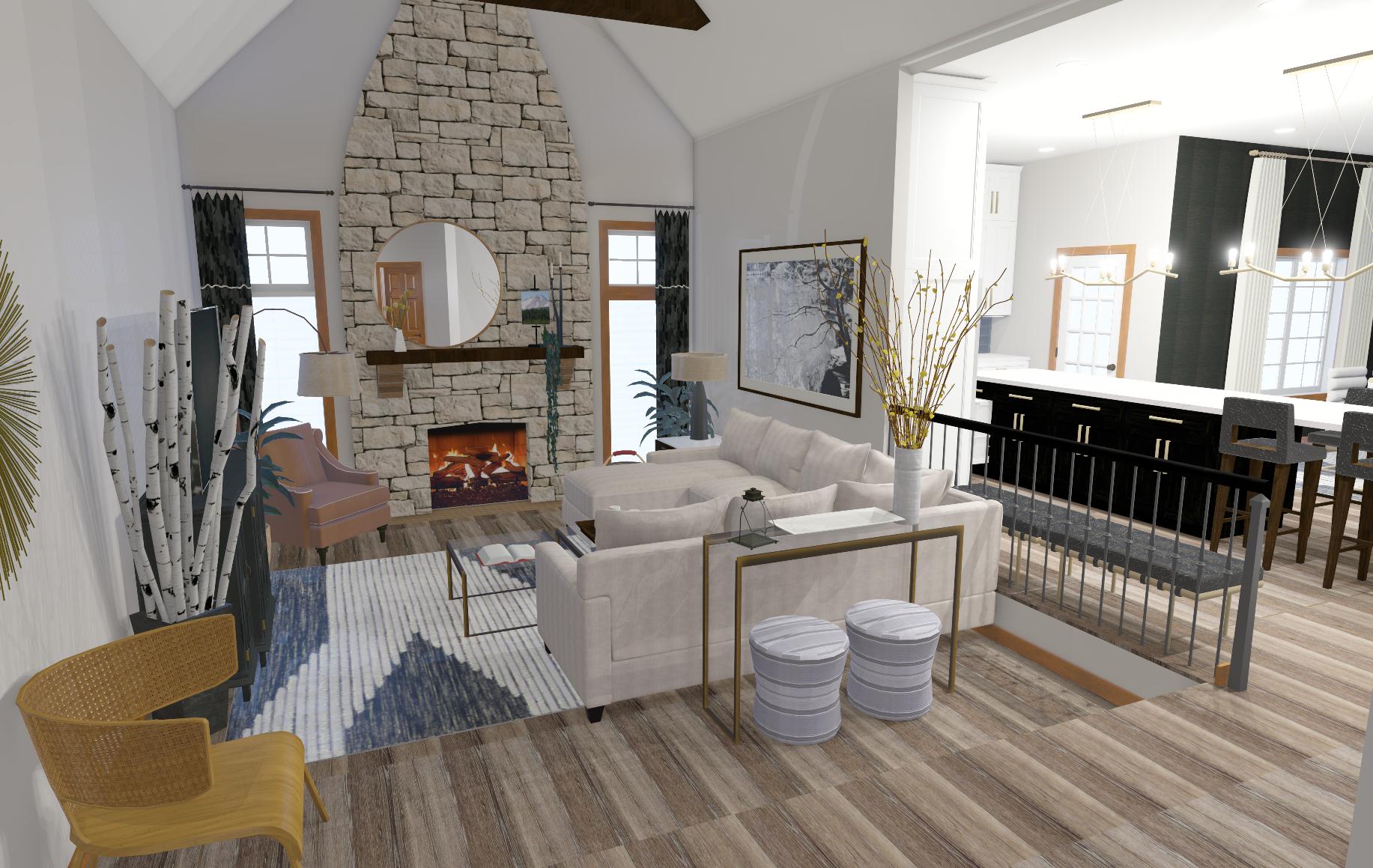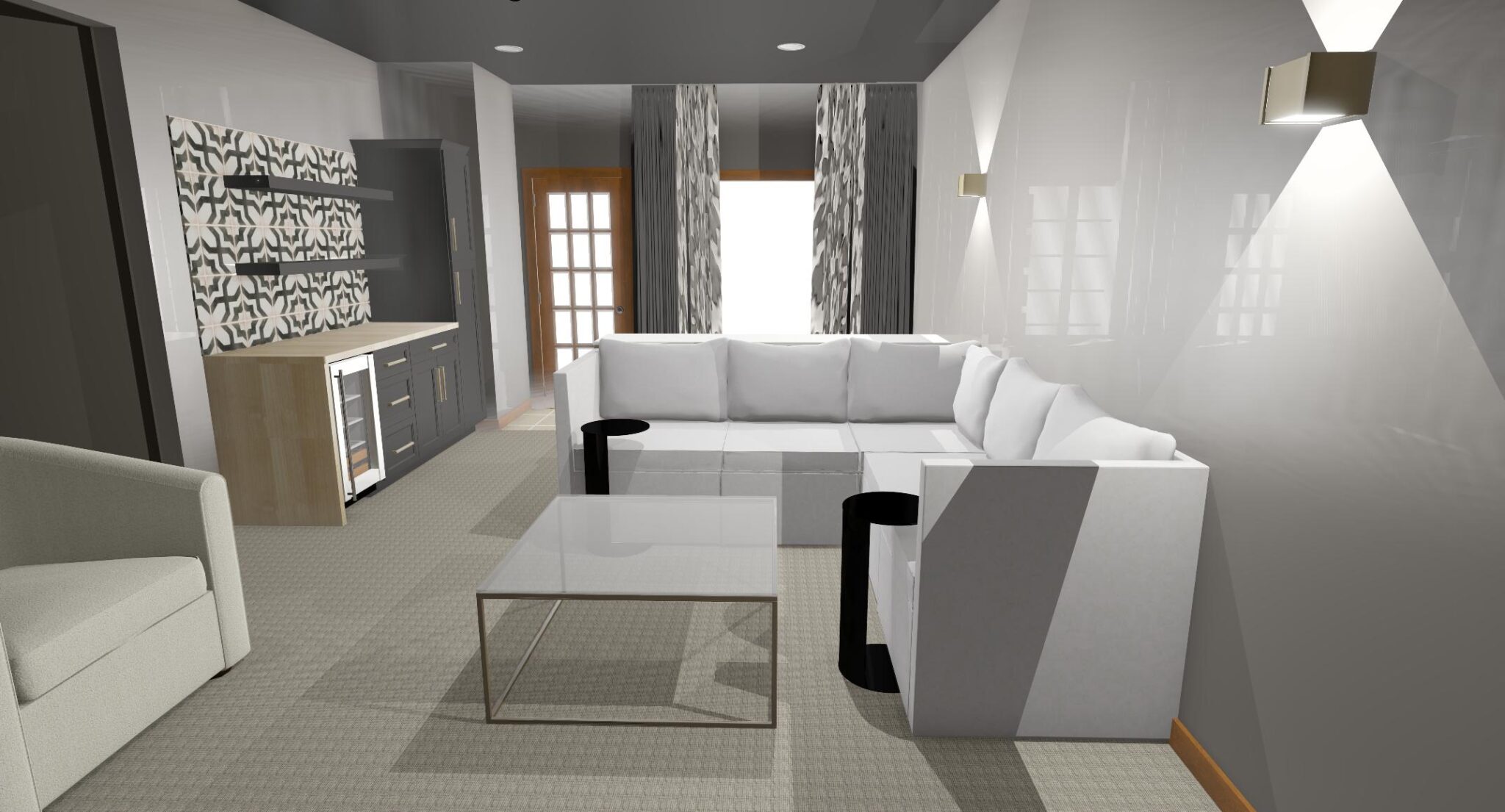 Designed by Gina McMurtrey
French Country was very popular here in Southwest Missouri…fifteen to twenty years ago!  It was definitely time to update this well-built home into one that reflected its vibrant family with teenagers.
First, the faux brick wall and any semblance of "Live, Laugh, Love" HAD. TO. GO.
We removed the wall between the kitchen and dining room/craft room to create a more open and usable eat-in kitchen. In order to make the most of the budget, we kept the current cabinets, but painted the perimeter a clean white and the island a charcoal black. A huge, 11-foot countertop of marble-look quartz with a waterfall end transformed the kitchen instantly to a modern vibe. A pop-up charger/outlet helps the family stay charged and ready to go.
The backsplash features what looks like plain black elongated matte subway tile, but a closer inspection will show there are accents of glossy and textured tiles mixed in.  New matte black appliances help to also move the space towards modern.
The double archway was removed and a new railing at the sunken living room was added, as well as new railing in the living space hallway. New luxury vinyl plank LVP was added throughout the main floor, minimizing the golden wood tone. It may not be noticable, but the heavily textured (and glazed!) walls were sanded down and painted a lighter, brighter color.
In the basement, the multipurpose room was converted into a true media room, complete with a small wet bar with a beverage fridge, fun antiqued geometric tile and open shelving.
This home is now one the teenagers enjoy bringing their friends now!