Welcome to GMI Design Group, your
go-to interior design firm!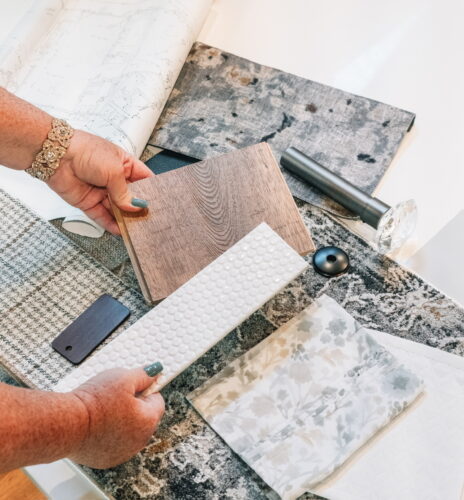 We specialize in kitchen and bath design, and our award-winning services have earned us a reputation as one of the best interior design firms in the region.
We are passionate about creating beautiful, functional spaces that meet the needs of our clients, and we would love to help you achieve your dream home.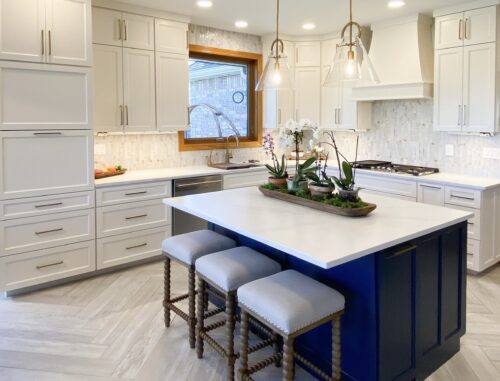 We believe that a successful project is built on trust, communication, and collaboration. From the initial consultation to the final installation, we work closely with you to ensure that your vision is realized. Your designer will work closely with you to create a comprehensive design plan that could include everything from furniture selection and space planning to color schemes and lighting design. We then work closely with the contractor and trades to make sure the final product is reflective of your vision for your dream space.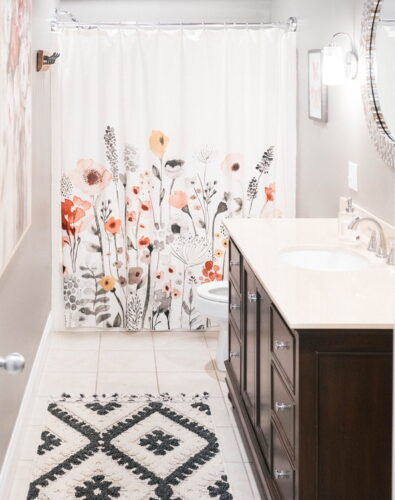 eDESIGN is an innovative way to create a custom interior design plan that fits your specific needs, preferences, and budget. eDESIGN plans offer a simple, affordable, and convenient alternative to traditional in-person interior design services. An eDESIGN plan is a virtual interior design service that provides a customized design plan for your space. It is designed to be easy, affordable, and convenient, as it is done entirely online. You simply provide the necessary information, including measurements, photos, and preferences, and a professional designer will create a custom design plan for you.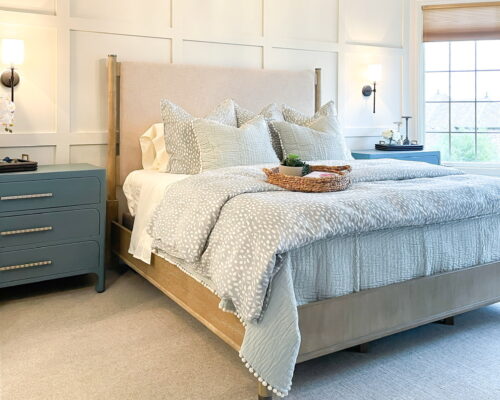 We are delighted to offer you a personalized approach to interior  design with our "DESIGNER-BY-YOUR-SIDE" service.
With "DESIGNER-BY-YOUR-SIDE", you can expect a more collaborative and hands-on approach to your design project, with our designers guiding you through the process of your remodeling, redecorating or new construction project.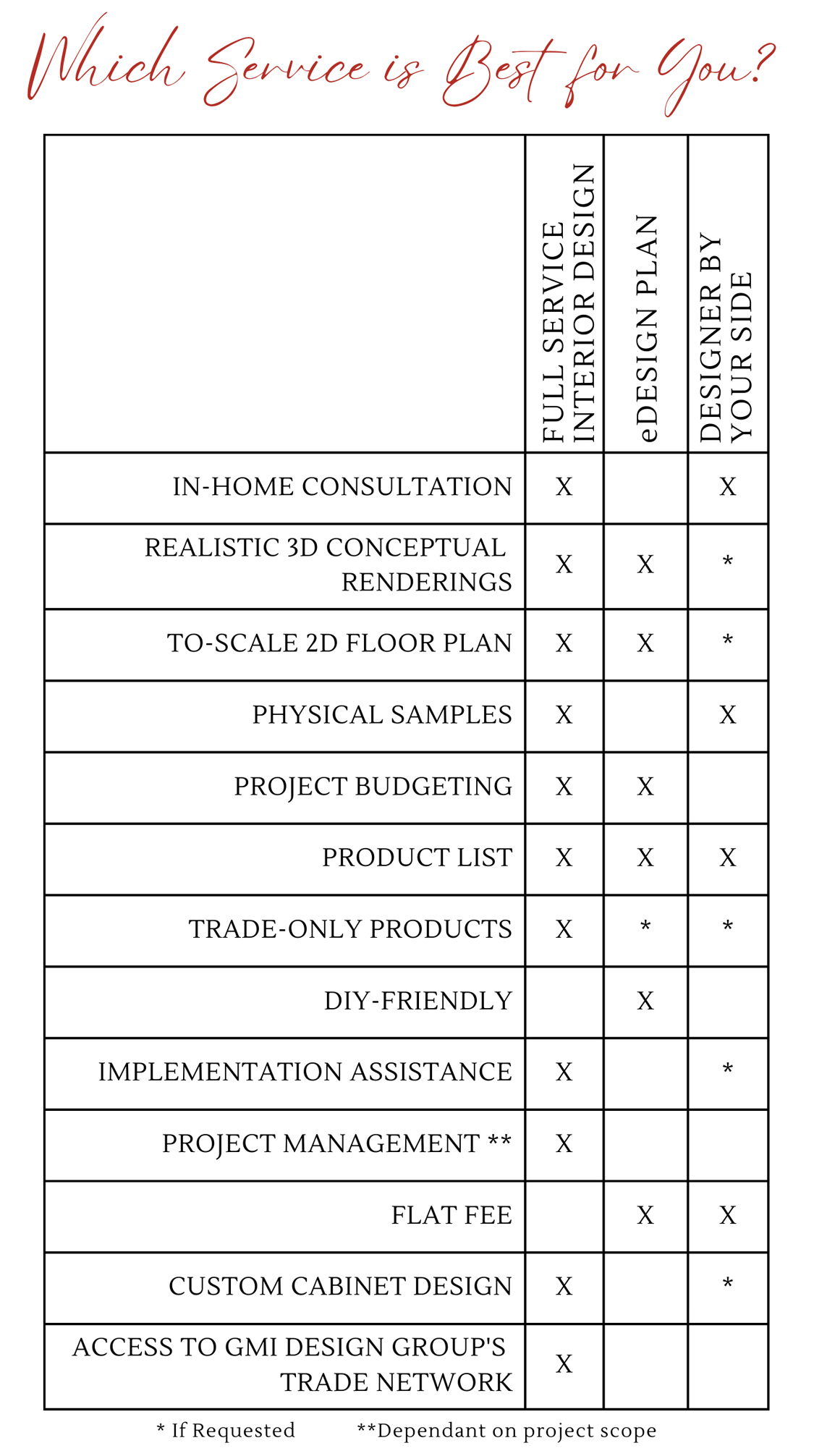 Here are just a few ways we can help you…
Interior Design Consulting

Space Planning

Kitchen Remodeling

Bathroom Remodeling

Realistic 3D Rendering

Design Project Coordination and Budgeting

Color Consultations for Interiors and Exteriors

New Construction Specification

AirBnB/VRBO Consulting & Design

Real Estate Pre-Listing Consulting & Design

Package Plans for DIY

Custom Cabinetry Design

Custom Window Treatment Design

Custom Bedding Design

Custom Furniture Design

Personal Shopping